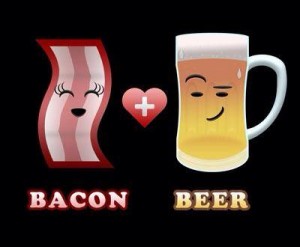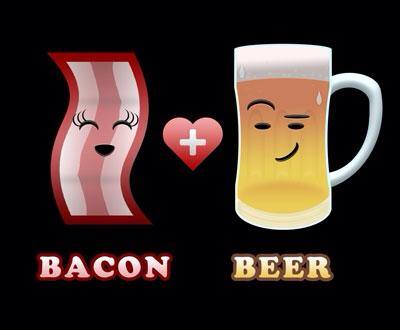 The Oakland Bacon & Beer Festival is this weekend and proceeds are going to Oakland Grown. There will be 30 restaurants and 25 breweries, so expect plenty of bites.  But it's up to you to find the best beer pairing.  Sounds like a delicious way to support small businesses in Oakland.
The Bacon
Bacon Bacon, 21st Amendment , Bellanico, Boca Nova, Boucherie Meats, Chunky Pig, Common Fare Foods, Fist of Flour Pizza Co, Flora, Grand Lake Kitchen , Grease Box, Kainbigan, Kincaid's, Lungomare, Memphis Minnie's, Mockingbird, Native Baking Company, Nojo, Phatt Matt's BBQ, Pican, Plum, Powered by Pork, Pyramid Alehouse, Sweet Bar Bakery, Terrace Room, The Whole Beast, Tina Tamale, Zoe's Meats
The Beer
21st Amendment, Almanac, Anchor Brewing, Bison, Black Diamond, Calicraft, Drakes Brewing, Firestone Walker, Golden Road, Half Moon Bay, HenHouse Brewing Company, Iron Springs, Lagunitas, Magnolia Gastropub and Brewery, Mendocino Brewing Co, Peak Organic Beer, Pyramid Brewing Co, Sierra Nevada, Speakeasy Ales and Lagers , Tiogia Seqoia, Trummer Pils, Uncommon Brewers
I heard this event is already sold out, but you can put your name on the list.
Jack London Square
Sun, 3/9, 2:30 – 5pm
$40

Christina is the founder of East Bay Dish and a social media marketing consultant. If you want to attract more customers with social media, click on my picture 🙂

Latest posts by Christina Mitchell (see all)