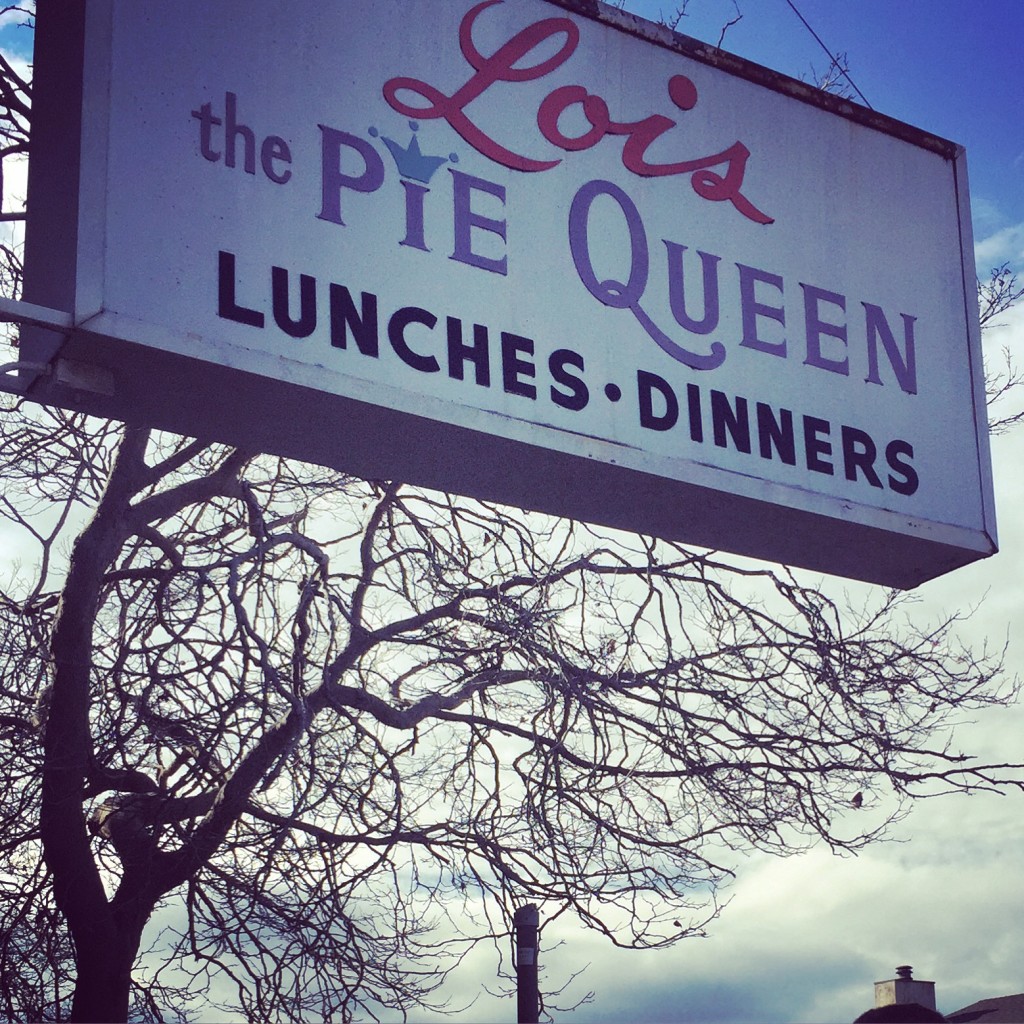 I've heard a lot about Lois the Pie Queen through the years, but I'm kind of embarrassed to admit that I had never eaten there until recently.  I mean…it's a legendary spot and you really can't live in Oakland without going at least once.
I met some friends there for brunch and it felt like we stepped back in time. There's something magical about being in a place like that and imagining all of the food and conversations people experienced through the years.  Ask your parents if they have any memories from Lois the Pie Queen and let me know what they say!
Oh, and by the way, you should bring cash when you go. The cash register was vintage too.
So, let's talk about the food.
The Reggie Jackson Special looked massive with pork chops, grits, eggs and biscuits.  I have no idea how my friend ate all that food, but he did so with JOY.
I ordered the Chicken & Waffles, and the chicken was crispy and juicy but not as flavorful as I would have liked.  The dish was tasty and satisfying, but it was not the highlight of the meal.
The desserts at Lois the Pie Queen were incredible.
There are three people baking cheesecakes, pies and other desserts, all made from scratch.  All this goodness is proudly displayed in a glass case and everything looked amazing so it was hard to decide.  
I wish we could have ordered one of everything, but we had to be reasonable and narrow it down to Apple Pie, Rum Cheesecake and Peach Cobbler.
All of them were delicious, but the Peach Cobbler was my favorite. With a delicate crust, warm spices and juicy fruit, it was definitely the best I've ever tasted (outside of my mom's kitchen).
Long Live Lois the Pie Queen!

Christina is the founder of East Bay Dish and a social media marketing consultant. If you want to attract more customers with social media, click on my picture 🙂

Latest posts by Christina Mitchell (see all)