Chef Nelson German opened alaMar two and a half years ago as a seafood restaurant and I've had several memorable experiences there, including a really impressive meal with my dining out group.
Unfortunately, as a sign of the times, the restaurant closed last month in order to pivot to a more casual counter format.
And since I was at their first soft opening, I also wanted to go to their second.
Now instead of table service, you order at the counter and pick up your food.
At the soft opening, I ordered a Poke Bowl and asked for spicy tuna, local rock fish, lots of veggies and sriracha bacon.
Yes, you read that correctly…..Sriracha Bacon!!!!
Spicy, crunchy, salty, sour…every bite was different.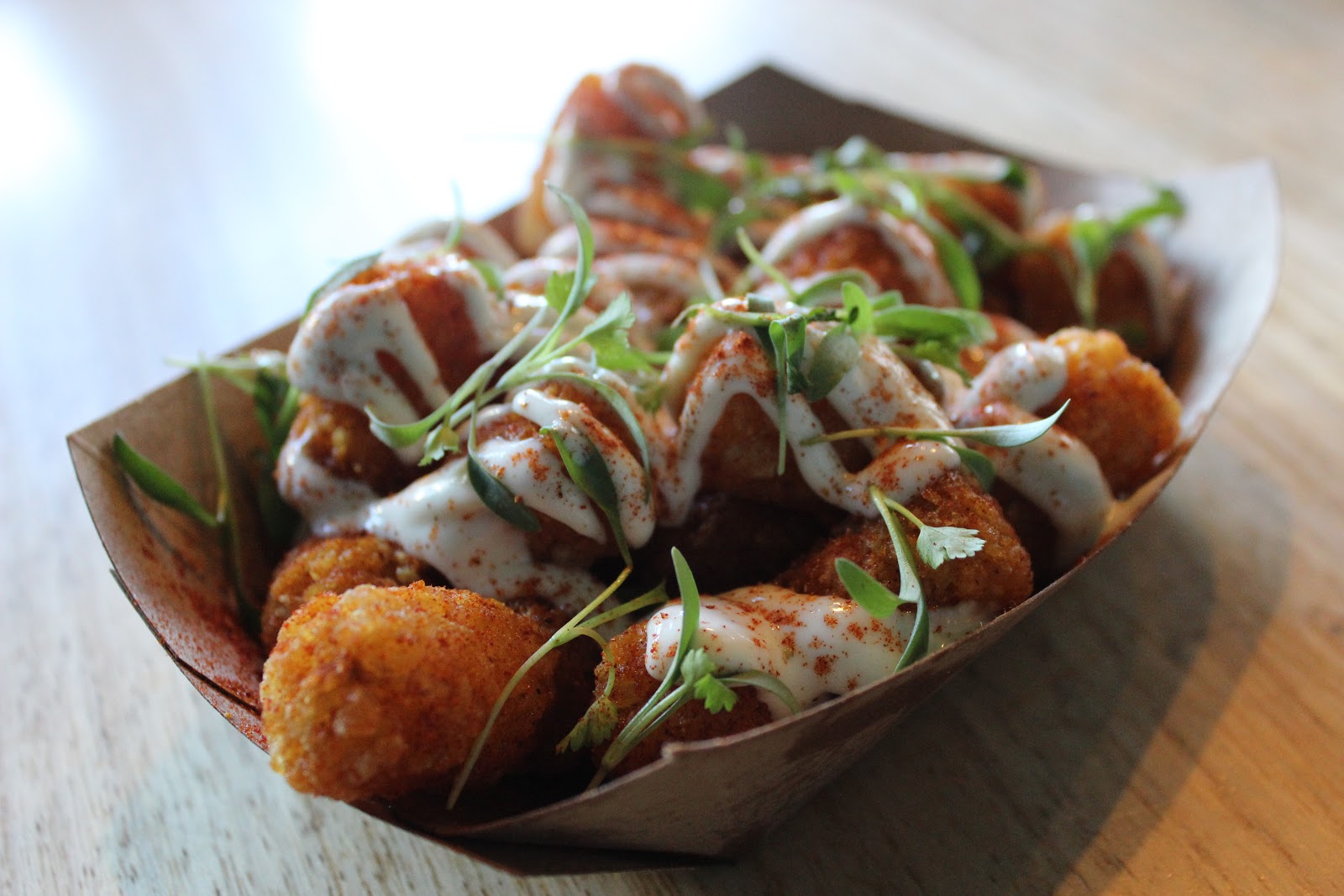 I wasn't especially hungry that day, but I was so intrigued by the Cajun Tots on the menu. Can you blame me?
The tots were perfectly fried, with crispy goodness outside and fluffy potatoes inside, but I couldn't finish them because they were also incredibly rich. Now that I think of it, those tots would probably be great to munch on when you're drinking and watching a game.
(Speaking of watching games, they're hosting a SuperBowl Party and serving 50 cent chicken wings, $3 beers and hopefully Cajun Tots on Sunday, February 6 from 12 – 8pm.)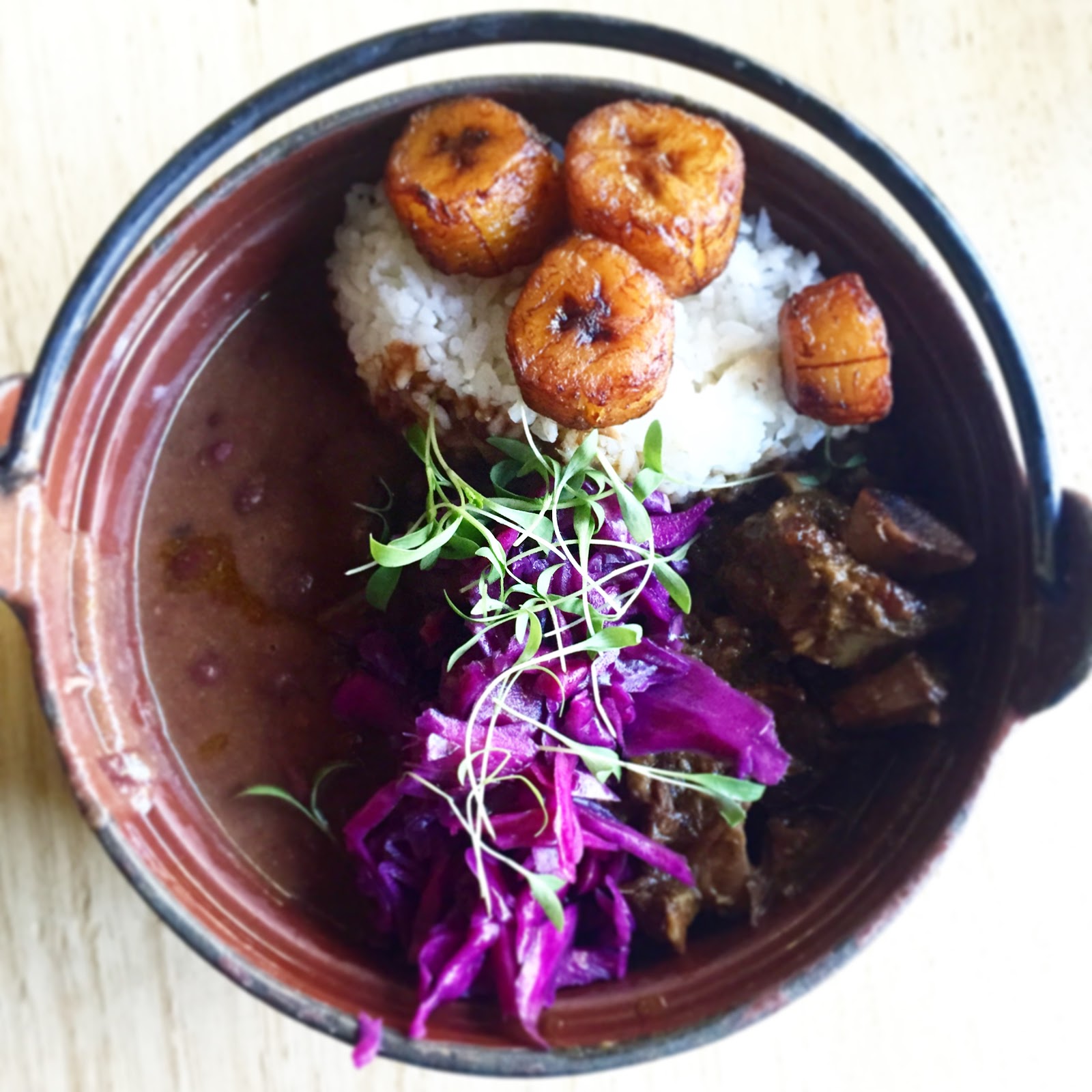 You should also know that Dominican Bowls are on the regular menu, like this Oxtail Bowl I had a couple years ago.  I studied abroad in the DR when I was in college, and Chef Nelson's black beans tasted just like my Dominican host mother's habichuelas.
The new alaMar is officially open so go check it out and let me know what you think!
100 Grand Ave, Oakland
510-907-7555

Christina is the founder of East Bay Dish and a social media marketing consultant. If you want to attract more customers with social media, click on my picture 🙂

Latest posts by Christina Mitchell (see all)