Yuzu Ramen opened in Emeryville last summer, and after working out the usual kinks that come with opening a restaurant, it's now one of my friend's favorite spots. He's a ramen connoisseur so I trust his opinion completely and jumped at the opportunity to check it out when he invited me for lunch.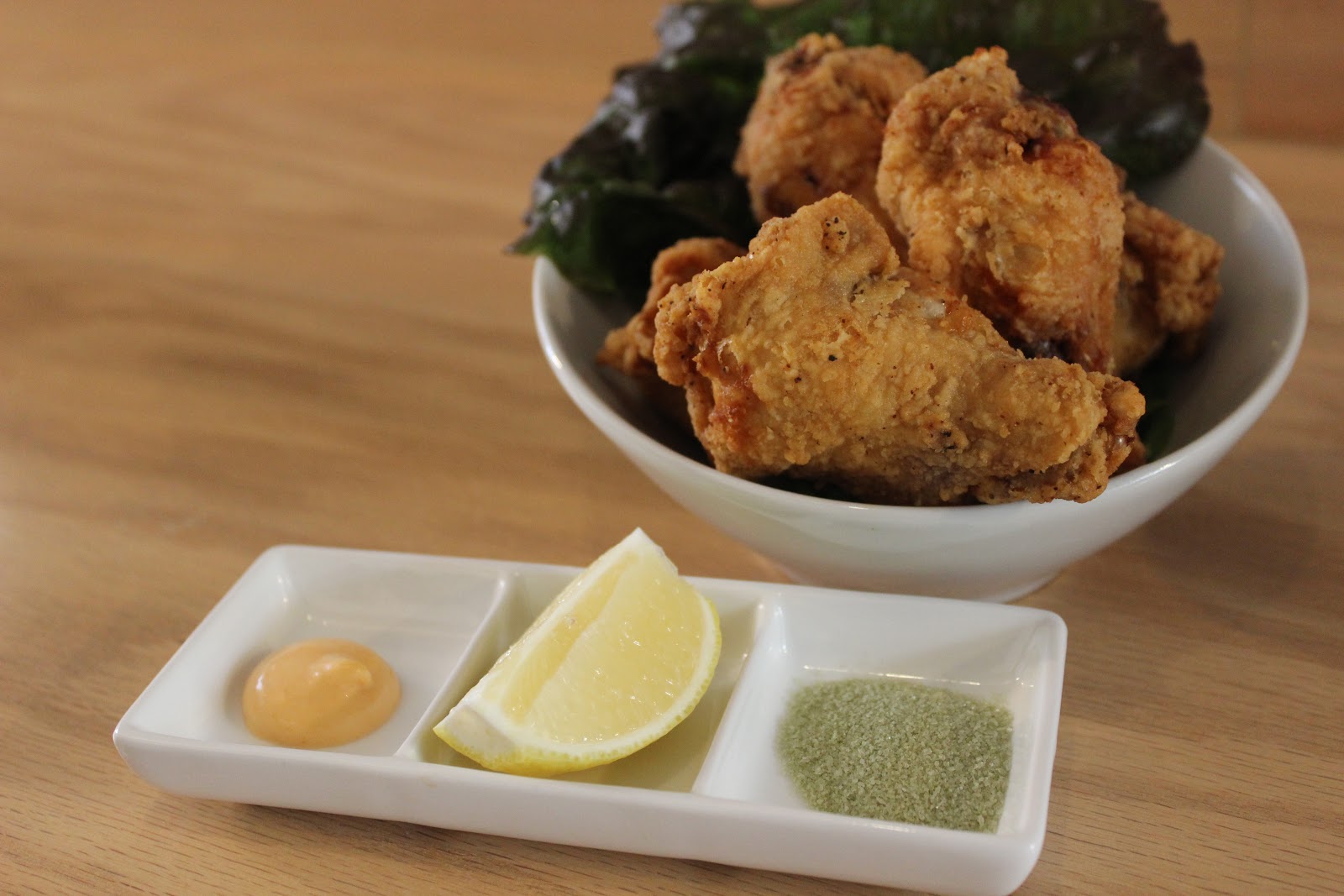 We started with Tebasaki (fried chicken wings with matcha salt, lemon and spicy mayo) and not only was the chicken was crispy and juicy, I loved how the condiments made every bite different and exciting.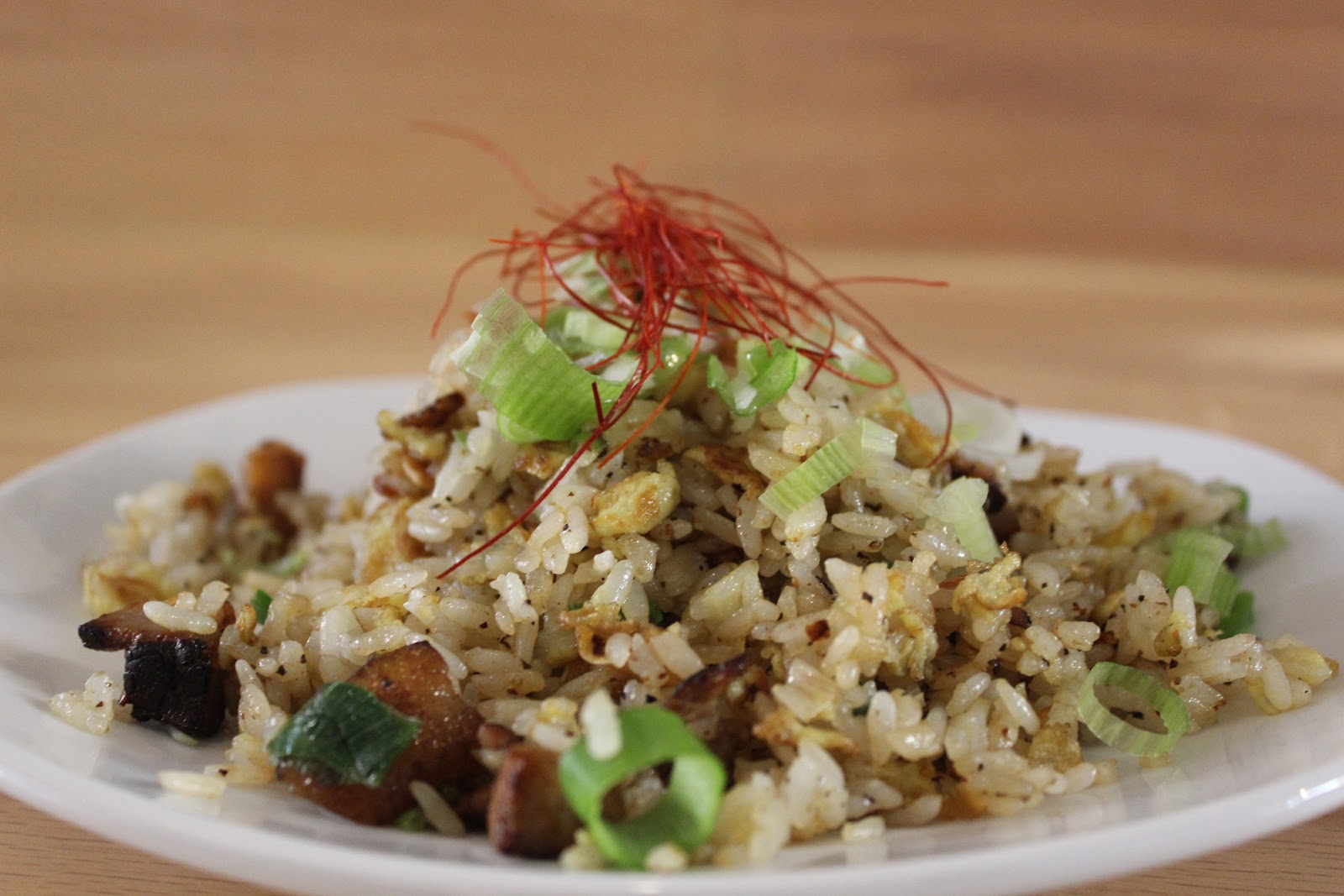 Then we had Yaki-meshi (fried rice with beaten organic eggs, and diced chashu, garnished with green onion and shredded chili pepper), which was pretty freakin delicious! In Japan, this can be found as a side dish in a neighborhood Chinese restaurant that serves ramen.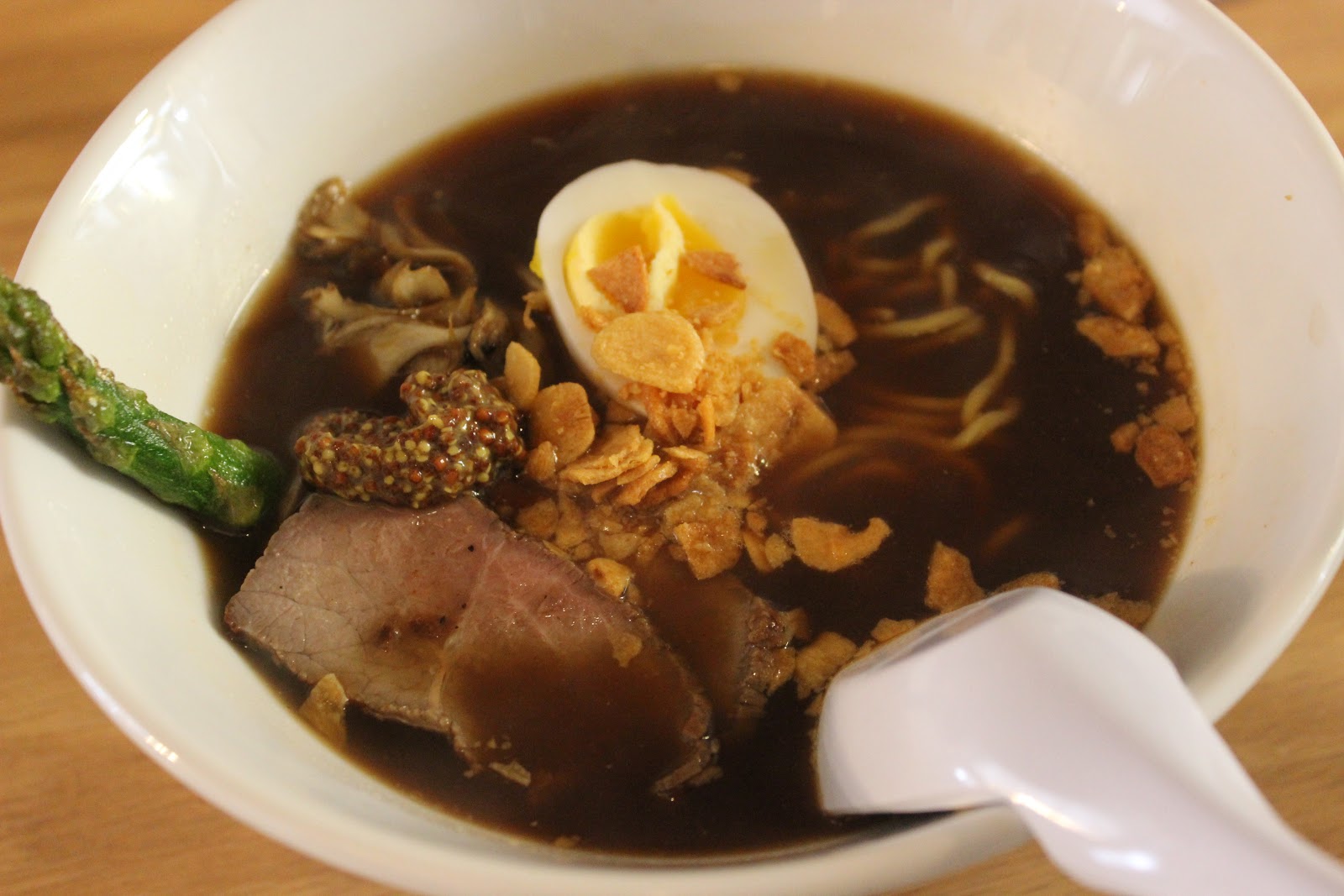 The broth in the Gyukotsu Ramen (topped with tender lean beef aburi, fresh asparagus, soft boiled egg, seasonal mushrooms, garnished with garlic chip, $16) was made with grass-fed beef bones and it was intense and incredibly flavorful.  And even with that incredible both and these springy curly noodles, I think the pork ramen was my favorite.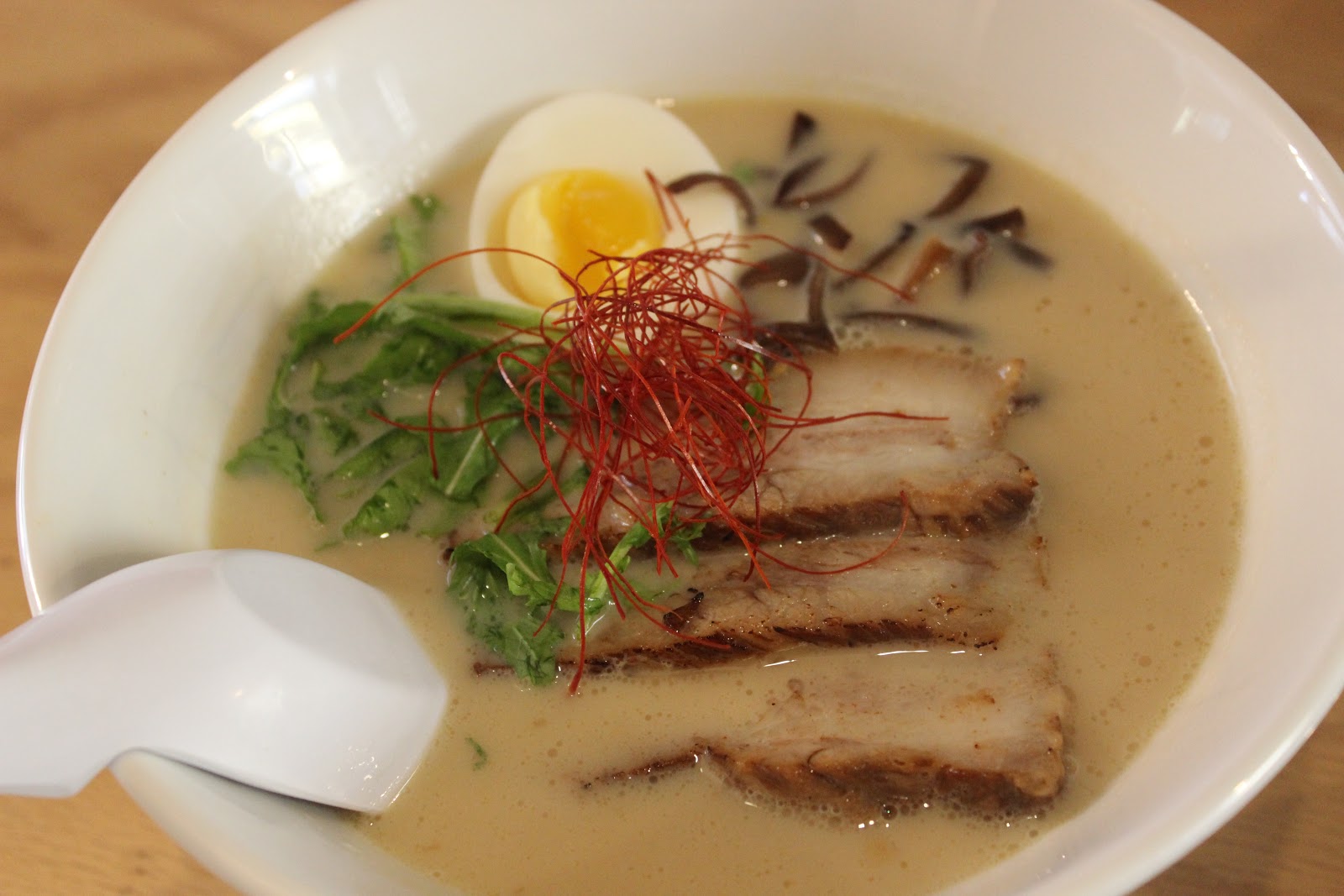 The pasture-raised pork bone broth in the Tonkotsu (topped with chashu, baby arugula, soft boiled egg and shredded chili pepper, $14) . It was clean and not as fatty as other versions I've tried before and served with Nagahama-style (thin & straight) noodles, which didn't have as much texture as the curly noodles.  Next time, I might order Tonkotsu and ask for those noodles instead.
If you went to Yuzu Ramen when they first opened, I'd definitely recommend a return visit. And if you've never been, what are you waiting for?  Either way, I'd love to hear about your experience when you go!
1298 65th Street
Emeryville, CA, 94608

Christina is the founder of East Bay Dish and a social media marketing consultant. If you want to attract more customers with social media, click on my picture 🙂

Latest posts by Christina Mitchell (see all)