In December, I was invited to An by Chef Tu David Phu, one of his 6 course pop-up dinners at the Golden Stateroom in Oakland. He called it a Vietnamese dining experience – and it really was! There was a definite progression to the menu and my favorite dish was the mind blowing Deconstructed Beef Stew.
I talked about that dinner so much in the weeks that followed, my food blogger friends Brenda, Sandy and Ben decided to go check it out – and I was happy to have an excuse to go back!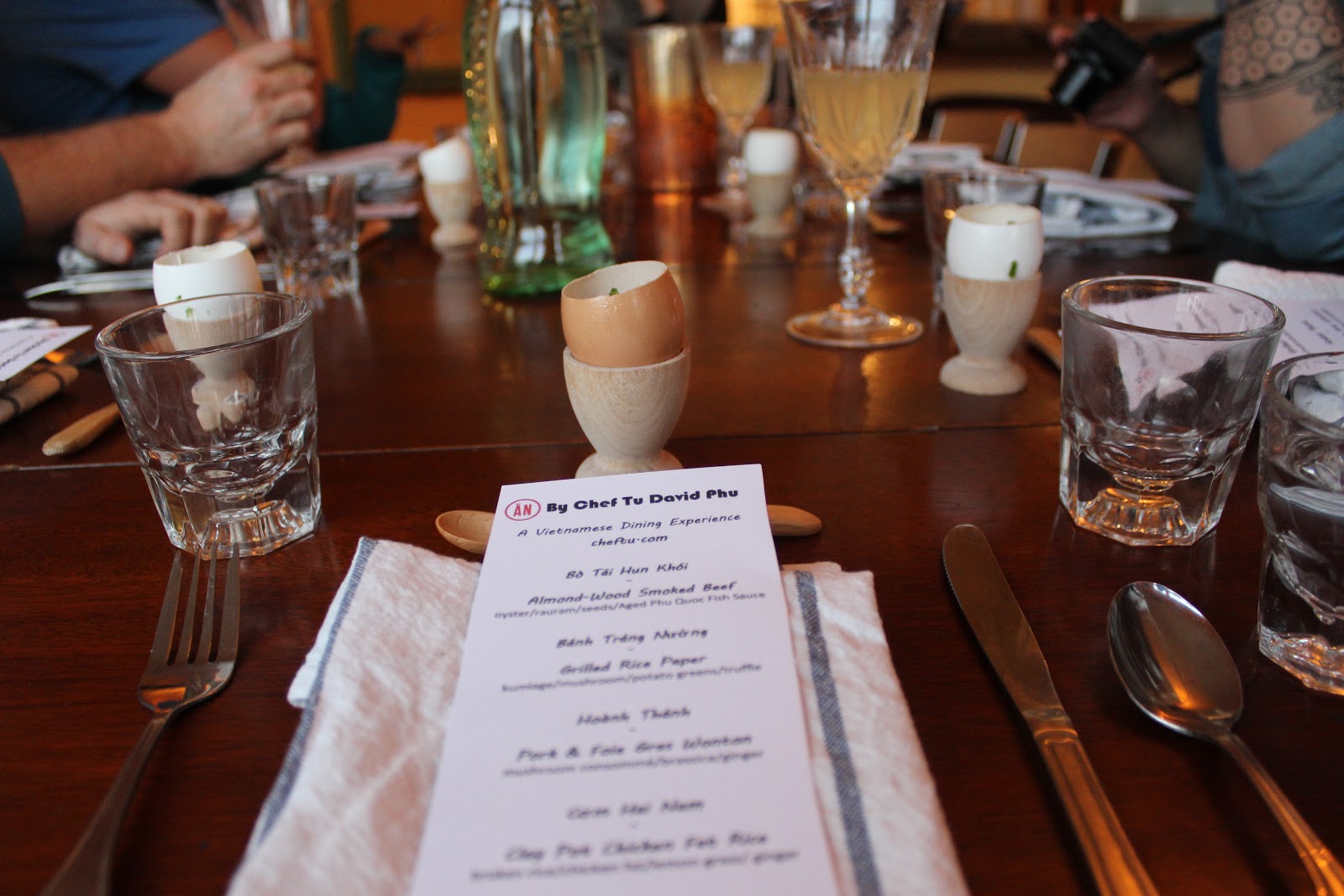 There was a similar progression to the menu, but Chef Tu made several significant changes and it was fascinating how much the dishes developed in a month. This time, all of the dishes were so balanced and delicious, it was too hard for me to choose a favorite.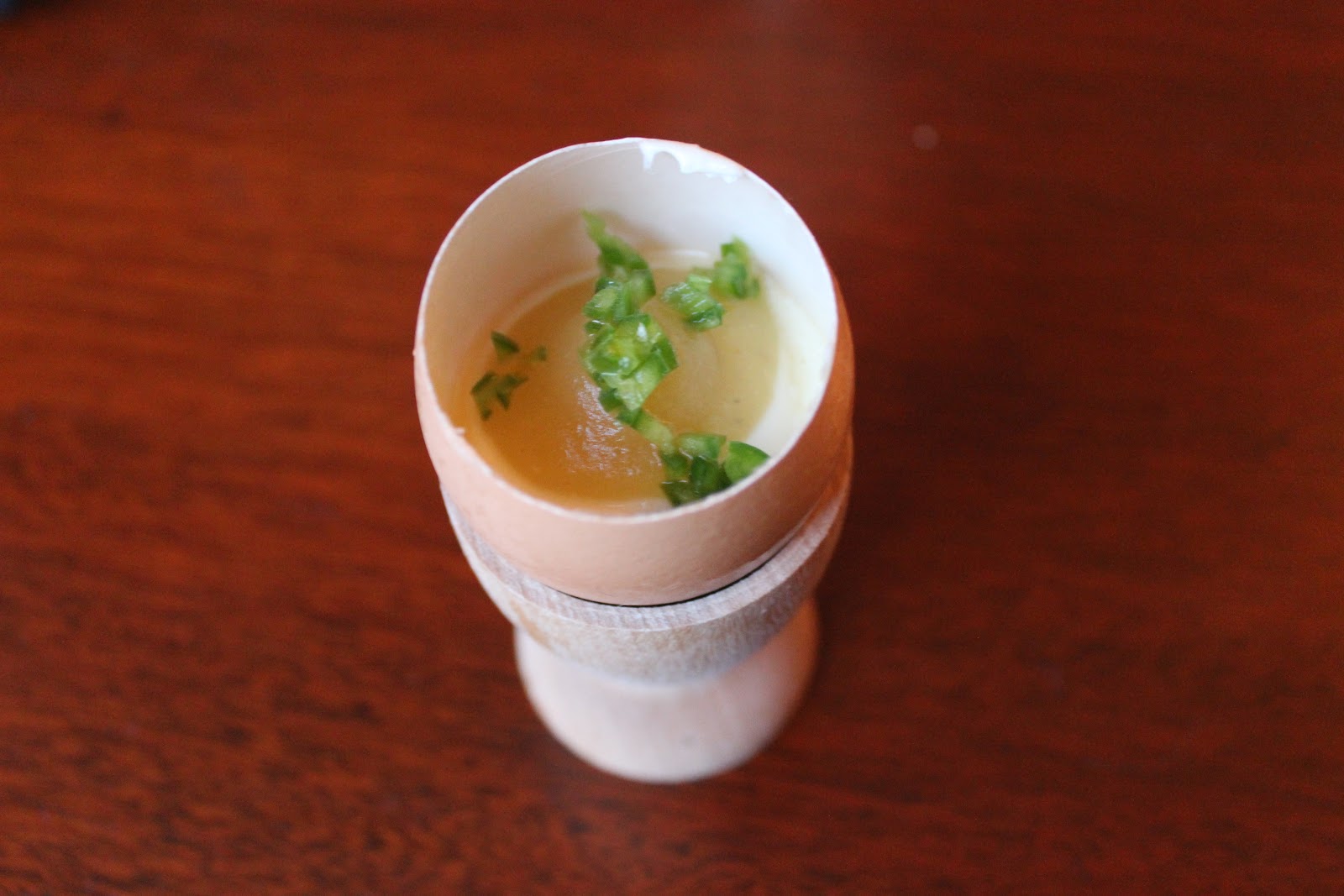 The amuse was kind of playful in that it looked like an egg, but it wasn't. You're looking at a Hody Soy Budino with Apple Butter in the center, garnished with green onions.  It was creamy, slightly sweet with a little crunch and just enough to get my palate ready for what would follow.
The first course was Bò Tái Hun Khói (Almond-Wood Smoked Beef Tartare) and this version was delicate and more refined than the one I had in December. The silky beef was accented with a light crunch from both the mustard and black sesame seeds, as well as the onion.  With a few sprays of Chef Tu's family fish sauce, he added a bit of performance, as well as an extra boost of umami.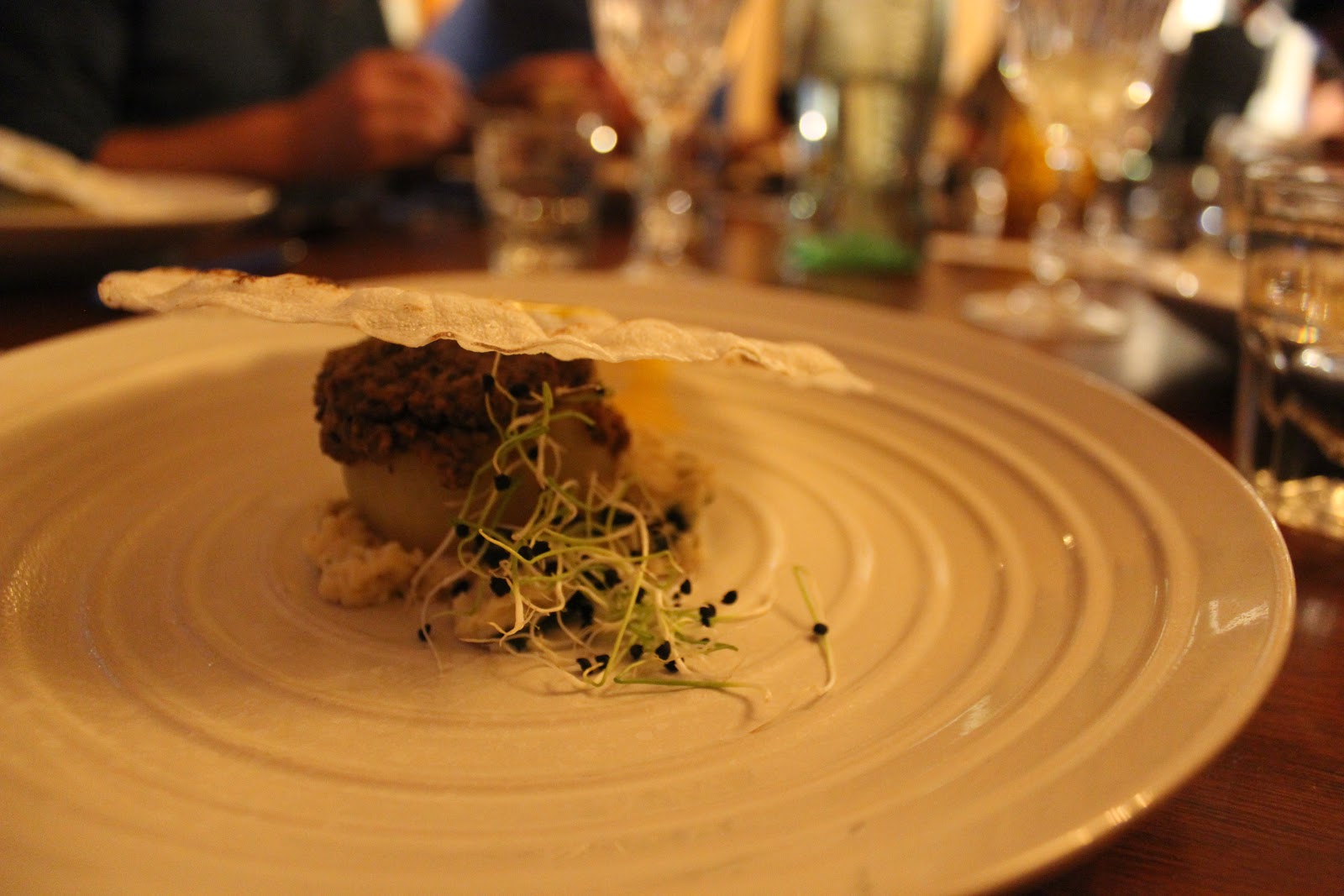 I enjoyed the mix of textures in the Bánh Tráng Nuong, with the crispy grilled rice paper and soft sweet potato and yuba. These flavors were so subtle and restrained they made me ponder, and the December version was bold and bright and made my eyes widen in surprise.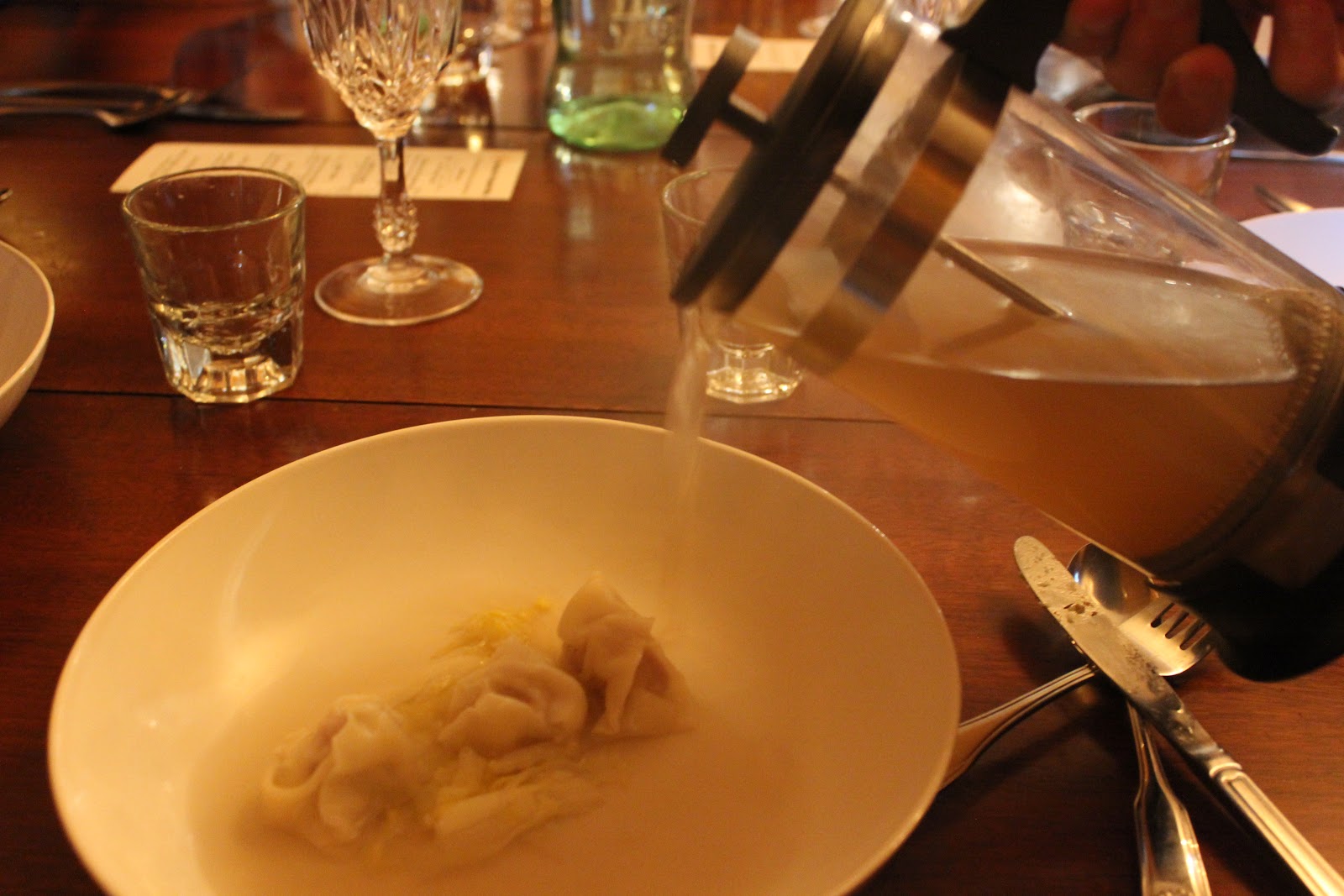 The Hoành Thánh (Pork & Foie Gras Wonton) was next and to make sure it was piping hot, the servers poured the ginger mushroom consommé tableside out of a coffee press. This dish looked simple, but it was obvious that it took a long time to coax out all that flavor.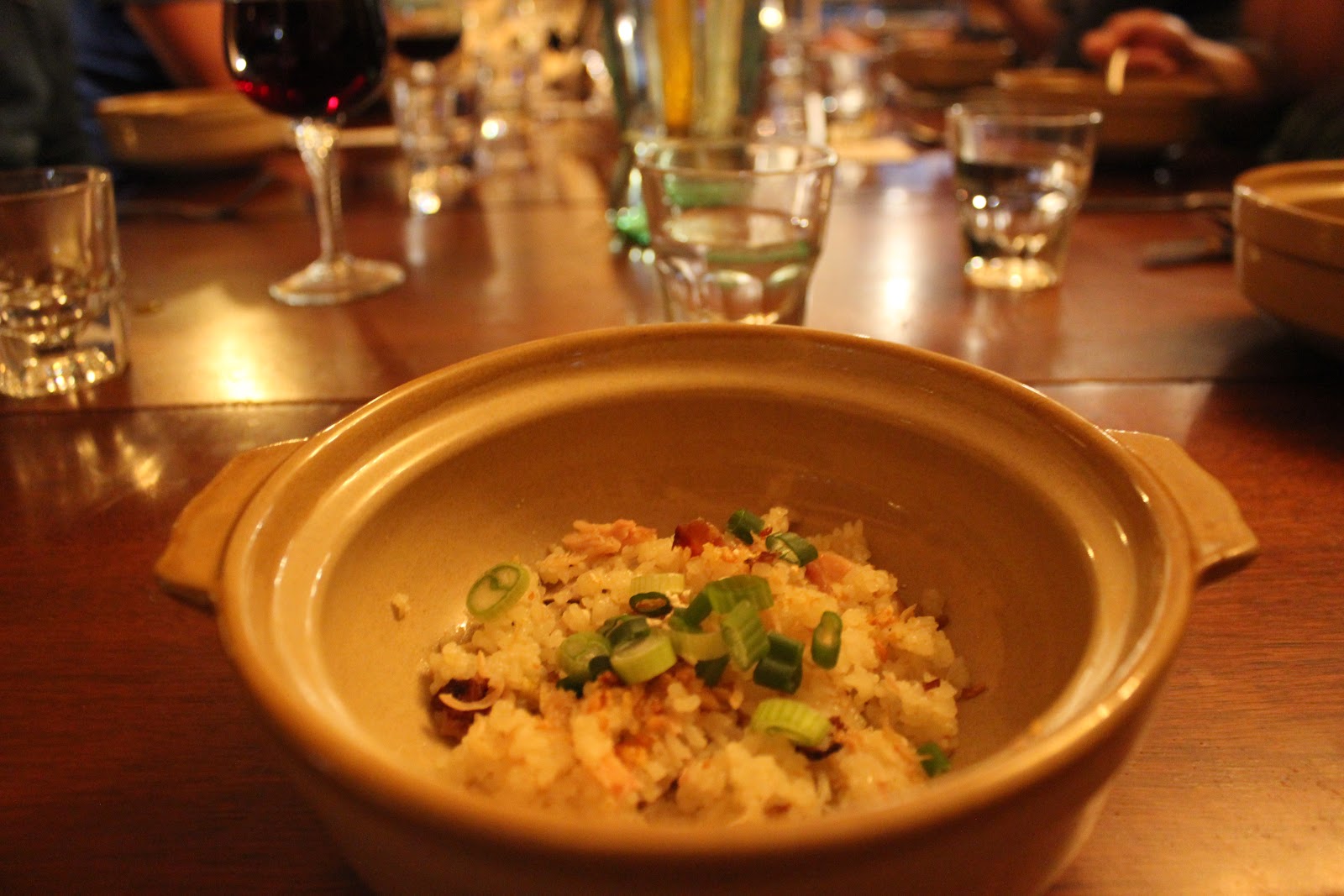 Next was the Com Hai Nam (Clay Pot Chicken Fat Rice), which was super chickeny with subtle lemongrass and ginger flavors.  It was comforting, and soft with some glorious crispy bits and this time I really loved the addition of green onion.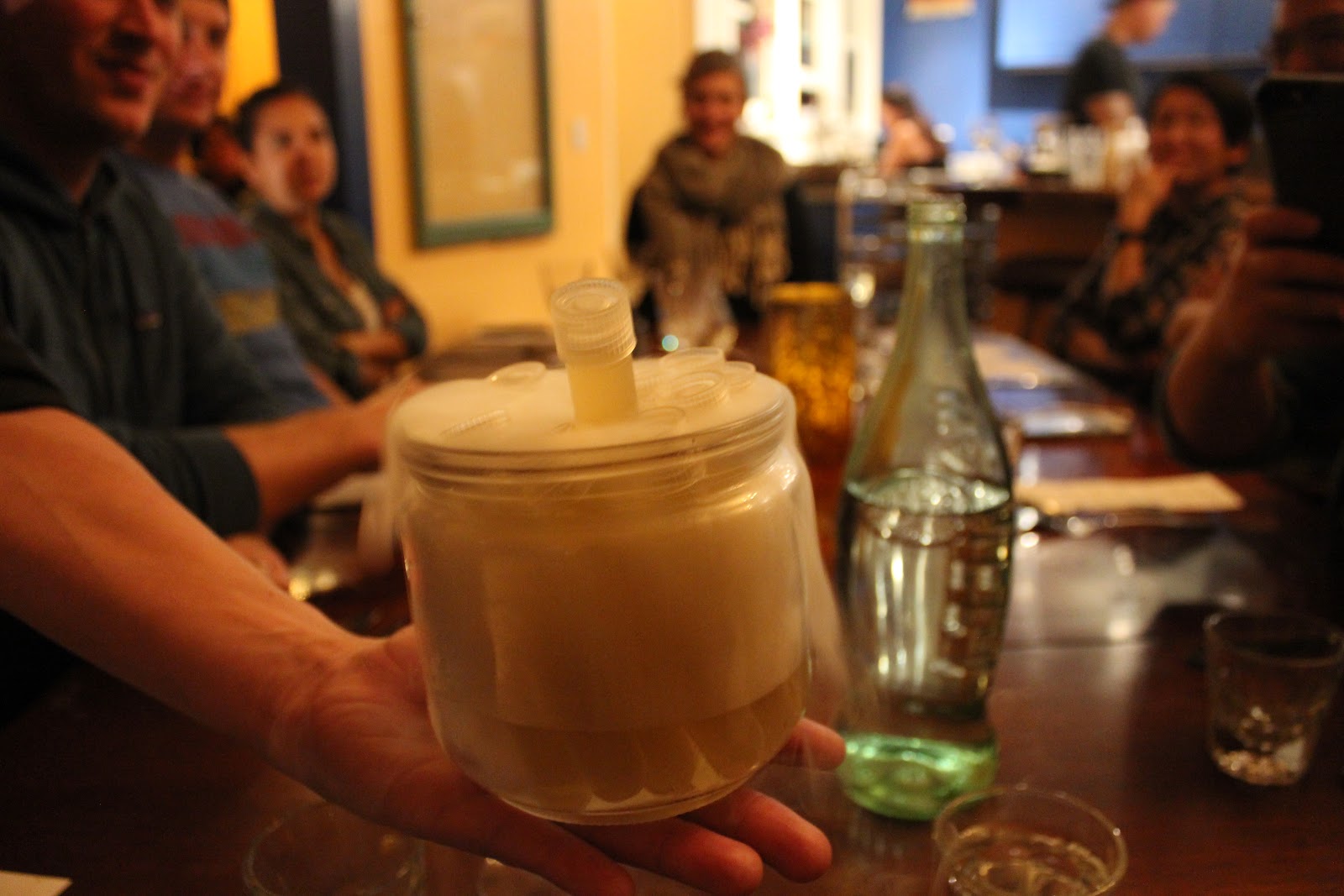 As a palate cleanser, they passed out these little vials of Sugar Cane Juice, which was super refreshing, with just enough acid to get our palates ready for the main course.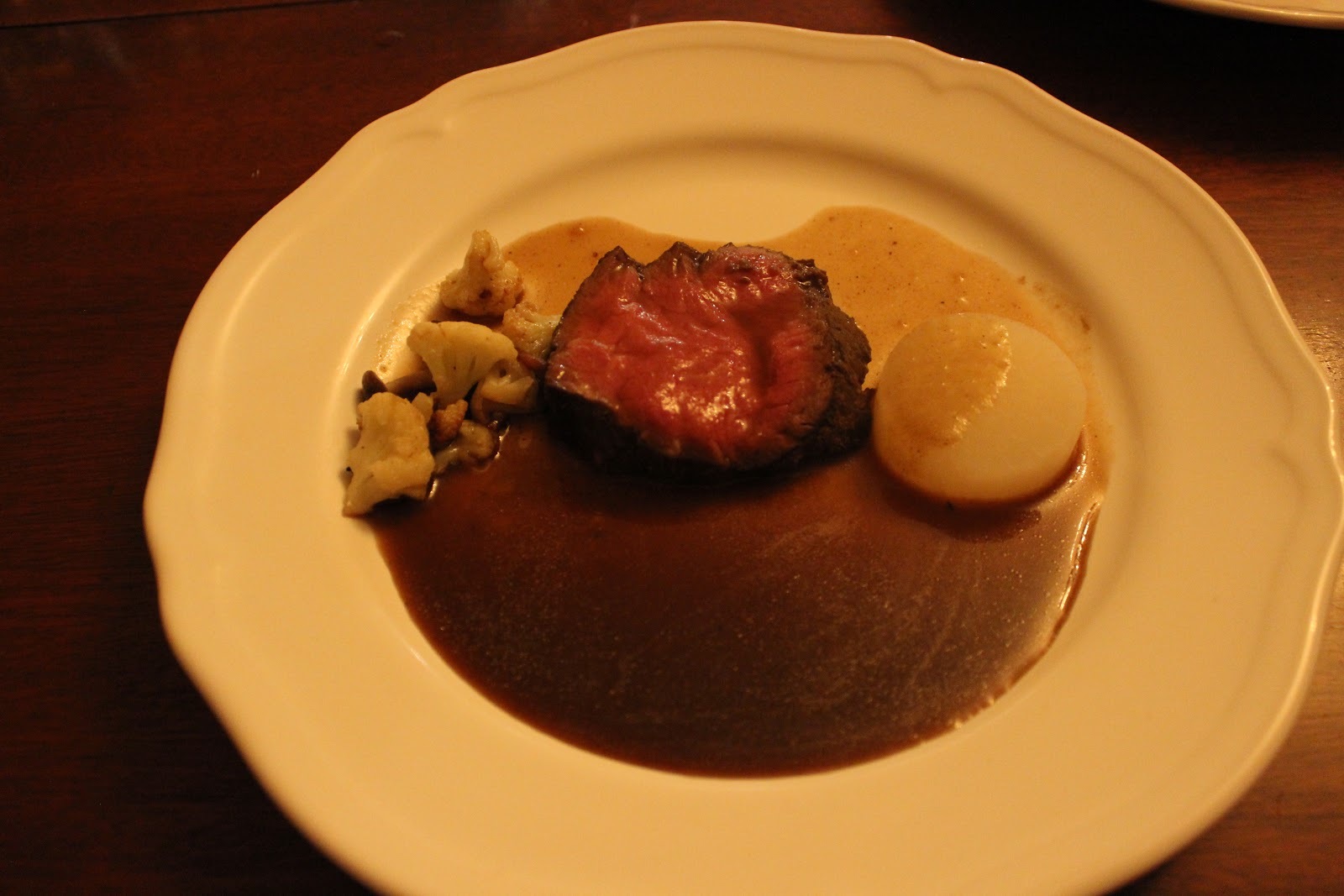 The main course was Beef Tenderloin Bò Kho (Beef Stew Vietnamese-Style) and in December, this was the dish that blew my mind.  I could've spent a good 15 minutes savoring the bold, assertive spices.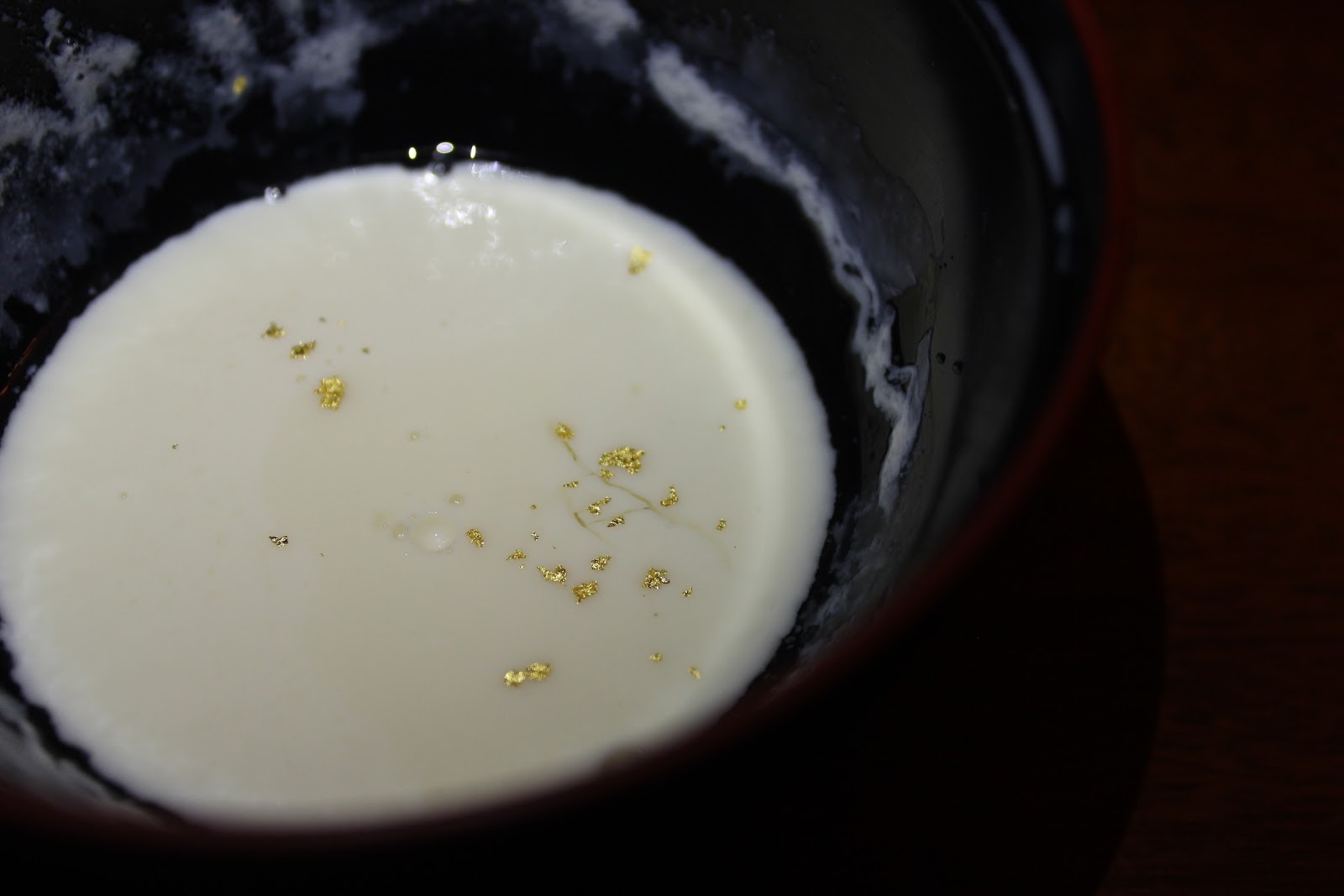 Finally, the experience ended on a light note with Tàu Hu Nuoc Duong (Hodo Soy Silken Tofu à la minute). It was silky smooth, and the ginger syrup added a sweet bite and the gold flakes made it feel special.
It's been a pleasure to experience two of Chef Tu's pop-up dinners and I can't wait to see what he comes up with next.  You should definitely check him out as soon as you can and let me know what you think!

Christina is the founder of East Bay Dish and a social media marketing consultant. If you want to attract more customers with social media, click on my picture 🙂

Latest posts by Christina Mitchell (see all)