In Tokyo, people usually go to a yakitori (a place that specializes in grilled chicken skewers) to eat a little and drink a little, before heading to the next spot.
In Oakland, you should spend your whole night there.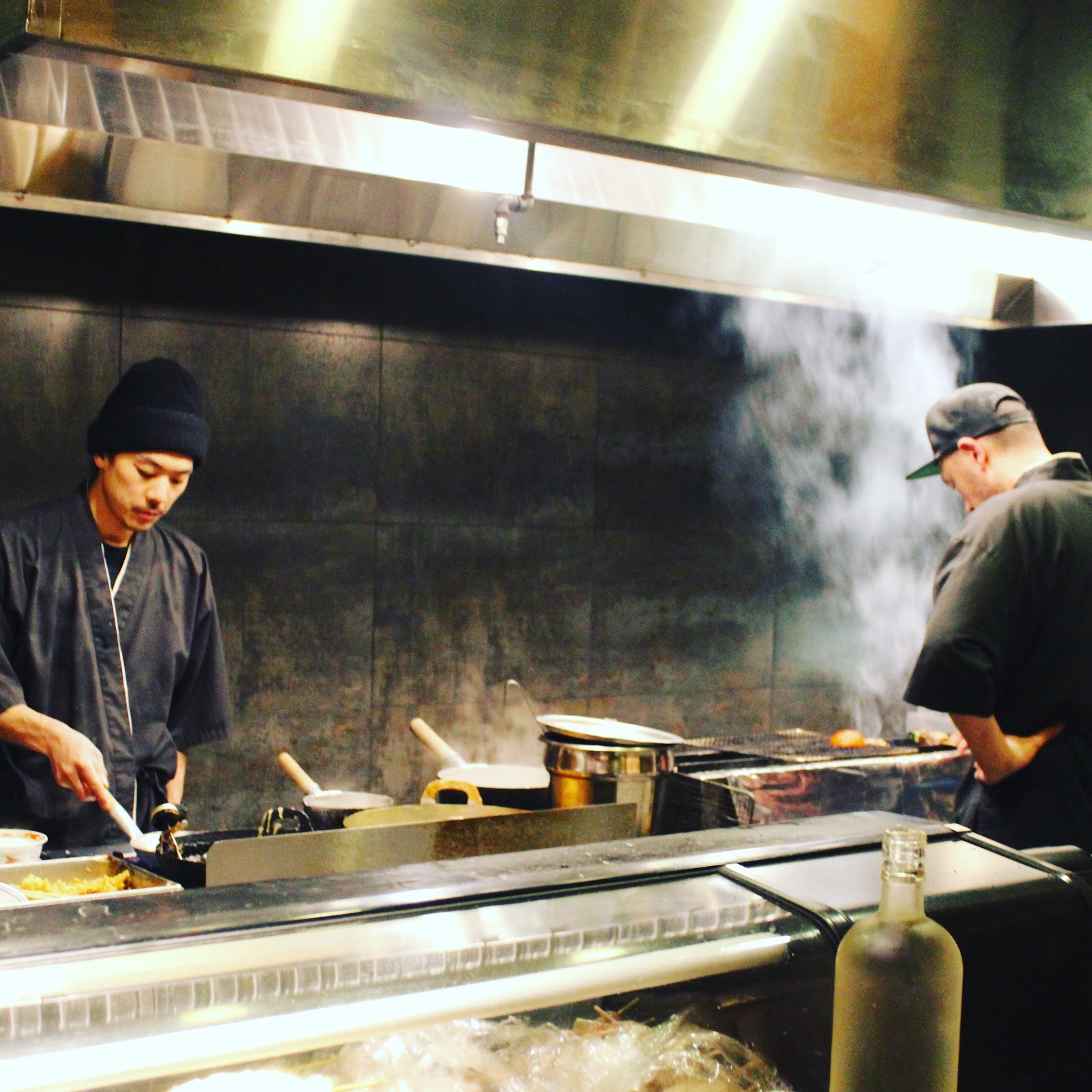 I heard when Hina Yakitori opened last spring, with Tommy Clearly (Ippuku, B-Dama) in the kitchen, but didn't get a chance to try it until a friend introduced me to all the deliciousness a few weeks ago.
We started with lots of grilled chicken skewers (thigh oyster, neck, skin, tail, etc.) and it was fun to get new little dishes every few minutes.  Everything was perfectly cooked and expertly seasoned – slightly salty with a touch of smoke and brightened with a few drops of lemon juice.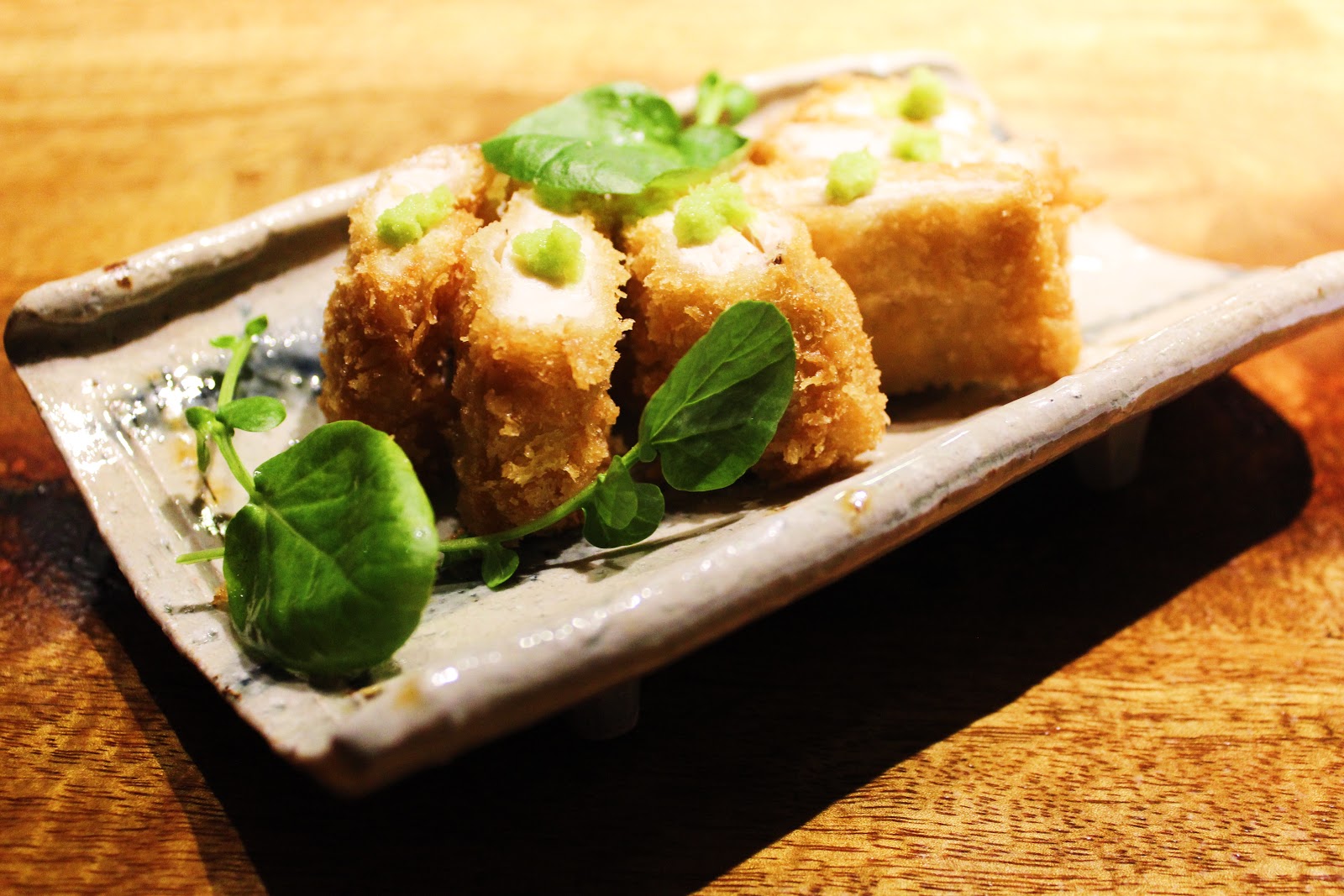 Then we had the Sasami Katsu (deep fried, breaded minced chicken patty served with Japanese demi glace sauce), which was tender on the inside and both light and crispy on the outside.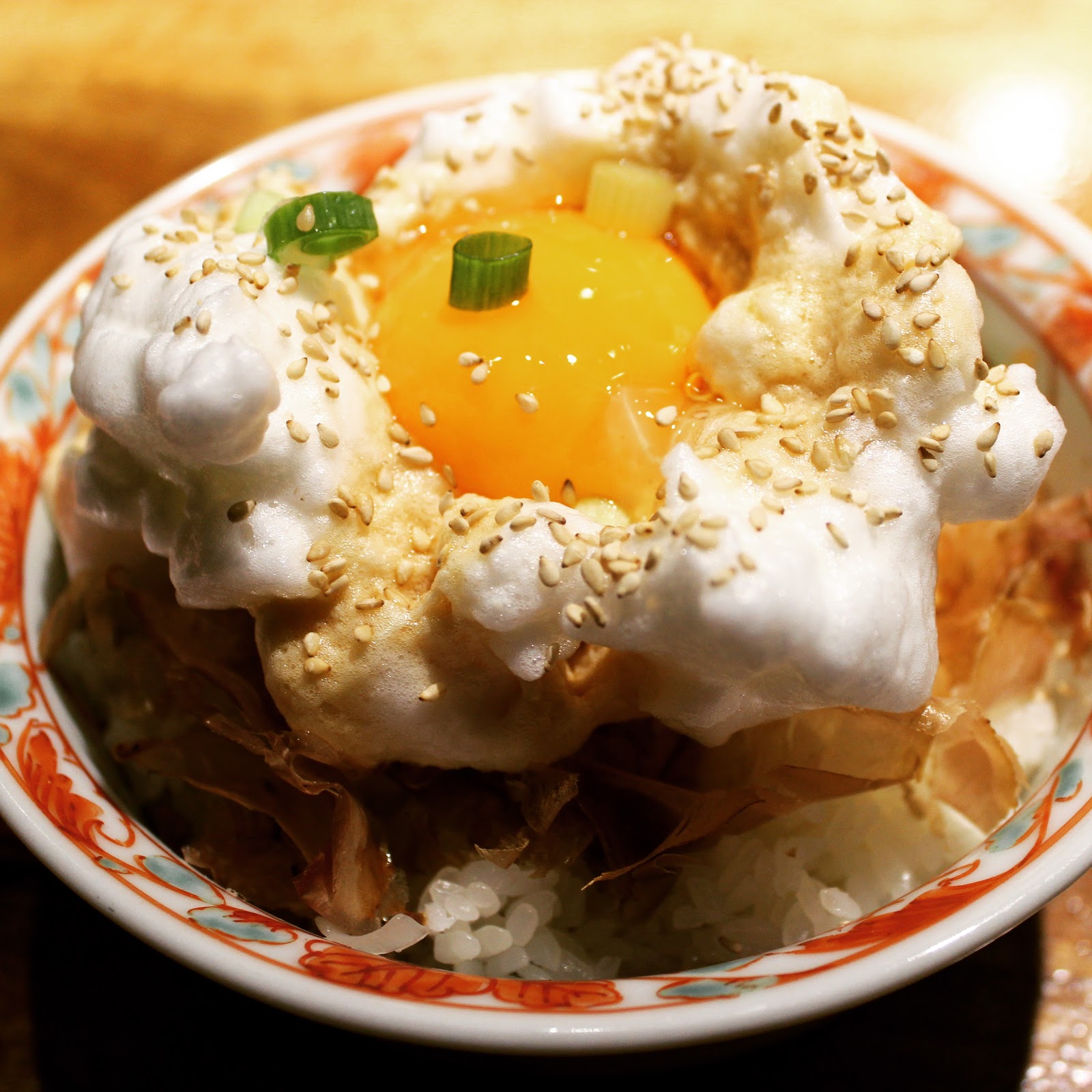 But my favorite dish of the night was the Tamakake Gohan (raw golden egg yolk served over hot rice with shoyu dashi sauce), which was served with a side of tori gara soup.   We mixed everything together into a glorious combination of flavors and textures.
My eyes widened in surprise after the first bite because it was silky from the egg yolk, light from the egg whites and nutty from the sesame seeds.  I absolutely love it when a dish is both exciting and comforting at the same time.
4828 Telegraph Ave, Oakland, CA 94609
510-593-2152

Christina is the founder of East Bay Dish and a social media marketing consultant. If you want to attract more customers with social media, click on my picture 🙂

Latest posts by Christina Mitchell (see all)