I was excited to hear about Nyum Bai opening in the Emeryville Public Market, so I stopped by on their first day to have lunch with a friend.  It was raining that day, so we both were in the mood for soup.
Their specialty is Kuy Teav (pronounced koo-ti-oh), which is "a popular soup dish that can be found on many street food stands throughout Cambodia. Its savory broth and delicious rice noodles can be topped with a myriad of herbs and garnishes making it a favorite dish in Cambodia and beyond."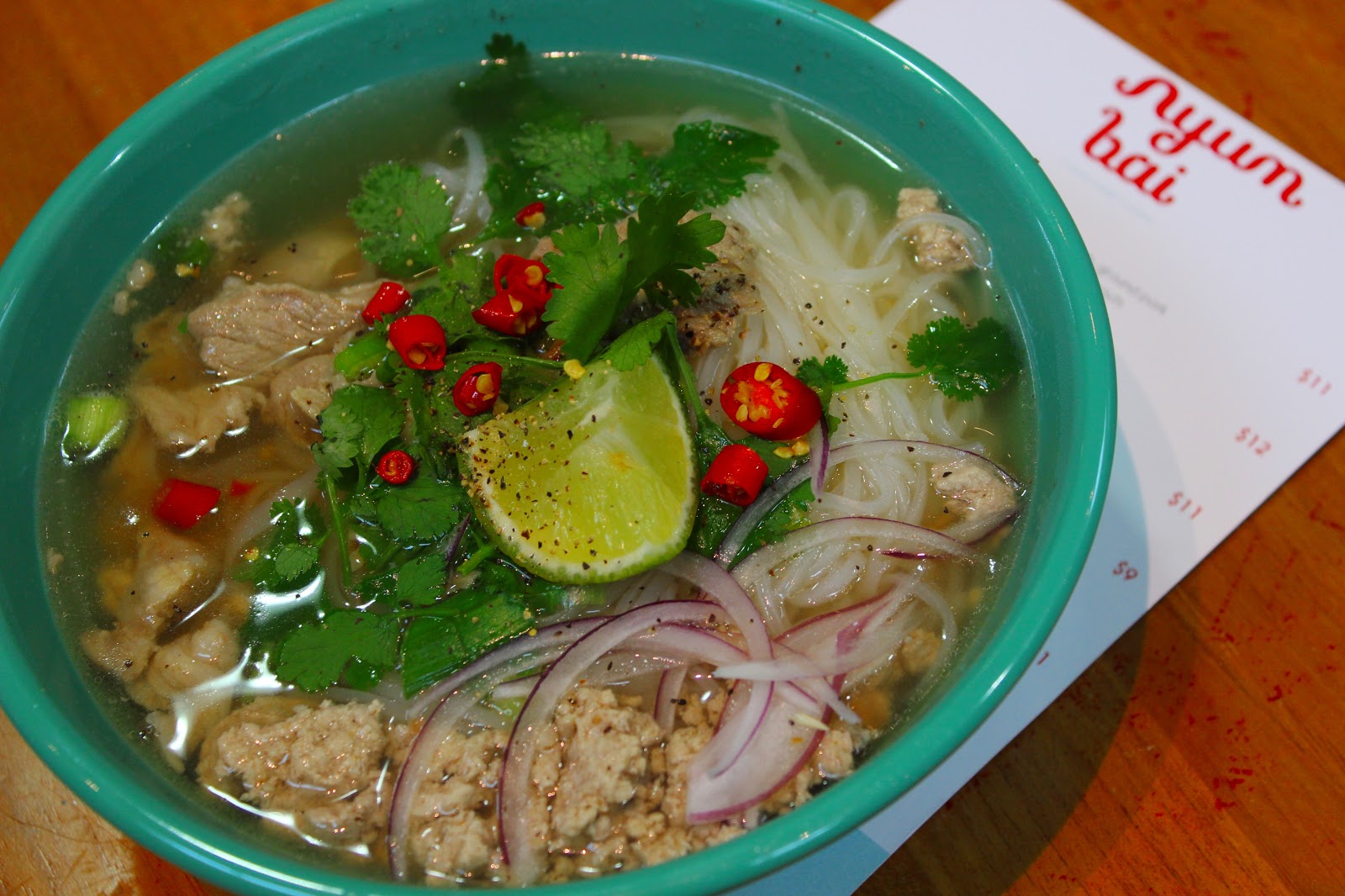 My friend ordered the Kuy Teav Phnom Penh (fresh rice noodles, clear pork and shrimp broth, ground pork, sliced pork, crispy garlic, cilantro, scallions and bean sprouts, $11) and said it was incredibly satisfying.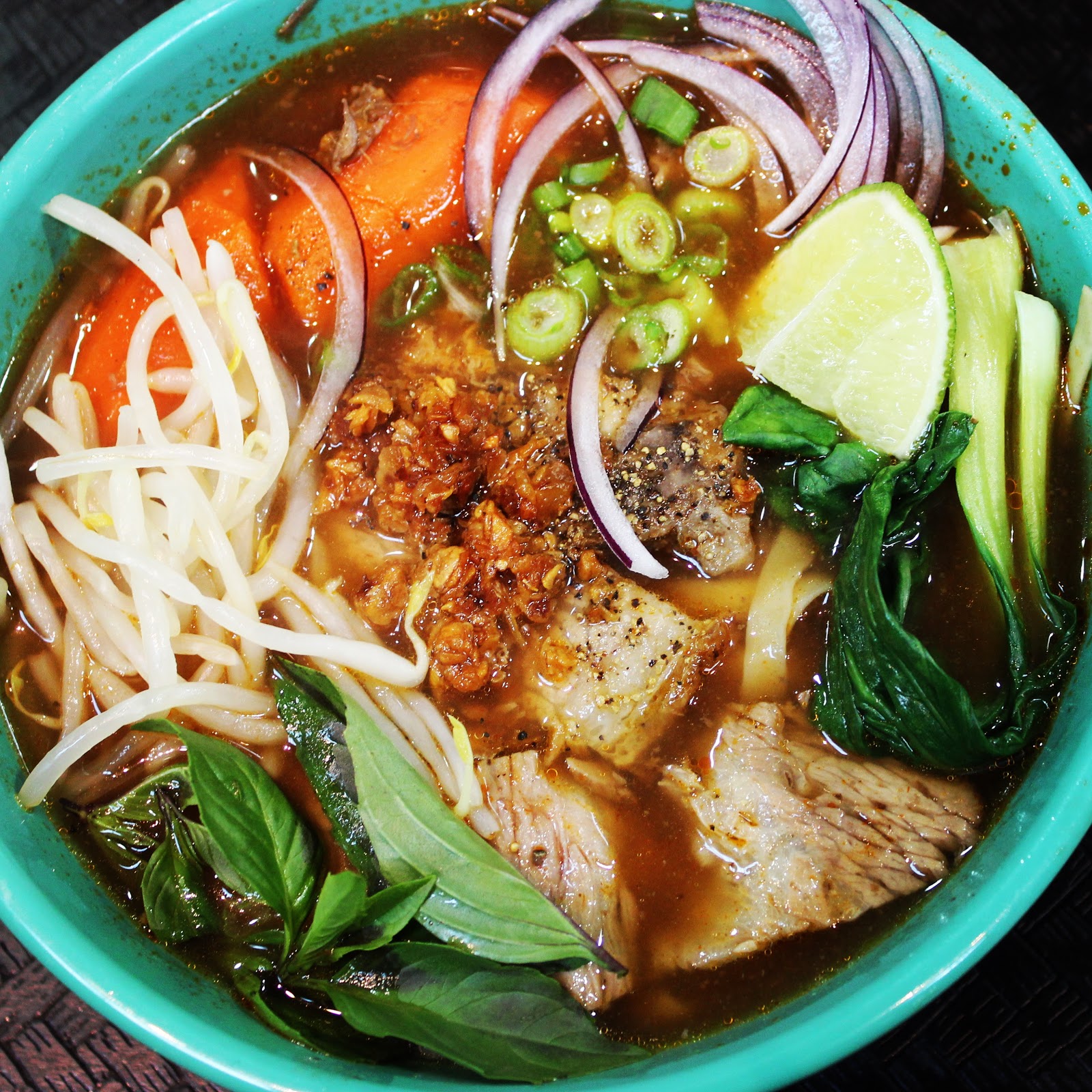 I'm always tempted to order pork whenever I see it on the menu, but this time I decided to try the beef.  I customized the Kuy Teav Koh-ko (egg noodles, aromatic beef broth, braised beef, bok-choy, crispy garlic, red onion, cilantro, $12) to my palate by adding a little hoisin, a little hot sauce and lots of lime juice. There were lots of textures and flavors, and it warmed me up from the inside out.
I would definitely go back to try some of the other dishes.  You should too and be sure to let me know what you think!
5959 Shellmound Street, Emeryville

Christina is the founder of East Bay Dish and a social media marketing consultant. If you want to attract more customers with social media, click on my picture 🙂

Latest posts by Christina Mitchell (see all)