I've had some really delicious experiences at the original Enssaro through the years, so it was nice to see them expand into a larger space across the street.  I wanted to check it out, so it was perfect when some folks in my dining out group East Bay Dishing requested the restaurant for a meet up.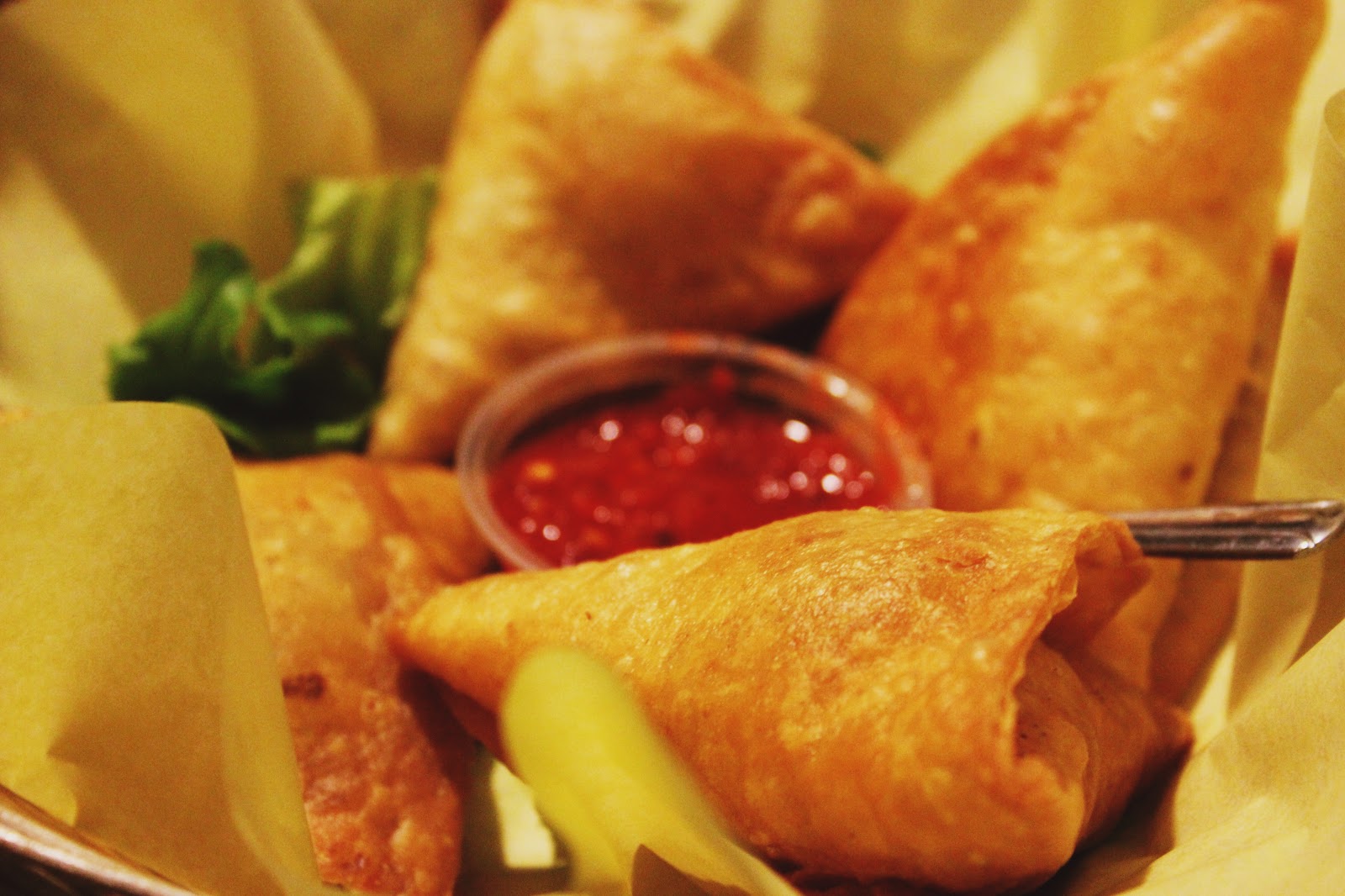 We went as a group of nine, so we got to order lots of dishes and share everything, starting with Ye Siga Sambusa. They were crunchy pockets filled with seasoned beef and served with a tangy chile sauce that reminded us of Indian samosas. This makes sense because according to Wikipedia, the fried appetizer can be found in lots of countries throughout Southeast Asia, the Arabian Peninsula, the Mediterranean, as well as North and South Africa. I guess everybody loves crunchy meat pockets, right?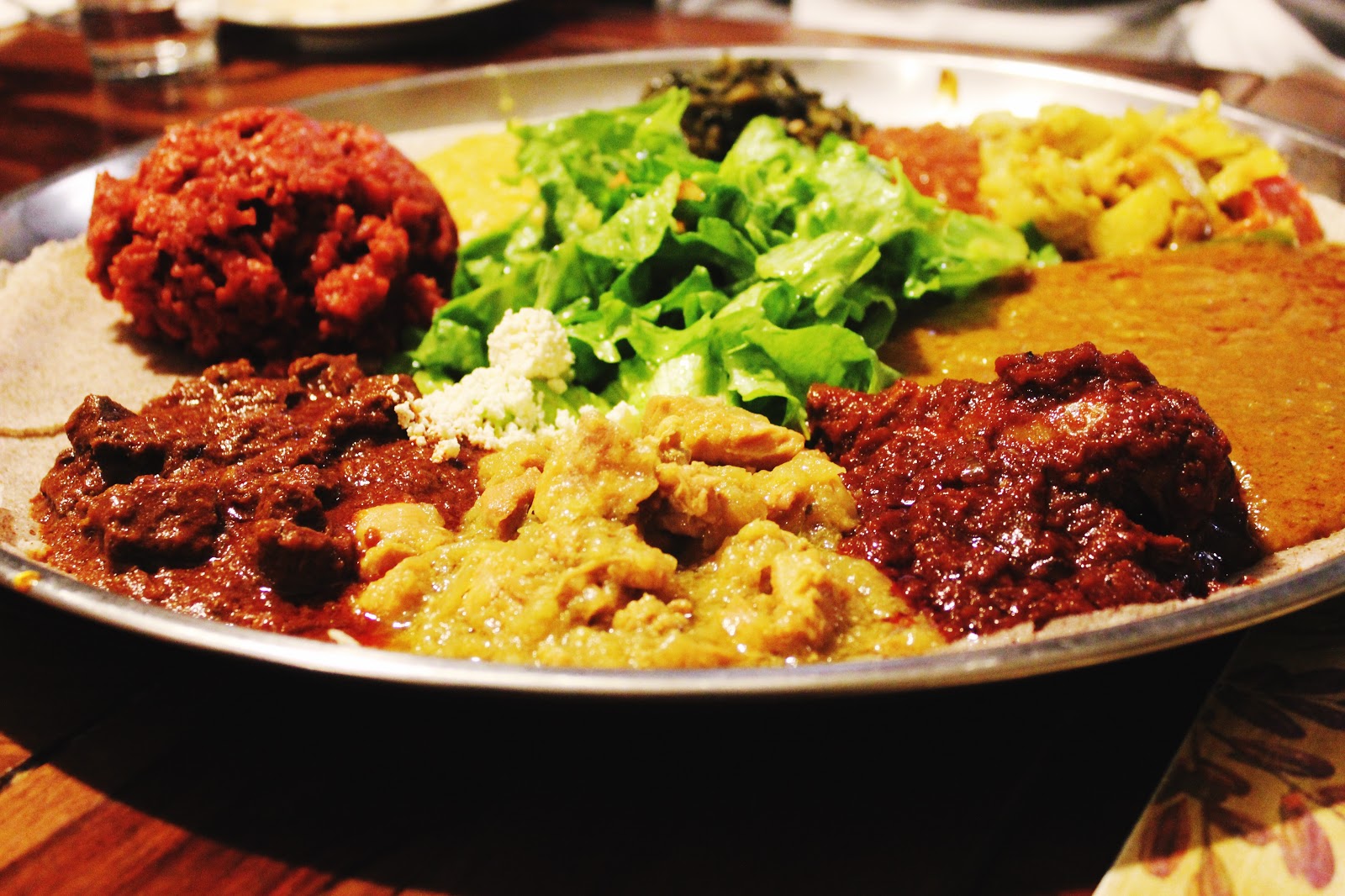 Then we moved on to the main course and decided to share the Meat Sampler (Doro Wot, Ye Beg Wot and Doro Alicha), the Vegetarian Sampler (Messer Wot, Kik Alicha, Ata-kilt and Gommen) and Shiro (A special dish made with imported shiro — seasoned chickpea flour — Ethiopian spices, garlic and ginger), which all came out together on large platters.  What started as a friendly conversation quickly turned to a satisfied silence, as we all stuffed our faces.
Most people were skeptical, but a couple of us also ordered Kitfo (rare minced beef, mixed with organic hand-crushed spices and warm Nitir kibe). I've had beef tartare before, but since this didn't have any vegetables mixed in, it just looked like an unappealing ball of raw ground beef.  Can you see it in the back left of the picture? But after getting over the appearance, it turned out to be warm in temperature and packed with flavorful spices.
We asked for extra injera and used pieces of the spongy sourdough flatbread to scoop up all the saucy meat and veggies.
It was interesting because everyone had a different favorite dish. I would tell you about mine, but I wasn't exactly sure what I was eating because the server didn't really explain.  Still, it was fun to go in a group and try lots of dishes. If you haven't been in awhile, you should check out the new Enssaro and if you like to eat with a group of food lovers, you should definitely join East Bay Dishing.
357A Grand Ave, Oakland
510-238-9050

Christina is the founder of East Bay Dish and a social media marketing consultant. If you want to attract more customers with social media, click on my picture 🙂

Latest posts by Christina Mitchell (see all)