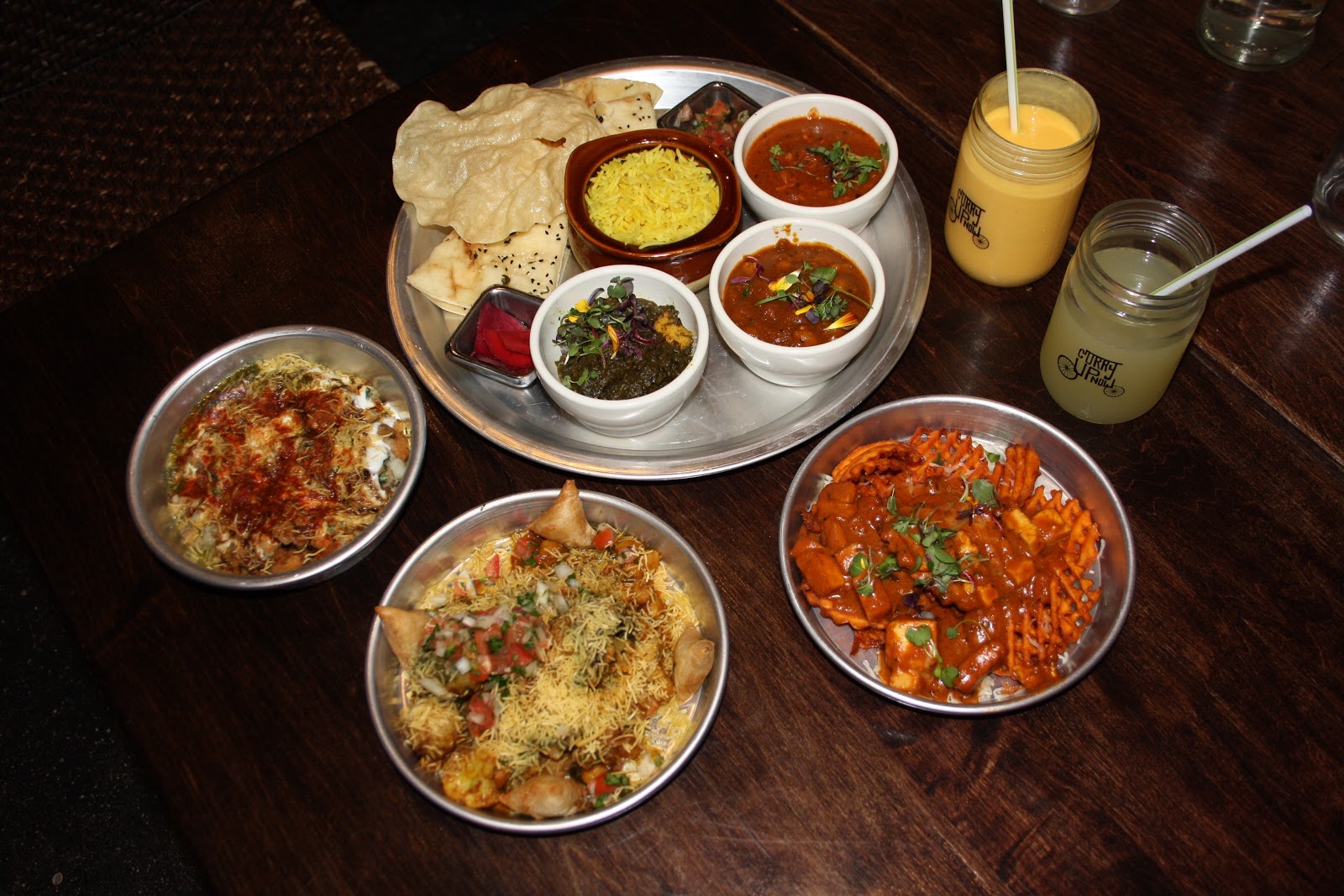 Curry Up Now has opened their first Oakland location! The Bay Area chain already had four brick and mortar restaurants and several food trucks, so while the Uptown Oakland location is new, they already knew what they were doing. Christina and I stopped by a few weeks ago to try it out. The menu was HUGE and ran the gamut from the time-tested standards you'd find in most Indian restaurants (tikka masala, saag, naan) to street foods with ingredients I was totally unfamiliar with (Kachori Chaat), and inventive fusion dishes (chicken tikka masala burrito, Sexy Fries). We wanted to try a little bit of everything, and even though we ended up ordering more food than we could finish, I was really glad we tried so many different dishes.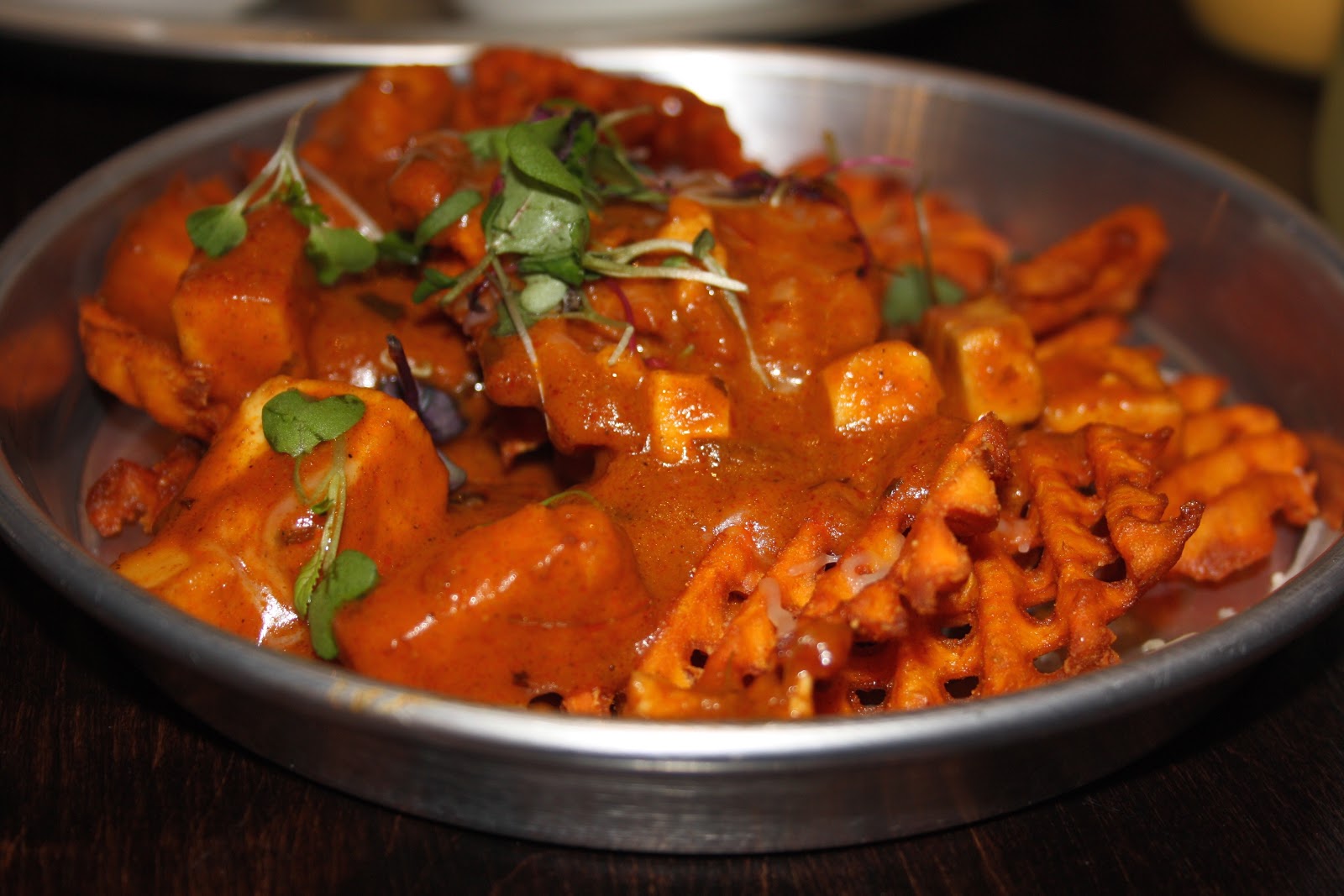 The Sexy Fries (criss-cut sweet potato fries, cheese, Paneer Tikka Masala) brought Indian flavors to poutine. I was excited to try such a unique combination and impressed by how naturally the flavors meshed together. The sweet potato perfectly complemented the spicy masala sauce and warm cubes of paneer. This would be a great appetizer to split with friends, or a stand-alone late night order after bar hopping or a show at the Fox Theater or the New Parish down the street.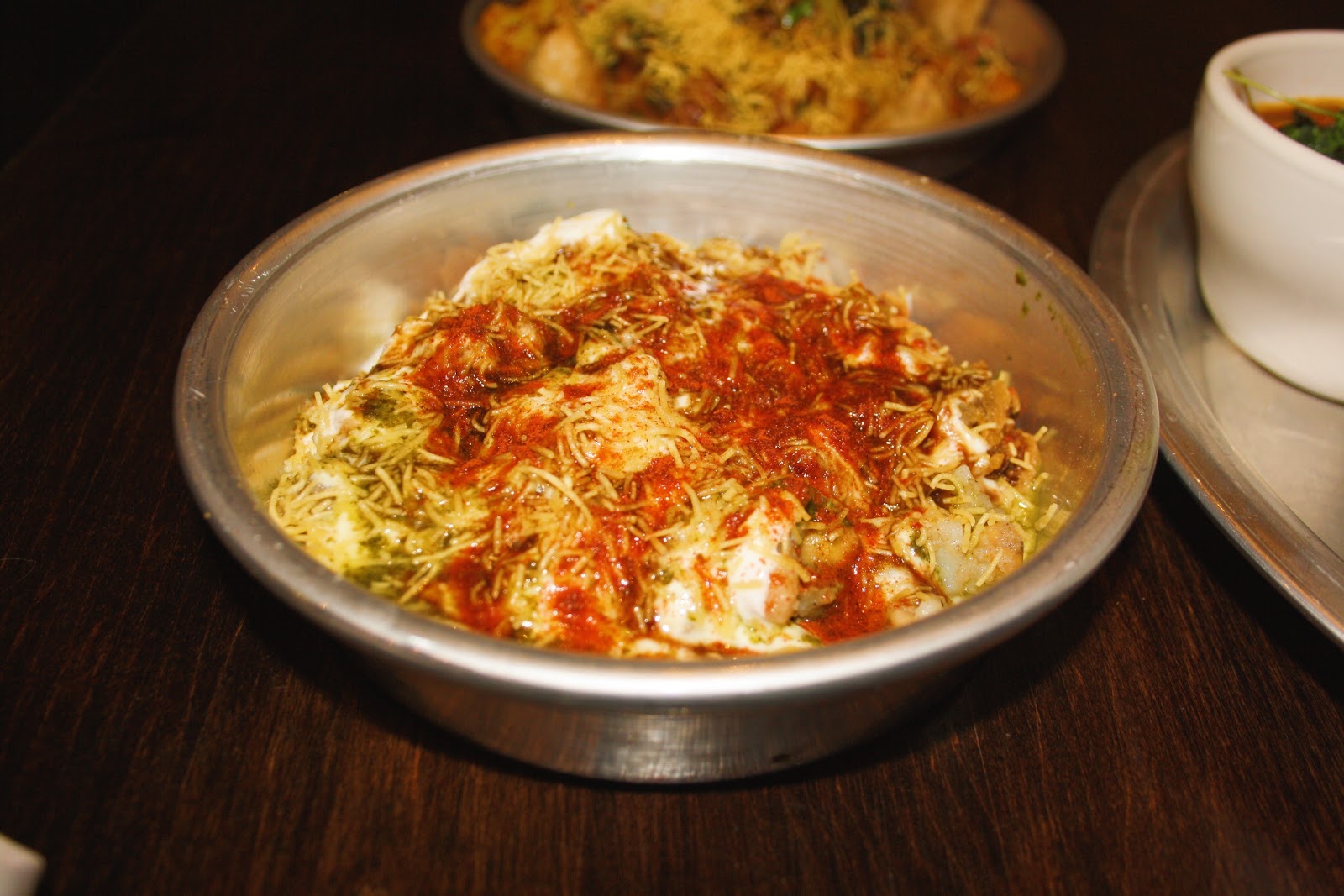 The Kachori Chaat (Rajasthani hard shelled round puris stuffed with desert lentils, potato garbanzo mash, chaat masala yogurt, chutneys) was a beautiful, layered mix of textures: crispy noodles on top, creamy yogurt sauce, and crumbly crunchy puris. The flavors were spicy with a subtle, sweet hint of anise. The only thing I didn't love was that this dish was served cold. That detracted from the experience a little bit for me since I wasn't expecting it, but it didn't bother Christina and I could see how a cooling presence would be really nice if you were eating other spicy dishes.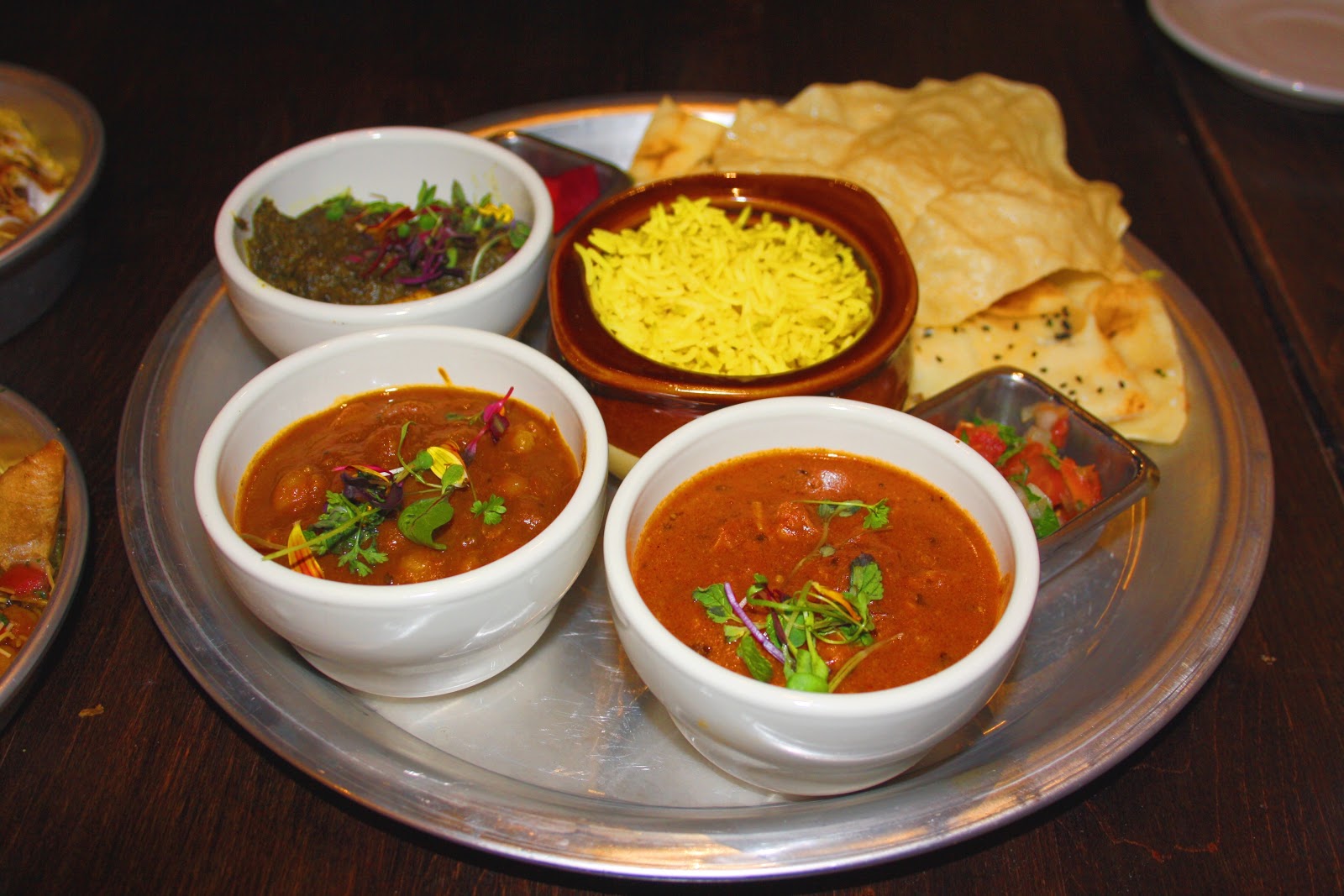 The Karol Bagh Kitty Party (saag paneer, chana masala and chicken tikka masala, with sides of rice, papadum, and naan) was a great way to have a little bit of some of my favorite traditional Indian dishes. I have to admit that at this point in the meal, we had tried so many heavily spiced dishes that the chana masala and chicken tikka masala kind of blended together for me. The saag paneer was more mild than I've had before, but a nice counterpart to the super flavorful masalas. Each item on the platter was delicious but not revolutionary; all very good but basically what you'd expect.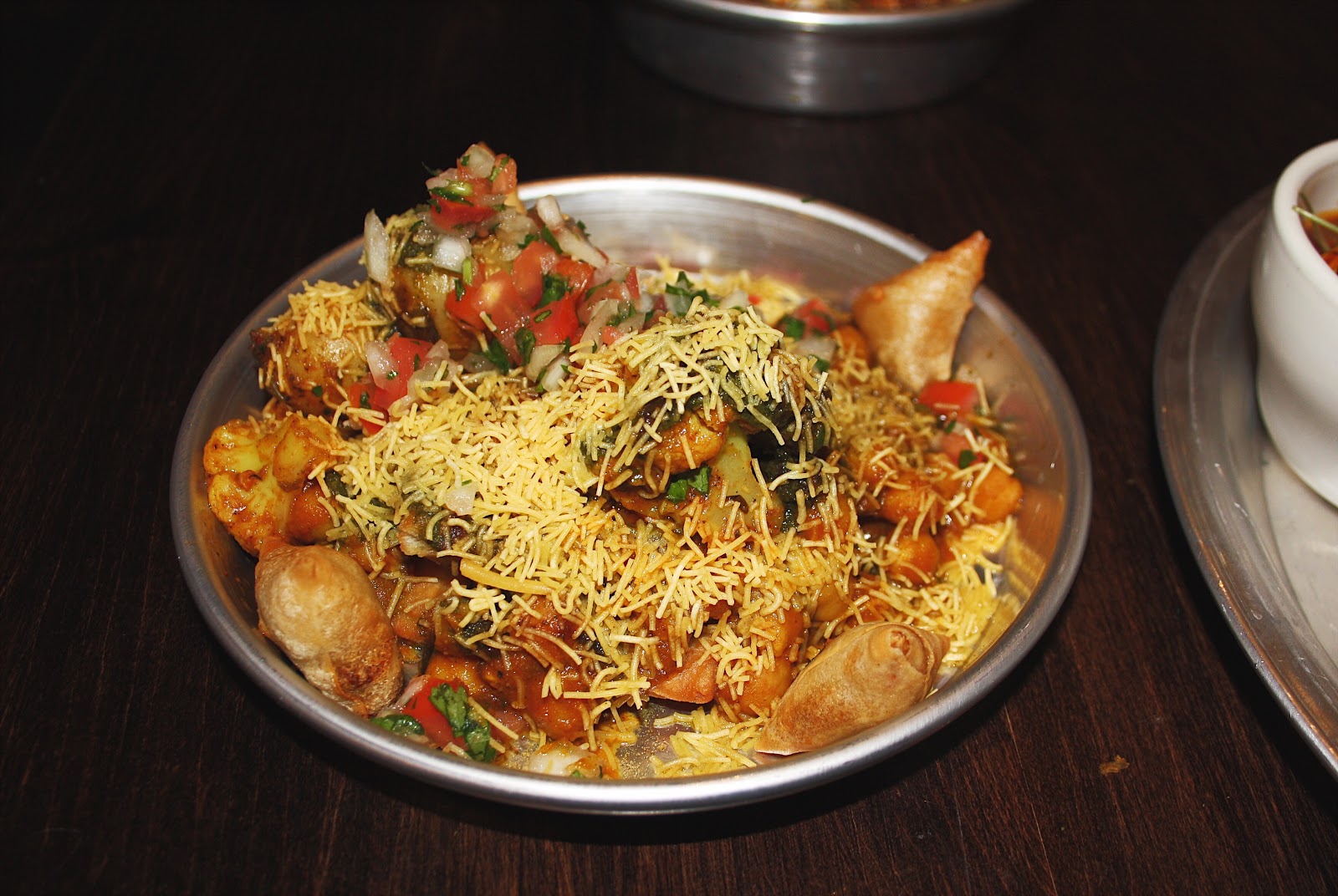 One dish we ordered on a whim at our server's suggestion was the Deconstructed Samosa (an inside out samosa loaded with chana, pico kachumber, chutneys, crispy sev noodles, mini samosas, aloo gobi), and I was SO glad we did. It was hearty enough that I could see myself picking up one of these for a light weekday lunch. And the mini samosas were not only adorable, but super yummy. I could eat those things like chicken nuggets. Note to Curry Up Now: if you ever offer a 10-piece mini samosa meal, I will be first in line.
Next time I go back (and there will be a next time), I would definitely go for the Chicken Tikka Masala Burrito. What would you like to try?
1745 San Pablo Ave, Oakland, CA 94612
(510) 858-7475

Becca is a New England native who recently moved to Oakland. She loves cooking and eating and is excited to explore her new home as an assistant at East Bay Dish.

Latest posts by Becca Frost (see all)