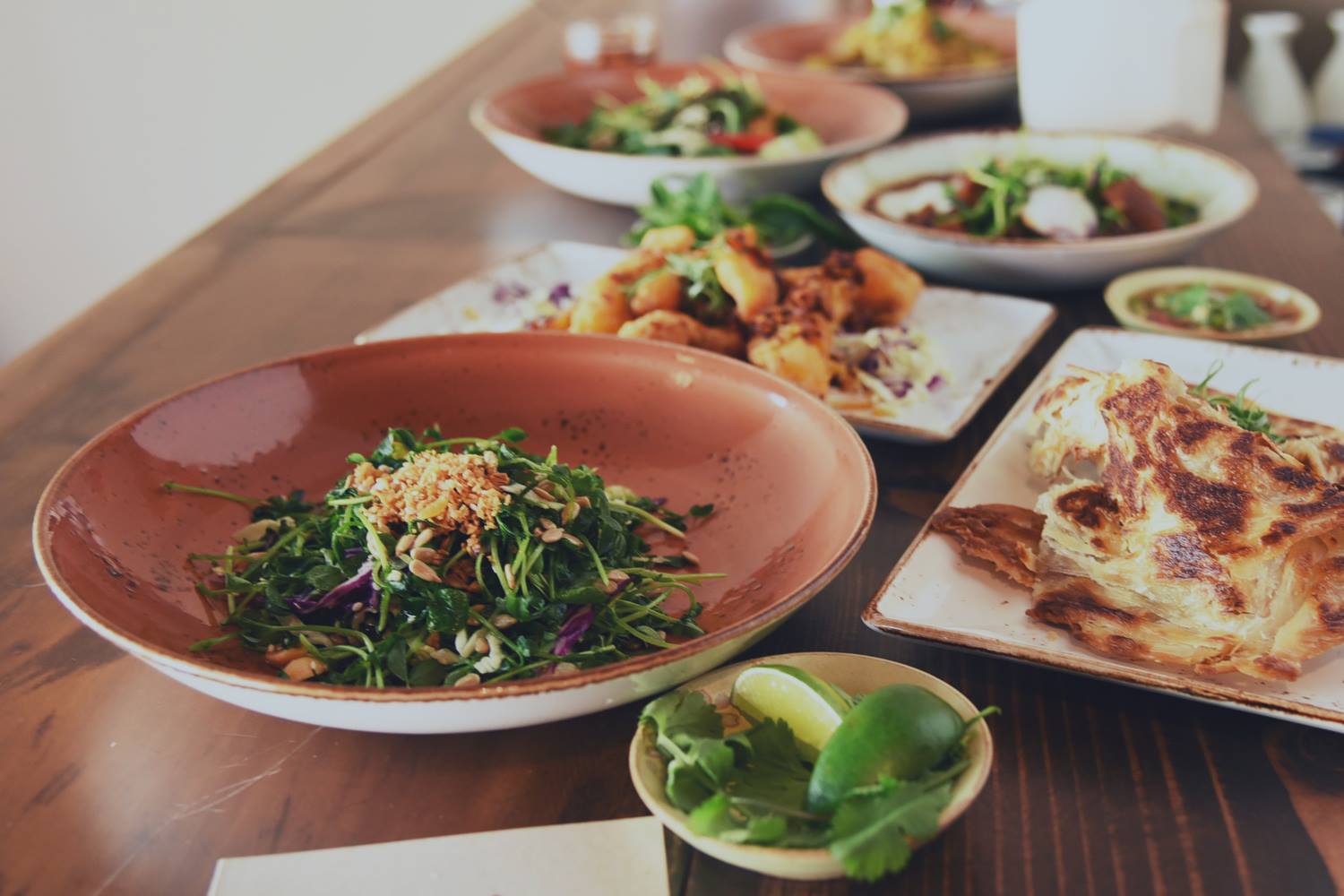 Photo: Teni East Kitchen
I've been hearing a lot of good things about Teni East Kitchen, a South Asian restaurant that opened in the Temescal District last summer.  They serve Roti, Tea Leaf Salad, Beef Curry, Cumin Pork Belly, Crispy Spicy Catfish and more – and if we go together, we can taste everything on the menu!
There are 10 spots and the plan is to order lots of dishes, eat family-style and share everything.  It's $2 to save your seat and try to bring cash so it will be easy to split the bill.  Hope to see you there!
4015 Broadway, Oakland
510-597-1860
Wed, 4/12, 7pm

Christina is the founder of East Bay Dish and a social media marketing consultant. If you want to attract more customers with social media, click on my picture 🙂

Latest posts by Christina Mitchell (see all)