Hope Collaborative helps corner stores fundraise and renovate in order to offer healthier food for the community.  I heard that one of the stores in the program was having a grand reopening, so I had to learn more.
The store has had the same ownership for 10 years, and with support from the community, they successfully crowdfunded a $10,000 Kiva loan.  That investment went into renovating the store, with help from Hope Collaborative, local high school students and other volunteers.  I stopped by Three Amigos Market a few weeks ago to meet the team and see the space.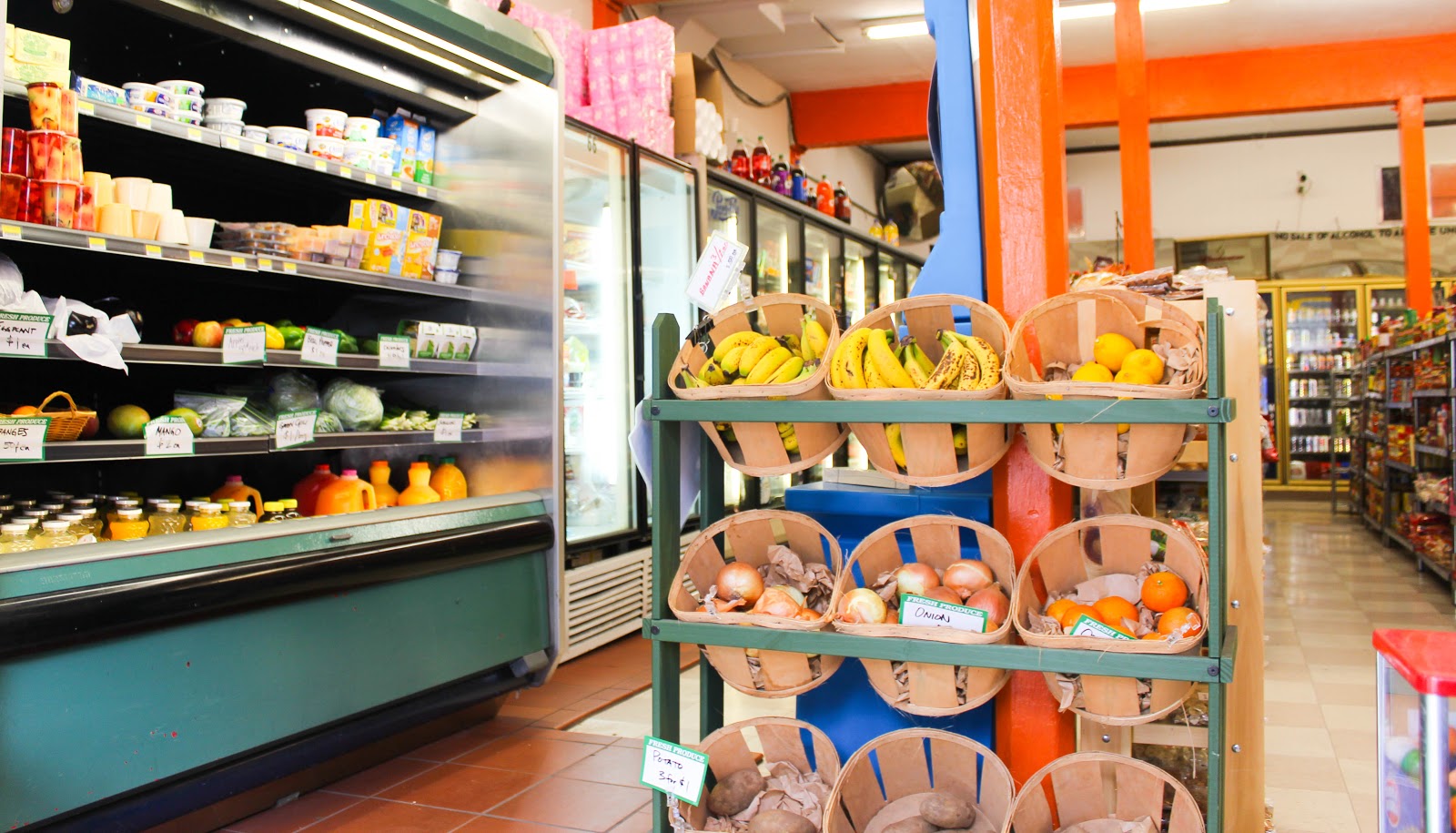 This was the view from the front door, and as you can see, healthy options are now front and center.  All of these bright colors made me happy and it seemed like giving fruits and veggies prime real estate would encourage hungry people to choose a healthy snack.
Speaking of hungry people, let's talk about the brand new deli counter…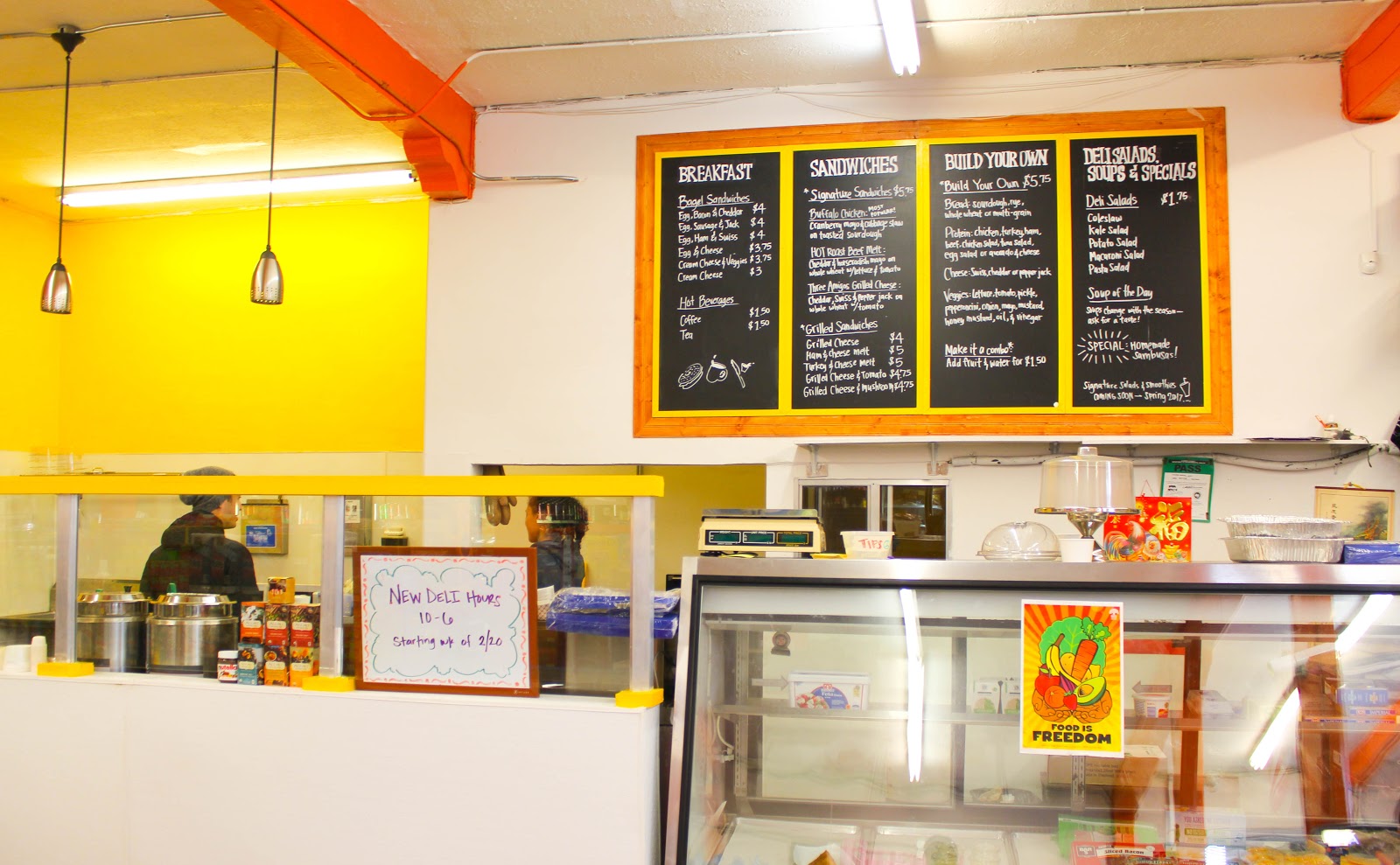 There were lots of options for breakfast and lunch on the menu so I had to ask the cook for some guidance. She suggested the Buffalo Chicken Sandwich (with cranberry mayo, apples, cabbage slaw on toasted sourdough, $5.75).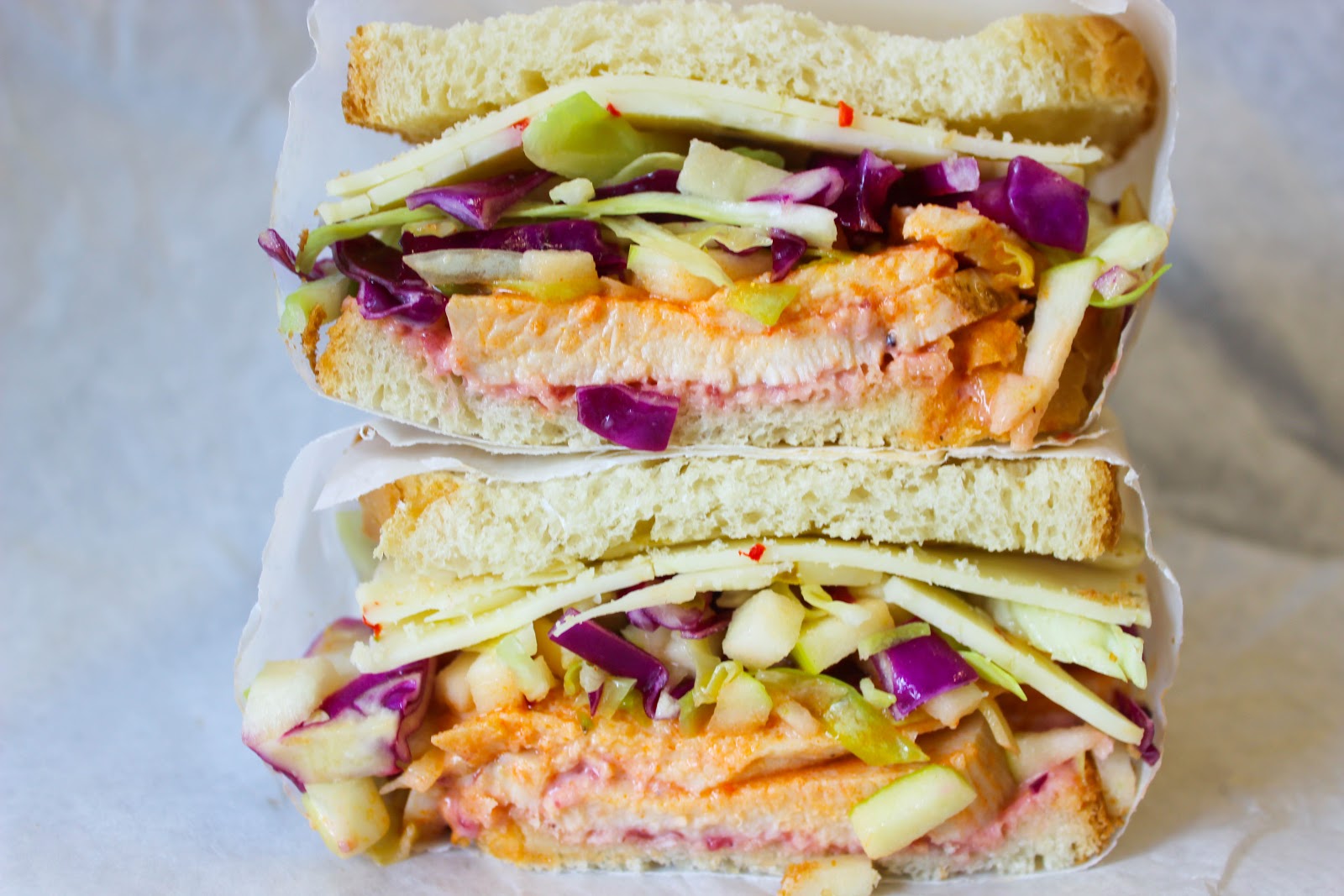 It was slightly spicy, sweet and tart and I loved the crunch from the apples.  But it only slightly reminded me of Buffalo Chicken Wings, so I would probably change the name.
I also got to sample two soups made from scratch in the deli.  The pasta was a little overcooked in the Chicken Noodle Soup, but the Sausage Kale Soup was seasoned to perfection.  In fact, that soup was on my mind for a good 2-3 days after that spoonful and I kept wishing that I had ordered a bowl.
I love the idea of healthy corner stores in Oakland, so even though I don't live in the neighborhood, I will definitely be back to support…and to get a bowl of soup.
1554 13th Ave, Oakland

Christina is the founder of East Bay Dish and a social media marketing consultant. If you want to attract more customers with social media, click on my picture 🙂

Latest posts by Christina Mitchell (see all)