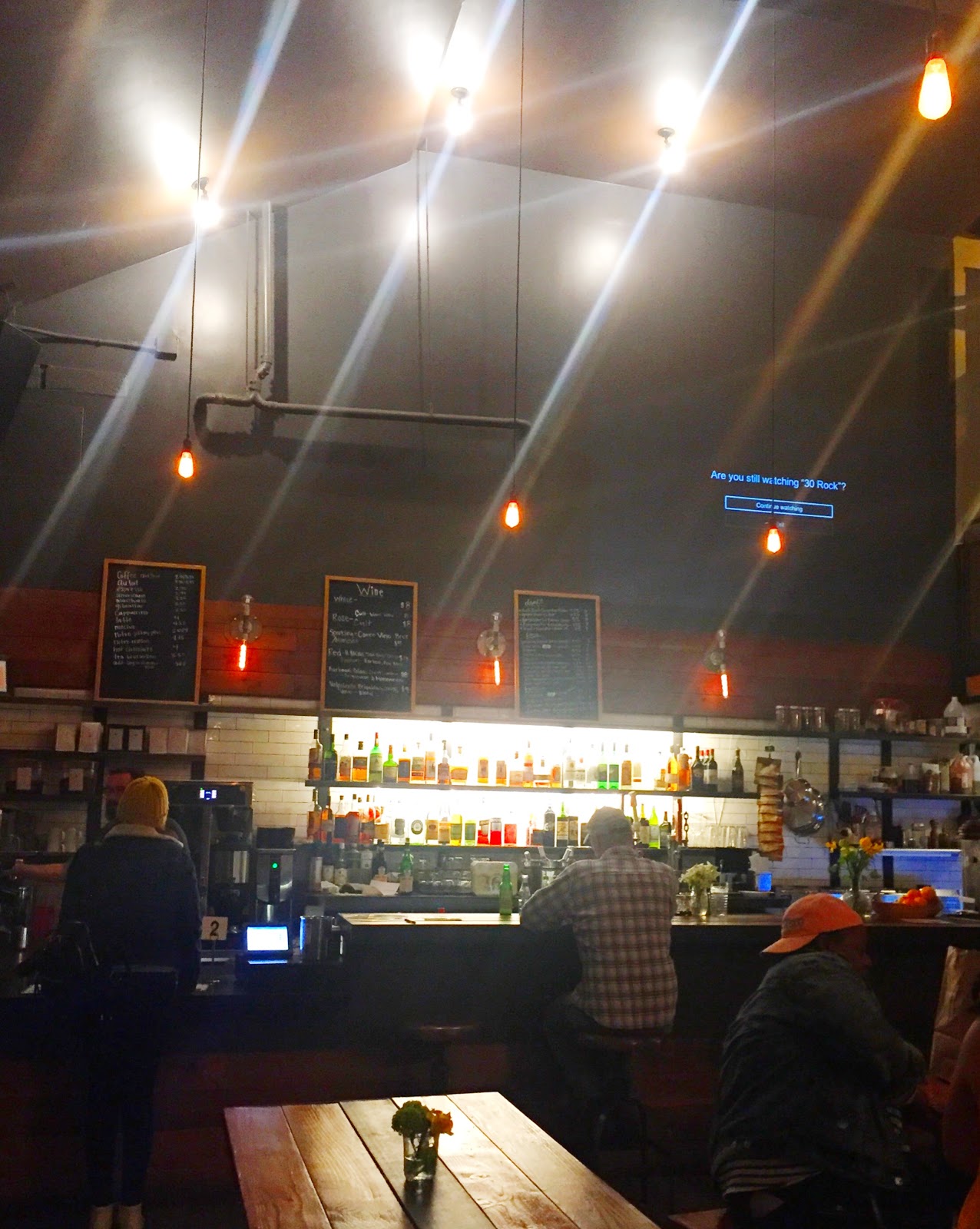 Underwood opened in 2014 as a cafe and I've been meeting there with a friend every few weeks for our two person book club.  We loved that they were open after 7pm, had wifi and served sandwiches, salads, wine and sweets.
But when we met at Underwood last week, I was equal parts surprised and excited to see that they transitioned into a cafe during the day and a bar at night.  And they're now also serving booze and small plates.
There were some noticeable differences in the space: the white walls had been painted charcoal grey; there was a new video projector screening a show and the music was louder and sexier.  Like before, there were a few tables reserved for people without laptops, but instead of being available all night, the wifi was turned off at 4pm.  Cafe Underwood turned into Underwood Bar & Bistro.
The transition was so intriguing, I had to catch up with the owner Dominick Scala to get more information.  He grew up on the East Coast, learned how to cook from his Italian family and worked in restaurants and bars in Jersey and Florida, before moving to the Bay Area and bartending at Temple Nightclub and Bar Dogwood. He wanted to make Underwood even more welcoming by adding small plates and booze, so he's been working on this transition for a while.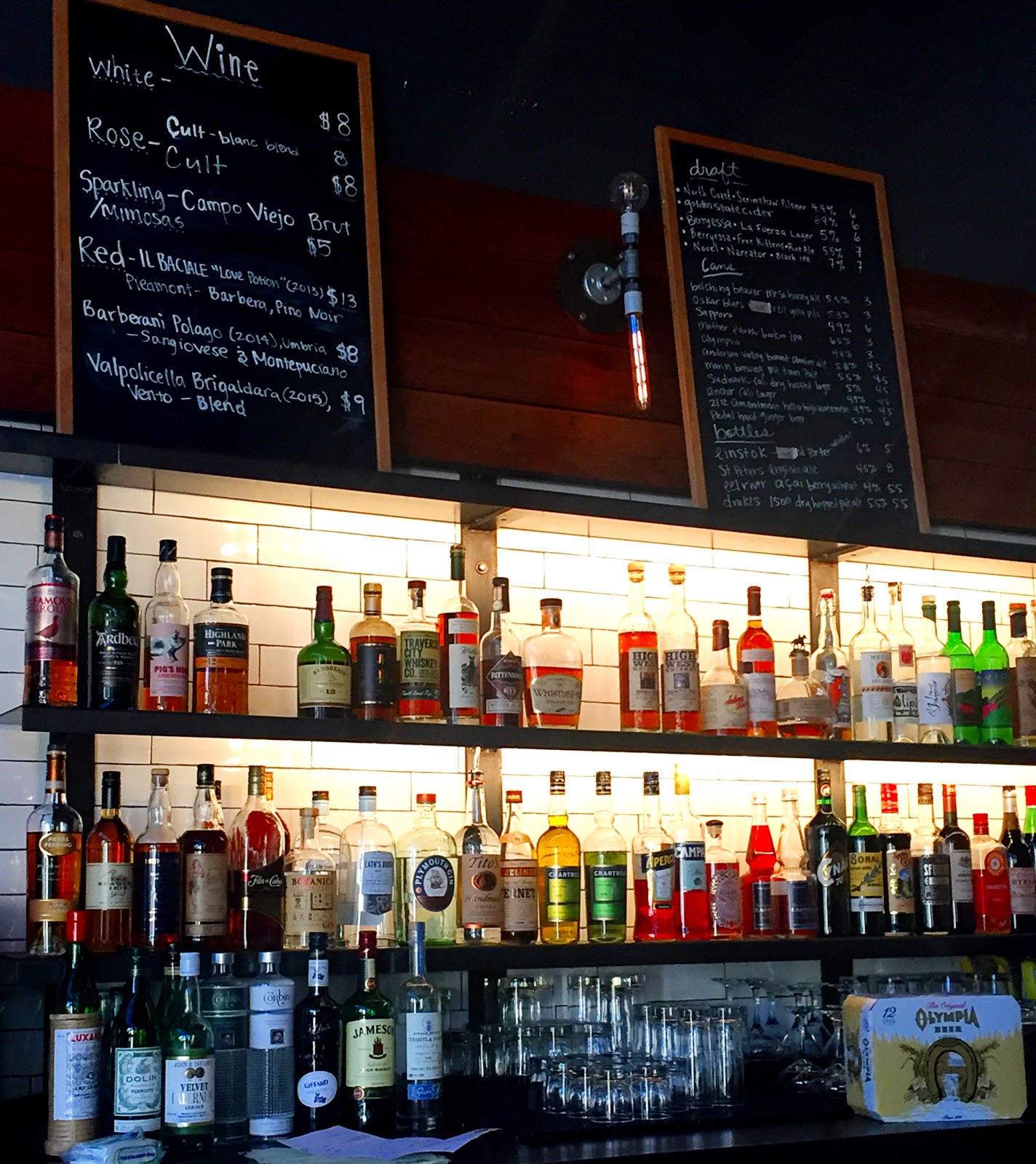 I was happy to see all of these bottles and a cocktail list that was both approachable and classic, but with a few interesting twists.  But it was book club night when I was there, so I couldn't try all the drinks.  Instead, I chose the one featuring my favorite spirit these days: whiskey.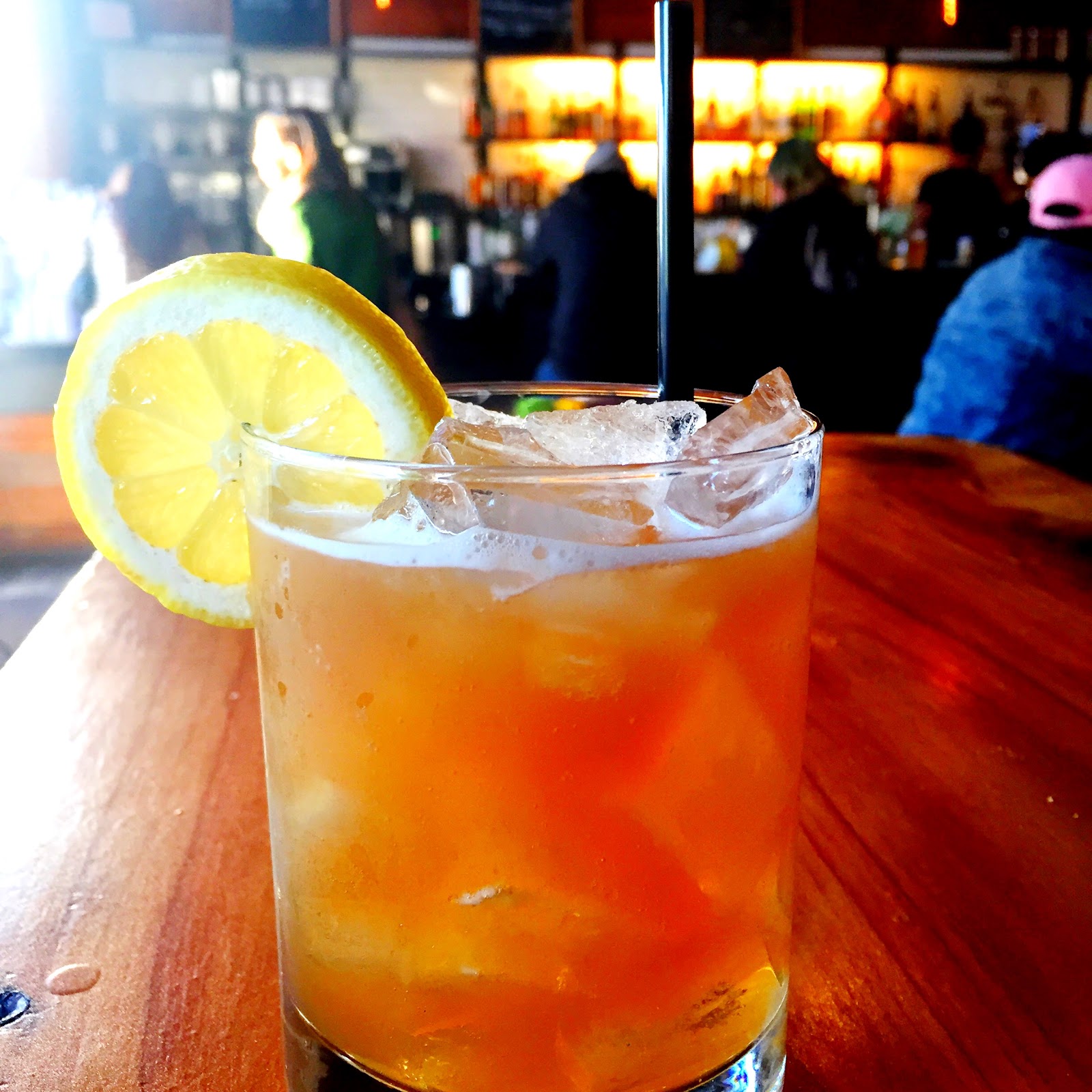 I ordered the Sacrilege (Templeton Rye, Cardamaro, Sweet Vermouth, Lemon, $13), which was a little too bitter for me at first, but after the ice melted a bit, the flavors really opened up.  It was refreshing and somehow complex and simple at the same time.  New cocktails will be added for the summer and a small bar will be open in the Mezzanine a couple times a week, so stay tuned.
Small plates like avocado toast, smoked trout salad, olives & pickles were on the night menu, and offered from 5pm – close.  My friend ordered a Classic Grilled Cheese ($7.50), which was crusty, buttery, and of course incredibly cheesy.  She could only finish half the sandwich because it was so rich, but was sure to take the rest home.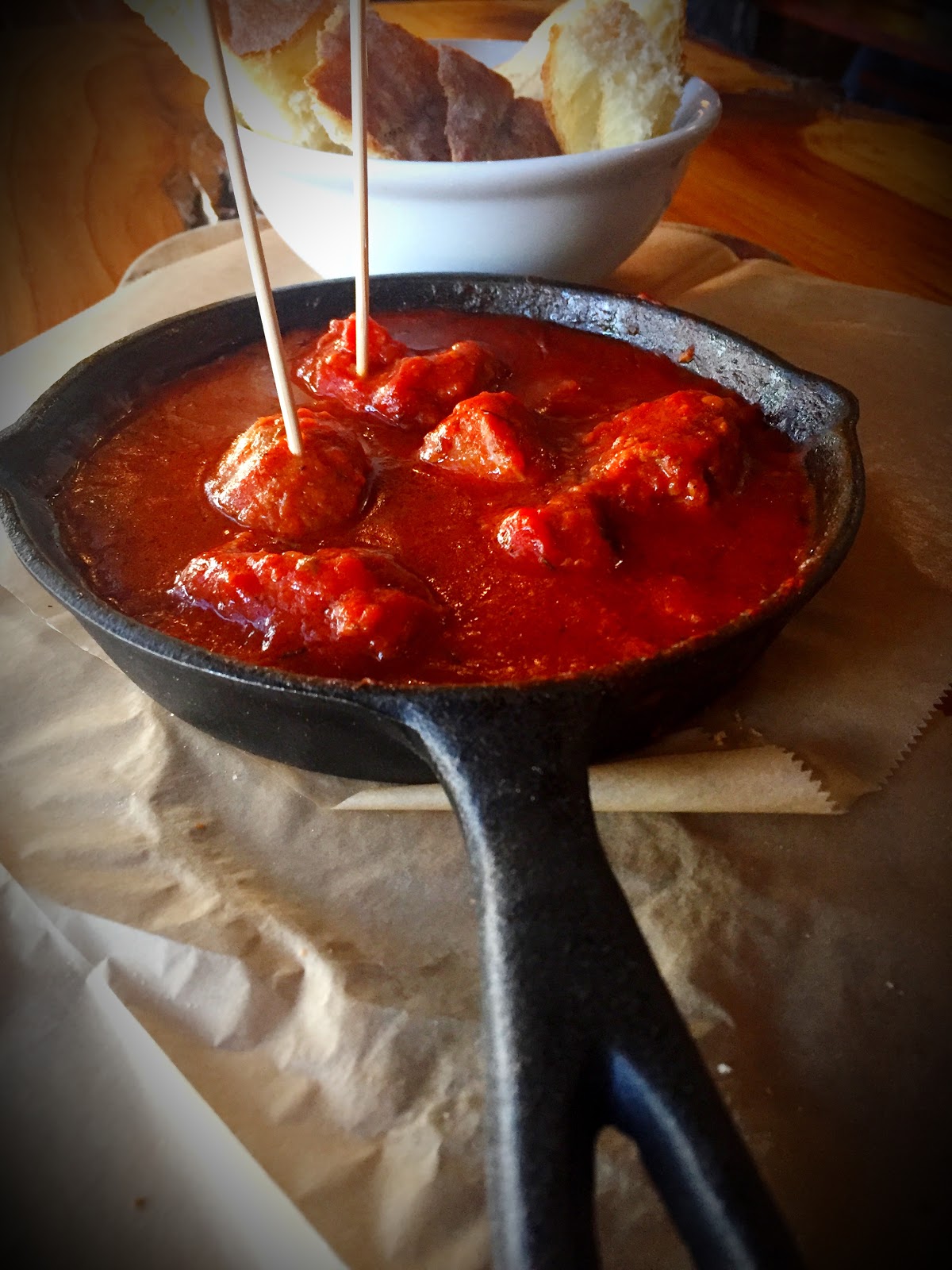 I tried the Sausage Marinara ($11), which turned out to be a family recipe.  Italian pork sausage was swimming in a thick sauce that tasted like it had been simmering on the stove all day.  It was served with crusty Semifreddi's Sweet Batard and I asked for more bread so I could sop up every last drop.  There are plans to add more small plates to the menu (including pasta) and have pop-ups in the space.
The first Underwood was a great neighborhood spot, but with booze and more food, Underwood 2.0 was even better. Check it out and let me know what you think!
308 41st St., Oakland
510-922-1598

Christina is the founder of East Bay Dish and a social media marketing consultant. If you want to attract more customers with social media, click on my picture 🙂

Latest posts by Christina Mitchell (see all)