I went to Miss Ollie's a couple times when they first opened, but that was about four years ago, and I had been wanting to revisit.  So when a friend threw out a few suggestions for dinner, I chose it after about 2.5 seconds of contemplation.
Miss Ollie's is named after Chef Sarah Kirnon's grandmother and it specializes in Caribbean cuisine. On the day I was there, the space was full and strangers were chatting with each other in a way that made it feel more like a friend's house than a restaurant.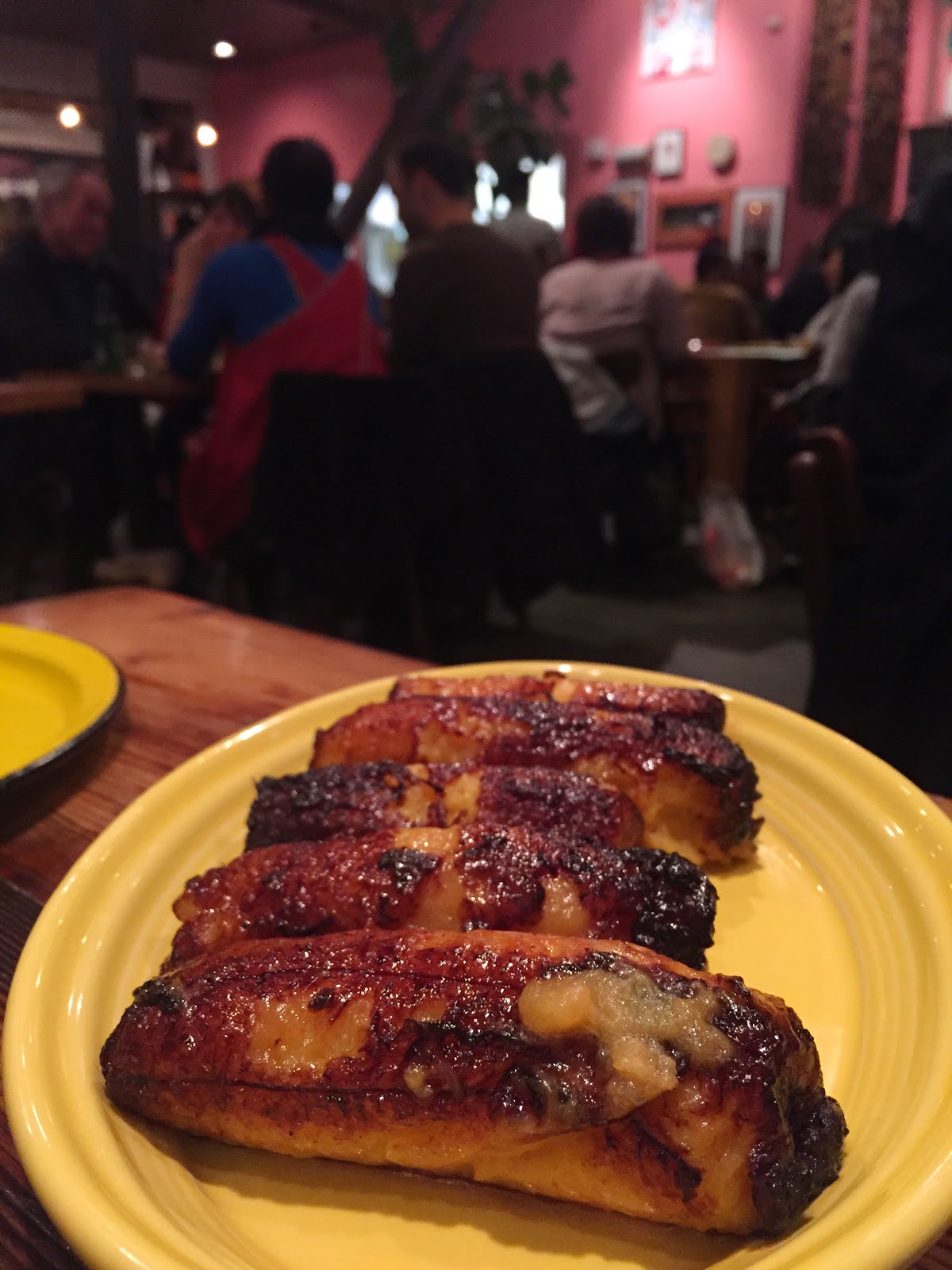 We started with Plantains drizzled in Garlic Oil and I loved the savory-sweet flavor combo and the soft texture.  But he doesn't do mushy foods, so I had the "tough" job of eating all of them myself.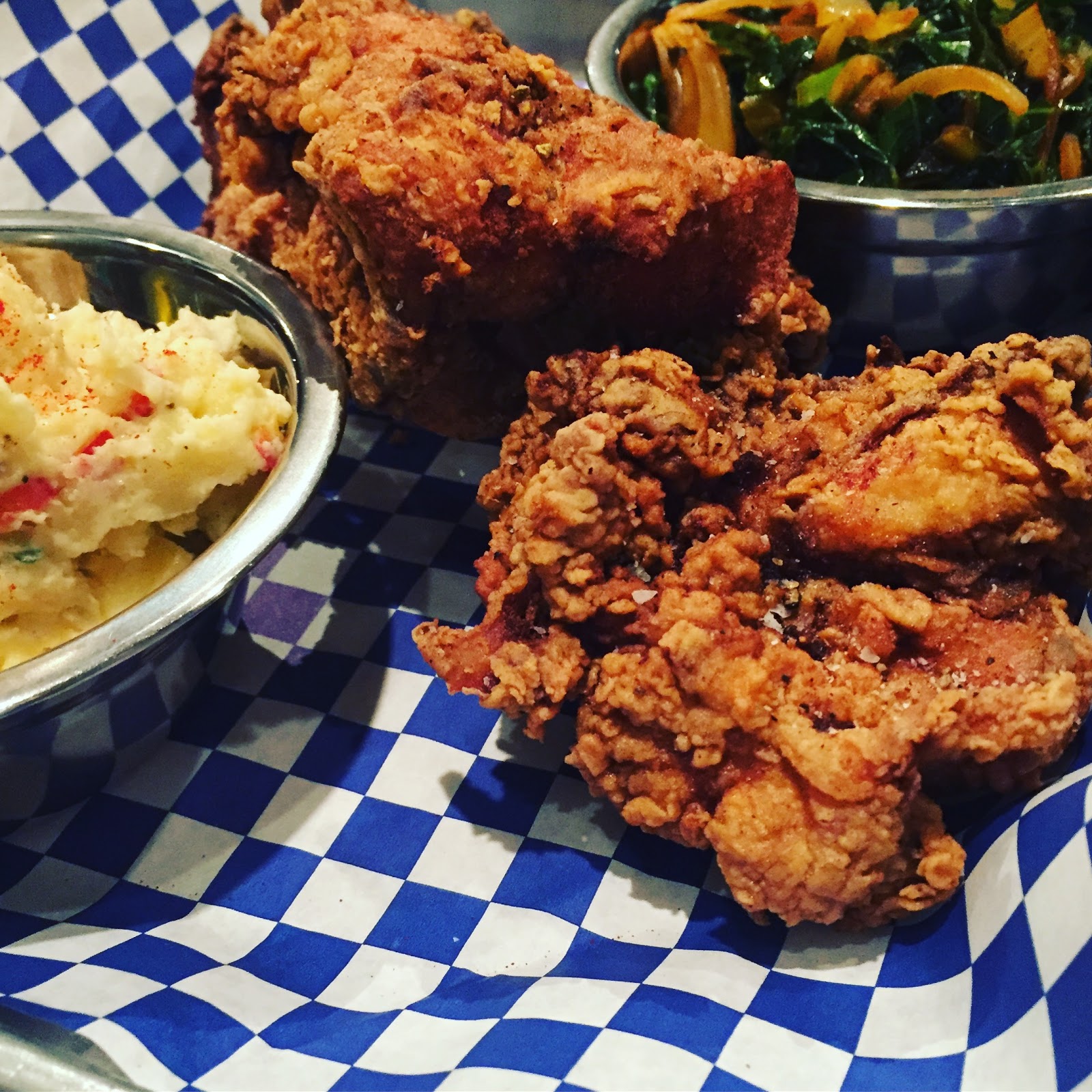 He ordered the Fried Chicken, and must've been really hungry, because he started eating a piece before I snapped this picture.  But I shouldn't be too hard on him because he also let me have a piece of my own and it was flavorful, crunchy and juicy.  And while it wasn't exactly my favorite fried chicken, it was incredibly satisfying.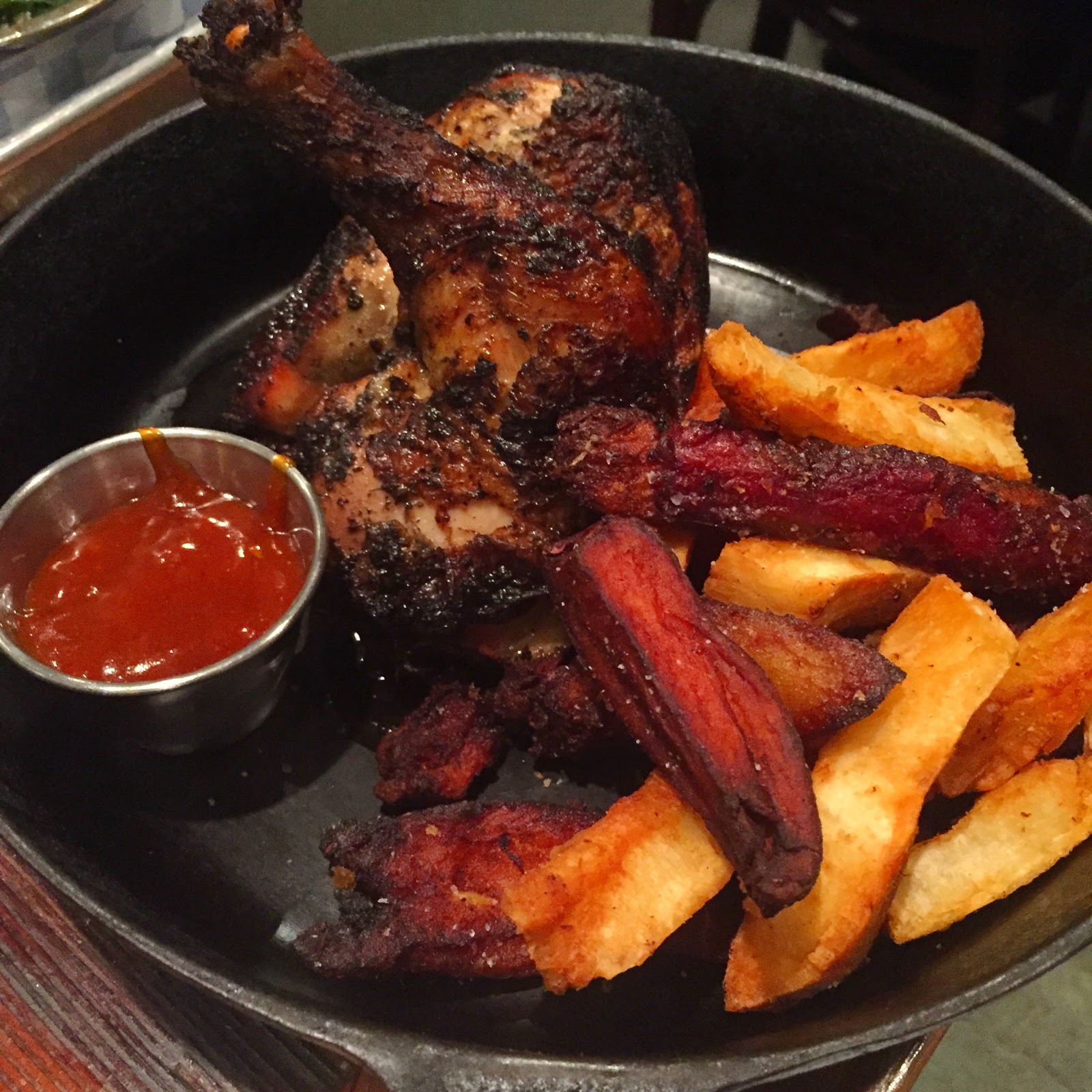 I wanted to try something different and the server recommended the Jerk Hen, so that's what I ordered.  Enrobed in an intense marinade, it was tender, while the fried yucca was both salty and crispy.  And the sweet and sour ketchup was so addictive, I could've brought home a couple bottles.
The food at Miss Ollie's was soulful and it both filled me up and made me smile.  As we left, I found myself thinking about how happy I was to see that it was still going strong.

Christina is the founder of East Bay Dish and a social media marketing consultant. If you want to attract more customers with social media, click on my picture 🙂

Latest posts by Christina Mitchell (see all)