Rosamunde Sausage Grill opened two locations in San Francisco, before moving to Old Oakland in 2013 when I first visited.  Then they added a Temescal spot a couple years later and now they're also in Brooklyn.
I was in Old Oakland with an empty stomach after picking up my Oakland half marathon registration, so I ended up stopping by right before it got crowded.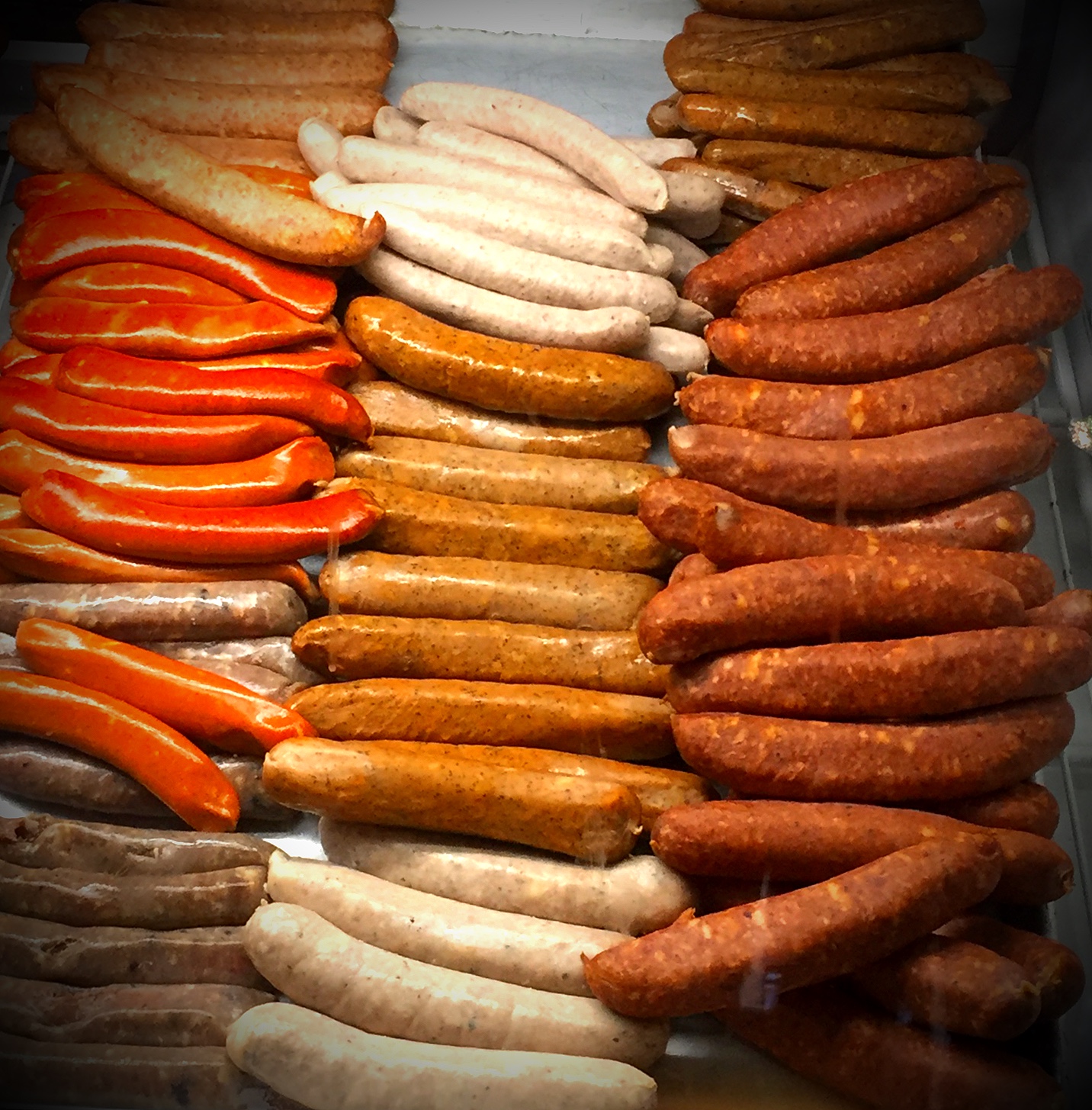 They had over 10 types of sausage on the menu, including Knockwurst, Cheddar Brat, Chicken Habanero, Hot Italian and Merguez, but I didn't know what to order, so I asked the cashier for a suggestion.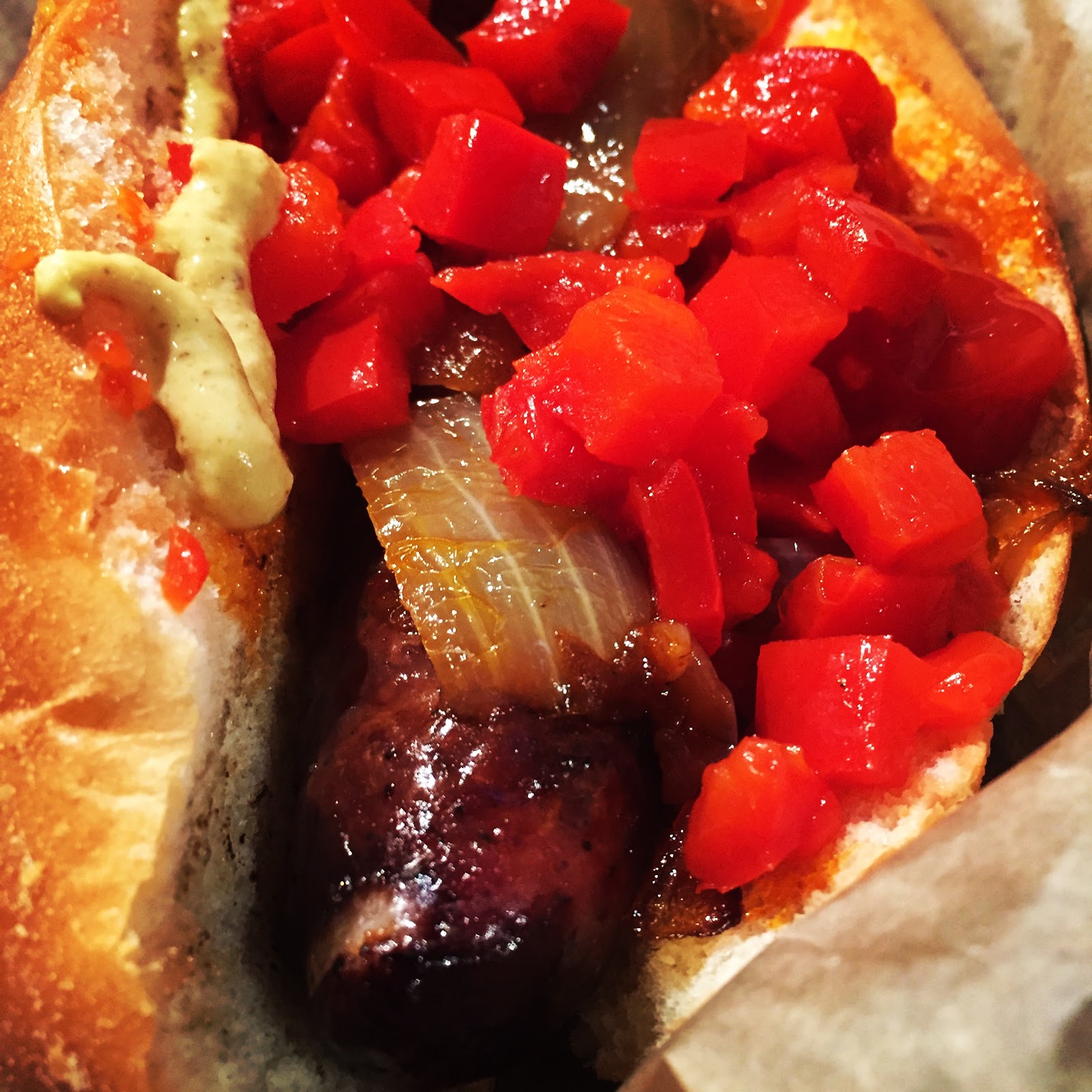 I heard the vegan options were good, but I was in the mood for pork and garlic, so he recommended the Hungarian Sausage ($8).  And I added two toppings – onions and sweet peppers – and plenty of spicy mustard. It was tasty, but not quite as juicy as I was expecting.  Still, I devoured the whole thing and enjoyed every minute.
As I was eating, I noticed that there were over ten beers on tap and I overheard some connoisseurs in line having a serious discussion about what they were going to order.  With sausage, beer and an outdoor patio, Rosamunde would be a nice spot for a group of friends or a casual date.
Have you been recently? Let me know what you think!
911 Washington, Oakland
510-338-3108

Christina is the founder of East Bay Dish and a social media marketing consultant. If you want to attract more customers with social media, click on my picture 🙂

Latest posts by Christina Mitchell (see all)