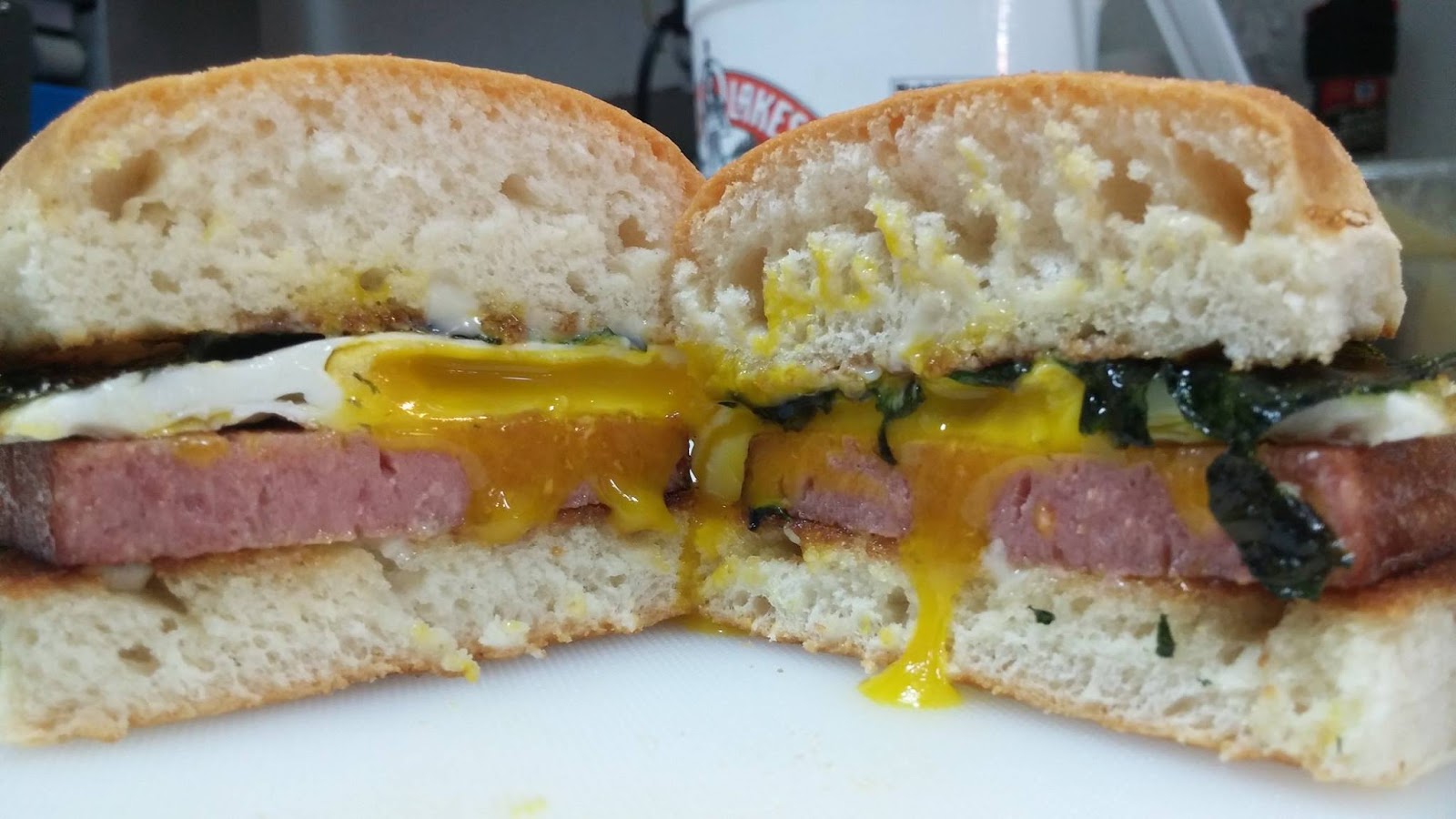 Cracked Sandwich has been popping up in Temescal since last summer, but I just happened to see the menu the other day and it made my mouth water.  Let's go together so we can try everything!
They serve breakfast sandwiches like Turkey Sausage (with maple butter, fried egg, sharp cheddar), Bacon (with avocado, tomato jam, fried egg), Pesto (with mushroom, parmesan, fried egg), Corned Beef (island style w/ onions & miso mayo, grilled tomato, fried egg), Smoked Ham (with fried egg, sharp cheddar, grilled onions, maple butter) and Spam (fried spam & egg, nori,  miso mayo), plus side dishes like hash browns and French Toast Bites.
The plan is to share all the dishes, so make sure you can eat everything on the menu before you sign up. It's $2 to save your seat and try to bring cash so it will be easy to split the bill.  Hope to see you there!
4901 Telegraph Ave, Oakland
510-520-4265
Sunday, 6/11, 10am

Christina is the founder of East Bay Dish and a social media marketing consultant. If you want to attract more customers with social media, click on my picture 🙂

Latest posts by Christina Mitchell (see all)