Teni East Kitchen has been serving Asian-inspired cuisine (Burmese, Thai, Indonesian and more) since they opened last summer.  We had the last East Bay Dishing meetup there a few weeks ago, shared lots of dishes and tried almost everything on the menu.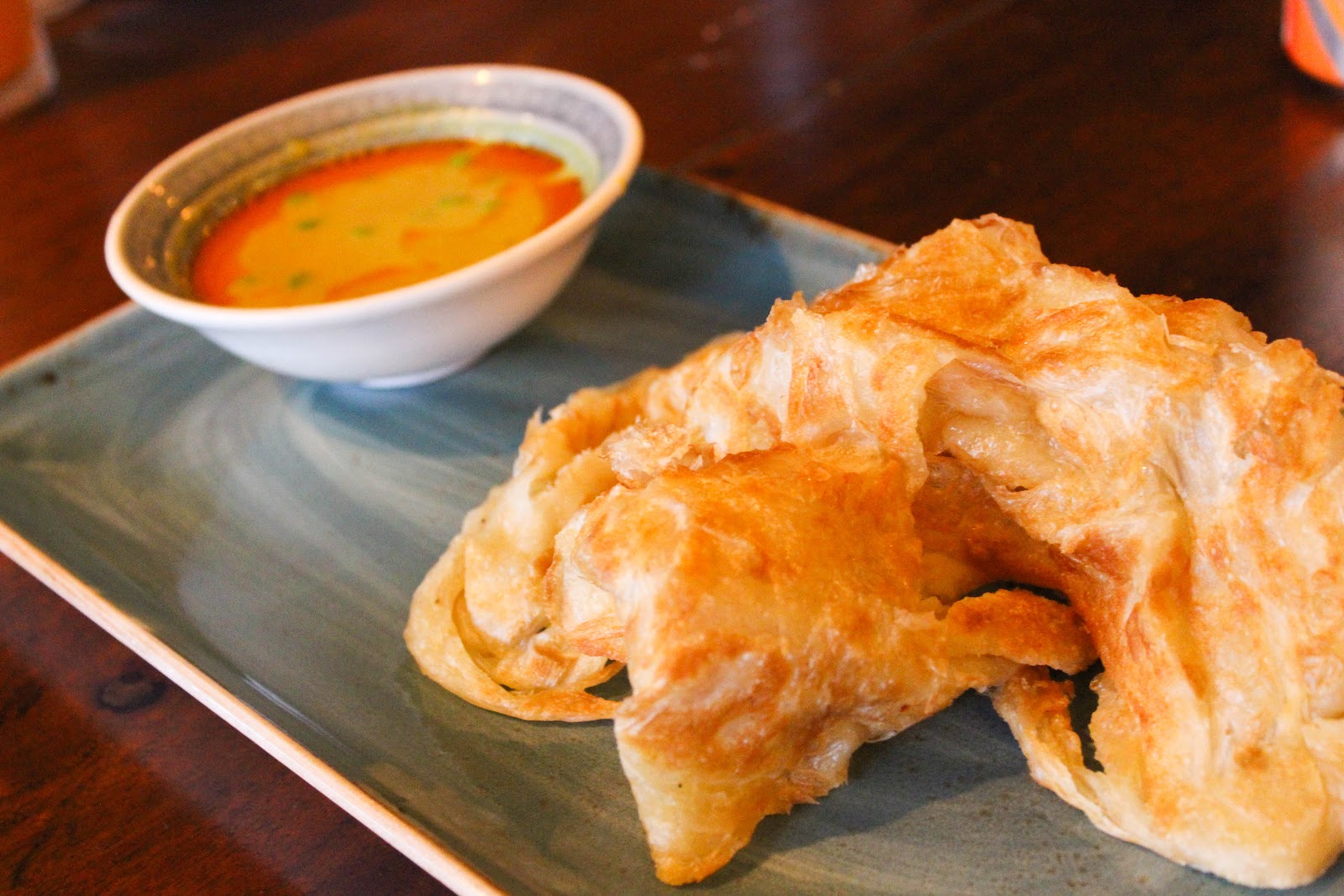 We started with the soft and fluffy Roti ($8), which was served with a creamy curry sauce.  The buttery flatbread was so addictive, I wanted to keep it all to myself.  Luckily everyone else agreed, so we ended up asking for a few more orders to eat with the rest of the meal.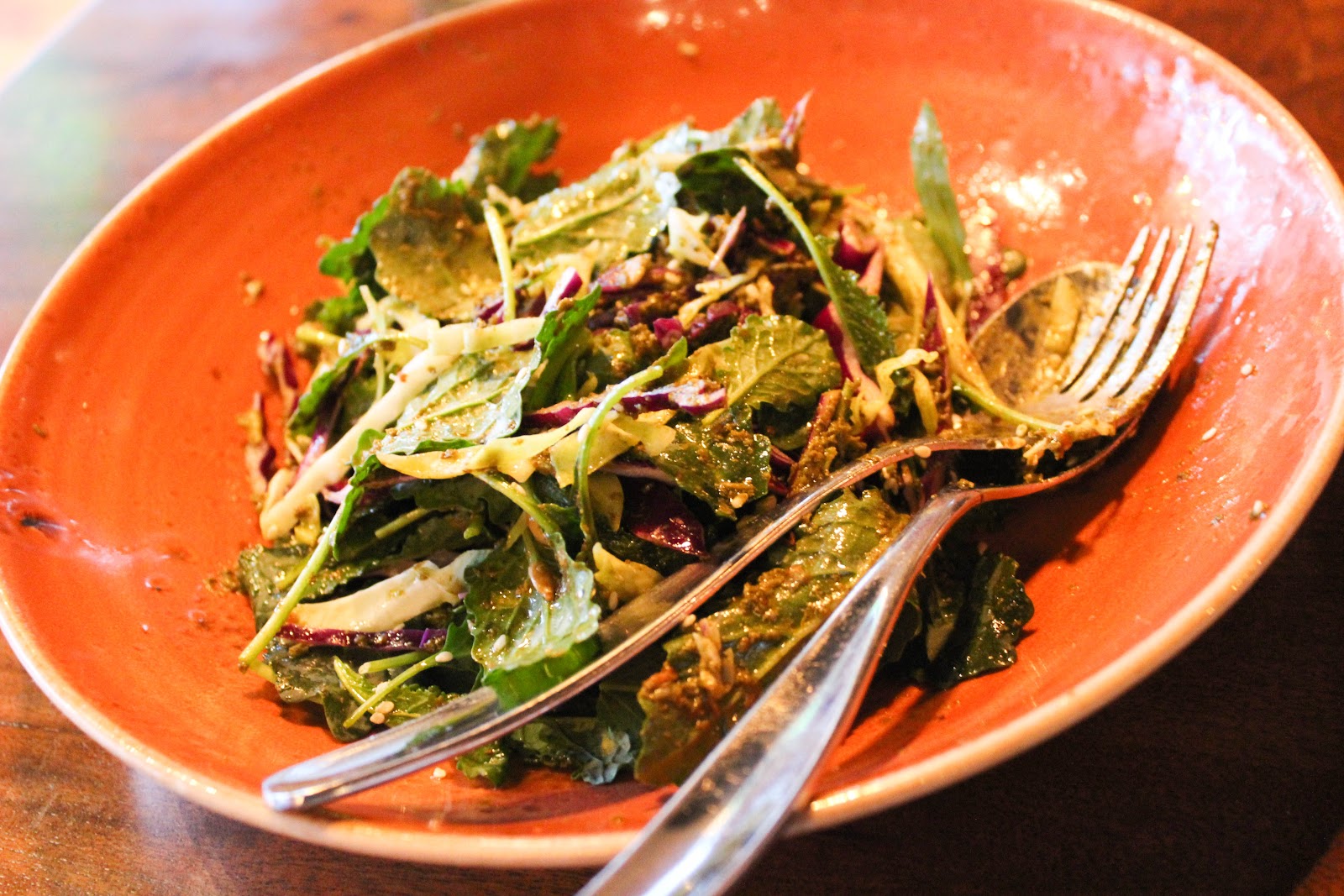 There were two salads on the menu and we decided to try both of them.  The Tea Leaf Salad ($9) was an interesting take on the classic dish.  This version had baby kale, which gave it this hearty foundation, accessorized with crunchy nuts and seeds.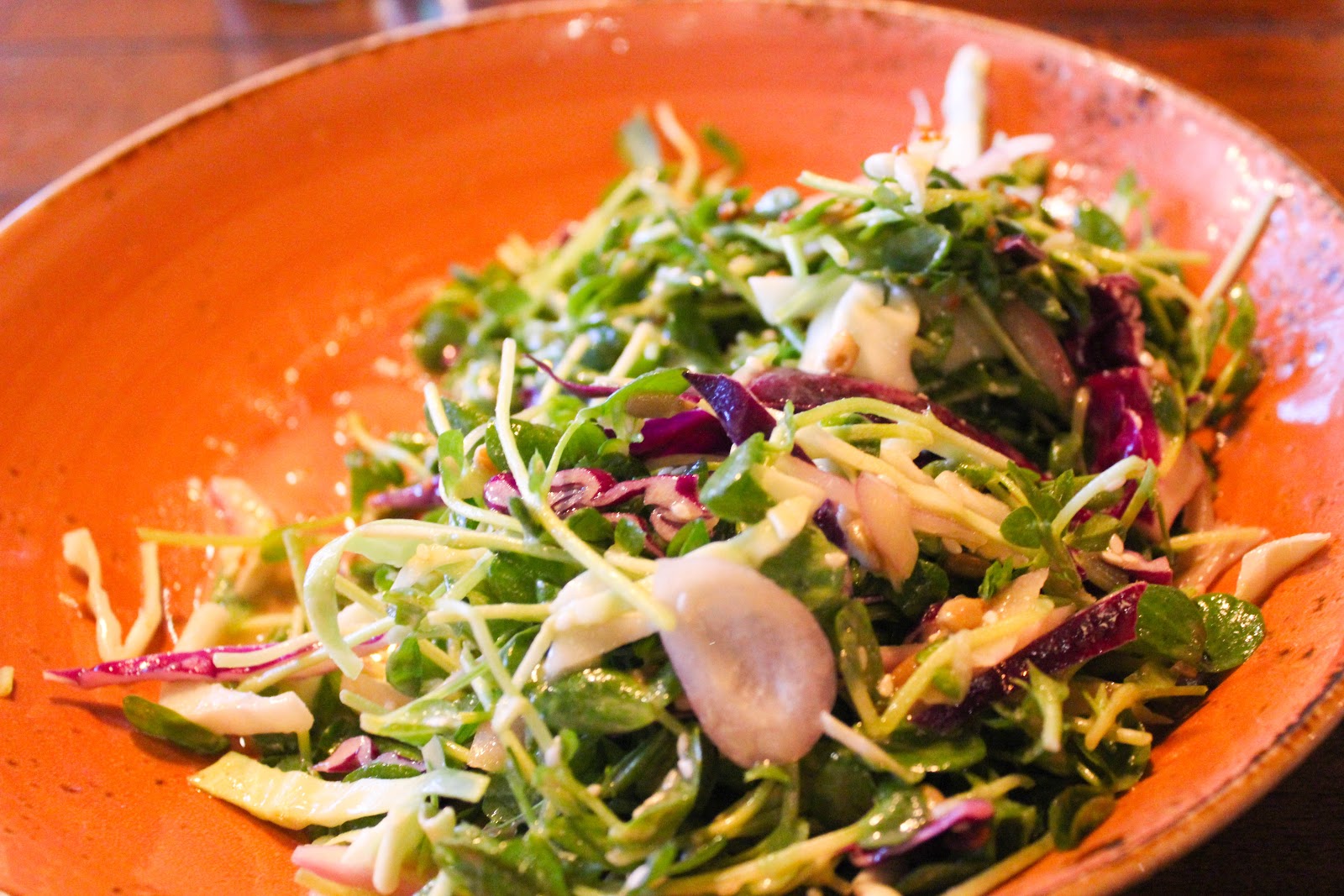 But the Pea Shoot Salad (with peanuts, shallots, chickpeas, garlic, lime & fish sauce, $8) was my favorite because it was crunchy, a little lighter and the flavors were brighter.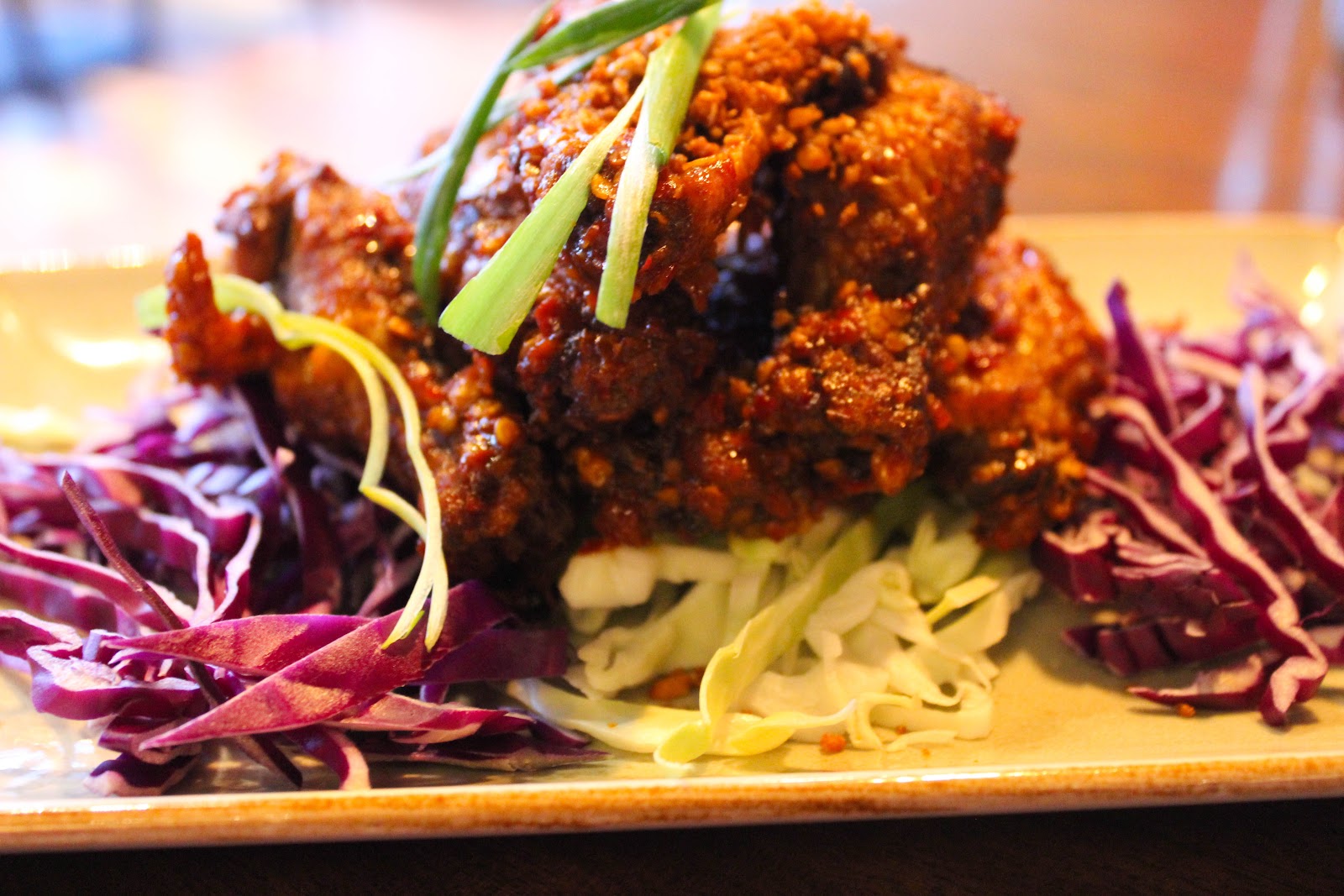 The crispy, spicy Chicken Wings ($10), tossed in sweet & tart balachaung sauce, were messy in the best way possible and had all of us licking our fingertips in glee.
Ok, now let's talk about all the main dishes….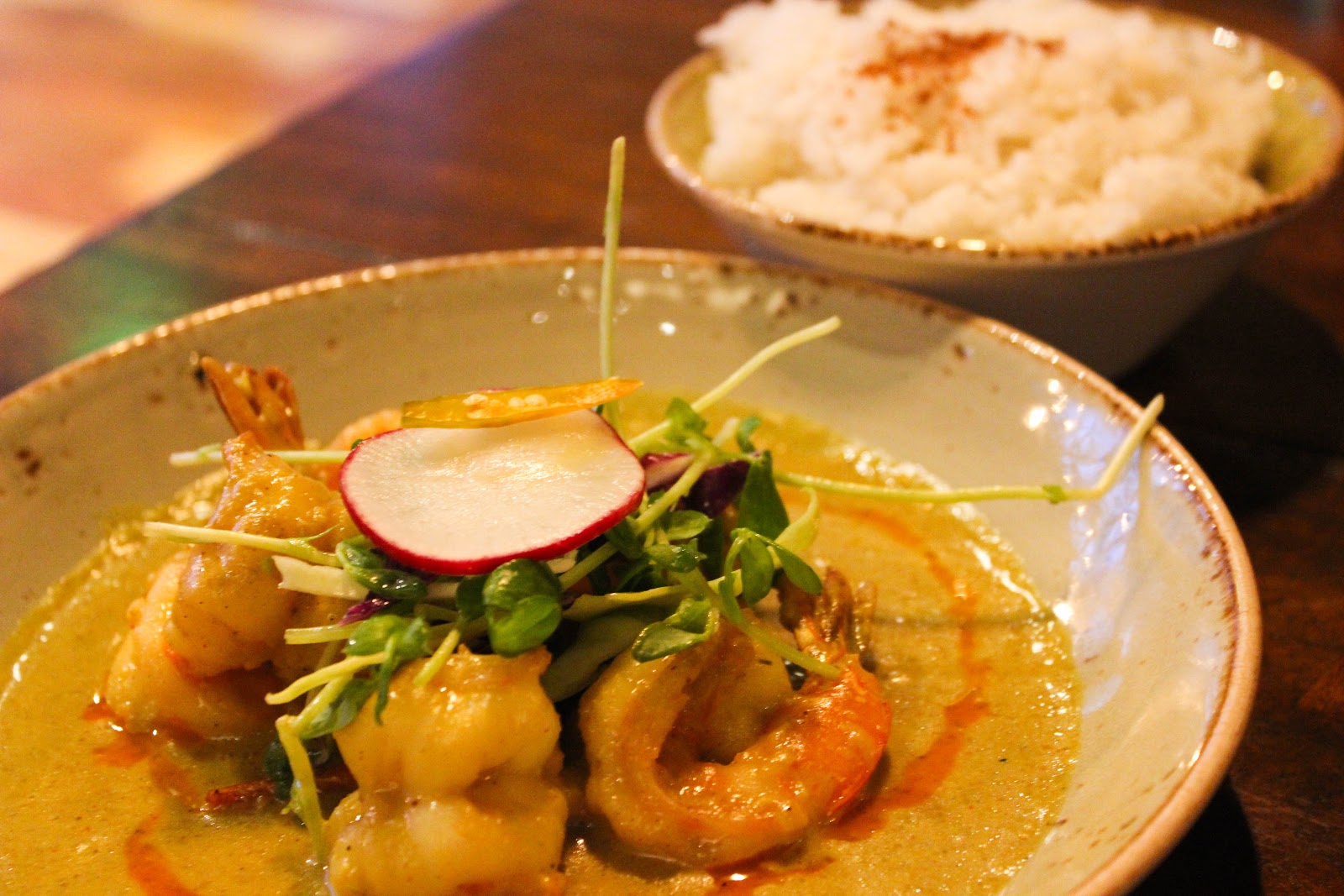 The Coconut Shrimp Curry (light coconut flavor with lime leaves, garlic & spices, $14) was light and creamy and the shrimp were plump and juicy.  In my experience, Coconut Rice ($3) is always a good idea and this version added another layer of coconutty flavor.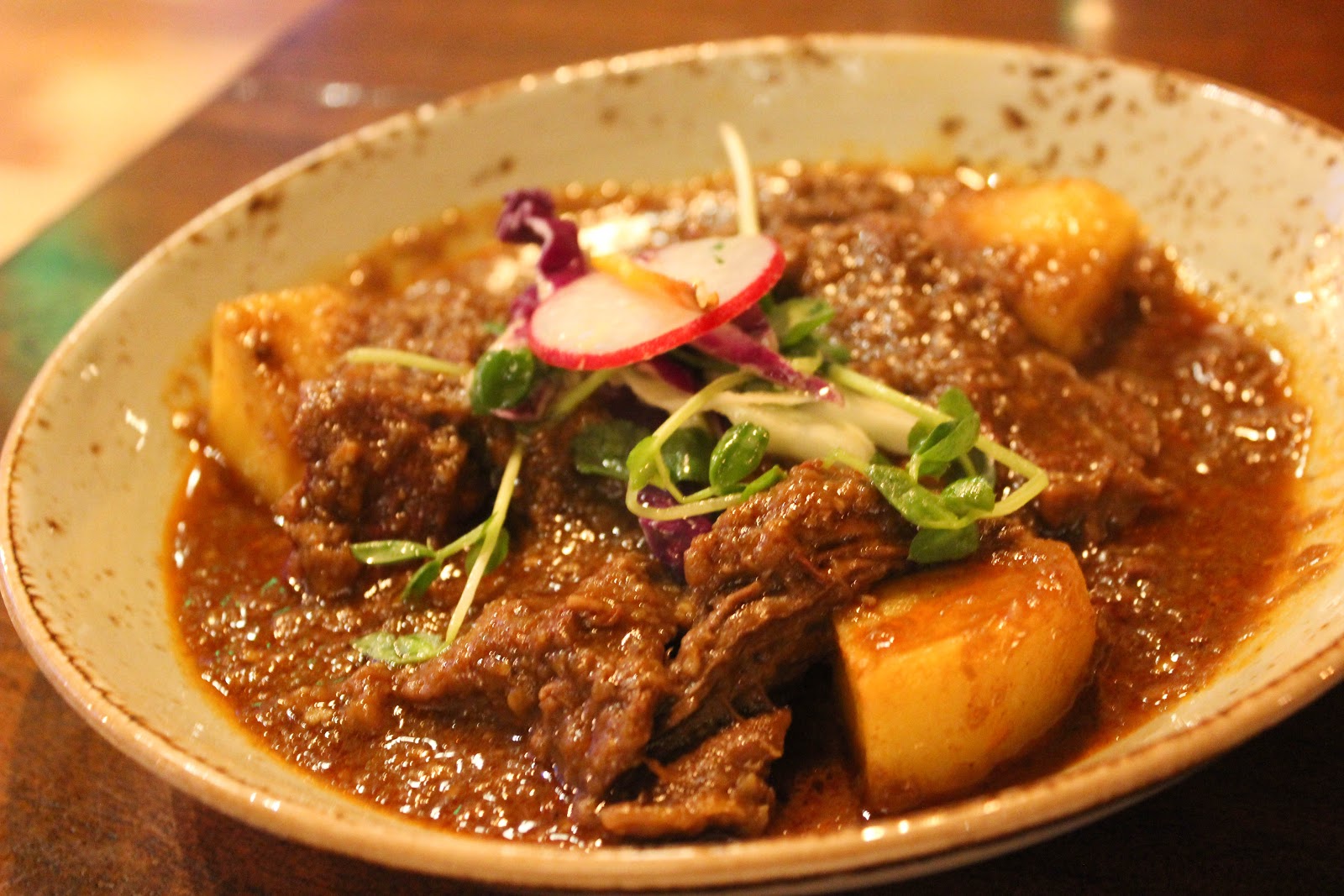 While the Beef Curry (served with potatoes, $14) was tender and classic, the Lamb Curry (with yogurt, peas & radish, $14) was also tender, but a lot more intriguing with flavors we couldn't quite identify.  I don't eat a lot of lamb but this version was comforting, fascinating and not gamey at all.  Let's just say I'll be eating more lamb from now on…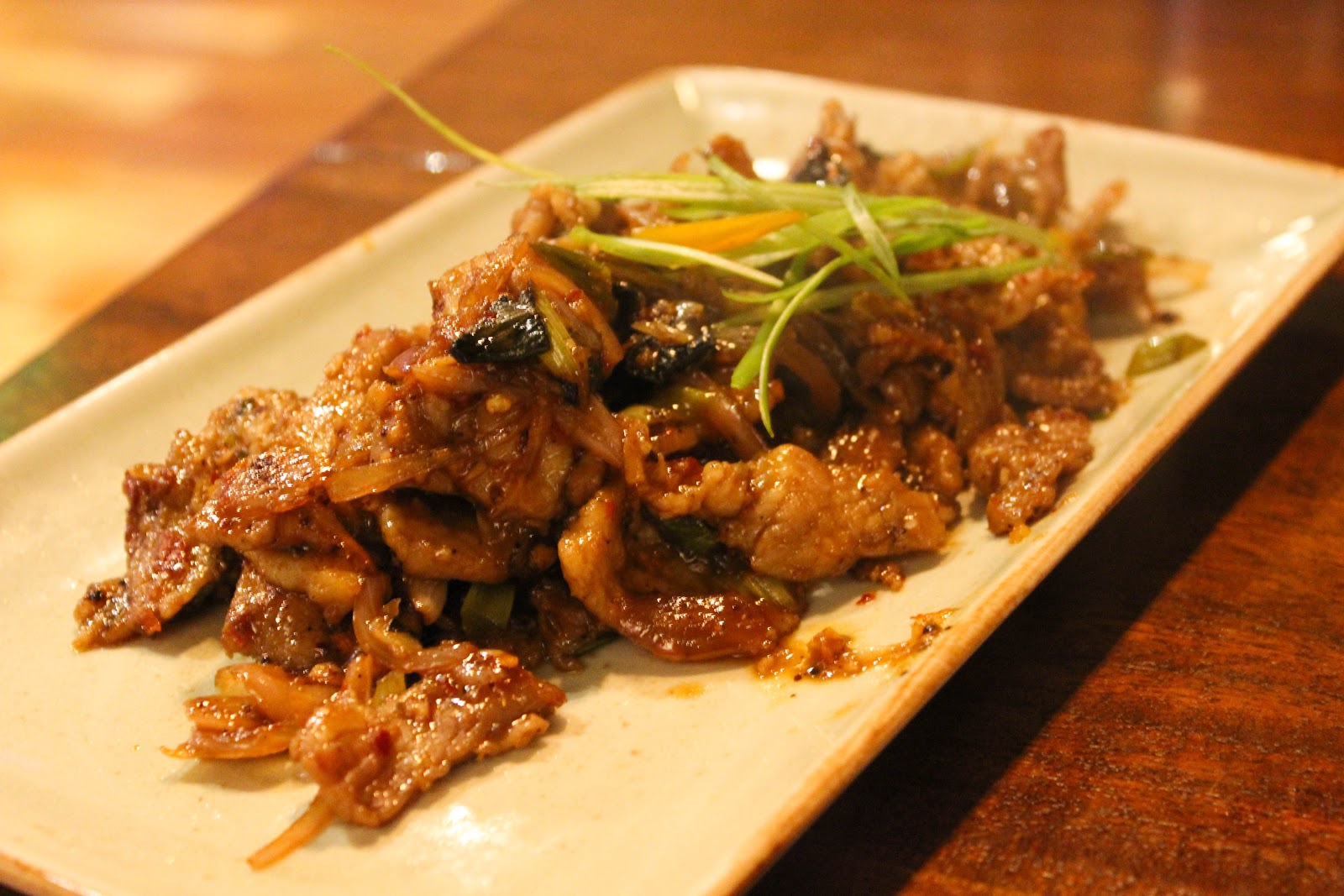 But my favorite dish of the night was the Cumin Pork Belly (wok tossed with fresh basil, shallots & spices, $13), which wasn't fatty like pork belly can be sometimes.  This one was meaty, slightly sweet from the shallots and bright from a splash of lime juice.  I had to hold myself back from devouring every last morsel.
The food at Teni East was fresh and flavorful and it was fun to try so many dishes as a group. This dinner definitely surpassed my expectations.
If you want to join us at the next meetup, be sure to check back because we're going to announce the next restaurant soon (hopefully next week).  In the meantime, you should try the food at Teni East Kitchen and let me know what you think!
4015 Broadway, Oakland
510-597-1860

Christina is the founder of East Bay Dish and a social media marketing consultant. If you want to attract more customers with social media, click on my picture 🙂

Latest posts by Christina Mitchell (see all)