I've traveled to a few countries in the Caribbean and even studied abroad in the Dominican Republic.  My host mother was an amazing cook and made lunch every day, so I really miss the food sometimes.  This wouldn't be a big deal if I lived in New York, but it's a lot harder to find Caribbean food in Oakland.  Even though I've already written about a few restaurants in the area, I'm always on the lookout for more, and just found another traditional Caribbean dish at Cholita Linda.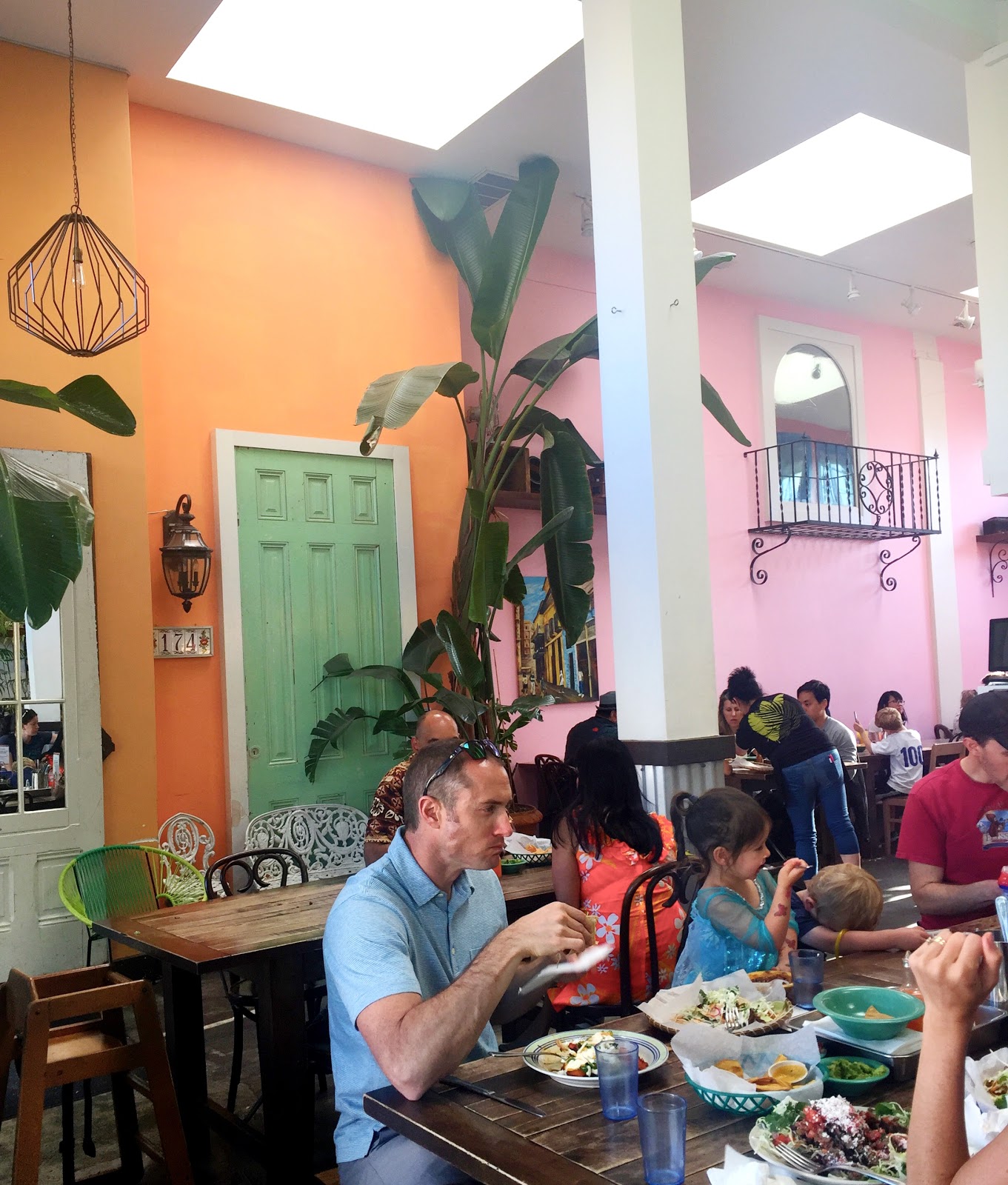 You could only find Cholita Linda at farmers markets before 2014, when they opened a restaurant.  It's in Temescal, but with all the colors and balconies, it feels like Old San Juan, Puerto Rico.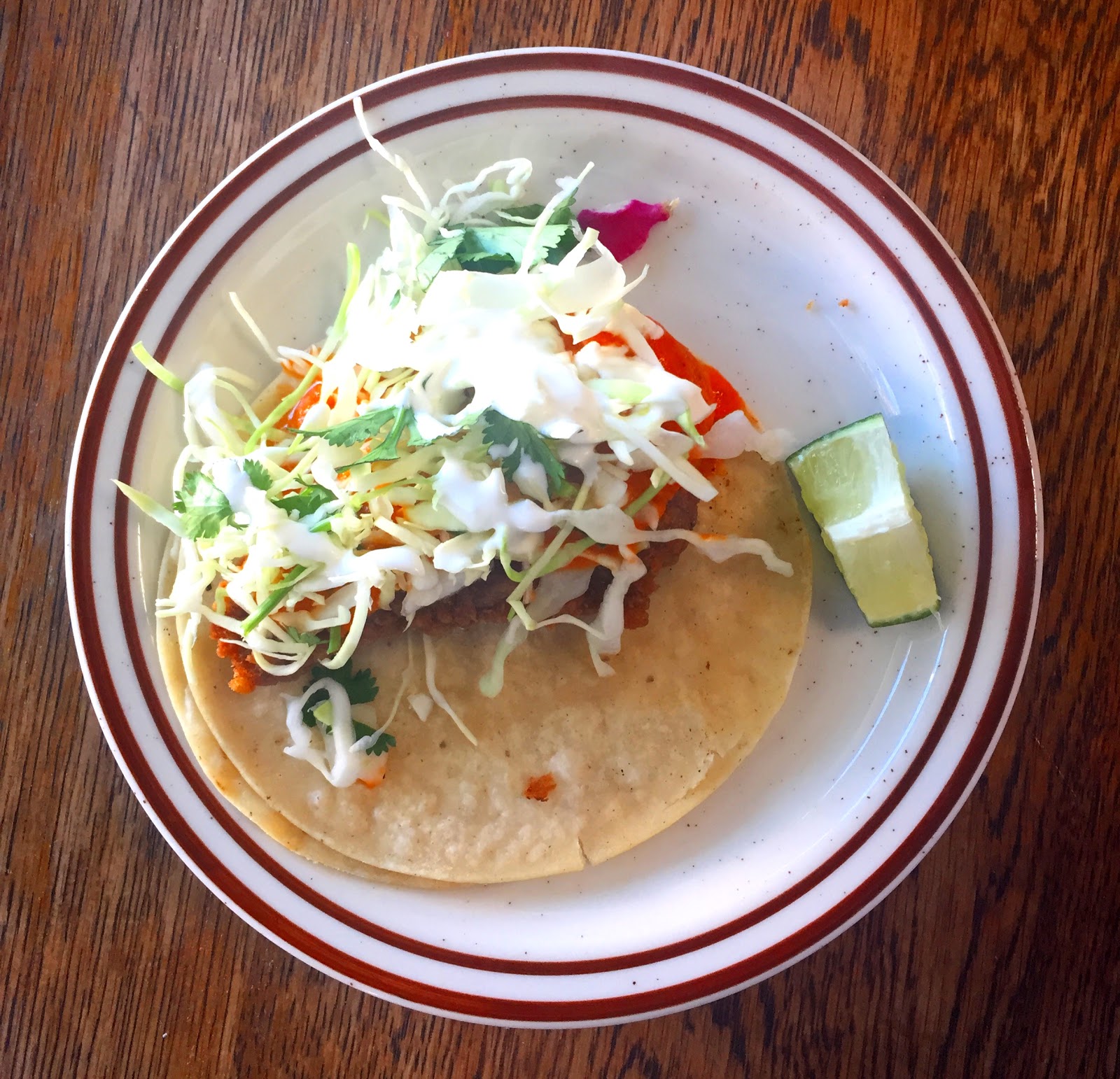 I have some amazing memories of Cholita Linda's Baja Fish Tacos (crispy fried fish, salsa roja, $3.50), so I had to order one more when I stopped by the other day.  The fish was crispy on the outside, tender inside, and served with a drizzle of baja crema and a handful of cabbage slaw.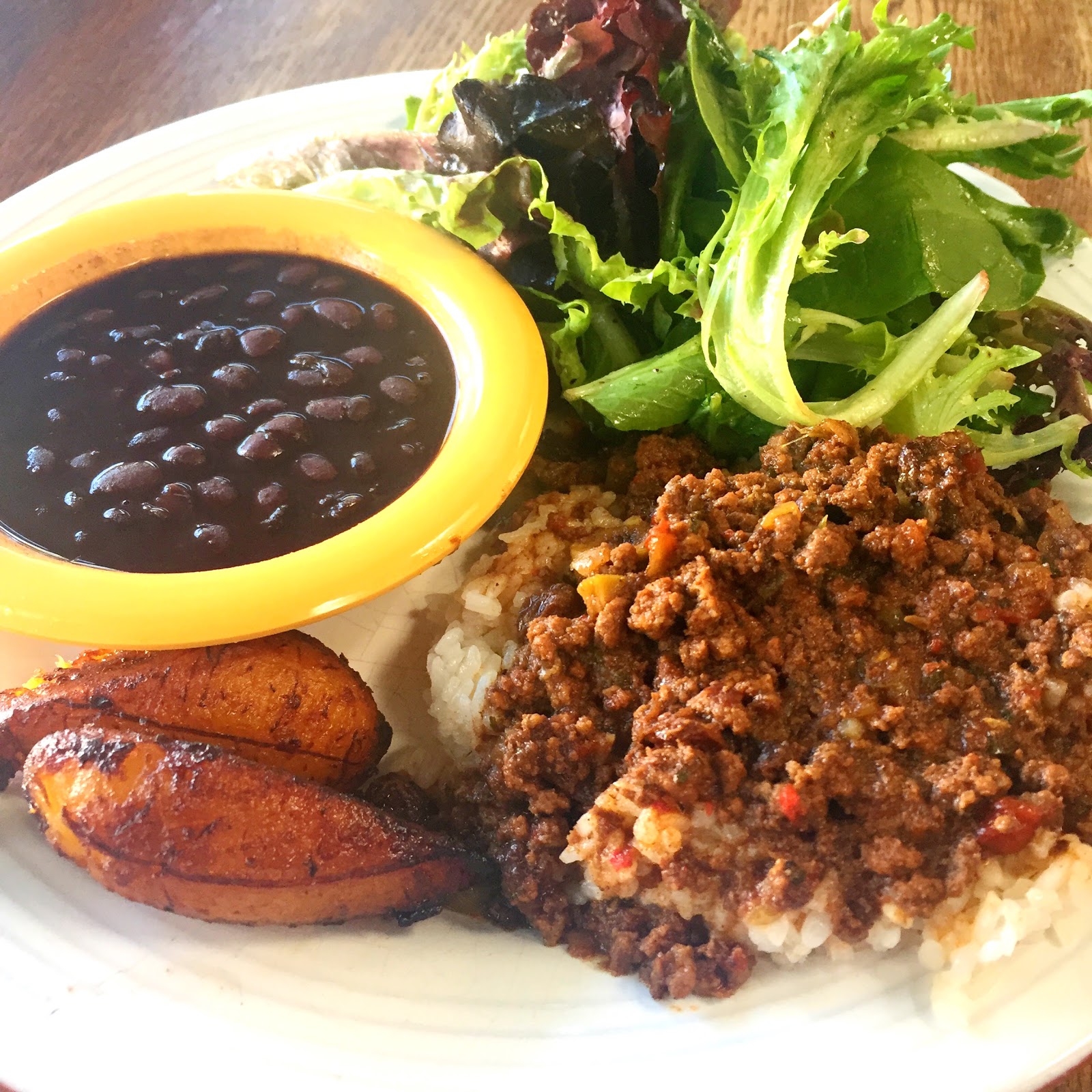 I also decided to order the Picadillo (seasoned Niman Ranch ground chuck w/ peppers, tomatoes, onions, Spanish olives and raisins w/ rice, black beans, plantains and organic salad, $10.95).  Cholita Linda's version tasted just like my Dominican host mom's – tender, savory, slightly sweet and tangy.  And the plantains were perfectly sourced and fried, but while the black beans were creamy, they weren't quite as fragrant.  All in all, the meal was hearty but not too heavy and incredibly comforting.
With food this good, I was happy to hear that they're expanding, and according to Berkeleyside, they just started construction on their new location in Alameda!
Have you been to Cholita Linda before?  What do you order?
4923 Telegraph Ave, Oakland

Christina is the founder of East Bay Dish and a social media marketing consultant. If you want to attract more customers with social media, click on my picture 🙂

Latest posts by Christina Mitchell (see all)