I found some sweet relief from the recent heat wave at Nieves Cinco de Mayo and wanted to tell you about my experience so you'll be ready for the next one.
Luis Abundis makes all of the ice cream by hand and there were lots of tasty and unique flavors, but he took it to the next level with his desserts.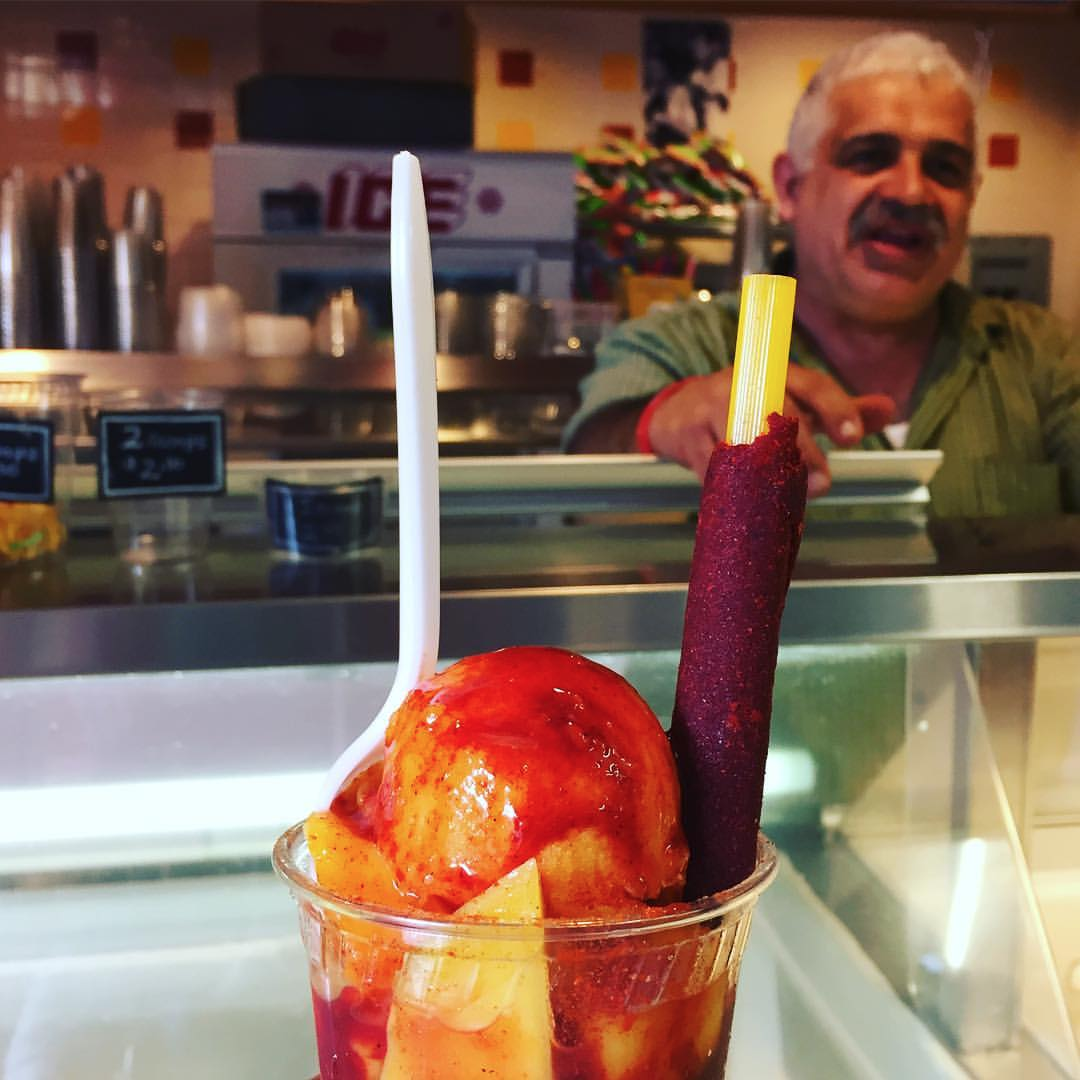 My first Mangonada experience was life-changing.  Part sundae, part slushy, it had mango sorbet, mango shaved ice, diced mango, chamoy, chile and tamarindo.  It was the perfect mixture of sweet-sour-spicy and basically the BEST INVENTION EVERRRR.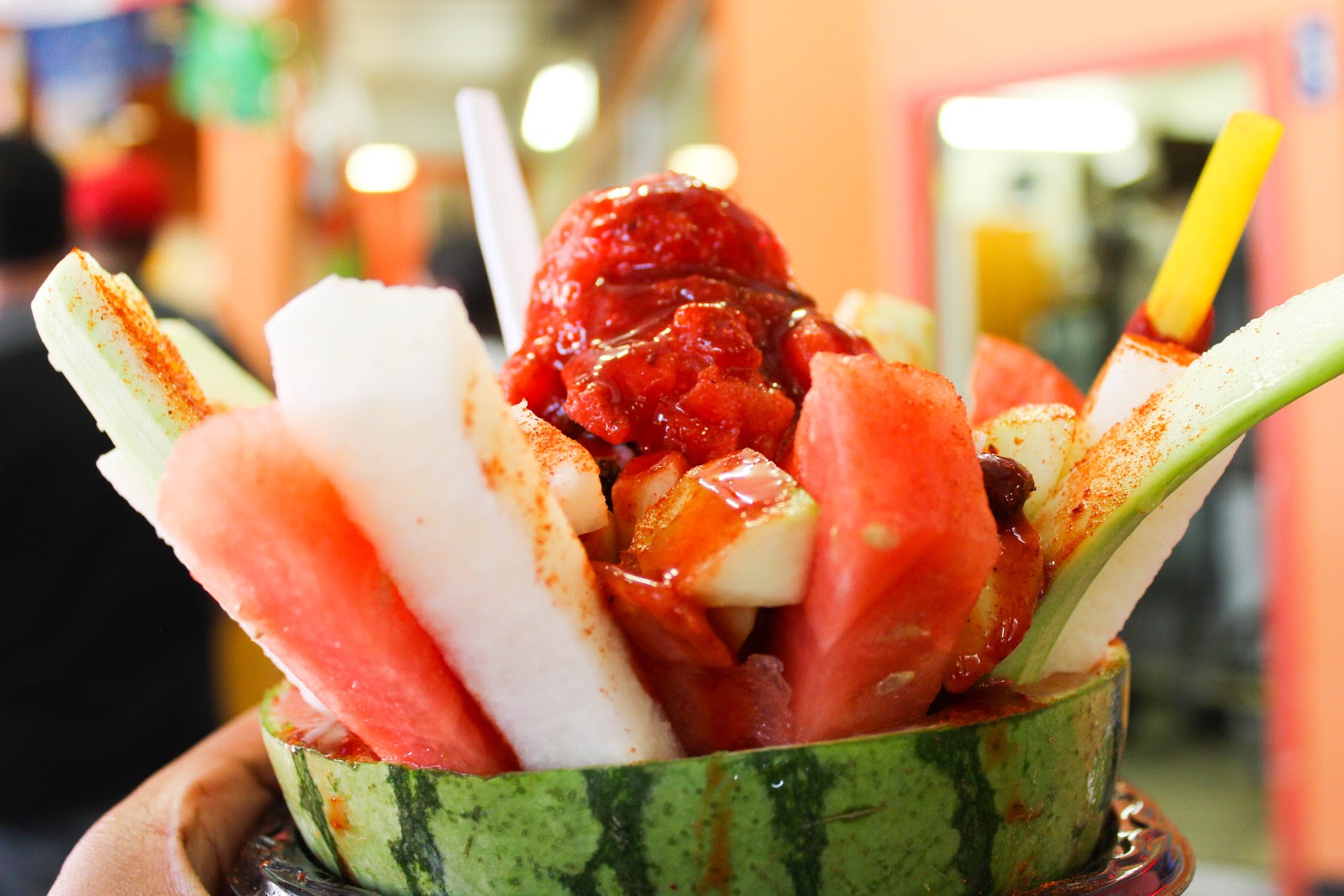 The Sandi-Loca was a mini watermelon stuffed with jicama, cucumber and watermelon and topped with watermelon sorbet, chile and chamoy.  I asked for no peanuts, but it normally comes with a some sprinkled on top.  Even with my ability to always find room for dessert, I couldn't finish it all, so I recommend ordering this an empty stomach or sharing with a friend. The Sandi-Loca was the perfect balance of sweet, sour, and spicy, but it also seemed kind of healthy with all the fresh produce.  It actually reminded me of my usual order at the fruit cart, so if desserts make you guilty, consider this a fruit salad with some tasty garnishes on top!
Nieves Cinco de Mayo is a gem. The next time it gets unbearably hot, this is where you'll find me.
Have you ever been to Nieves Cinco de Mayo?  What do you order?
3340 E 12th St Suite #2, Oakland

Christina is the founder of East Bay Dish and a social media marketing consultant. If you want to attract more customers with social media, click on my picture 🙂

Latest posts by Christina Mitchell (see all)