There are so many different types of burgers and it's a never ending quest to taste them all.  To help guide you in the right direction, I partnered with Visit Oakland to explain Where to Get a Burger in Oakland.  They created a pretty extensive list and I contributed four of my favorite burgers in Oakland: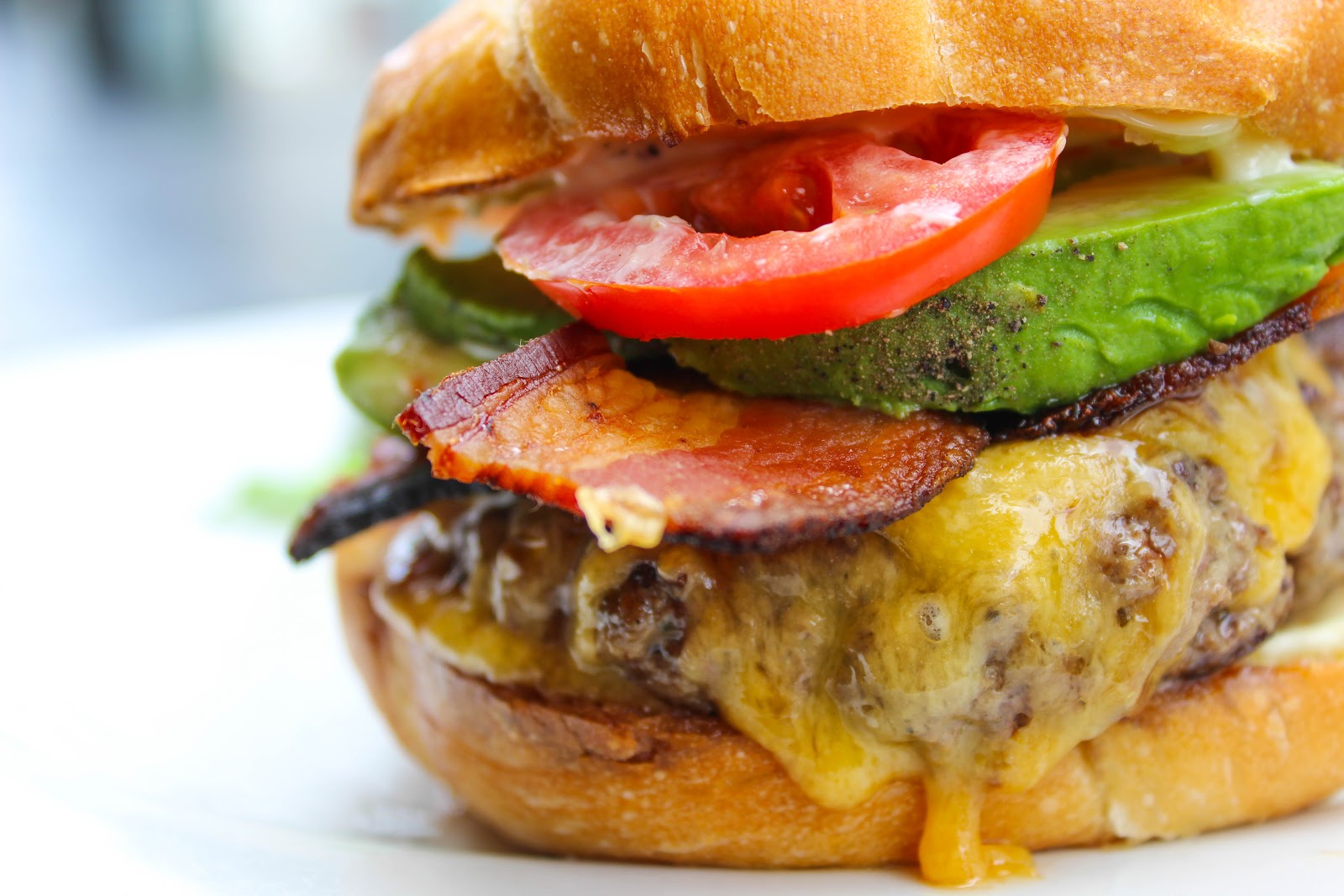 In West African parlance, a chop bar is a roadside restaurant and community gathering place and that's exactly how I would describe Oakland's Chop Bar. Their burgers are made with Preferred Meats ground chuck, bacon, avocado, tomato and aioli on a sturdy Acme kaiser roll and I always add cheddar.  The ripe avocado is seasoned with fresh, ground pepper and adds an extra layer of creamy freshness.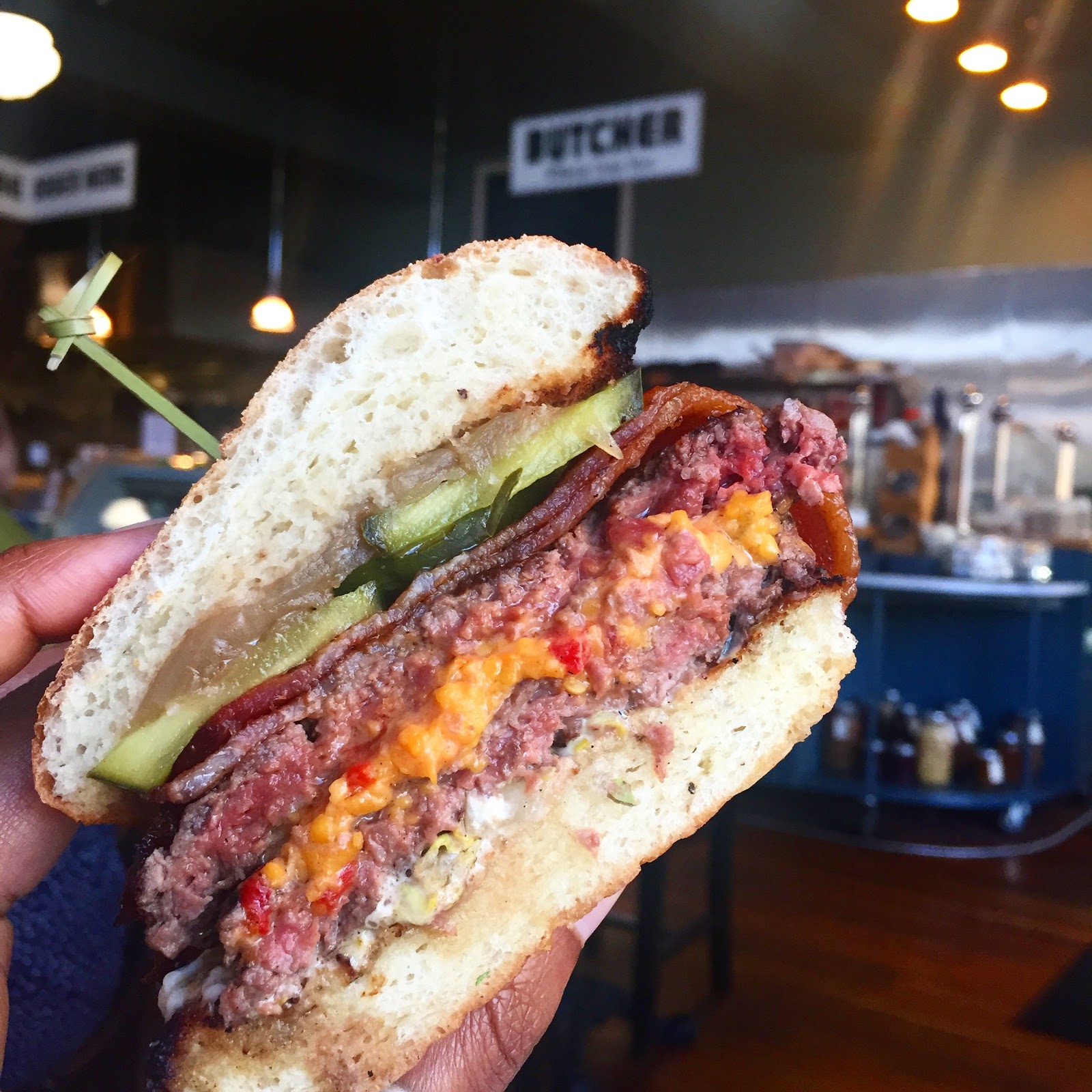 Clove & Hoof is a restaurant and a butcher shop, so they are experts in all things meat. The C & H Burger has two 4-ounce beef patties, caramelized onion jam, pimento cheese, chopped romaine, b&b pickles and pickle mayo on a potato pepper bun.  I added bacon after realizing it's made in house and the burger turned out to be incredibly cheesy with big, bold flavors.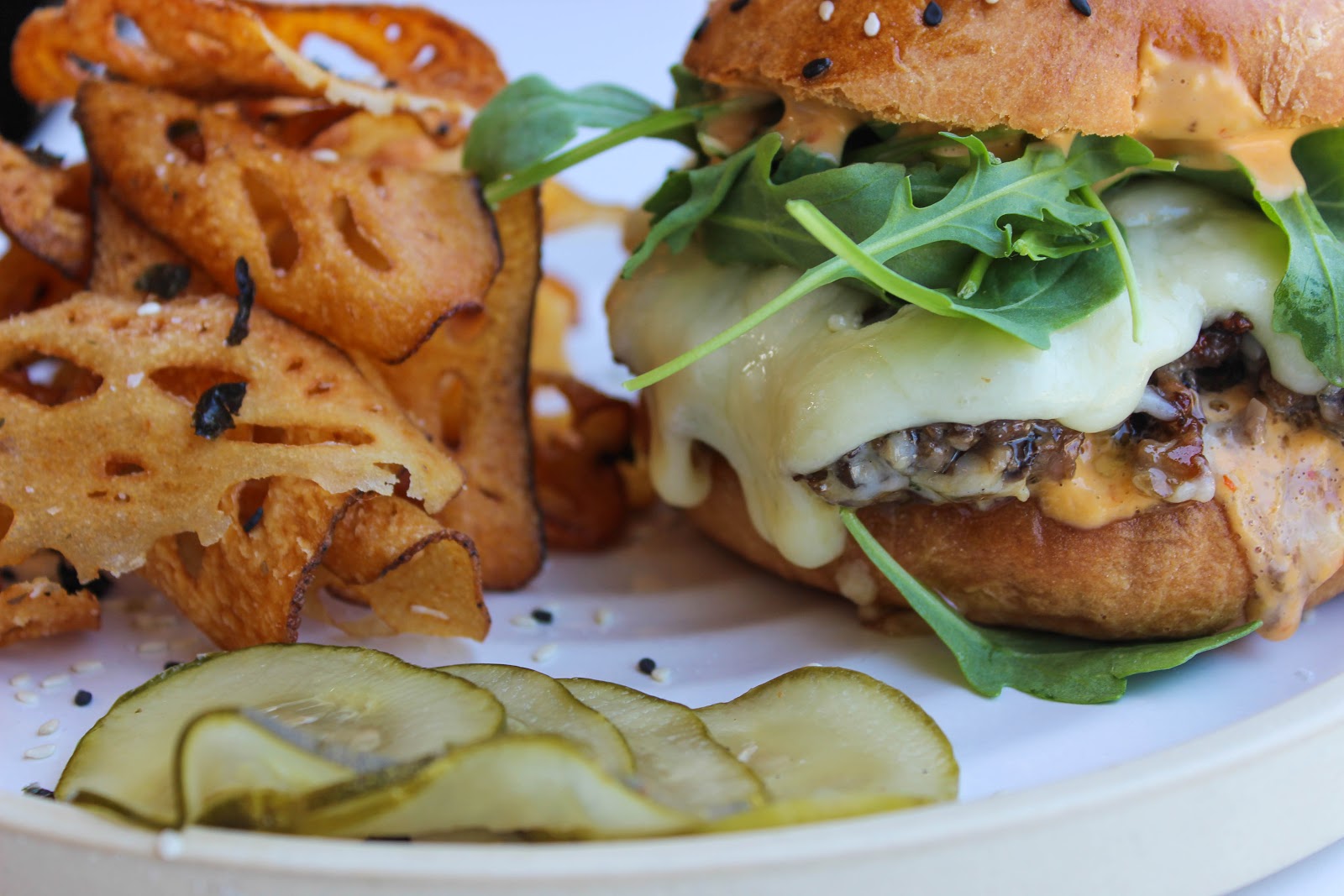 Drip Line has a Singaporean-influenced burger and is the only Oakland restaurant to enter the James Beard Foundation's Blended Burger Project, a nationwide challenge to make a burger with ground meat and finely chopped mushrooms.  Drip Line's Blended Burger is 60% grass-fed chuck, 40% roasted Shiitake, sambal aioli, arugula, cheddar, gruyere, and served with pickles and lotus chips.  The brioche bun is soft and slightly sweet because it's made in house with wild yeast and koji.  My first Blended Burger experience was life-changing because every bite was familiar, but also new and exciting at the same time!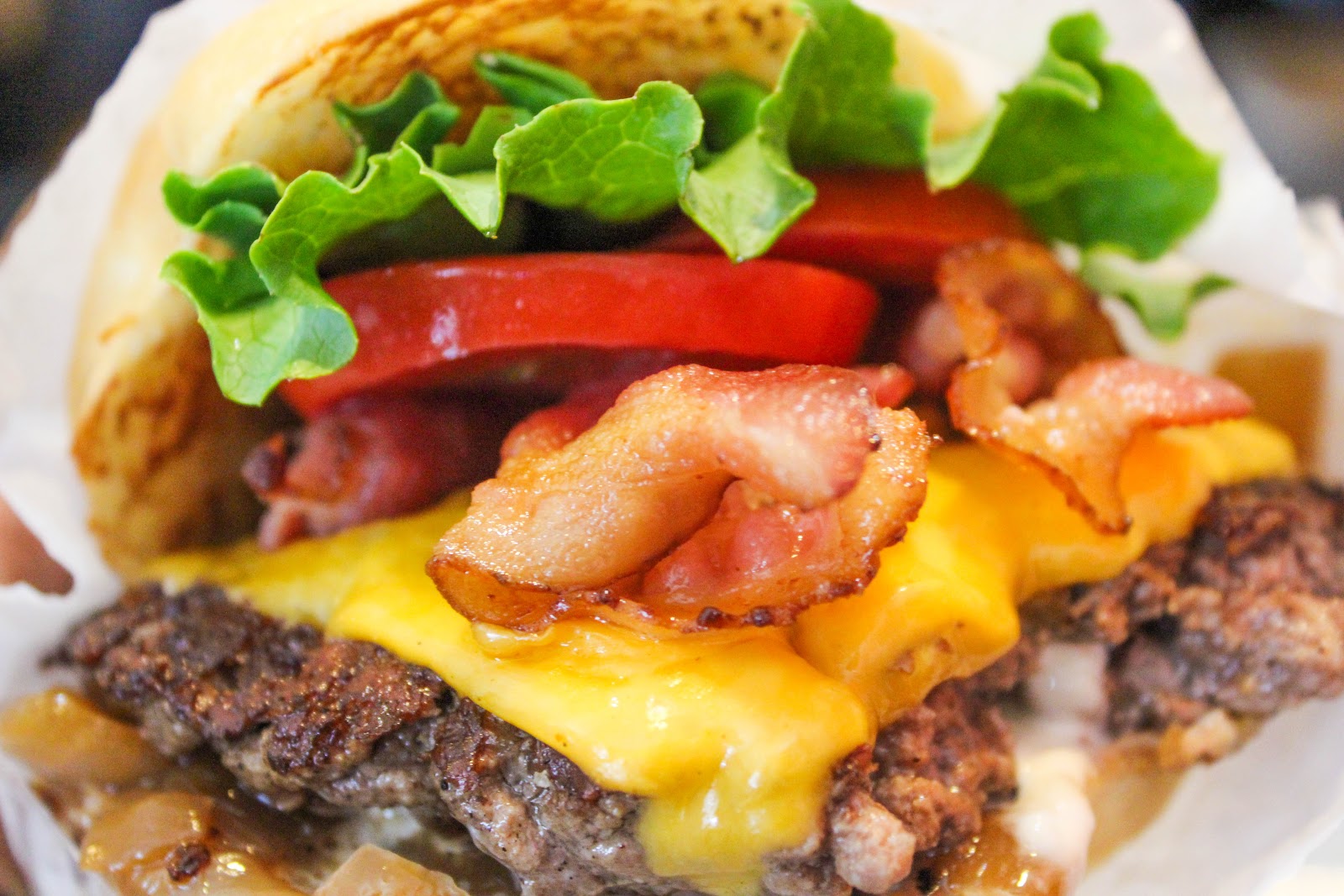 TrueBurger specializes in classic burgers, made with all natural, pasture-raised beef that's ground daily. The burger is smashed and seared on a flat top griddle, so it has an amazing caramelized crust.  It's served on a soft egg bun with lettuce, tomato and garlic mayo and I always add bacon, cheese and grilled onions. It's so comforting that I order one whenever I'm having a bad day – along with a Vanilla Milkshake with Caramel and Toasted Marshmallows.
Be sure to take a look at the other burgers on Visit Oakland's list and tell me about your favorite burgers in Oakland!

Christina is the founder of East Bay Dish and a social media marketing consultant. If you want to attract more customers with social media, click on my picture 🙂

Latest posts by Christina Mitchell (see all)