Cracked Sandwich is a pop-up breakfast sandwich joint that takes over Blackwater Station Bar on weekend mornings. We headed to Temescal to try it out a few weeks ago as an East Bay Dishing meetup so that we could sample a bunch of the breakfast sandwiches all at once.
The menu was pretty straightforward with a series of breakfast sandwiches ($7) that each had a few carefully chosen ingredients and a soft fried egg on pandesal roll, a slightly sweet, dense Filipino bread. You could also skip the roll and make a custom platter from the different sandwich components.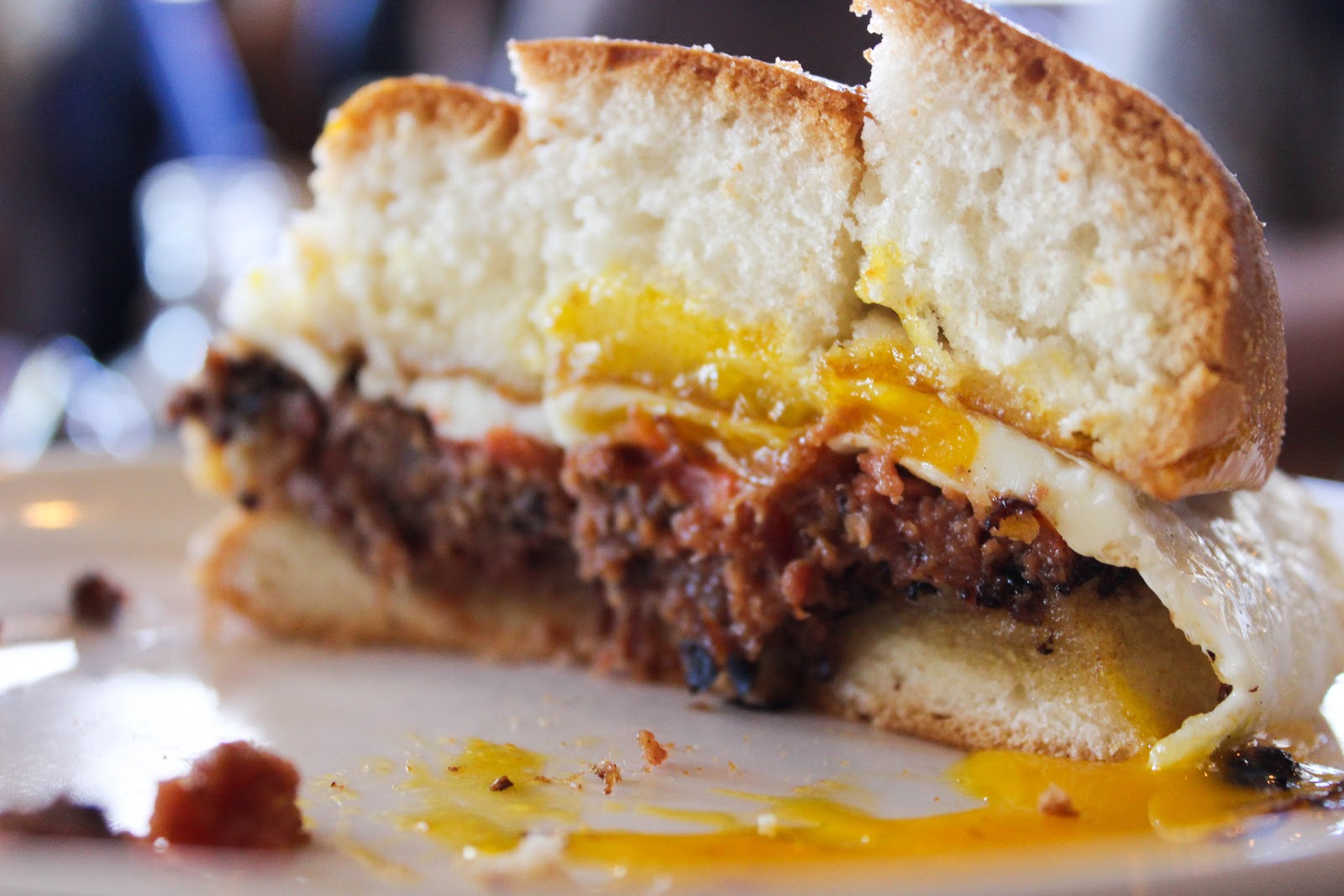 The corned beef sandwich (corned beef and onion, grilled tomato, miso mayo) was one of my favorites. The bread soaked up all the flavor from the meat and onions. And look at that yolky goodness! The eggs in all of the sandwiches were cooked to runny perfection like this, which made them all feel a little decadent.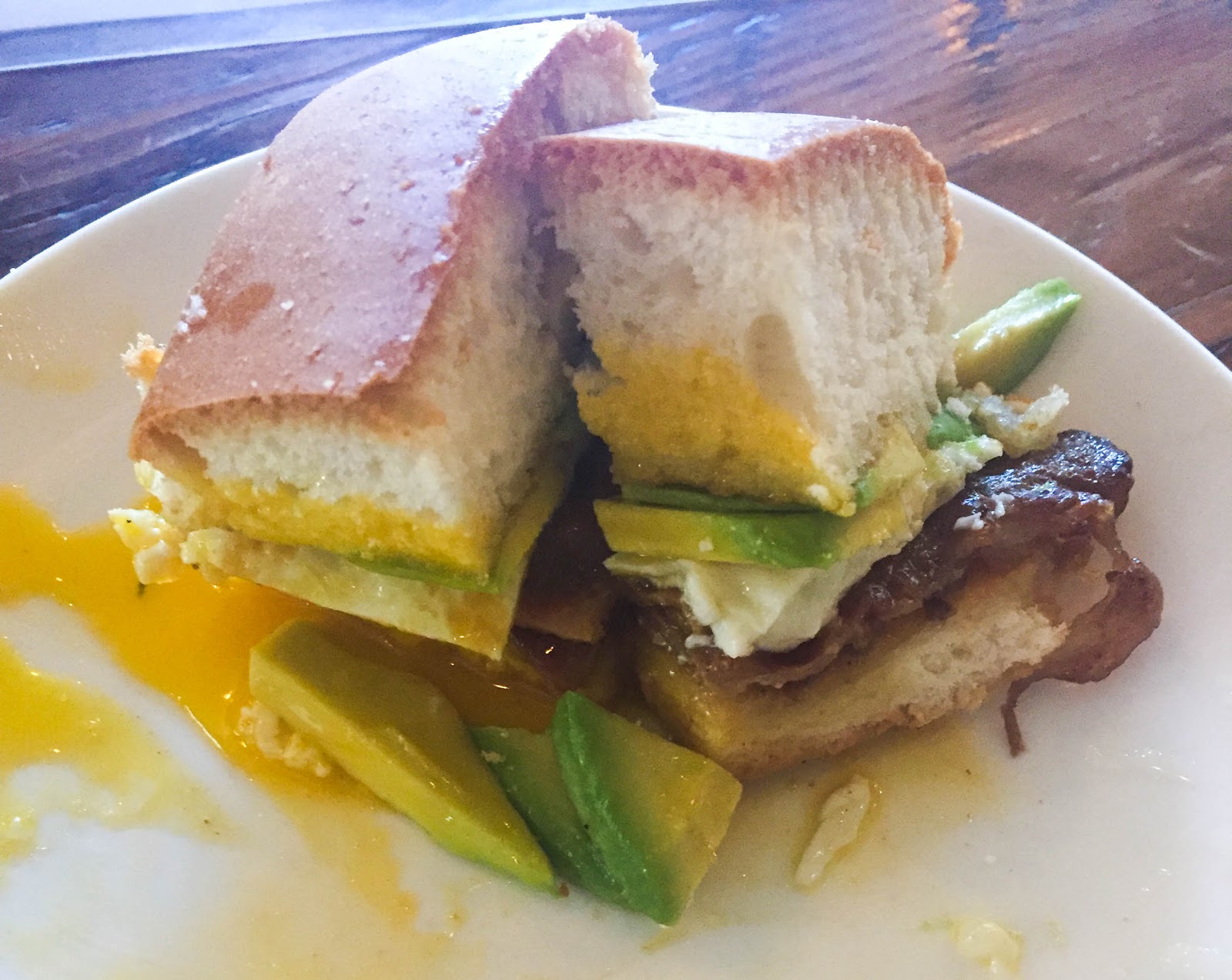 The crispy bacon sandwich (crispy bacon, avocado, tomato jam) had a great mix of textures from the crunchy bacon edges and creamy avocado, and the hint of sweetness from the tomato jam was a nice surprise.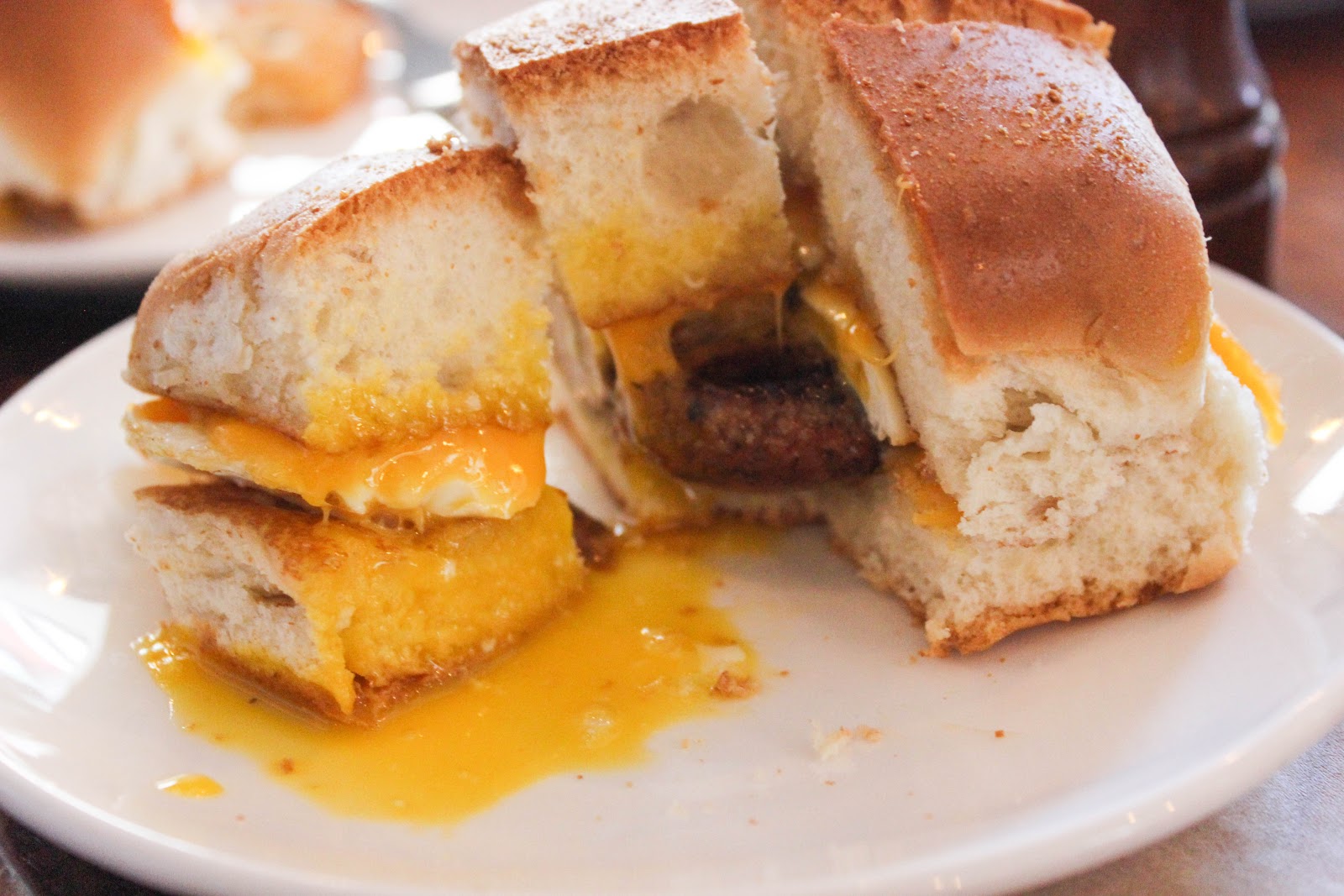 The turkey sausage sandwich (turkey sausage, maple butter, sharp cheddar) really spoke to me since I grew up in Vermont, where we take cheddar cheese and maple syrup very seriously. Both flavors paired nicely with the hint of spice in the sausage.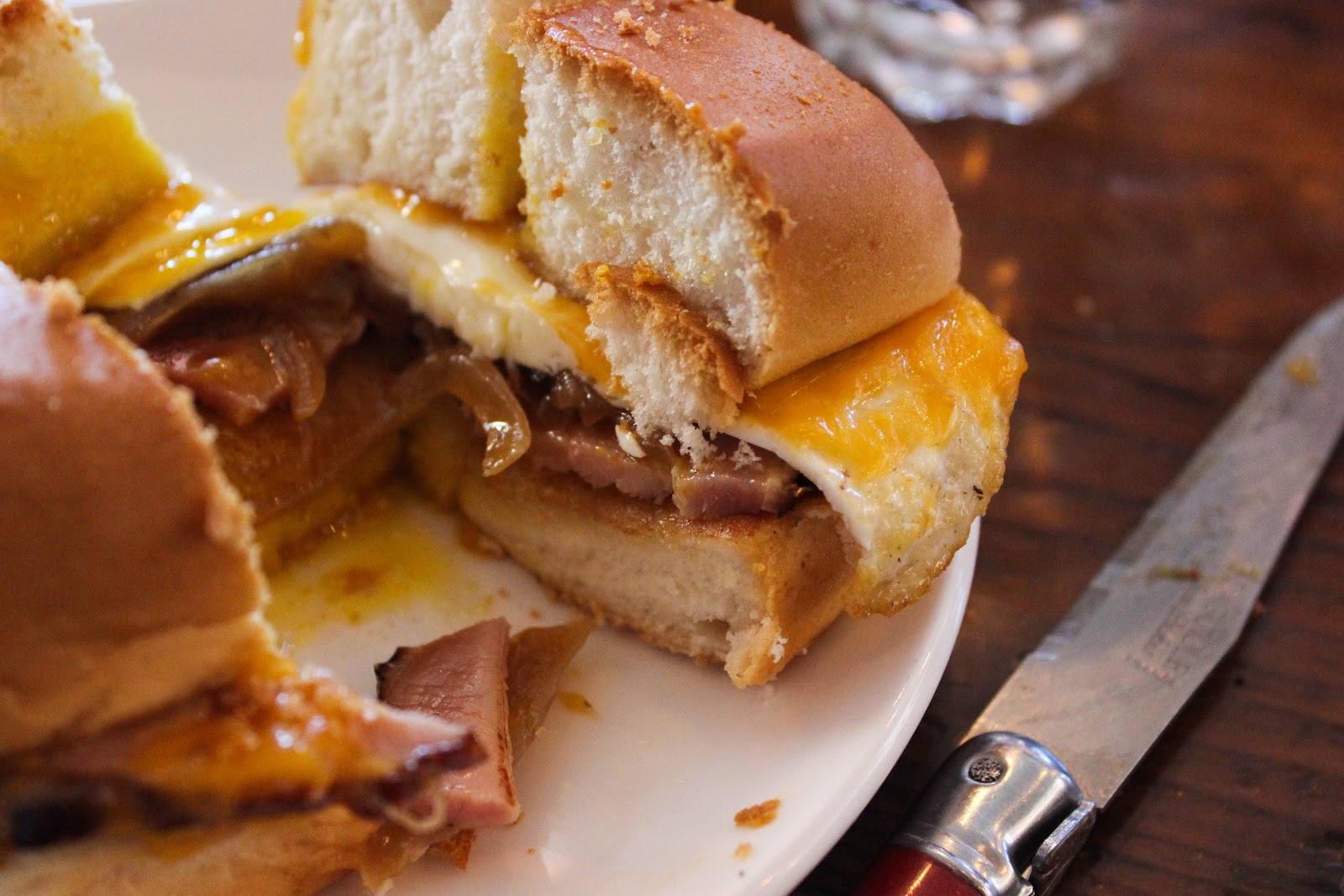 The smoked ham sandwich (smoked ham, sharp cheddar, grilled onions, maple butter) didn't leave as much of an impression on me, though I'm not exactly sure why. I admit I might have been suffering from breakfast sandwich exhaustion at this point. It was good, but the others were even better.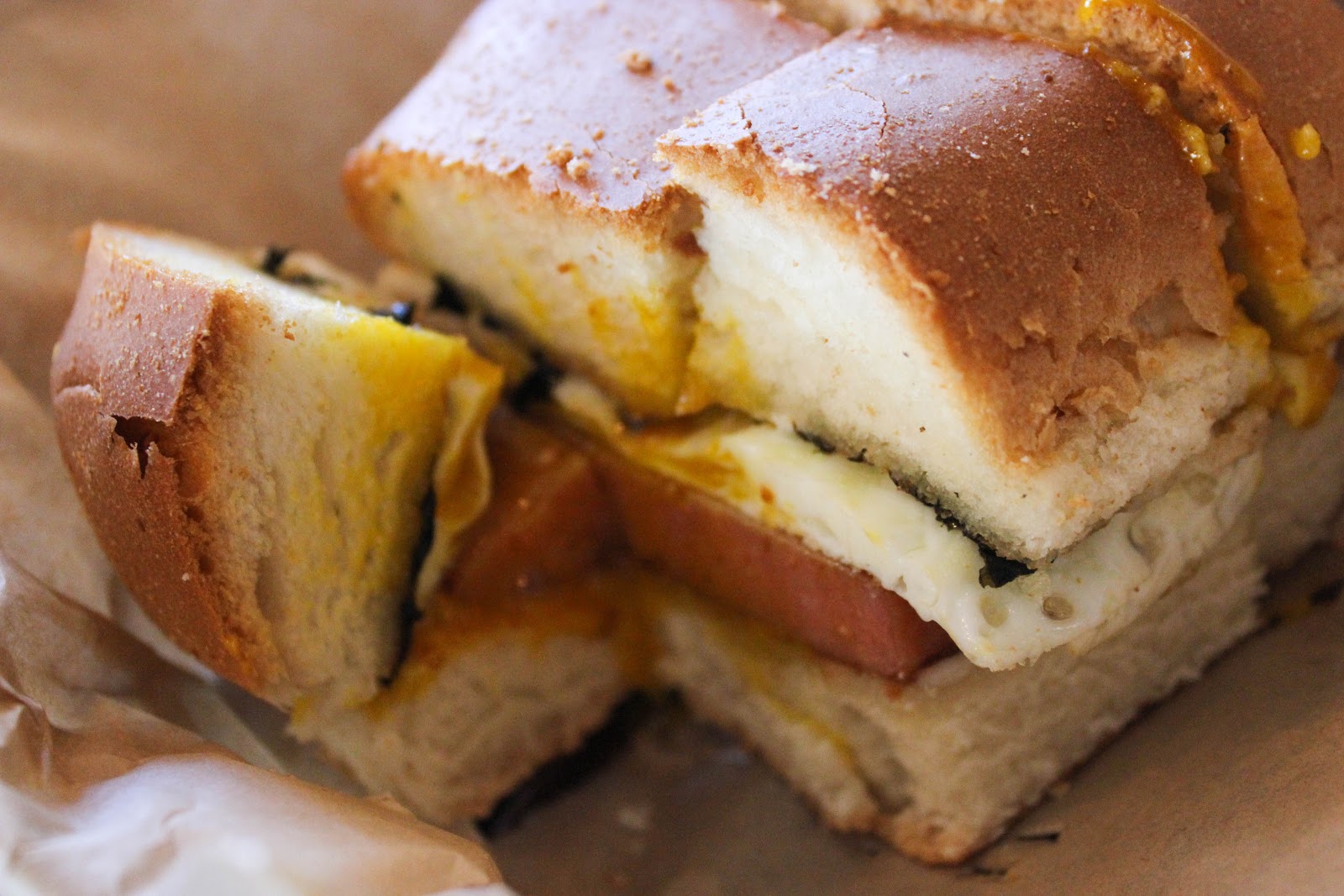 I have to confess, this was my first time eating Spam. The Spam sandwich (Spam, nori, miso mayo) was salty and hearty. The nori added a delicate, earthy layer to the thick slice of Spam, miso mayo added a layer of umami, and the runny egg brought everything together. This was Christina's favorite because it's unusual. Spam is very popular in Hawaii, but you can't really find anything like this in Oakland restaurants. I couldn't help but think this would be amazing for a hangover.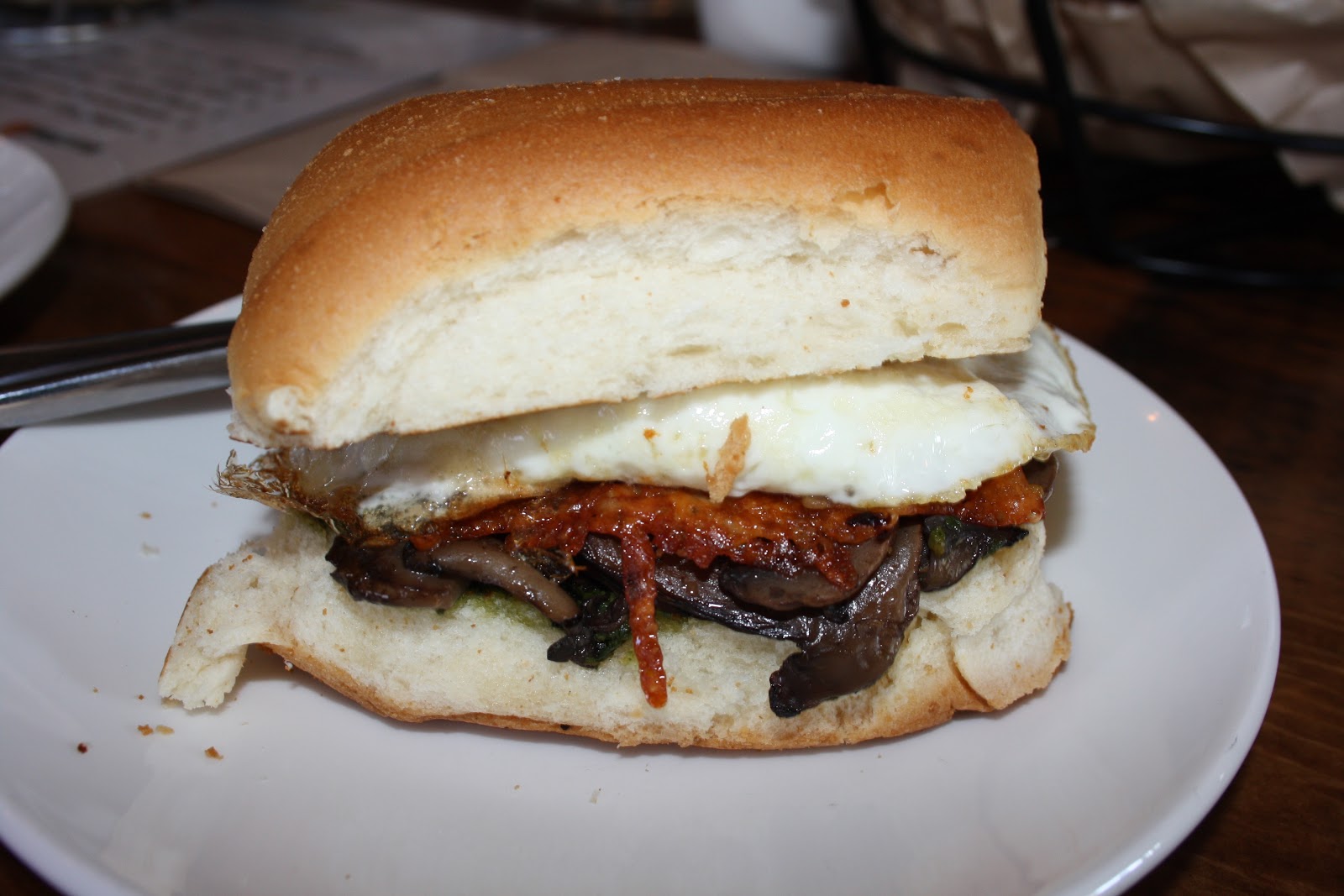 The mushroom sandwich (pesto, mushrooms, crispy parmesan) was incredibly delicious, and was probably the most "complicated" sandwich we sampled in terms of preparation, with the crispy parmesan blanketing the tender grilled mushrooms. This was one sandwich that made me especially glad I went with a group since I probably wouldn't have ordered for just myself, but I ended up really loving it.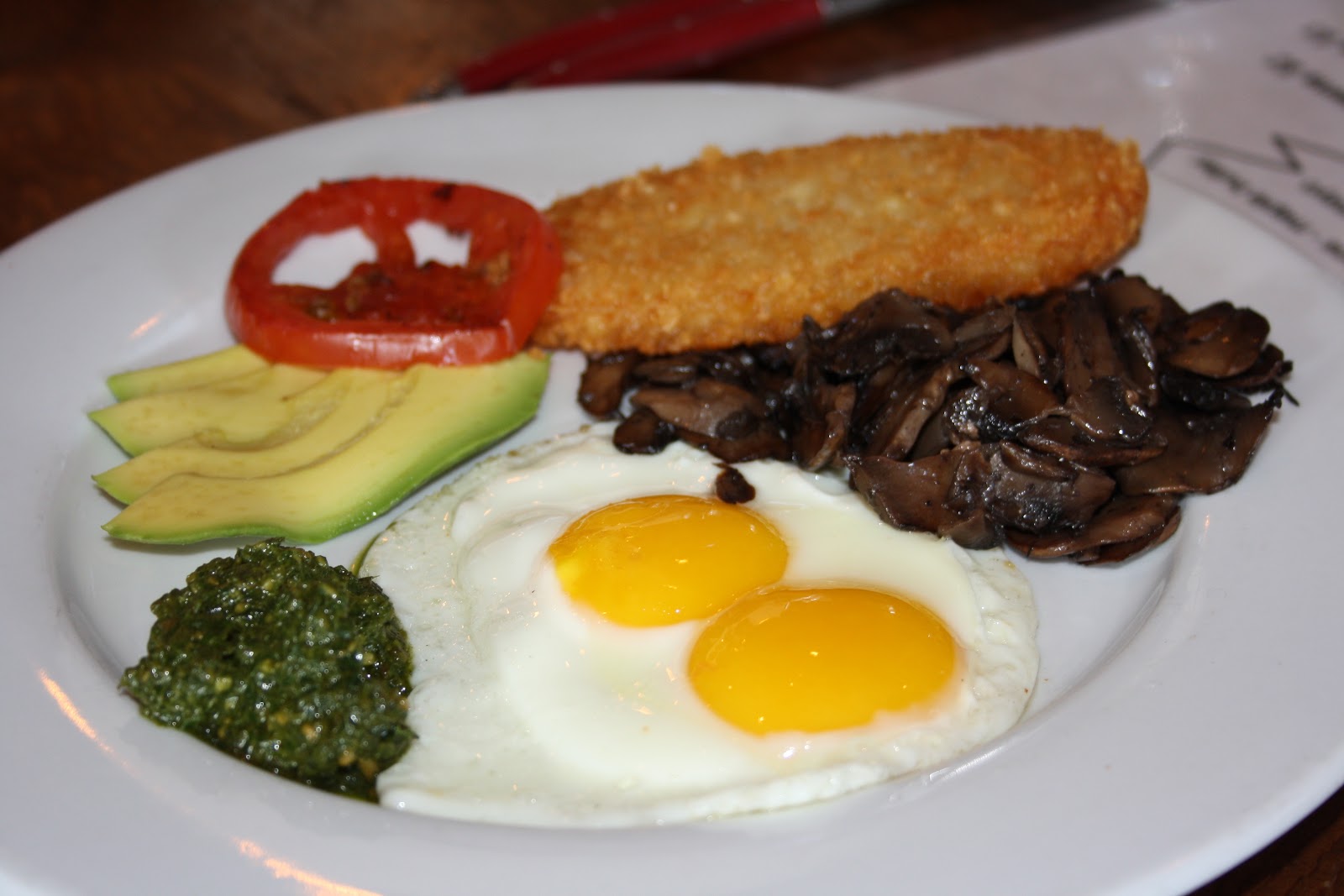 We also ordered a custom platter with pesto and mushrooms (two eggs any style with a hash brown, avocado, tomato, and your choice of meat, $11). I was a little surprised the pesto wasn't served right on top of the mushrooms since they went so well together in the sandwich. This would be a good option if you weren't interested in the roll and wanted to focus on fillings instead. The hash brown was also available as a separate menu item ($2) and reminded me of cafeteria-style hash browns with its crispy, buttery, golden-brown outside and fluffy inside. I doubt they were homemade, and that was just fine with me. It was yummy and made me a little nostalgic.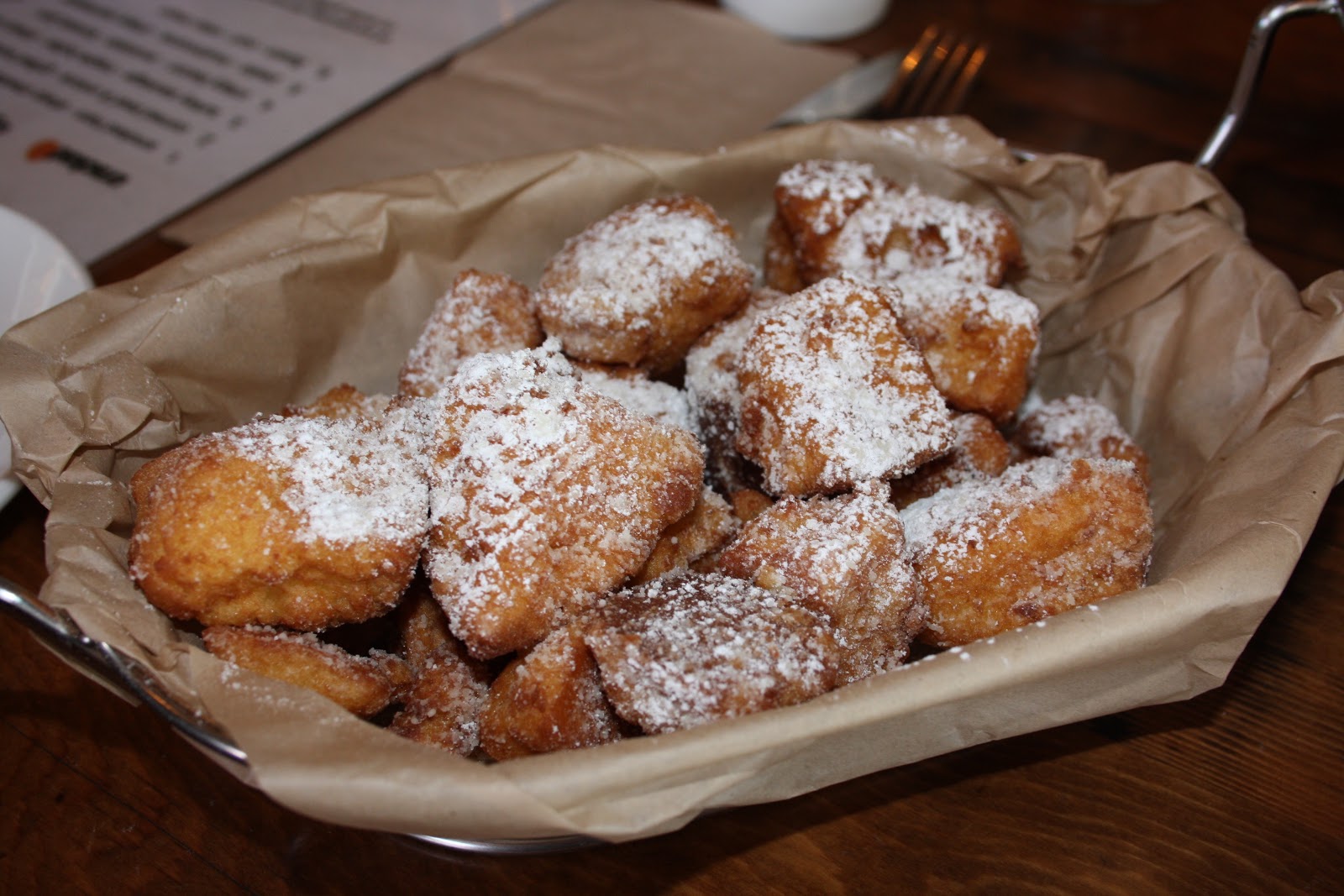 Am I the only one who has a hard time finishing a meal without a little something sweet? Breakfast dessert doesn't get the recognition it deserves, in my opinion, but Cracked Sandwich had us covered. The French Toast Bites (served with a side of maple butter, $3) were the perfect hint of sweet indulgence to split with the table. The large serving was dusted with powdered sugar and reminded me of fried dough from the county fair, and the bites were just the right size for dunking.
Cracked Sandwich's simple menu with just a few of exactly the right ingredients showed how sometimes the most delicious breakfast sandwich is one that doesn't have too many bells and whistles. If you love breakfast sandwiches and are looking for an unfussy but flavorful brunch, Cracked Sandwich could do the trick. Have you been before? What would you recommend?
4901 Telegraph, Oakland
(510) 520-4265

Becca is a New England native who recently moved to Oakland. She loves cooking and eating and is excited to explore her new home as an assistant at East Bay Dish.

Latest posts by Becca Frost (see all)