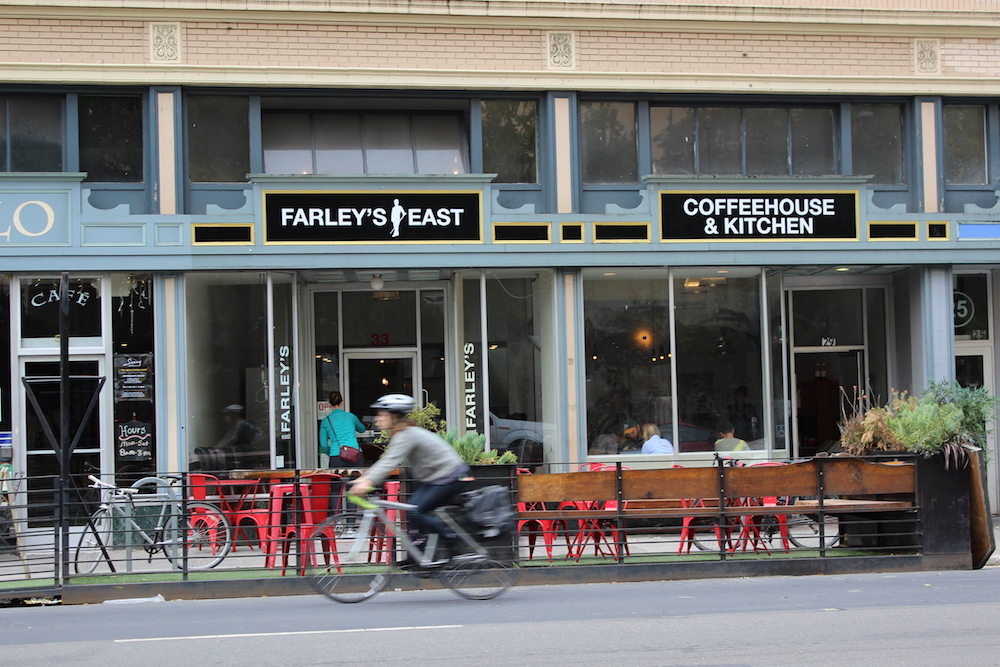 Did you know that Farley's East is expanding into the space next door?  It used to be Subway and now it's a bigger and better Farley's!
In full disclosure, they're a client and I'm helping with their launch, but I wanted to make sure you knew about it because this is good news for Oakland.  Chris and Amy Hillyard opened Farley's East eight years ago and now they're expanding in a time when several other restaurants in the neighborhood are closing (Pican, Ozumo, Locol).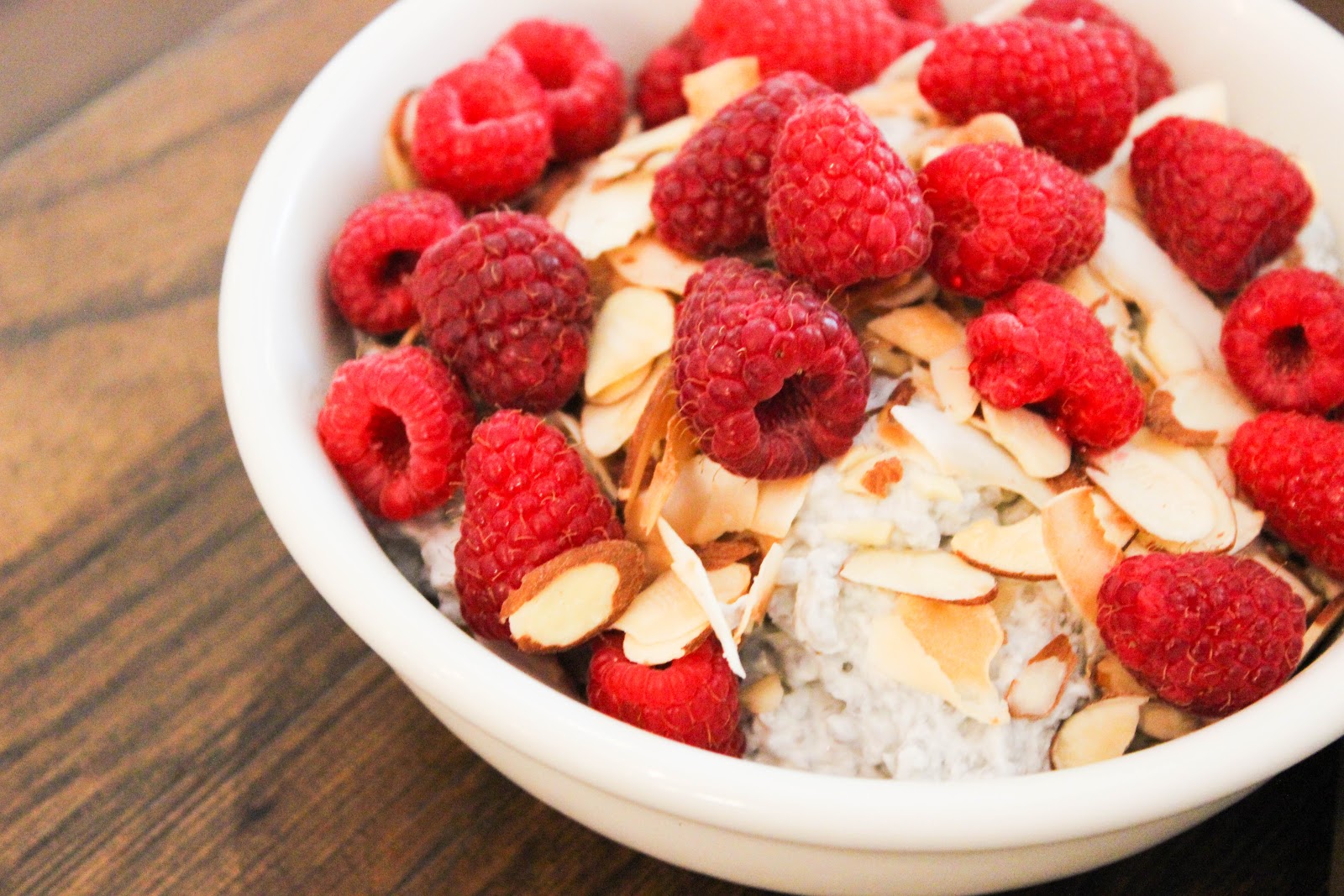 With more space, there's also a bigger kitchen, so they've added beer and wine on tap, as well as several dishes to the menu like the Chia Seed Pudding with Raspberries and Almonds, which was light, fresh, and slightly sweetened.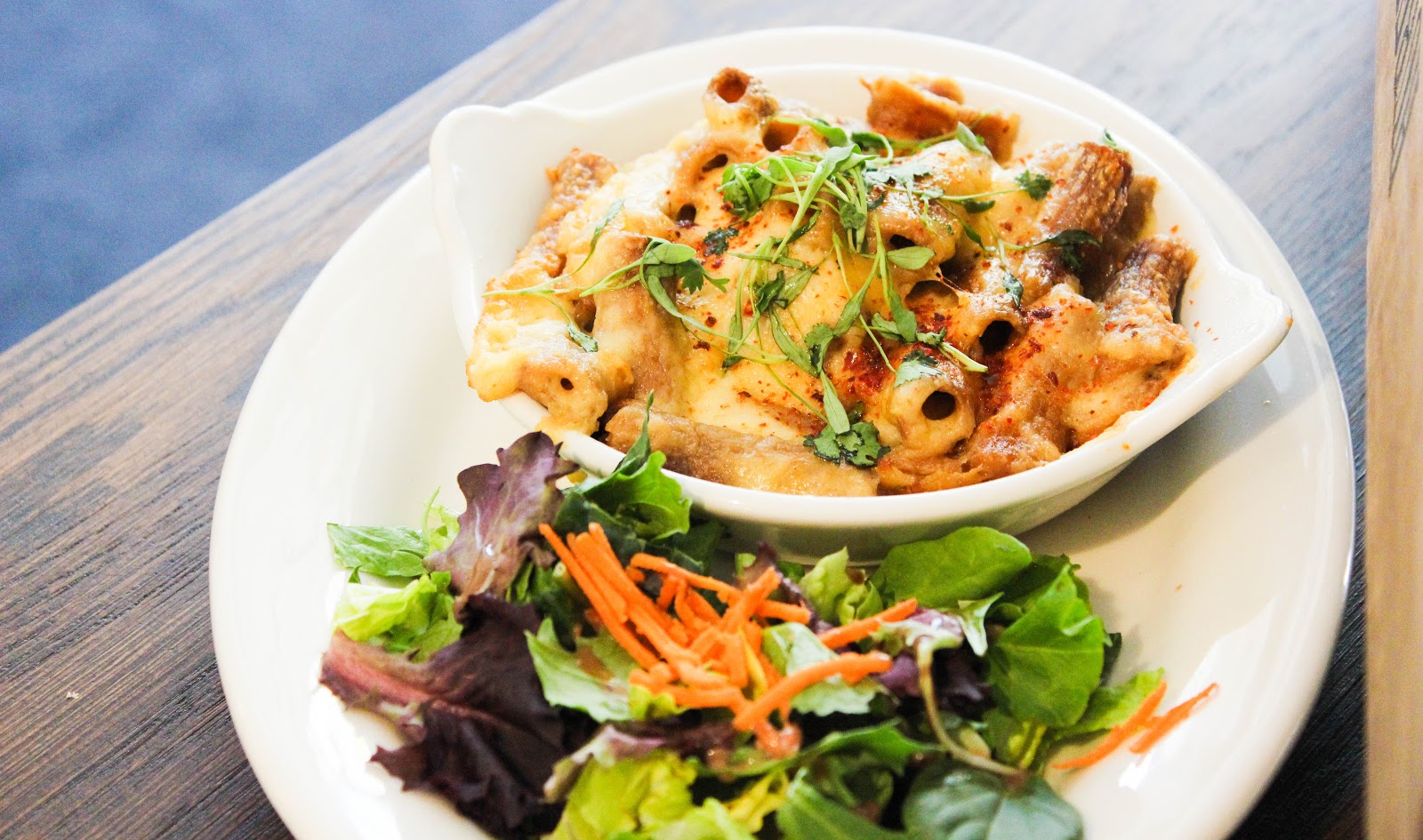 And the Chipotle Mac and Cheese with Baia pasta was creamy and comforting with just a little heat. There are also some beautiful new salads and an Avocado Toast on Acme Levain with Oaktown Spice Shop Japanese 7 Spice.
To celebrate the expansion, Farley's is having a Grand Reopening Party tomorrow night with door prizes, free bites and $3 beer.  Stop by and let me know what you think!
33 Grand Ave, Oakland

Christina is the founder of East Bay Dish and a social media marketing consultant. If you want to attract more customers with social media, click on my picture 🙂

Latest posts by Christina Mitchell (see all)