I've heard good things about Hopscotch's Fried Chicken, so I was happy when they sent me a bucket. Chef Kyle Itani created an intriguing recipe that combines Southern and Japanese ingredients.  For example, the marinade has buttermilk, as well as soy sauce, Japanese Karashi mustard, Katakuriko potato starch and grated ginger.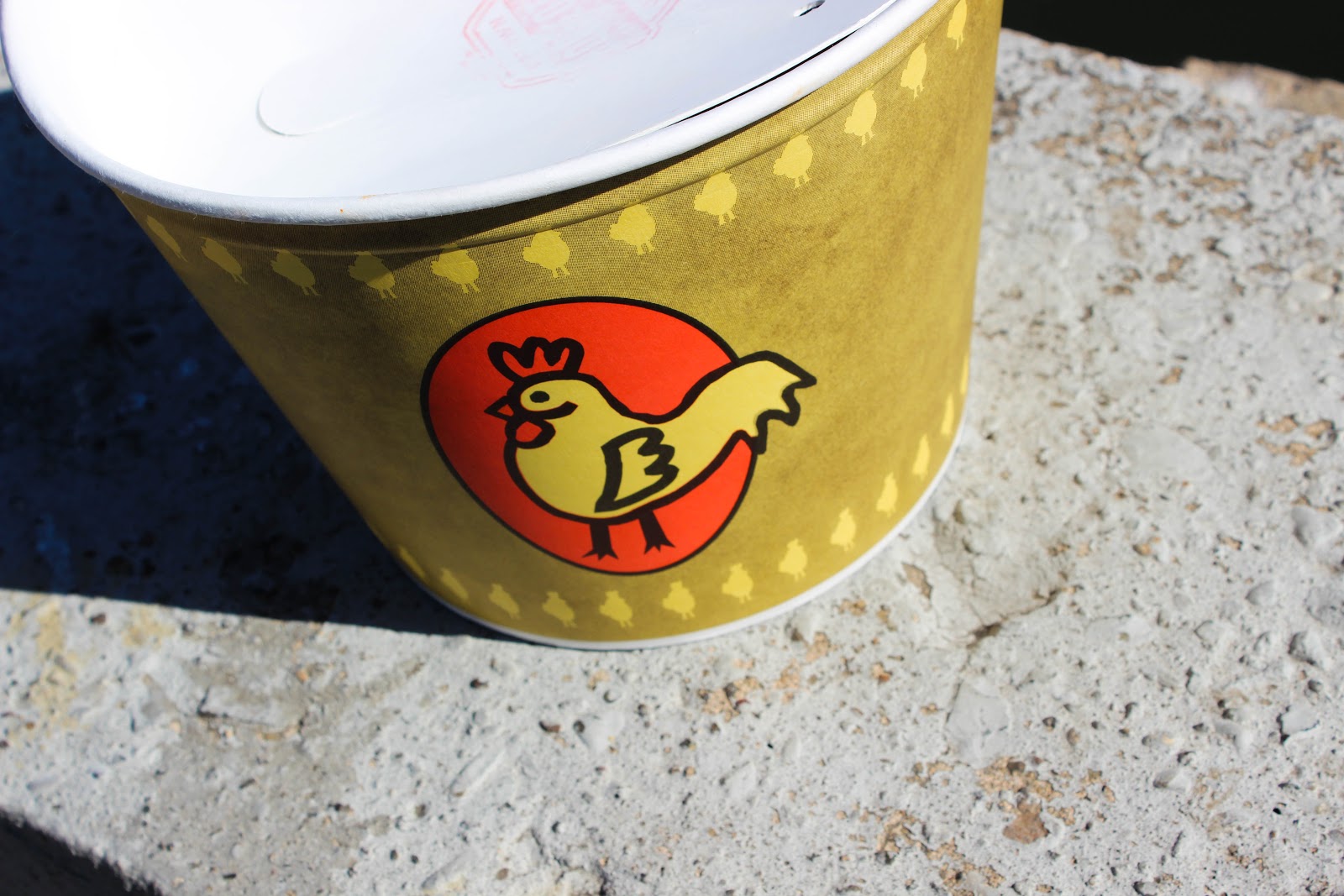 This was my first time ordering on Caviar, but it was really easy. The hardest part was waiting for it to be delivered!
Forty minutes seemed like a long time because I was really hungry, but after I realized that it takes time to fry chicken, I decided to be patient.  And the idea of fresh, hot chicken made the wait bearable.  When it finally arrived, it was hot and smelling delicious, so I walked down to Lake Merritt for some sunshine to go with my fried chicken.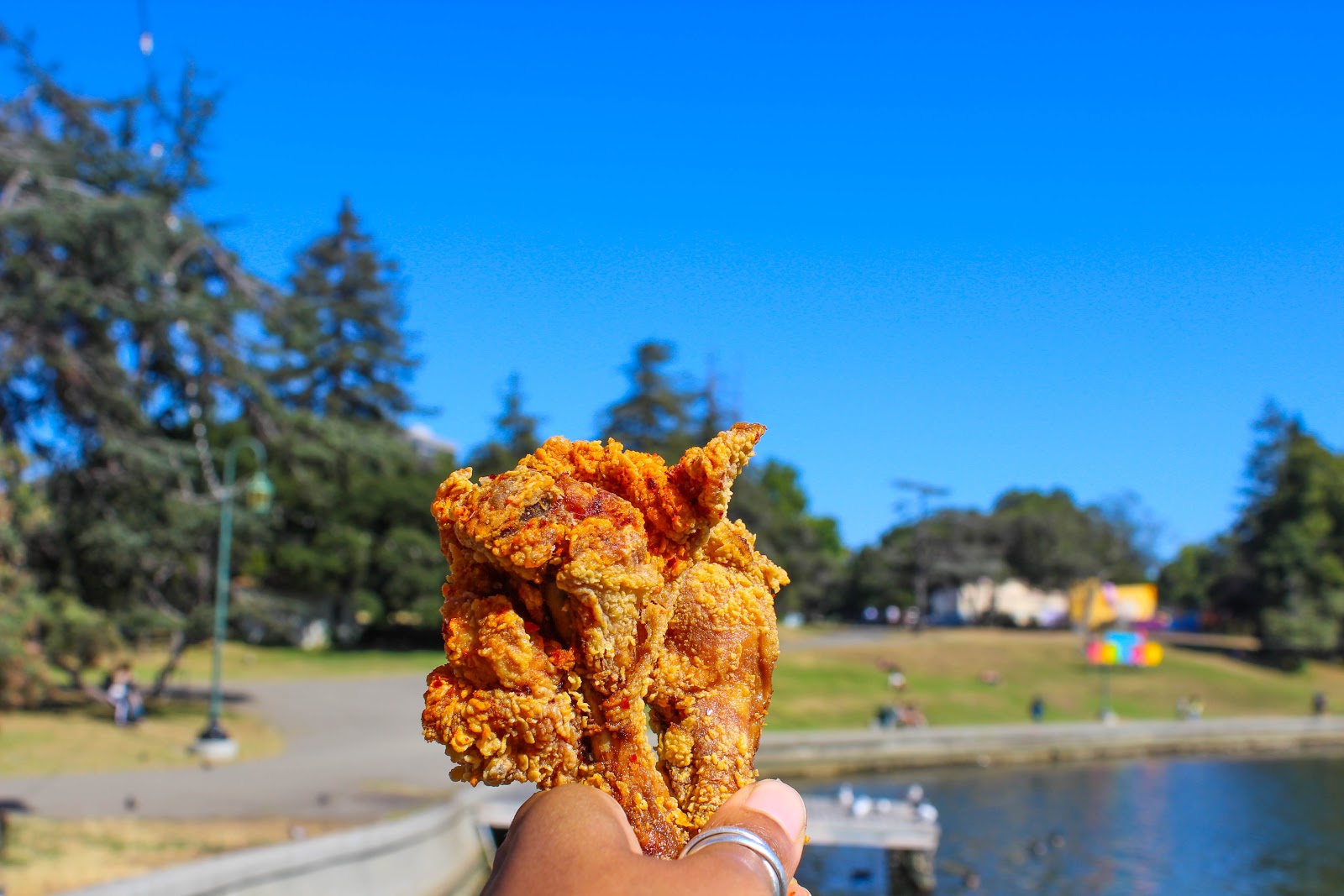 I noticed that the bucket was almost full, but was surprised that there weren't eight full-sized pieces of chicken.  There were actually more than eight pieces, but they were small – for example, the wing was split into drumettes.
The chicken skin wasn't quite as crispy as I like it, but the meat inside was tender and flavorful.  And the sprinkle of red gochugaru added another layer of spicy smokiness.  Those were my favorite bites, so next time I would ask for more gochugaru!
It's convenient that Hopscotch makes their Fried Chicken available for delivery in the East Bay or pick-up at the restaurant, so you might want to try next time you spend an afternoon at the lake.
1915 San Pablo Ave, Oakland
(510) 788-6217

Christina is the founder of East Bay Dish and a social media marketing consultant. If you want to attract more customers with social media, click on my picture 🙂

Latest posts by Christina Mitchell (see all)