The owners of Stay Gold Deli lived in West Oakland and thought the neighborhood needed a place with "good food, beer, wine, that wasn't pretentious, had a mass appeal, and would positively impact the neighborhood." Stella Lane laid the foundation for the sandwich menu, Britney Mills came from San Antonio to create the BBQ program, and Luis Sanchez (10th & Wood) is leading the kitchen today.
I've driven by lots of times since it opened last year, but didn't get a chance to stop by until recently. When I pulled up, I smelled meat smoking from across the street and my mouth immediately started watering.  I found out later that the smoker was grandfathered into the property and it's rumored to have been made by the same folks that made the smoker at Everett & Jones.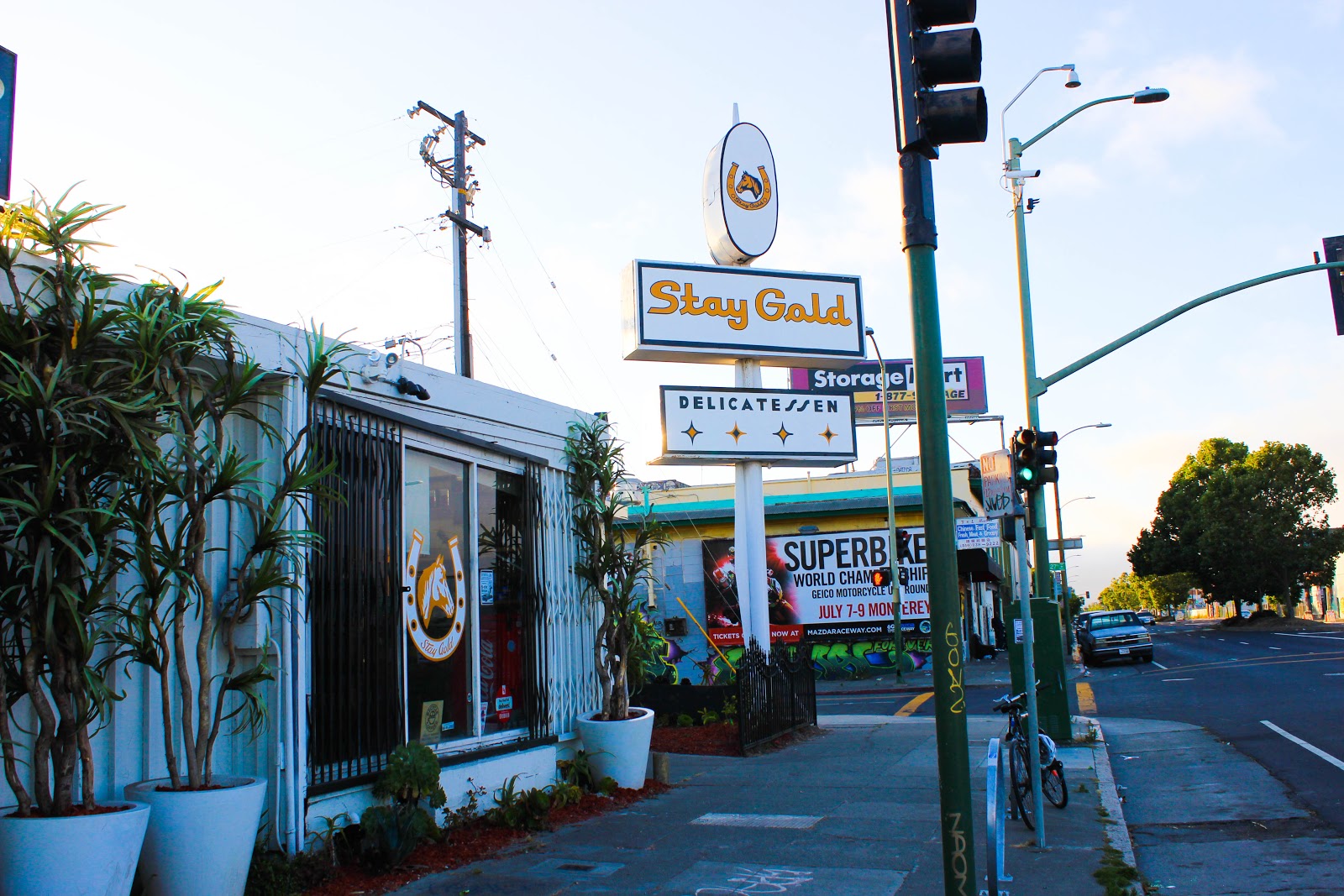 Stay Gold had lots of sandwiches on the menu, but after experiencing that intoxicating aroma on the sidewalk, I was in the mood for BBQ.  They were out of Ribs and Smoke Sausage, but the guy at the counter suggested a BBQ combo plate ($19.99) with Pulled Pork and a double portion of Beef Brisket.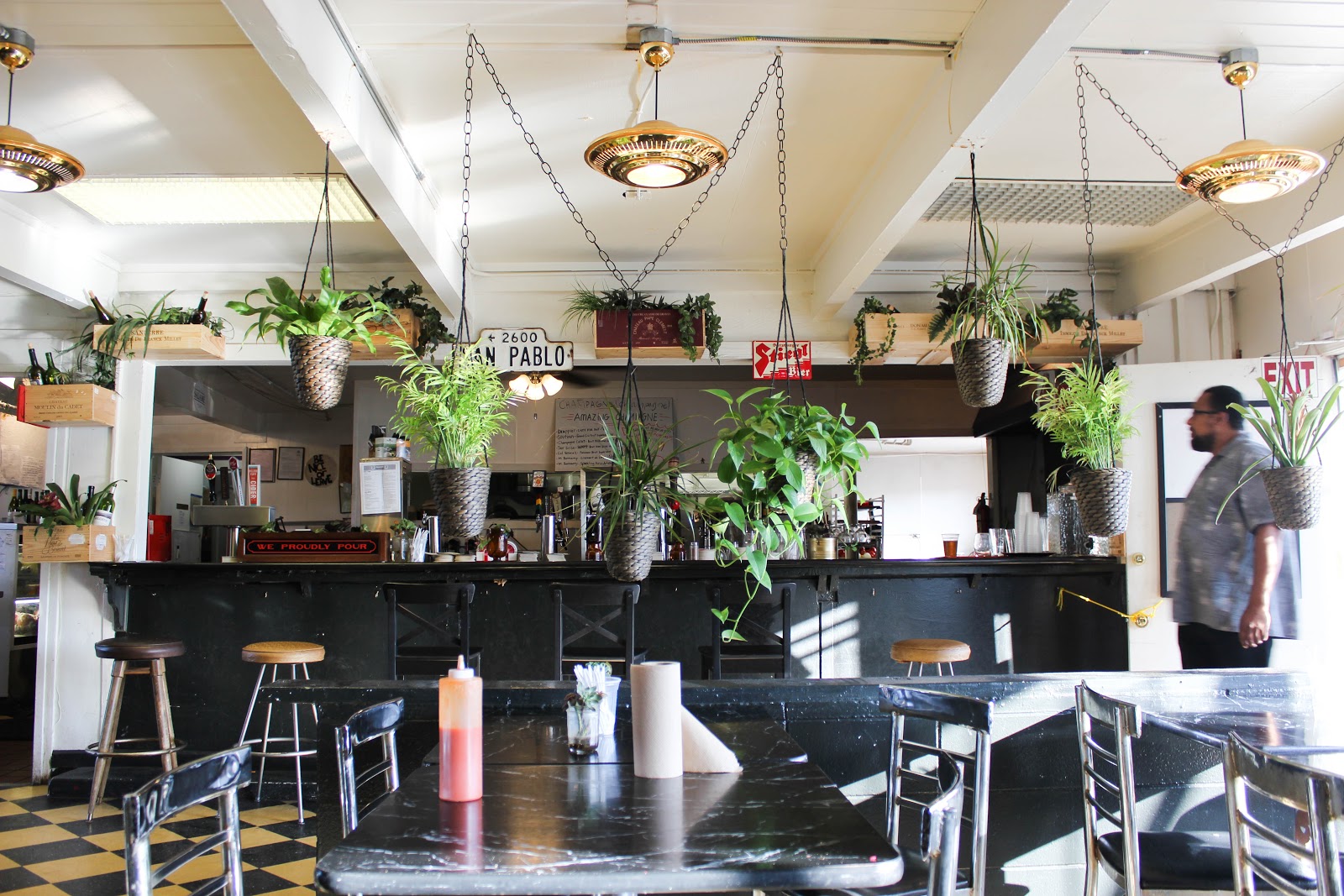 I also wanted a glass of wine and noticed that they had a pretty extensive list, so I asked for a recommendation. I don't remember which one he suggested, but it was a jammy, medium-bodied red that paired perfectly.  Afterwards, I learned that one of the co-owners is Jason Herbers, who used to own Eli's Mile Club.  So it makes sense that there's also a curated beer list featuring small brewers within a 100-mile radius.  Everyone was ordering pints and carrying them out to the beer garden on the back patio, but it was chilly that day, so I sipped my wine and waited for my food in the dining room.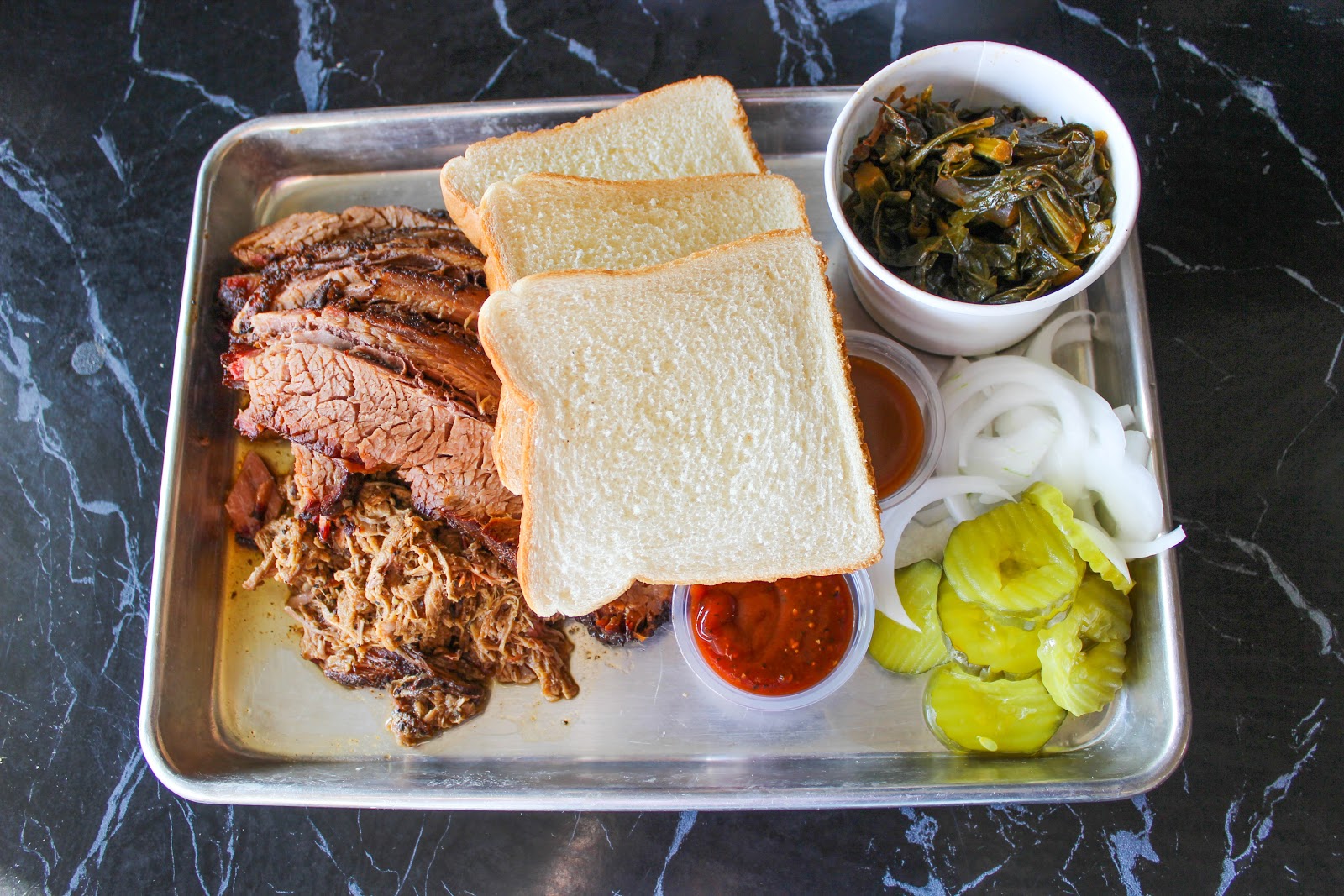 The Combo Plate came with coleslaw, bread, pickles and onion and was enough to feed 2-3 people. The coleslaw and potato salad (not pictured) were decent, but I'm glad I ordered the smoky, tender Collard Greens, because that was my favorite side.  The Pulled Pork was tender, but a little dry, so I doused it with sauce.  I'm definitely a pork lover, but the Beef Brisket was the star of this plate.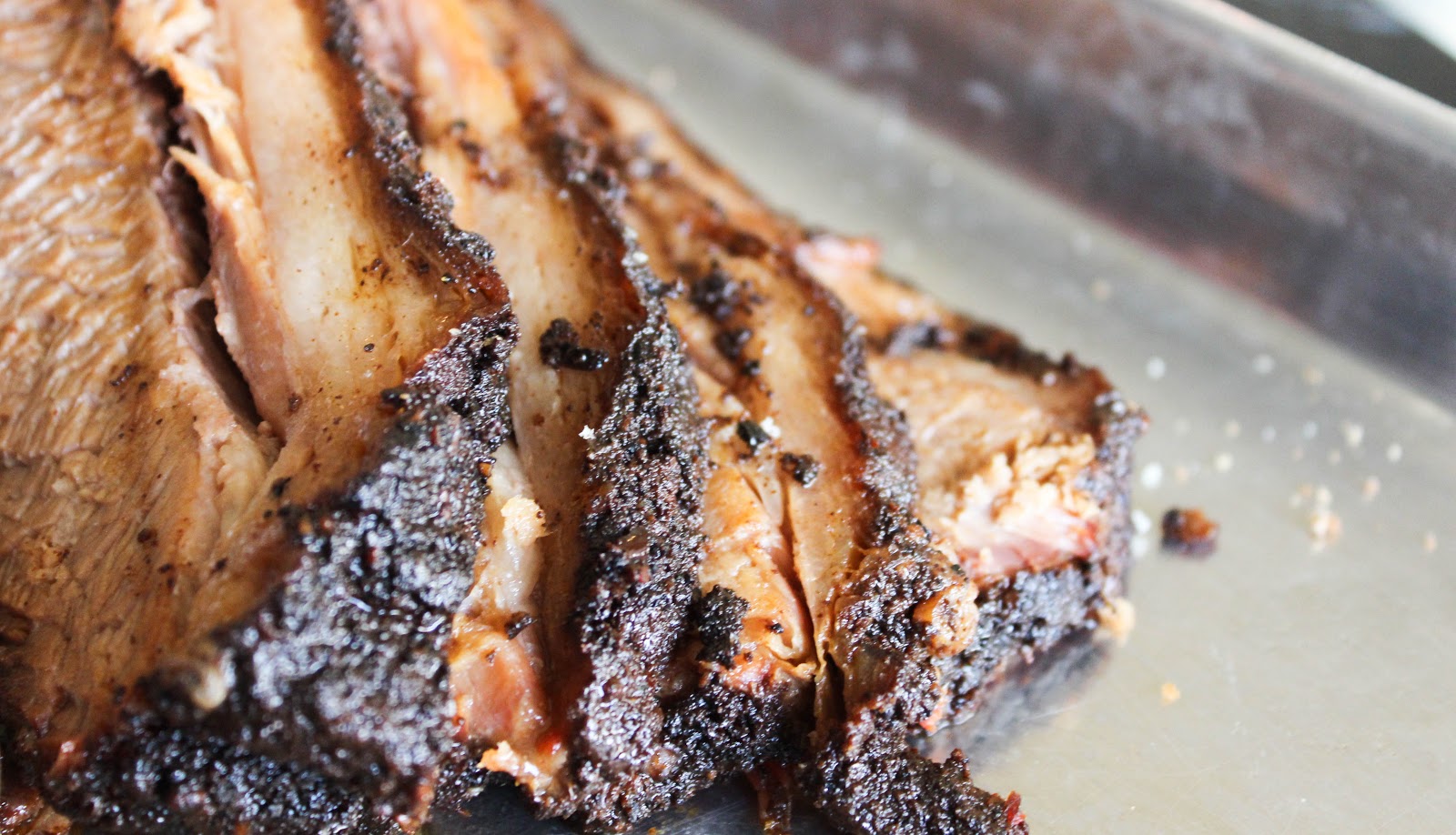 The juicy meat was fork tender and there was a layer of rendered fatty goodness cradled by a flavorful crust. I'm no BBQ expert, but the Brisket was incredible! I've heard a lot about BBQ that doesn't need BBQ sauce and now I understand what that means.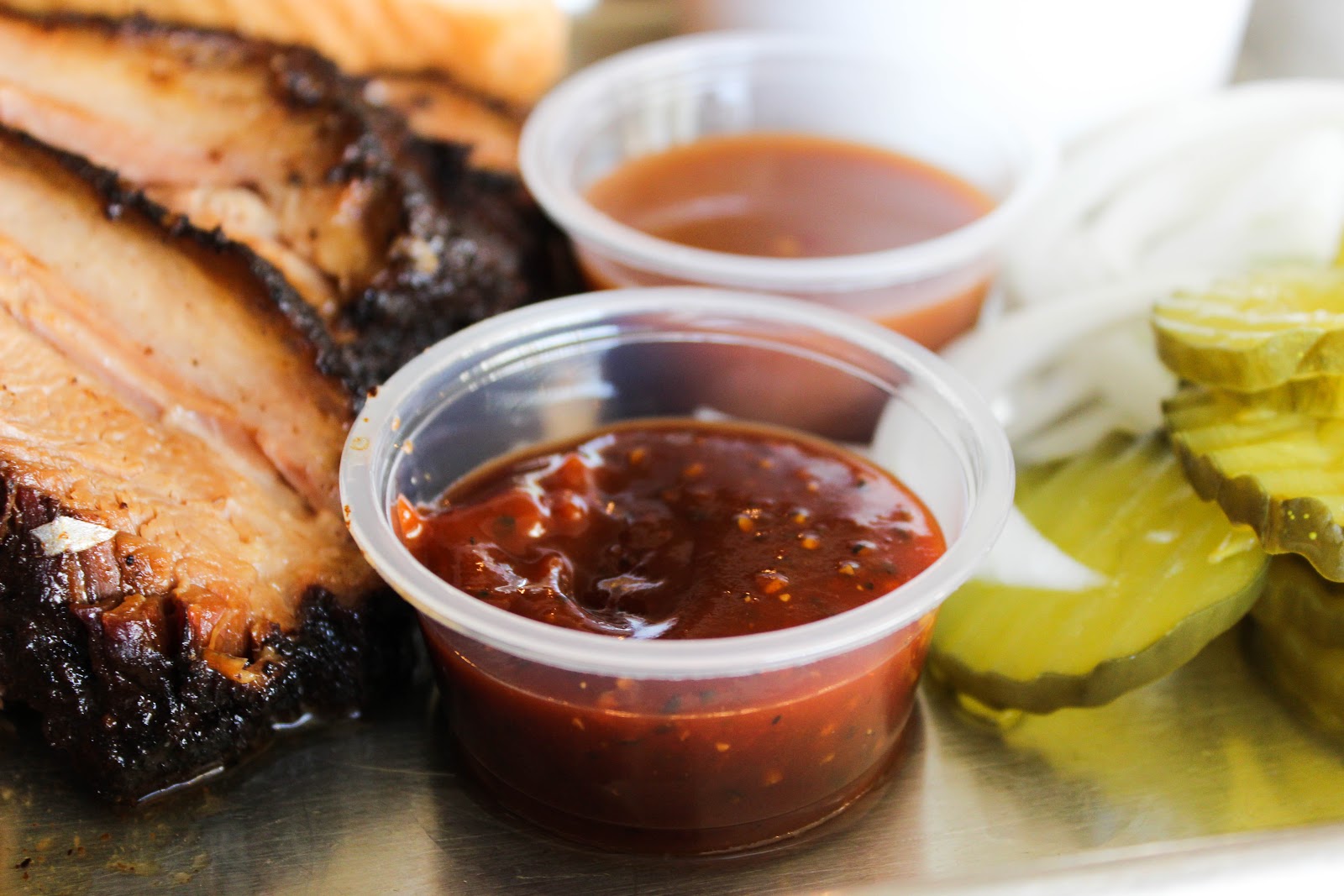 Stay Gold does have BBQ sauce, but it's served on the side for dipping.  The mild sauce (in back) was thin and unsweetened, which is Central Texas-style, from what I understand.  For some reason, my tastebuds registered the mild as slightly spicier than the medium (in front), which was more complex and balanced with sweet and smoky flavors.
This experience really opened up the world of BBQ for me and now I can't wait to explore Texas.  In the meantime, I'll go back to Stay Gold…. I can already tell I'm going to get cravings.
Oakland was in desperate need of more BBQ, so let's welcome Stay Gold with open arms and empty stomachs.  If you go, let me know if you try any of their sandwiches!  I'm curious about the rest of the menu, but the Brisket was so delicious it would be hard for me to order anything else.
2635 San Pablo Avenue, Oakland
510-350-8729

Christina is the founder of East Bay Dish and a social media marketing consultant. If you want to attract more customers with social media, click on my picture 🙂

Latest posts by Christina Mitchell (see all)