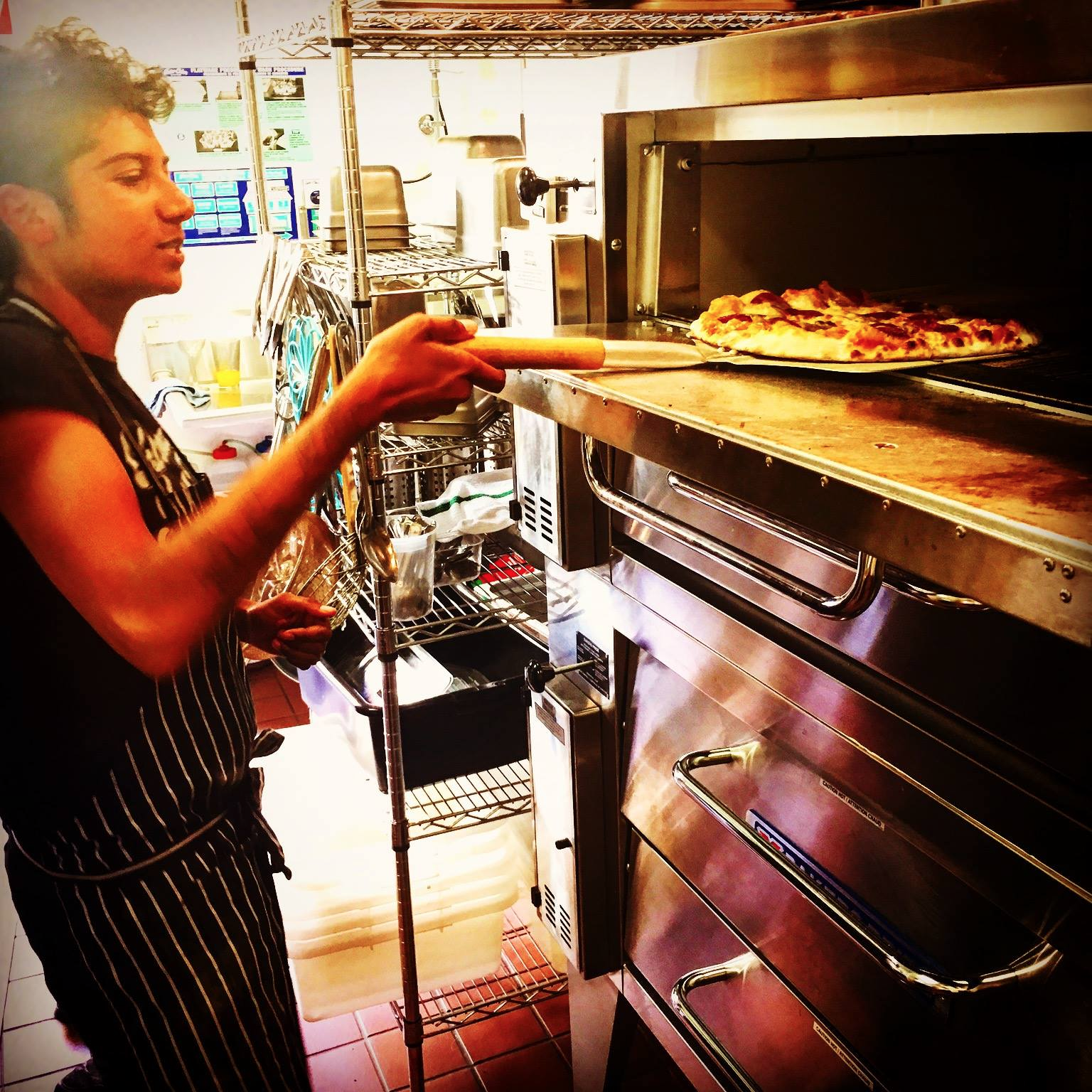 Navi Kitchen serves American comfort food reinterpreted with Indian ingredients and was opened by the Juhu Beach Club team a couple months ago. On their first day open, I ate two delicious breakfast sandwiches and made a mental note to return when they start serving dinner.  Let's go together so we can taste everything!
They have lots of interesting dishes on the menu including Tikka Masala Mac & Cheese (Baia Pasta elbows with gouda, white cheddar, toast points) and several types of pizza like Kheema Kale (lamb + beef tomato sauce, lacinato kale, red onion), Leelu Potato (pistachio herb pesto, potato, sweet peppers, cherry tomatoes), Preeti's Peppah (pepperoni, pickled peppers, tomato sauce), and Love Veggie (eggplant crush, marinated paneer, cherry tomatoes, tomato sauce).
The plan is to share all the dishes, so make sure you can eat everything on the menu before you sign up. It's $2 to save your seat and try to bring cash so it will be easy to split the bill.  Hope to see you there!
4901 Telegraph Ave, Oakland
510-520-4265
Thurs, 8/24, 6pm

Christina is the founder of East Bay Dish and a social media marketing consultant. If you want to attract more customers with social media, click on my picture 🙂

Latest posts by Christina Mitchell (see all)