Christina and I were so impressed with the inventive and delicious meal we had at
Limewood's Dining on the Deck tequila pairing dinner
 in April that we were thrilled to be invited back to taste the regular menu. I was interested to see how Chef Joseph Humphrey's creative vision would translate into
Limewood
's daily menu. We arrived that evening and were seated by the windows looking out over the Bay into San Francisco. Call it an educated guess, but I had a good feeling about this dinner.
We opened our menus and I was immediately a little overwhelmed, because I wanted to try everything. We decided pretty quickly that we should defer to the expert, and have Chef Humphrey send out the dishes he was most excited about.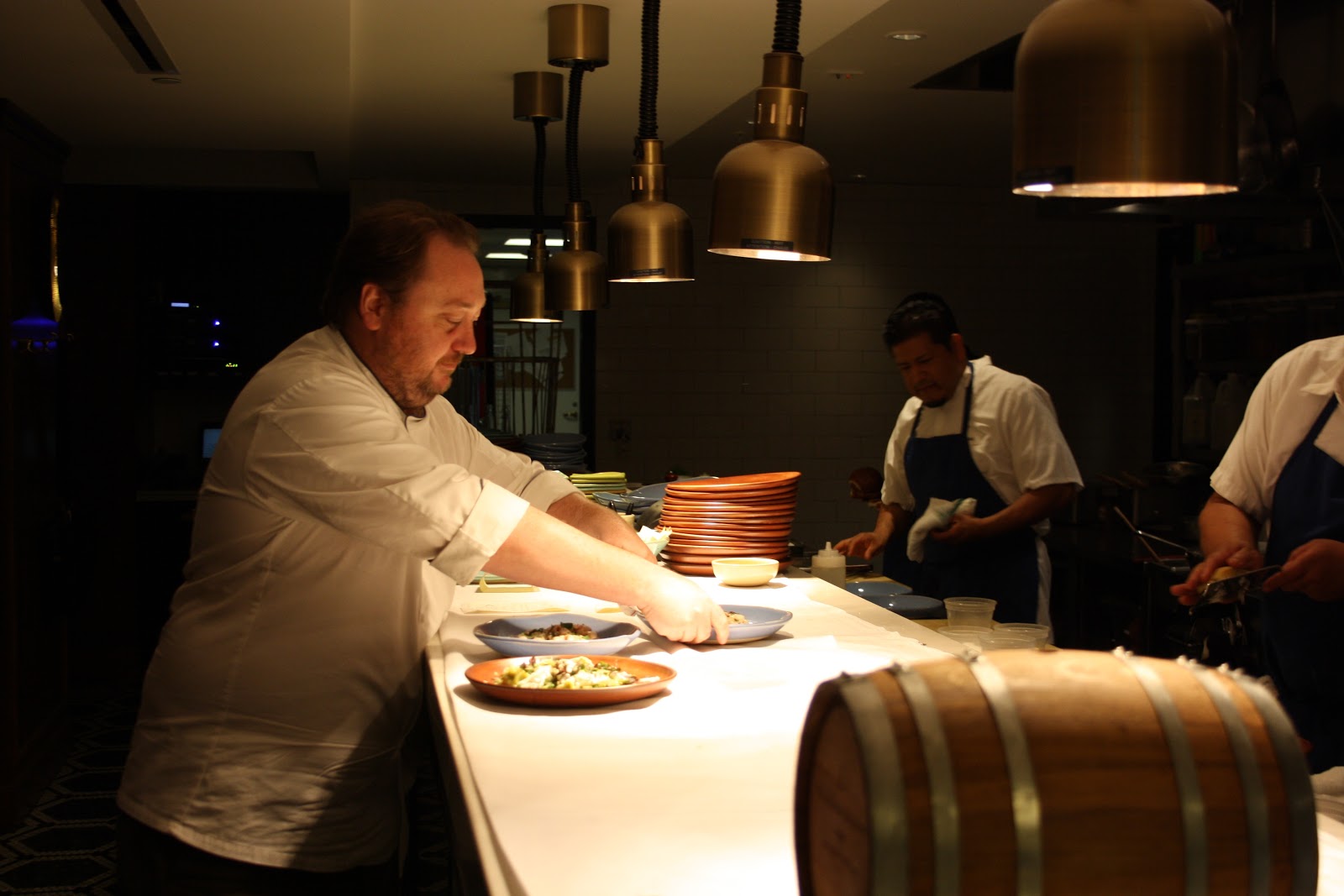 Chef Humphrey explained that he started cooking in a fast food restaurant when he was just a teenager, learning the hard work and discipline required in the kitchen from a dedicated manager. He cooked in restaurants in his native Florida, then made his way to in New Orleans and eventually Northern California, perfecting his technique and picking up an affinity for regional ingredients along the way.
Chef Humphrey has three Michellin stars under his belt but his philosophy for Limewood, which he helped to open in 2016, wasn't just to mimic the fine dining experiences of other restaurants he has led. Instead, he wanted to take that quality and precision and make it more accessible. Rather than simplifying elite fare for the casual diner, recognizable classics were elevated with thoughtful, playful ingredients and details. The result was incredibly delicious and entertaining.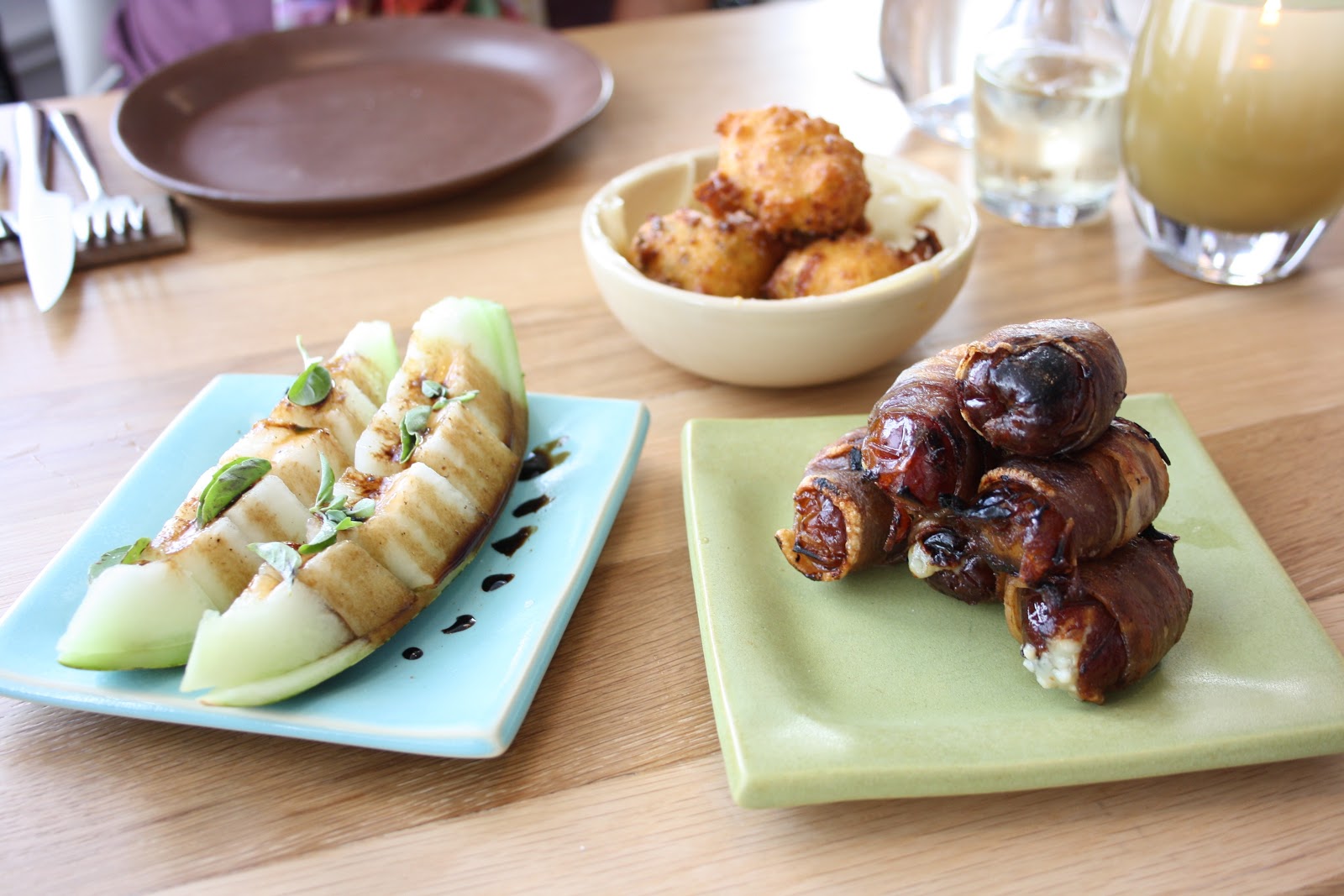 We began with three canapes (three for $19). The Devils on Horseback (Warm Medjool dates, blue cheese, pancetta) were super decadent, served warm with crispy pancetta edges and cheese overflowing. Their richness was balanced nicely with the Heirloom Melon (balsamic and basil) which provided fresh, herby contrast.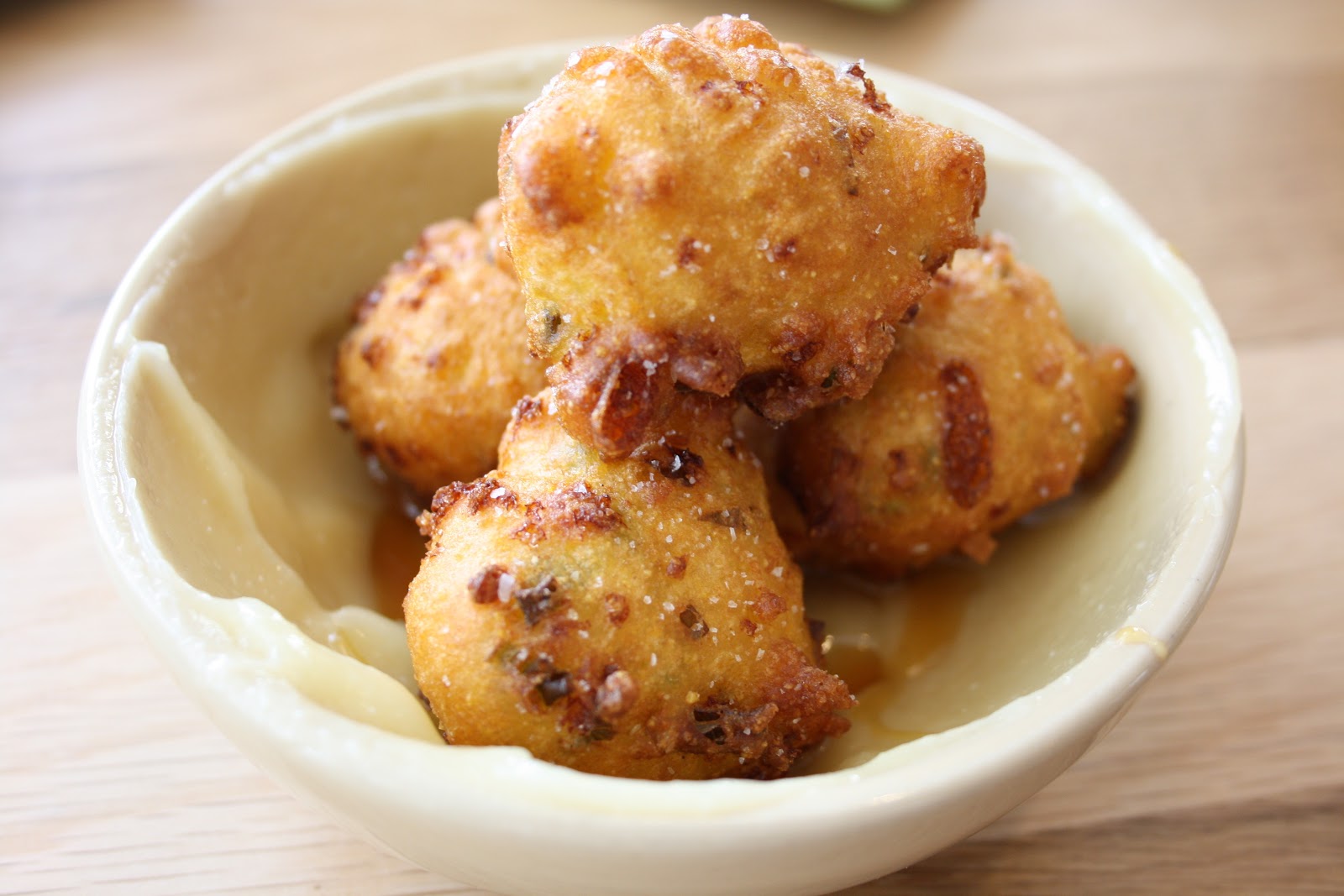 The Scallion and Cheddar Hushpuppies were served piping hot in a dish completely coated with honey butter. As they rested in the bowl, the butter melted into a pool for the hushpuppies to soak in. It was a really thoughtful presentation, and it made eating the first hushpuppy different than the last one. All of them were irresistible.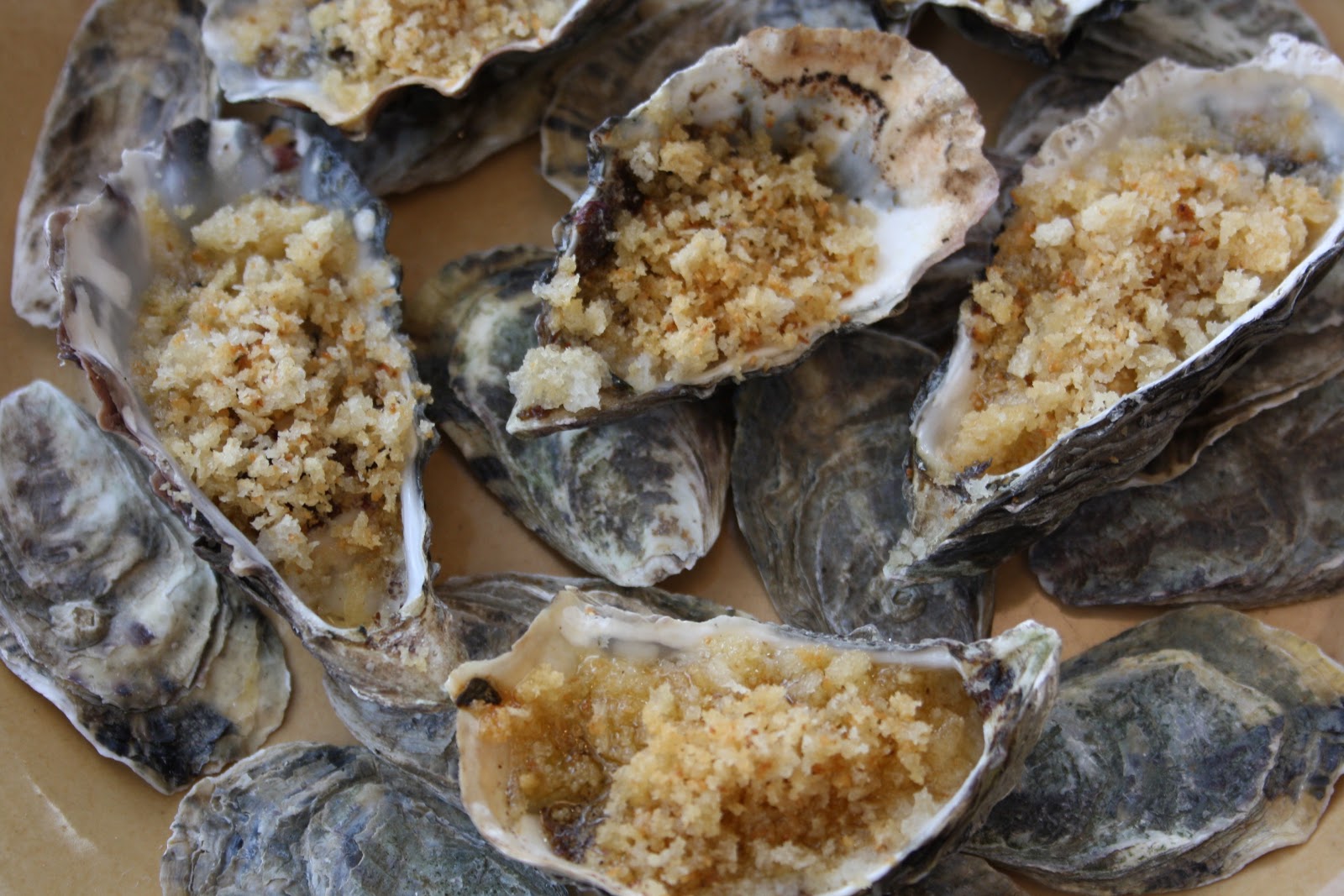 Next, the Roasted Oysters (Seaweed butter, sourdough breadcrumbs, $19) arrived, arranged on a bed of flat oyster shells. I liked that the seaweed flavor emphasized the oceanic theme, but the butter and breadcrumbs were so rich they overwhelmed the fresh oyster flavor for me. This was (spoiler alert) the only part of the meal that didn't leave me craving more. I still ate two, though, for what it's worth.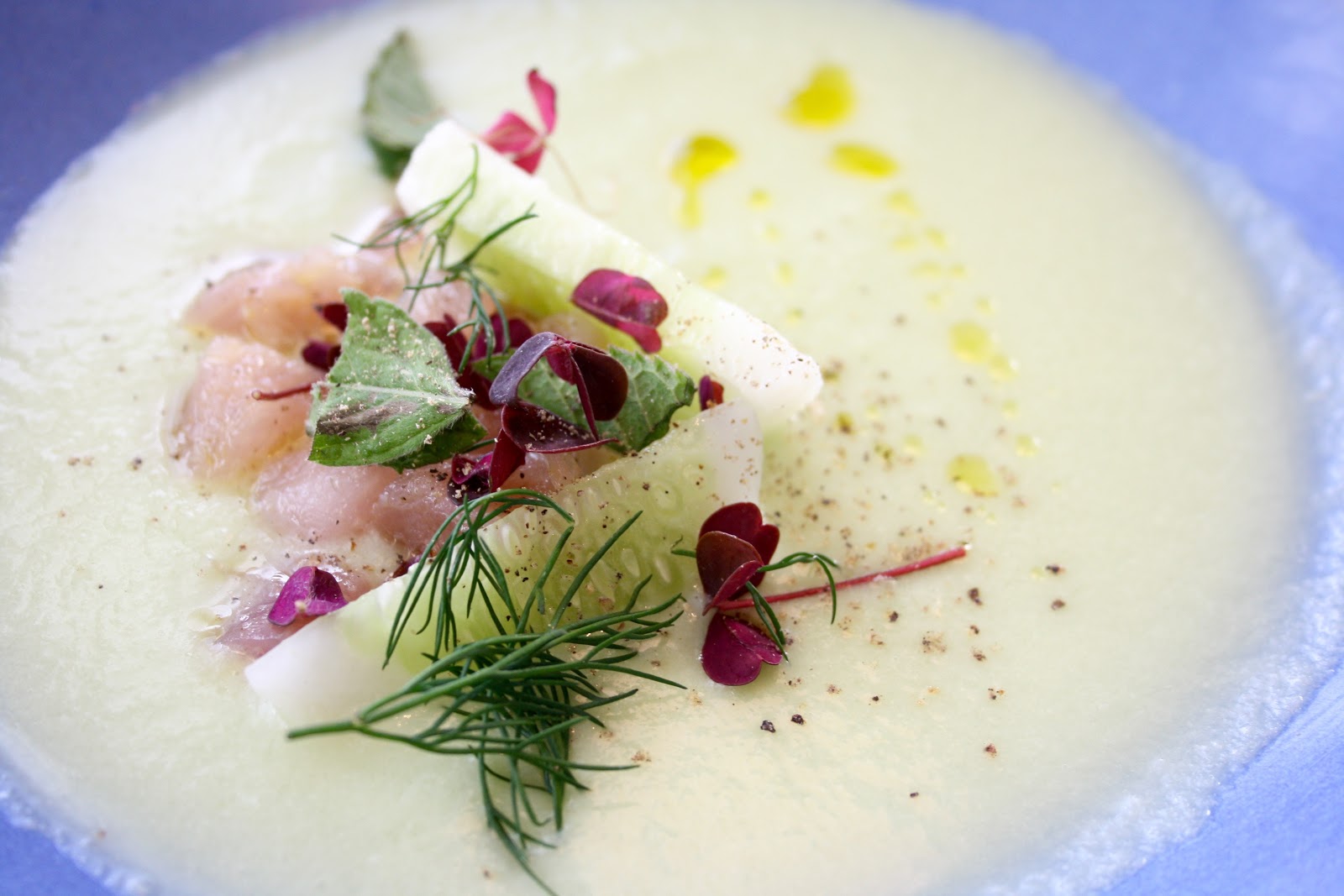 The Chilled Cucumber Gazpacho (Albacore tuna crudo, lemon cucumbers and herbs, $13) was just beautiful. The gazpacho was so silky and light, it created a perfect backdrop for the tuna and colorful herbs. While we were eating the gazpacho, Chef Humphrey stopped by to ask how we were liking everything and I asked about the red clovers garnishing the bowl. He said he bought them before he decided what to use them in because he couldn't resist the name of the variety: Ron Burgundy. I was starting to get his sense of humor.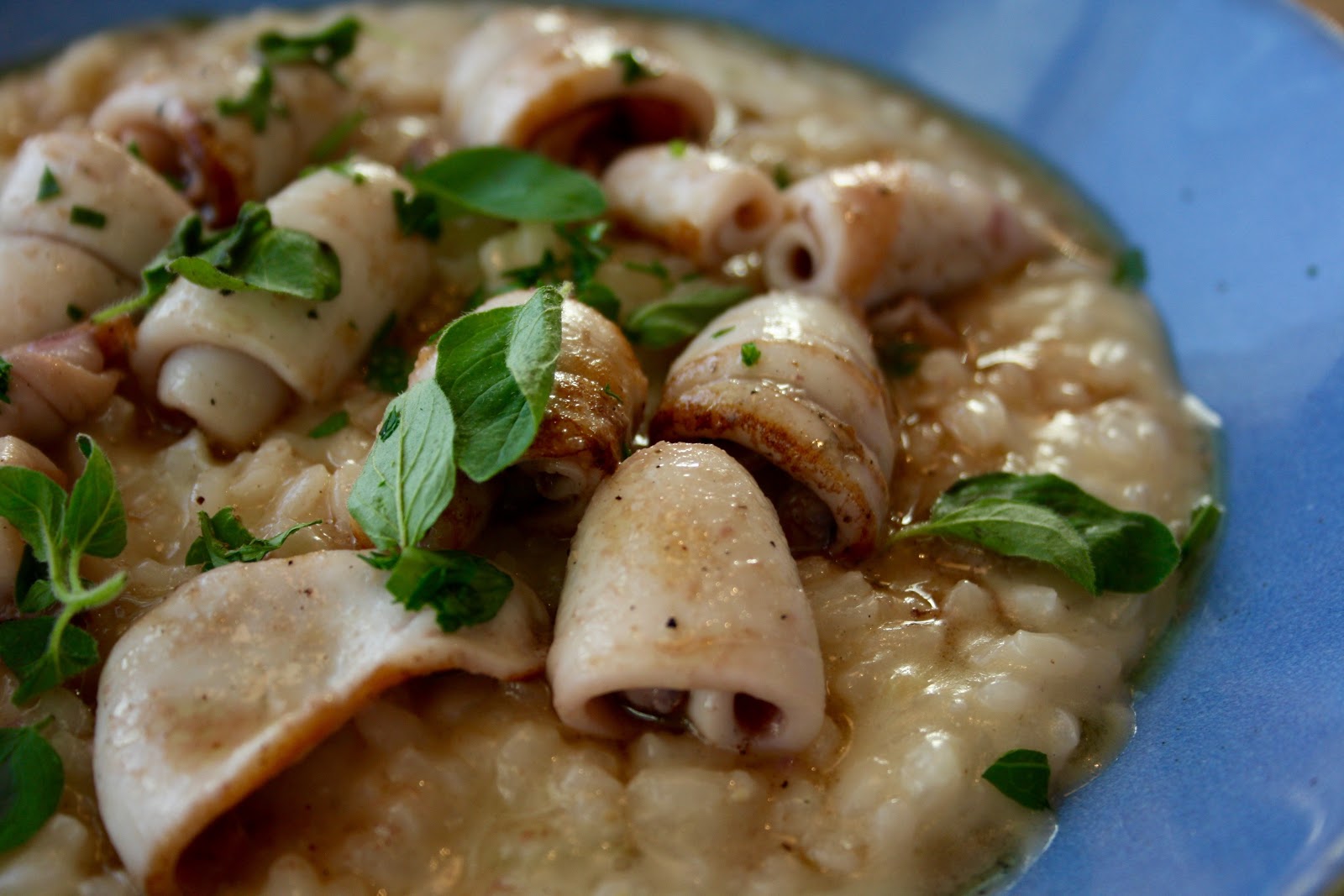 The Monterey Bay Squid Risotto (Timut pepper, Fino Verdo basil, $15) was melt-in-your-mouth perfection. It was so rich, luxurious, and dreamy that it caught me off guard. Suddenly, I realized, this is what risotto is supposed to be like. Usually when I'm sharing a meal with someone, I try to be polite and exercise some restraint with whatever we're splitting, but with this risotto my etiquette went out the window. I couldn't get enough.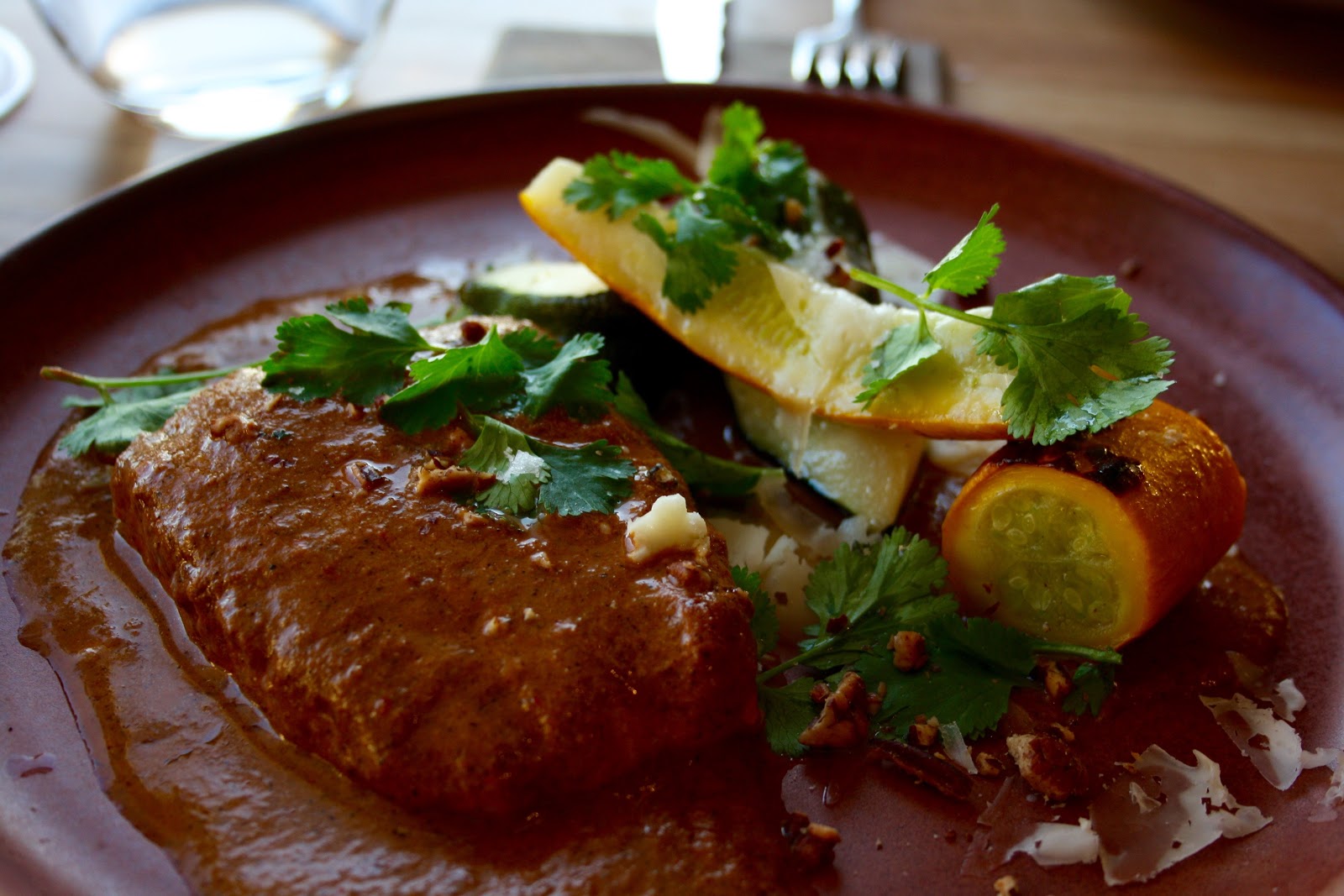 The Halibut Braised in Pecan Mole (Roasted summer squash, popcorn rice dressing, $29) was similar to one of the courses at the tequila pairing dinner. The alternative mole was a fun twist, and Chef Humphrey said one reason he composed this dish was because he was looking for an opportunity to feature popcorn rice, which he had learned about during his time in New Orleans.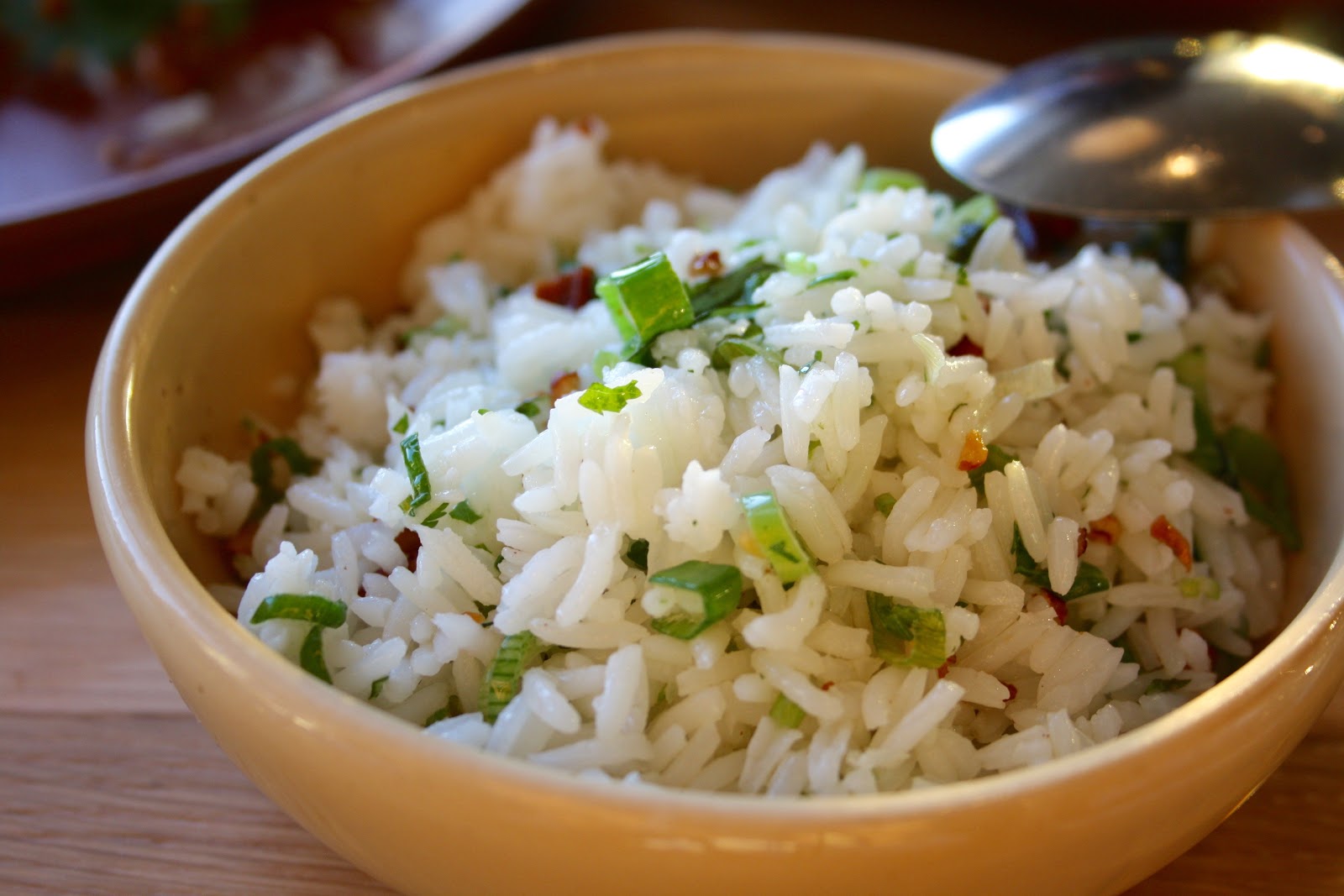 Sure enough, it tasted like buttered popcorn! I appreciated how much attention was paid to making even a simple side dish an interesting way to explore a new ingredient.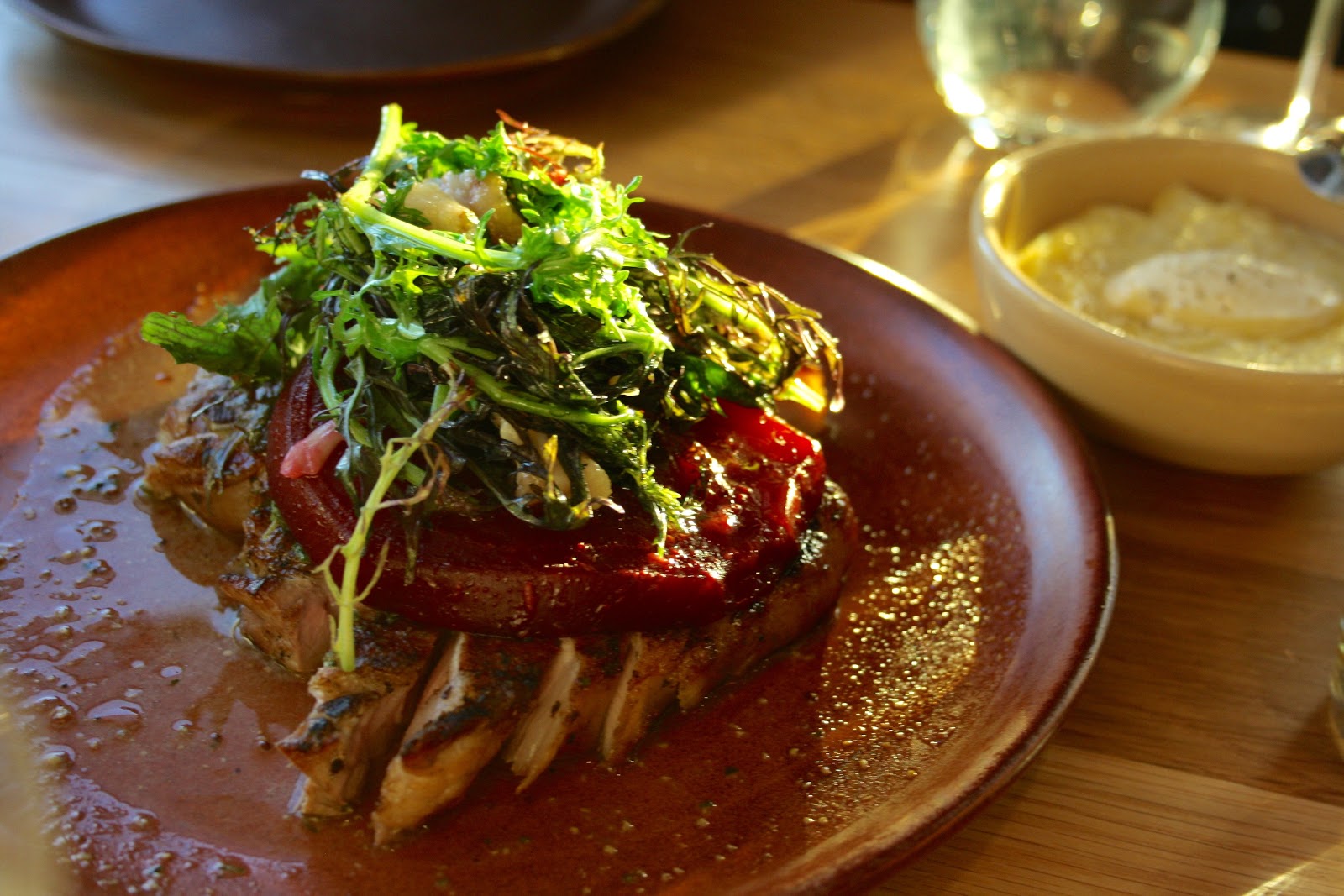 Next to come out was the Heritage Pork Porterhouse (Soft polenta, garnet and gold beets, mustard jus and greens, $31). The coziness and colors of this dish reminded me of fall, and the the polenta was super creamy and served with a big quenelle of butter nestled in the center. It was perfect comfort food.
After eating so much, I wasn't sure I would have room for dessert. And then three arrived…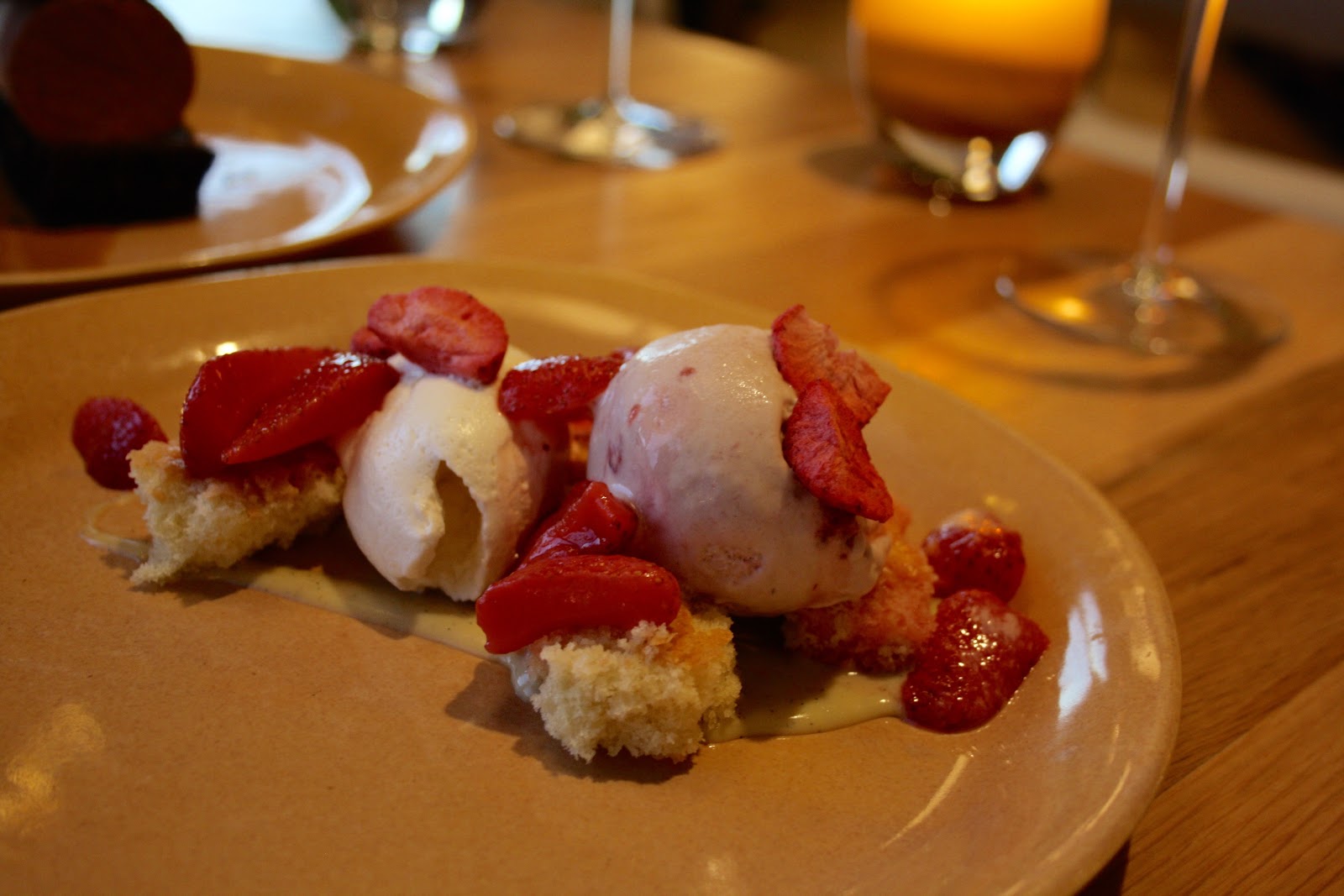 The Strawberry Shortcake (Bourbon-soaked strawberries, strawberry ice cream, $9) was a deconstructed, adult version of the classic that somehow managed to stay bright and refreshing, even though it was a little boozy.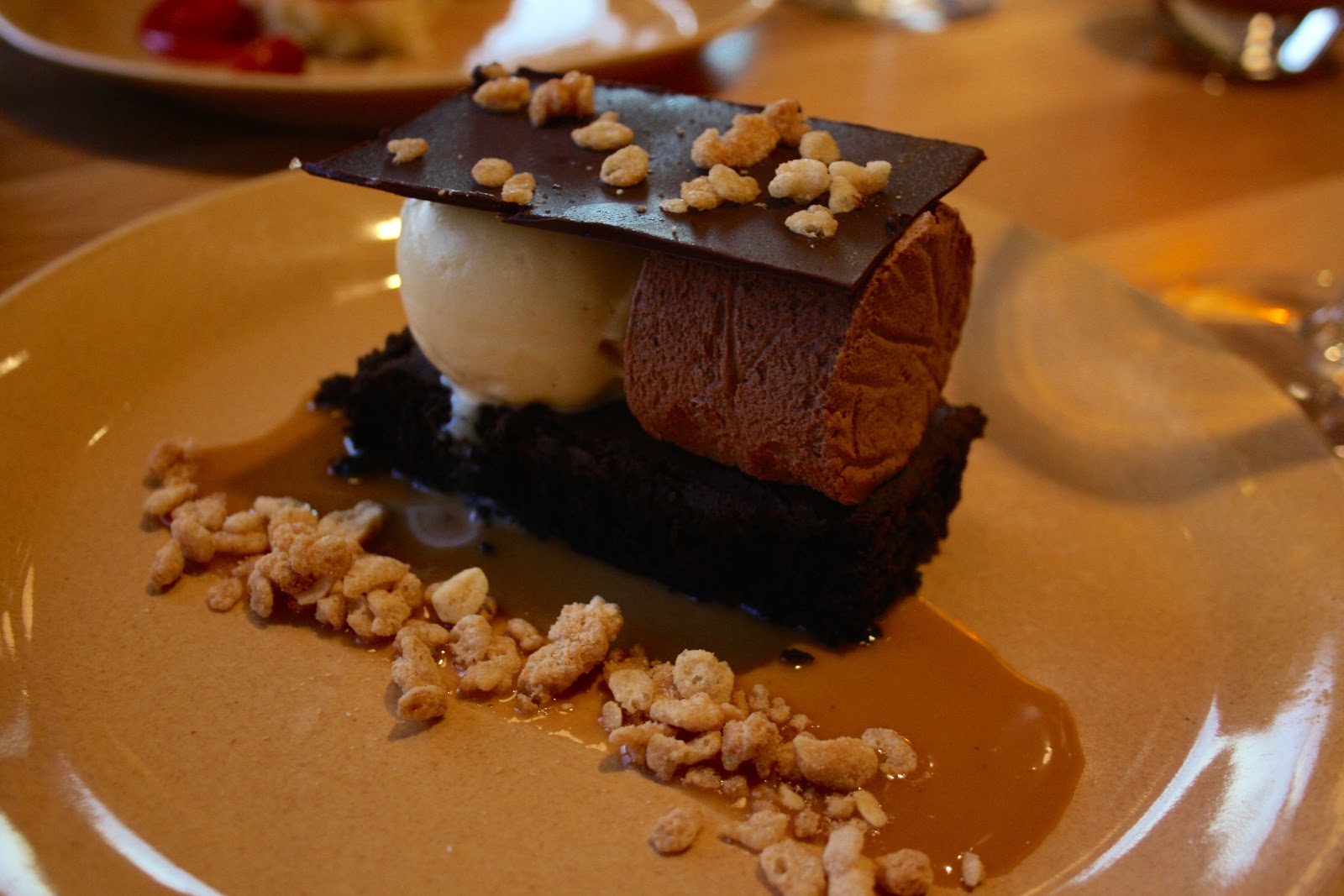 The Chocolate & Peanut Butter (Mousse, flourless cake, ice cream, $10) featured two basic flavors prepared in a multitude of textures: creamy, fluffy, dense, crispy, and crunchy. We had to crack the sheet of dark chocolate with our spoons before digging in to create bites with different combinations of all the ingredients.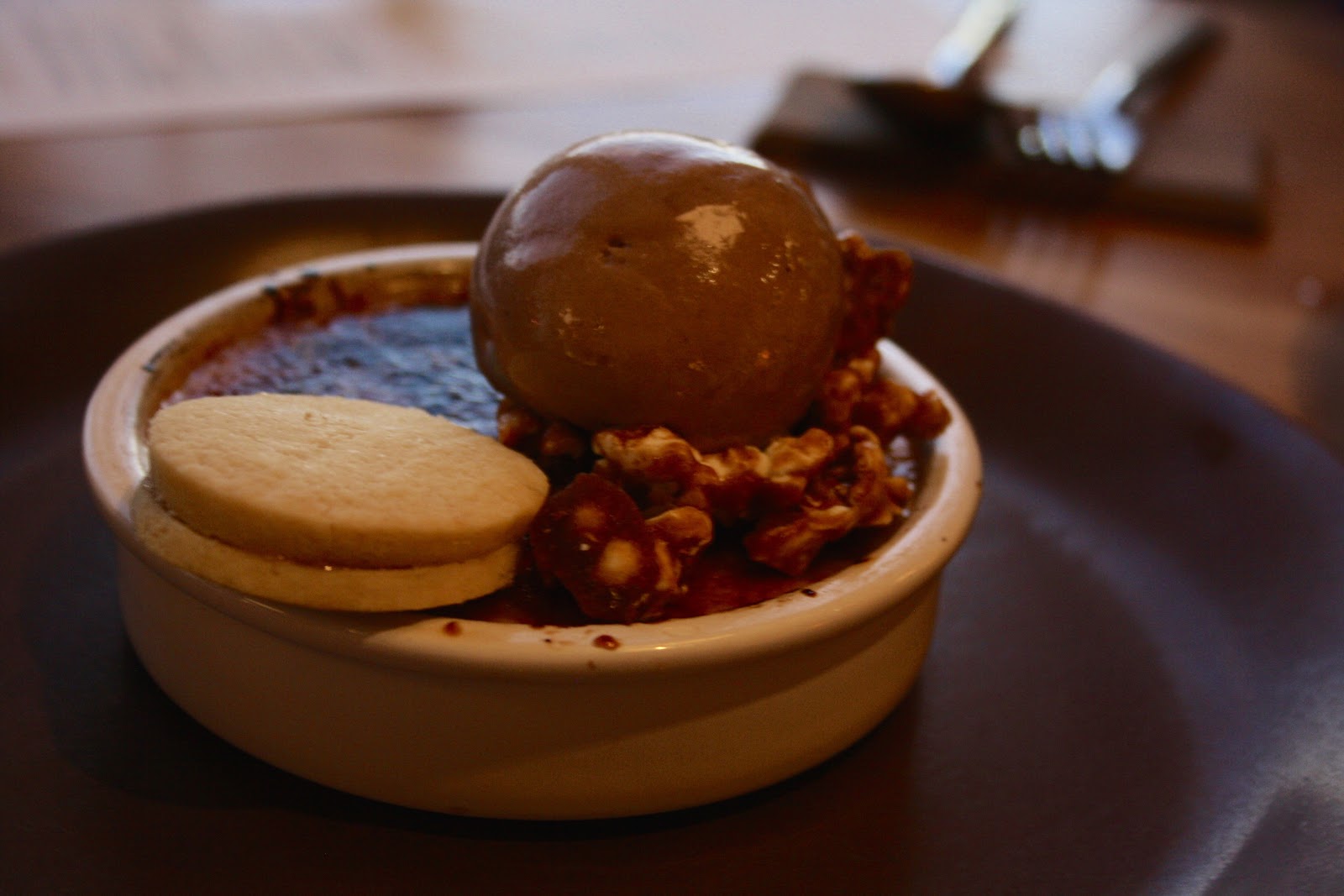 But the dessert that spoke to me the most was the Dulce de Leche Creme Brulee (Malted chocolate ice cream, $10). I was pretty sure I would love it from the name alone, but the caramel popcorn and mini alfajor placed on the caramelized shell took it to the next level. It was like a buffet of sweet treats on top of an already decadent dessert.
It was such a pleasure to have dinner at Limewood that I went back with my boyfriend for our anniversary a few weeks later. It is the type of restaurant that is worthy of a special occasion dinner, but also has food approachable and comforting enough for someone who happens to be staying at the hotel while they're in town on business. Limewood illustrates how a good meal is about attention – to technique, ingredients, and details – not pretension.
As if I need another reason to go back, Limewood will be celebrating its one-year anniversary by debuting a weekend brunch beginning September 9th.
Have you visited Limewood yet? What stood out to you?
41 Tunnel Road, Berkeley
(510) 549-8585

Becca is a New England native who recently moved to Oakland. She loves cooking and eating and is excited to explore her new home as an assistant at East Bay Dish.

Latest posts by Becca Frost (see all)