Mockingbird originally opened on San Pablo Avenue in 2013, but closed in 2016.  Lucky for us, they reopened a few weeks ago in a beautiful, larger space in downtown Oakland.  Becca and I were invited to lunch, but the menu looked so interesting it was really hard to decide what to order. So I was happy when the manager just started sending things out…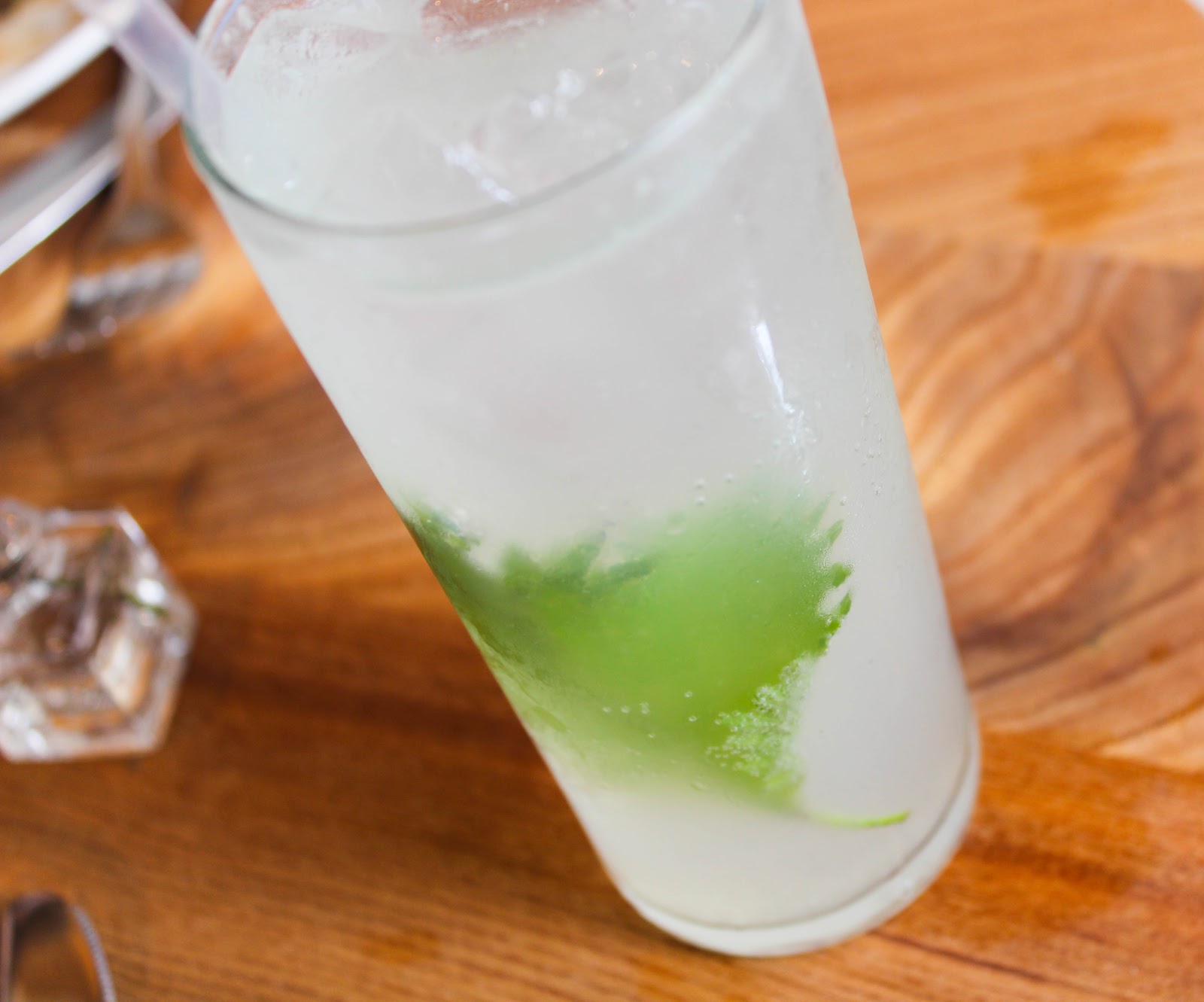 The Oakland Made (OsCo Uptown Dry Gin, shiso brandy, lime, cucumber, soda, $12) was light and refreshing, and I love that it featured a local spirit.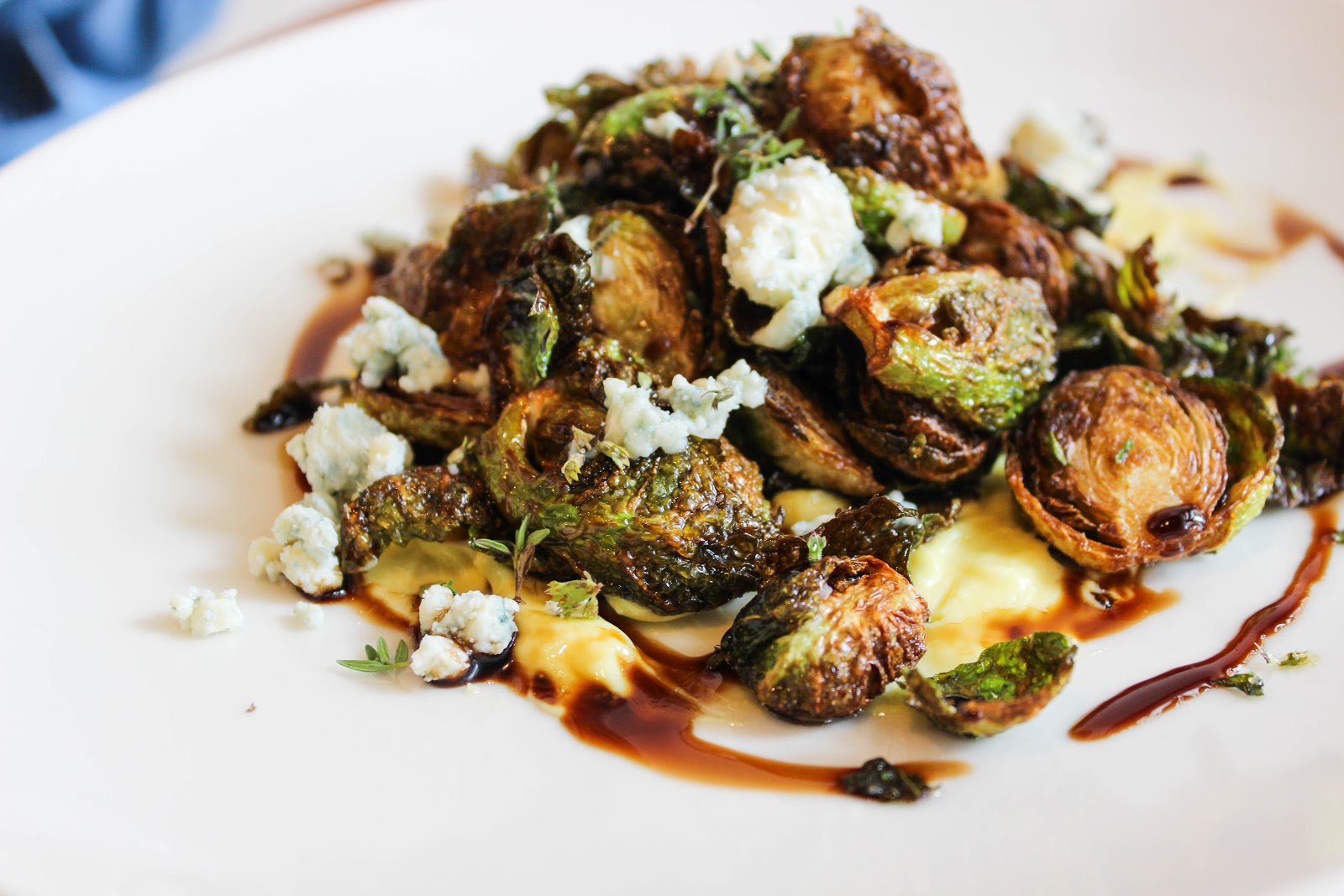 The Fried Brussel Sprouts (confit garlic aioli, blue cheese, thyme & saba, $12) were crispy, funky, tangy and slightly sweet.  It was perfectly cooked and every bite was different, but also balanced.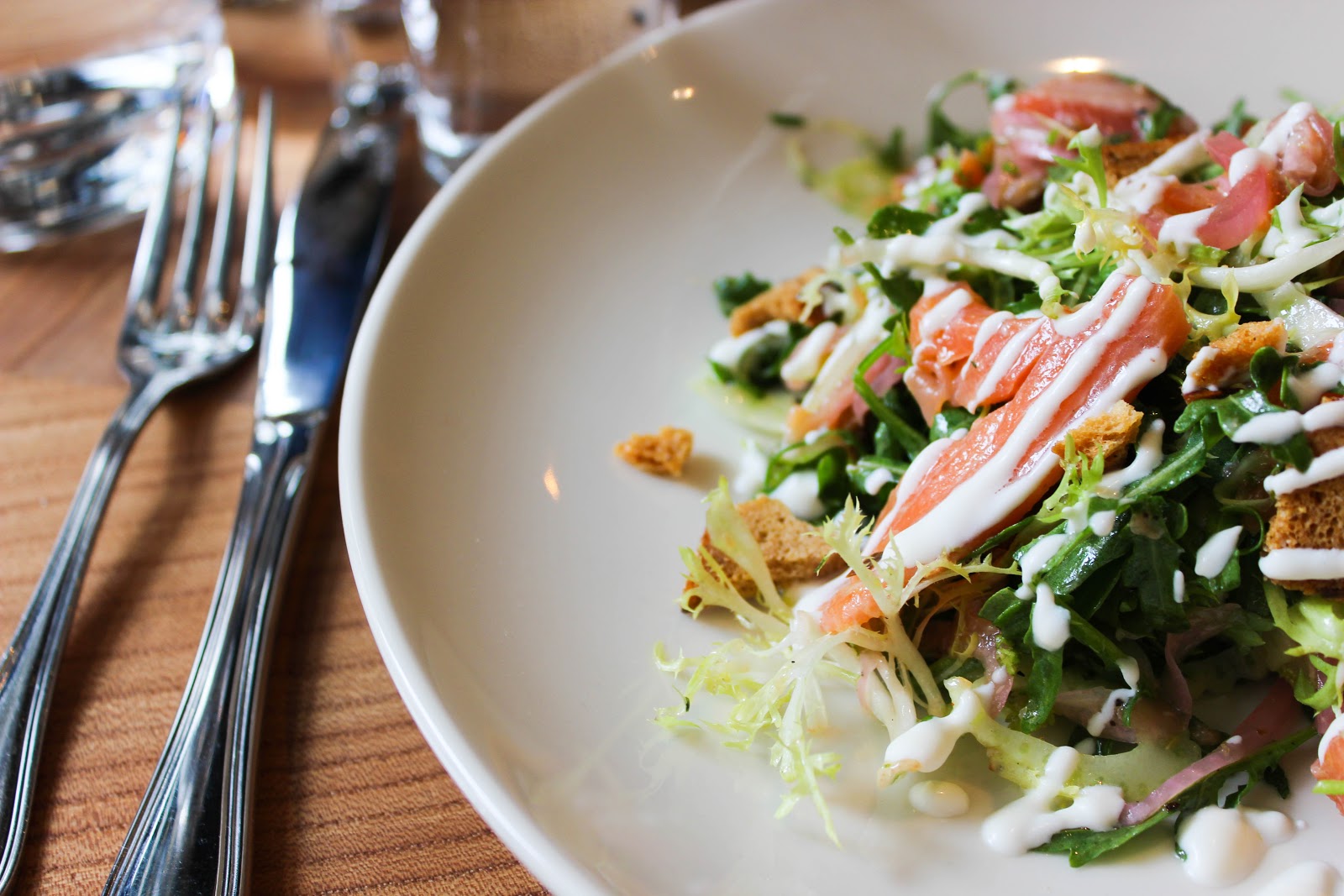 The House Smoked Trout (frisée, arugula, shaved fennel, pickled red onions, crème fraîche & rye bagel chips, $15) was a delicious combination of textures and flavors. Simultaneously playful and refined, it was like eating Bagel & Lox in salad form.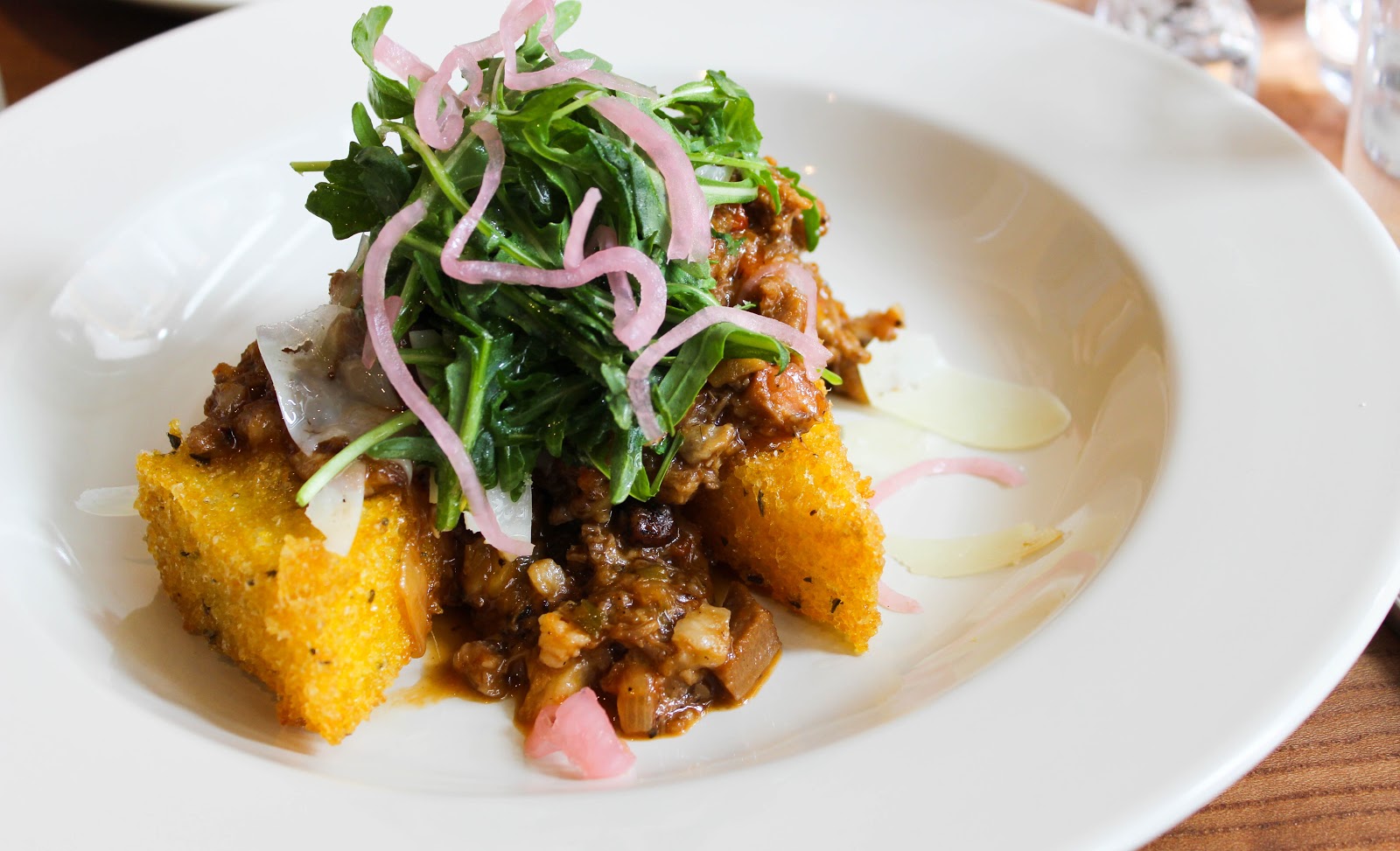 The Overnight Pork Sugo ($18) was equally delicious, but in a completely different way.  With crispy triangles of rosemary polenta, topped with a rich, porky sauce, fresh arugula, tangy pickled red onions, and ribbons of sheep's milk cheese, this dish was comforting to the soul.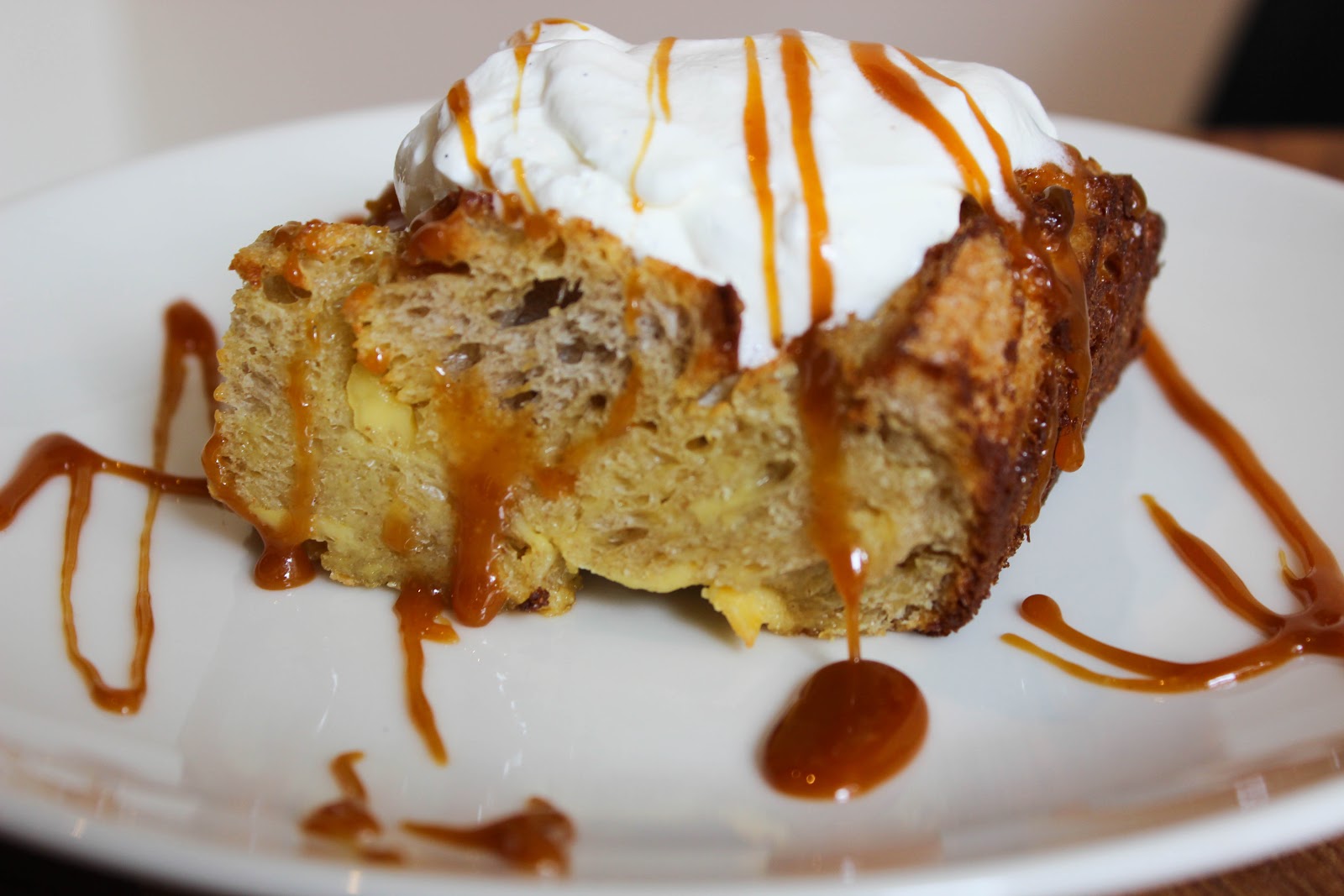 The cinnamony Mockingbird Bread Pudding was drizzled with a rich salted caramel sauce.  It wasn't as soft and custardy as my mom's bread pudding, but this version definitely satisfied my sweet tooth.
Mockingbird's food was sophisticated, yet approachable and incredibly delicious.  There are so many reasons to go to this restaurant – pick up a sandwich for lunch, meet for cocktails after work or date night with bae.  You should definitely check it out and let me know what you think!
416 13th Street, Oakland
510-290-0331

Christina is the founder of East Bay Dish and a social media marketing consultant. If you want to attract more customers with social media, click on my picture 🙂

Latest posts by Christina Mitchell (see all)