I've been on a couple Savor Oakland tours before – in Jack London Square and Chinatown – so I was really excited when I heard about their new tour in Fruitvale.  It's a beautiful neighborhood with delicious food and colorful murals, and it deserves way more recognition.  The new tour is a partnership between Savor Oakland and my friend Ferron Salniker, a talented food writer that travels to Mexico several times a year.  I had a great time tasting my way through the neighborhood on a media tour, so I had to share my experience with you.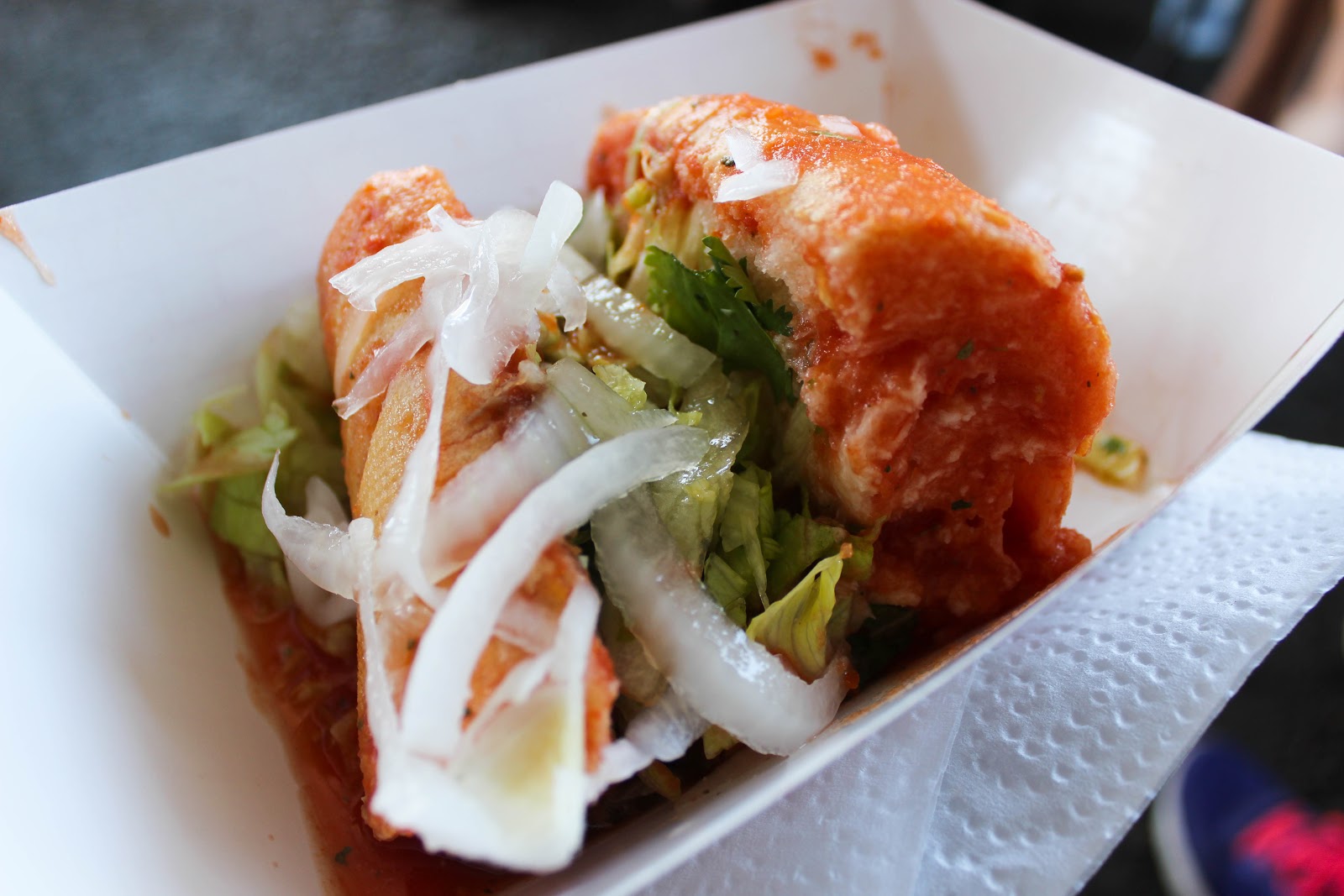 One of my favorite bites was a Torta Ahogada from Pipirín.  It was a beef sandwich, soaked in a light tomato sauce, and then topped with fresh lettuce, onion and cilantro.  It was flavorful and comforting and somehow hearty and delicate and the same time.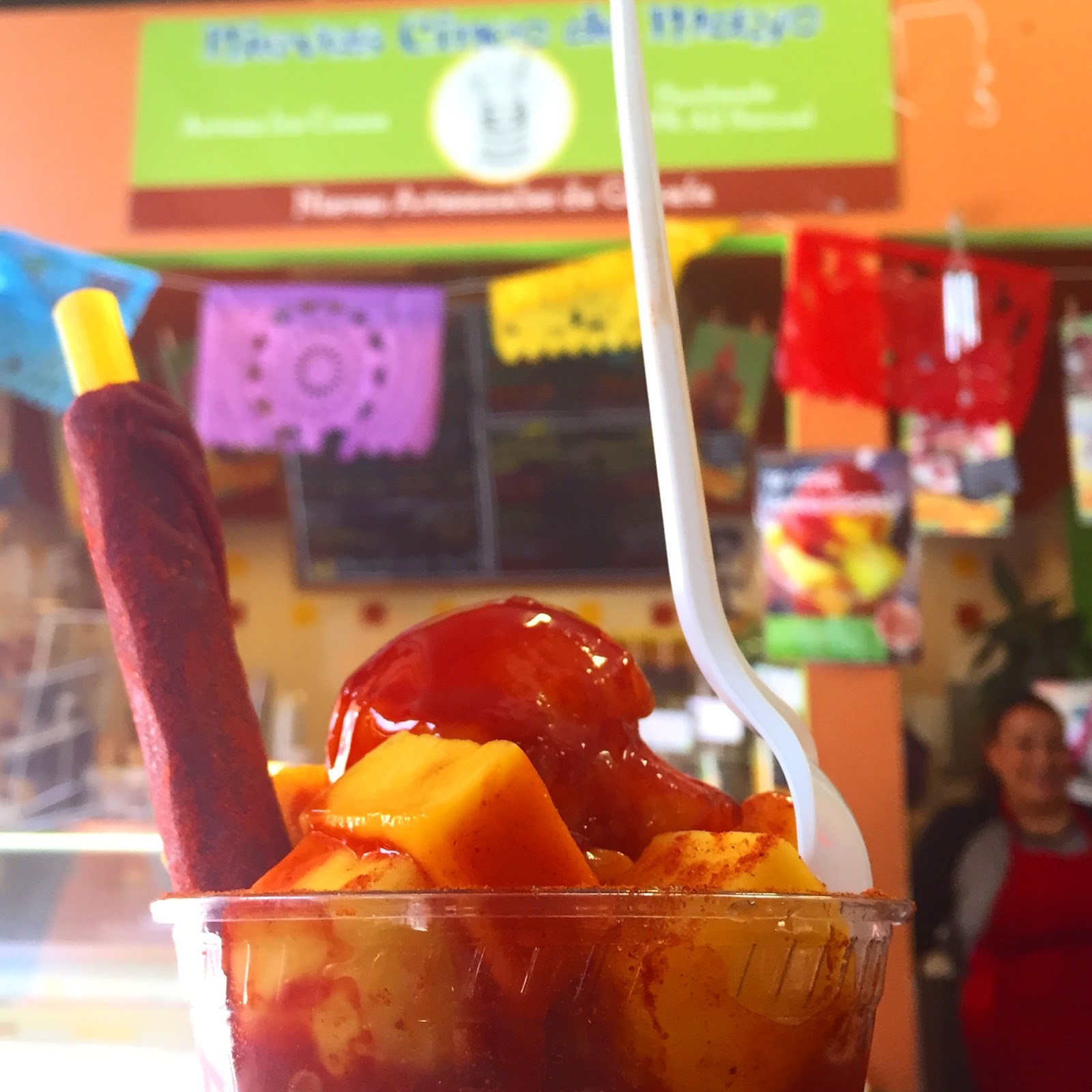 This dessert might look familiar to you because I've already written about my undying love for Nieves Cinco de Mayo.  My first Mangonada experience was life-changing, and now it's becoming a habit.  Part sundae, part slushy, it had mango sorbet, mango shaved ice, diced mango, chamoy, chile and tamarindo and it was the perfect mixture of sweet-sour-spicy.
I really love how Savor Oakland's Fruitvale tour included just enough history and culture between bites, so we could feed our minds as well as our stomachs.  It was delicious, fun and educational and would be great for a team building activity.

Christina is the founder of East Bay Dish and a social media marketing consultant. If you want to attract more customers with social media, click on my picture 🙂

Latest posts by Christina Mitchell (see all)