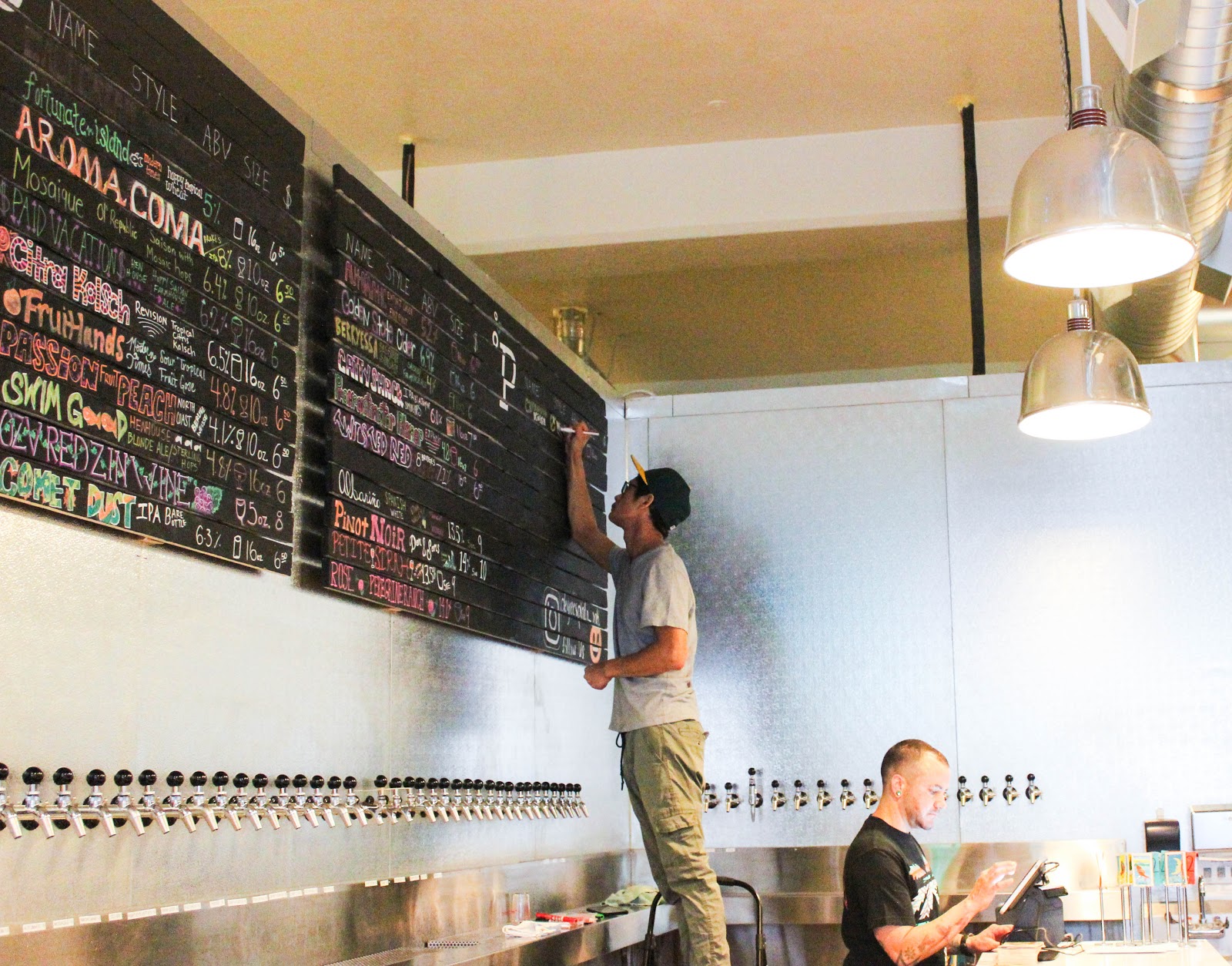 A few months ago, Rich Allen, who has lots of experience in restaurants and craft brewing, opened Degrees Plato with his wife Mercedes Sperling, in the Laurel District.  They live nearby and thought the neighborhood really needed a family-friendly spot with good beer and food – so they decided to open one.
It took me a few months to visit, even though I also live in the neighborhood, so I was happy when my friend invited me to eat with her family.
If you're a beer connoisseur, Degrees Plato is definitely for you.  I got to take a peek inside their huge walk-in refrigerator and it was an impressive sight.  They had tons of bottles and cans and even more taps, so it was basically a fantasy land for beer lovers.  They also had a few wines on tap for non beer-drinkers (like me) and a plenty of dishes on the menu.  According to East Bay Express, the opening chef is Flor Crisotomo, a Oaxacan cook with experience at Nido, Calavera, and Communite Table.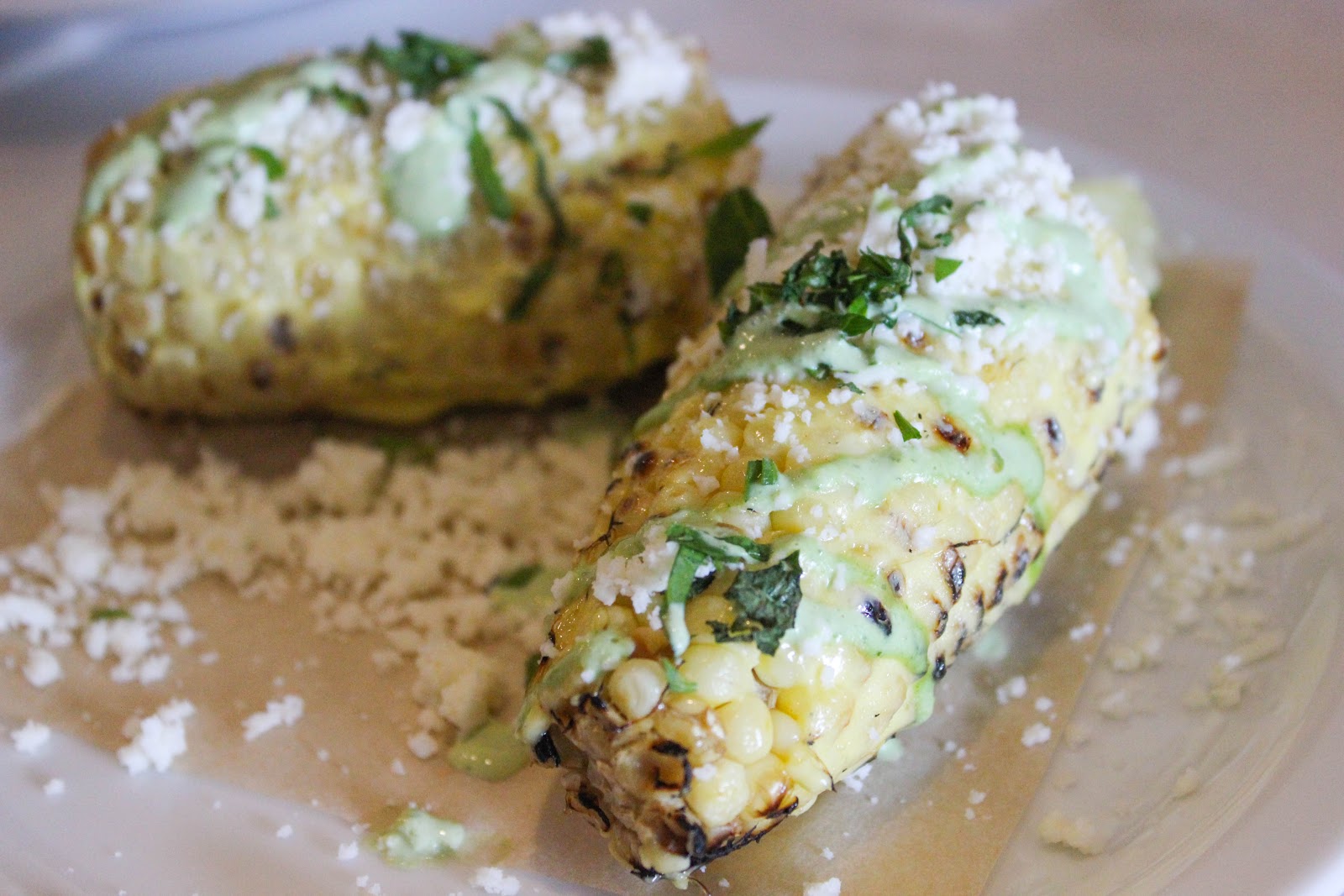 Giovanni's OG Corn ($6) was smoky from the grill and dressed with cotija cheese, lemon aioli and chile piquin.  It was a pretty solid version of a classic dish, but a sprinkle of salt and an extra splash of lemon would've taken it to the next level.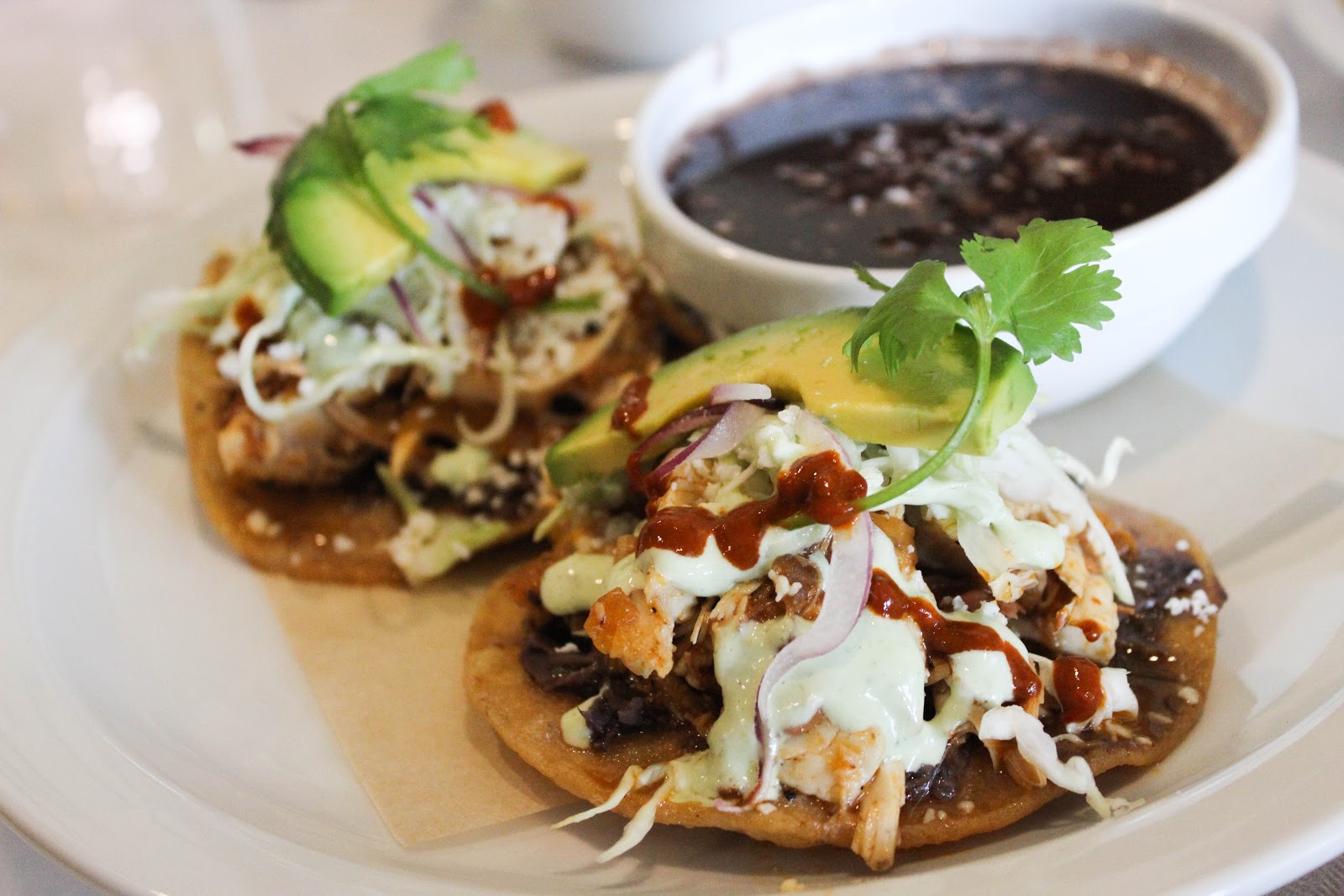 The Tostada de Tinga ($9) was beautiful and the crunchy cabbage, crumbly queso cotija and creamy epazote crema accentuated the shredded chicken.  But a pinch of salt and a lime wedge would've taken it from good to delicious.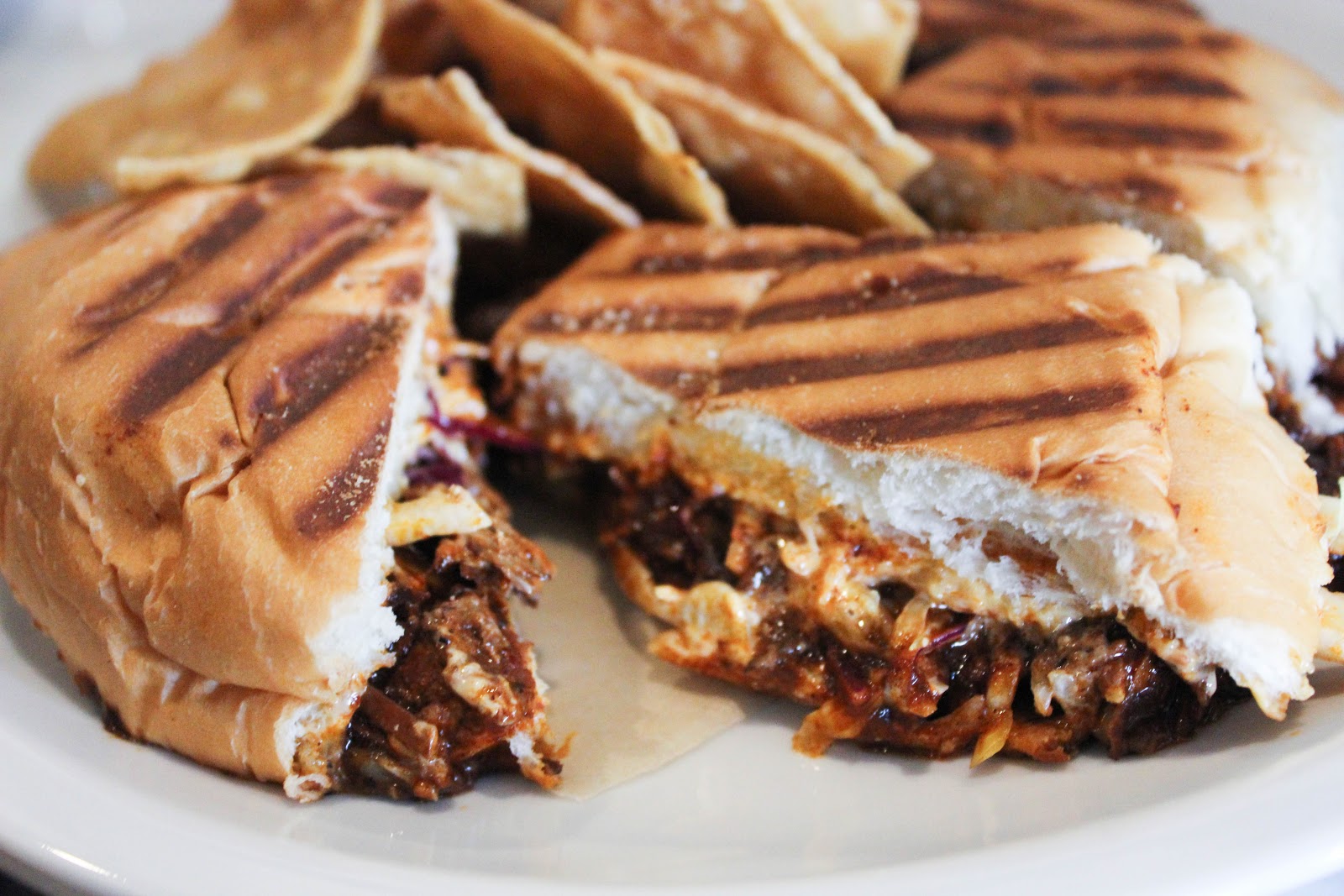 We also split the Adobada Torta ($11), which was stuffed with tender Adobo pulled pork, refried black beans and queso Oaxaca. But it was so large and rich, I couldn't imagine finishing a whole sandwich by myself.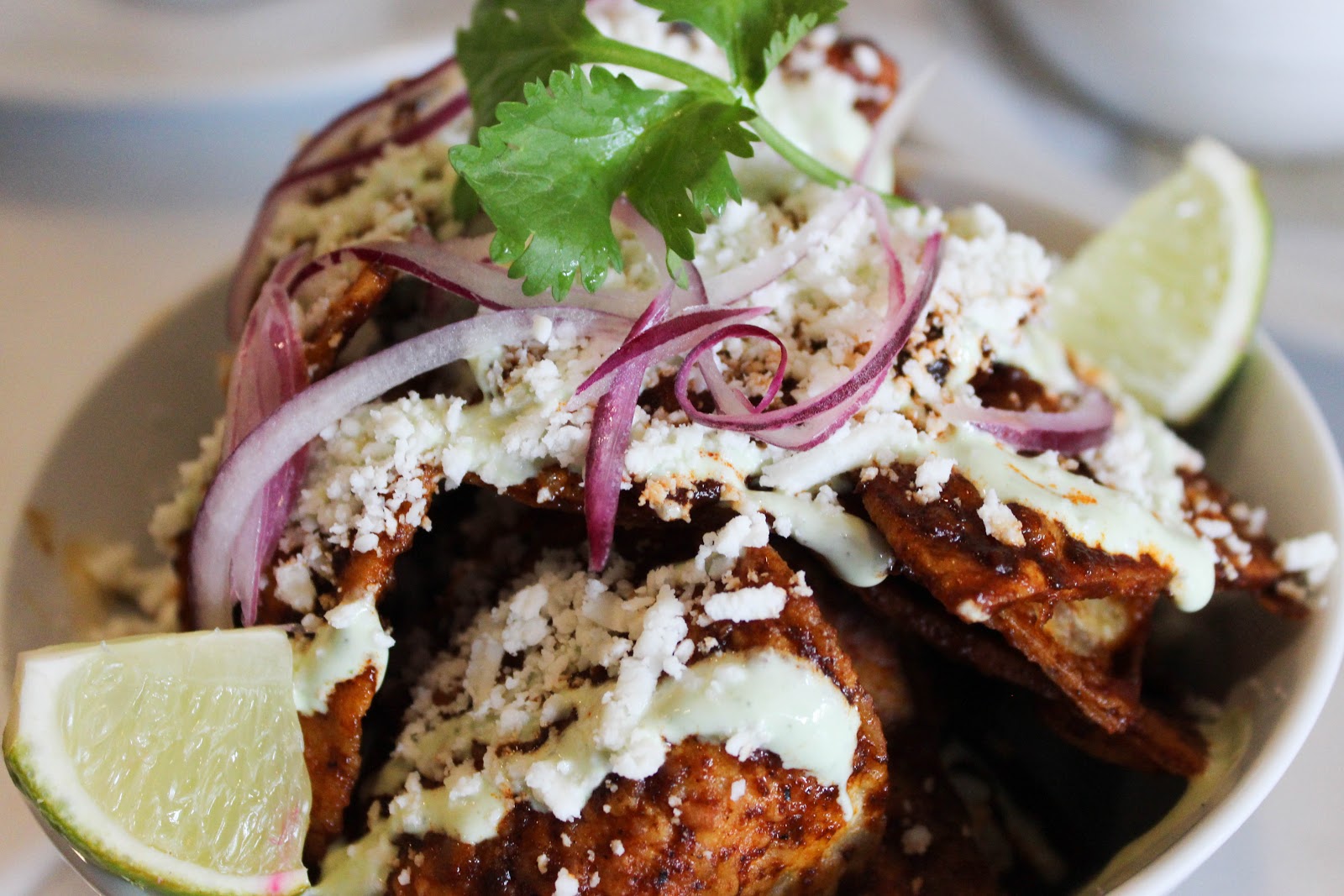 The Totopoz Adobadoas ($5) was definitely one of the standouts. Crunchy house tortilla chips were coated in an earthy guajillo salsa and sprinkled with queso cotija & crema fresca. The flavors were vibrant and balanced and it was easy to share.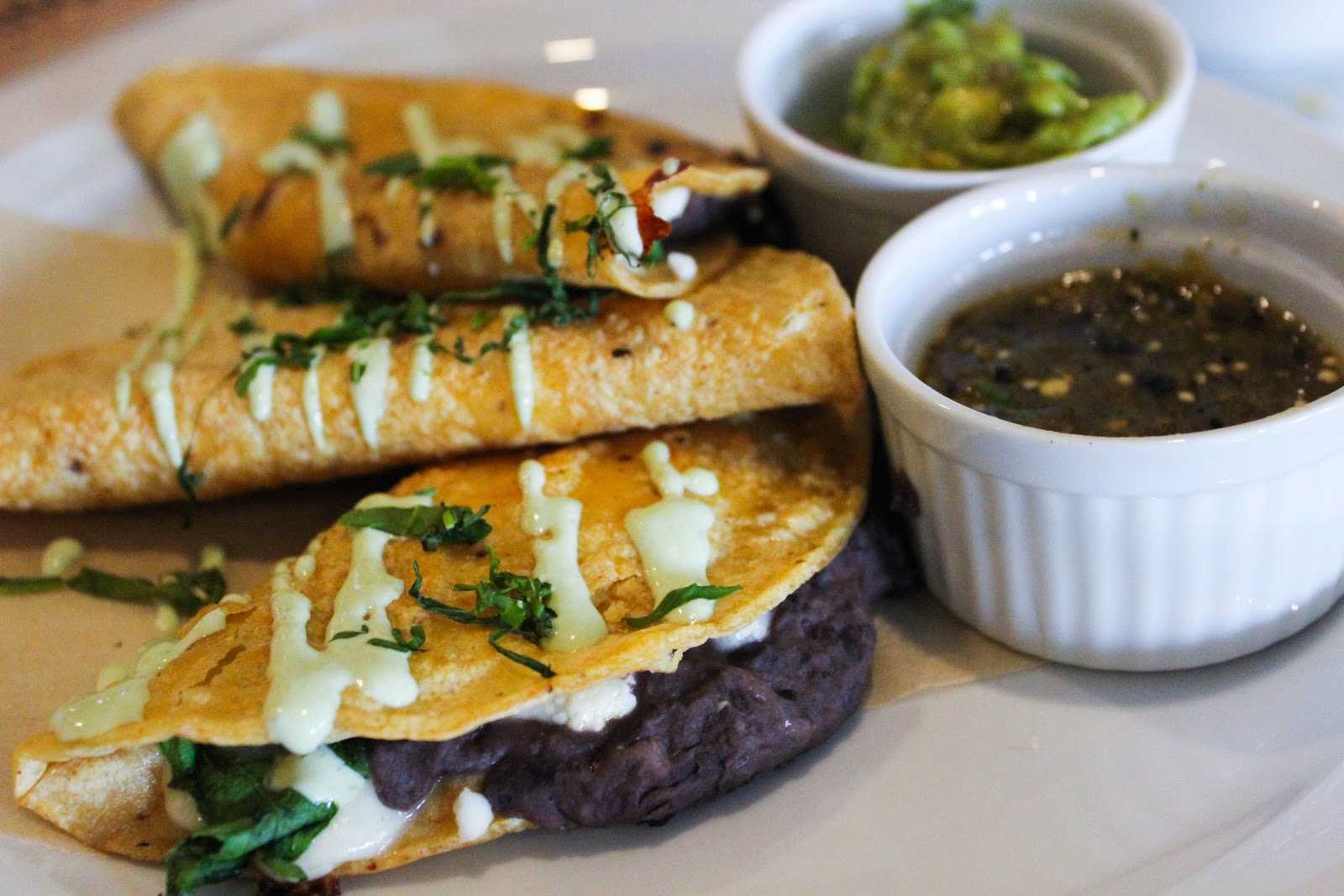 My favorite dish featured Epazote Quesadillas ($7).  A green herb with notes of oregano, anise and mint, the epazote was definitely the star.  I was expecting flour tortillas, but the housemade corn tortillas were incredibly comforting, along with the refried black beans and queso Oaxaca. And a few drops of tomatillo salsa brightened every bite.
If you've never been to Degrees Plato, you should definitely check it out – and let me know what you think!
4251 MacArthur Blvd, Oakland
510-269-7755

Christina is the founder of East Bay Dish and a social media marketing consultant. If you want to attract more customers with social media, click on my picture 🙂

Latest posts by Christina Mitchell (see all)