After reading Christina's review of Navi Kitchen's breakfast menu when the restaurant first opened, I was really excited to check it out for myself. They expanded to dinner service recently so I joined the East Bay Dishing meetup group at Navi Kitchen and we tried all of their Indian-inspired pizzas and a few other dishes.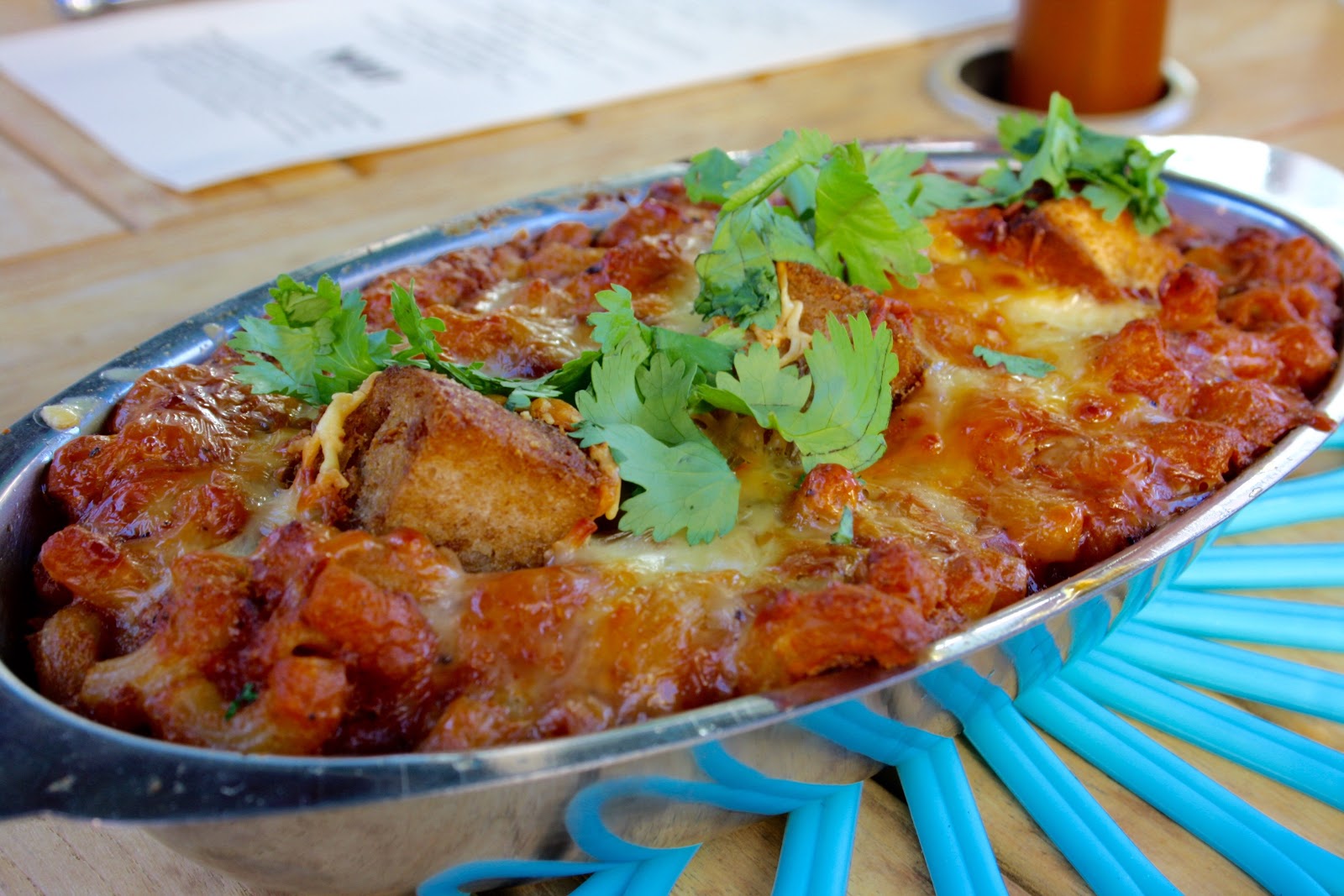 As soon as we looked at our menus, one dish in particular jumped out to the group: the Tikka Masala Mac + Cheese (Baia Pasta elbows with gouda, white cheddar, toast points, $12).
The flavors and textures blended together perfectly, with the spiced masala blend adding depth to the rich cheesy sauce. Even after I started to feel full, I wanted to keep eating more. We added a side of the House-made Hot Sauce for $1 more, and while it was a little too spicy for me, other people couldn't get enough. If you needed another reason to order the Mac + Cheese, $1 from each purchase goes to support Destiny Arts Center.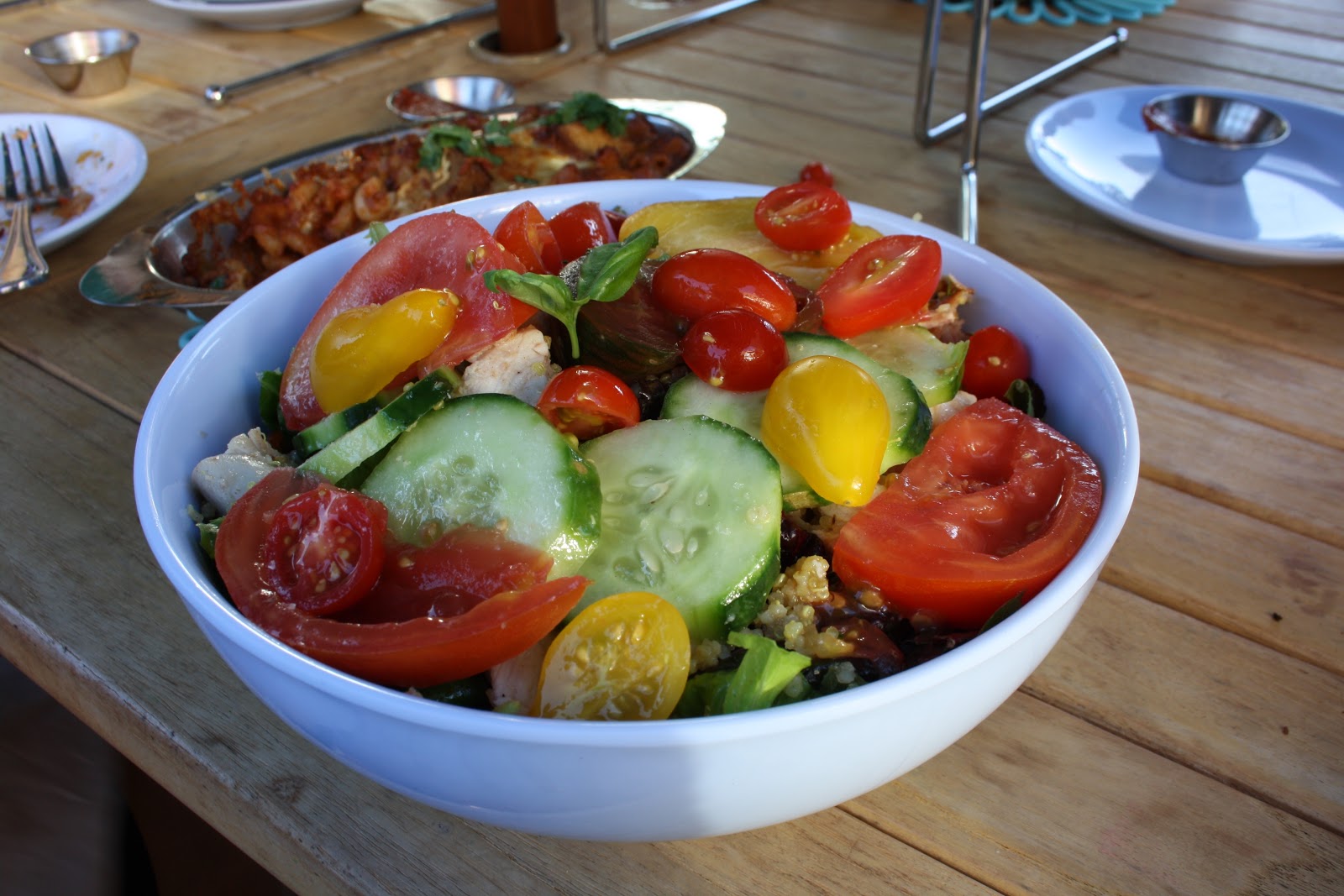 We also split a large Heirloom Tomato Salad with Navi burnt masala brined chicken ($17). The thick slices of tomato and tart, acidic dressing helped balance out the rest of our meal, which was much richer.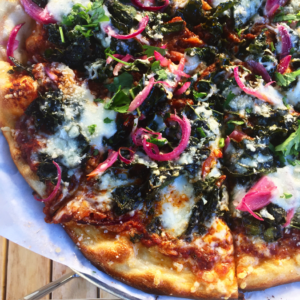 The Kheema Kale (lamb + beef tomato sauce, lacinato kale, red onion, $22) was a hearty pizza. The lamb and beef tomato sauce had a spiciness and depth that was interesting and delicious. I also really enjoyed the crust on the Kheema Kale and the other pizzas, which was crisp on the bottom and chewy around the outside, just the way I like it.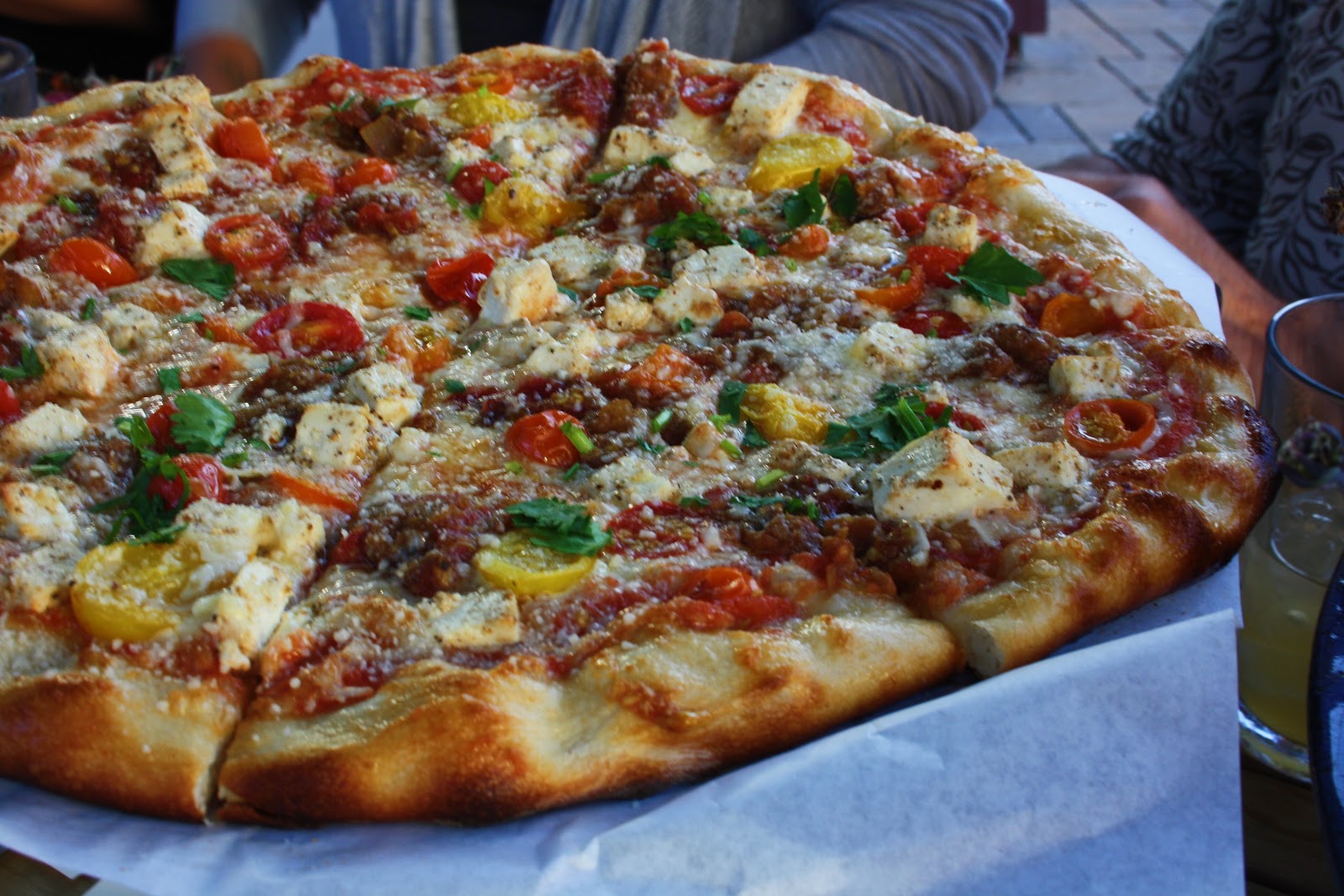 The Love Veggie (eggplant crush, marinated paneer, cherry tomatoes, tomato sauce, $19.50) tasted fresh and summery. The flavors were more mild than the other pizzas, and this one was the most similar to a traditional Italian/American pizza.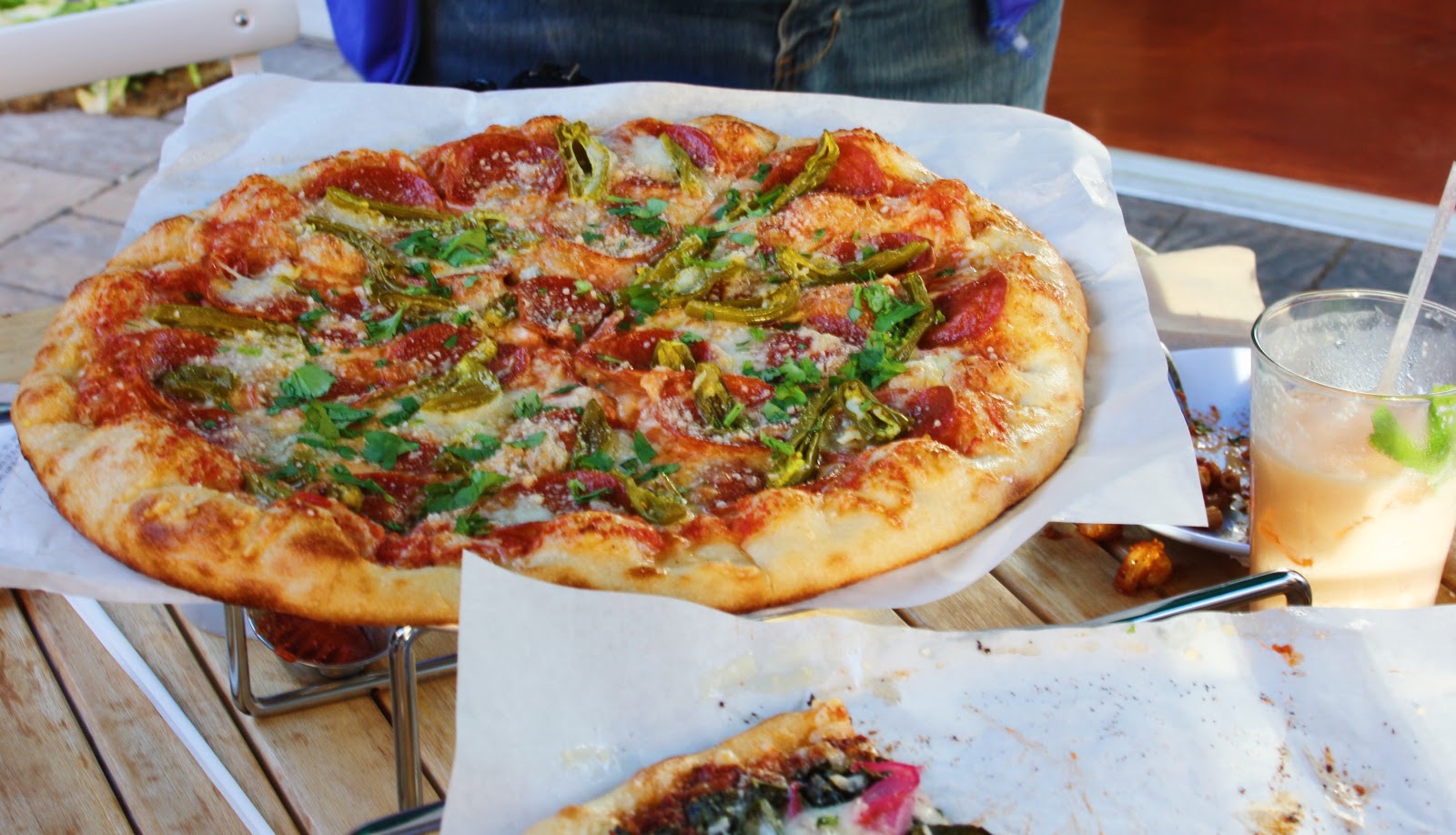 At this point in the meal, I was getting full so unfortunately I didn't try the Preeti's Peppah (pepperoni, pickled peppers, tomato sauce), but Christina thought it was like a classic pepperoni with a serious upgrade – meaty, tangy, and slightly spicy.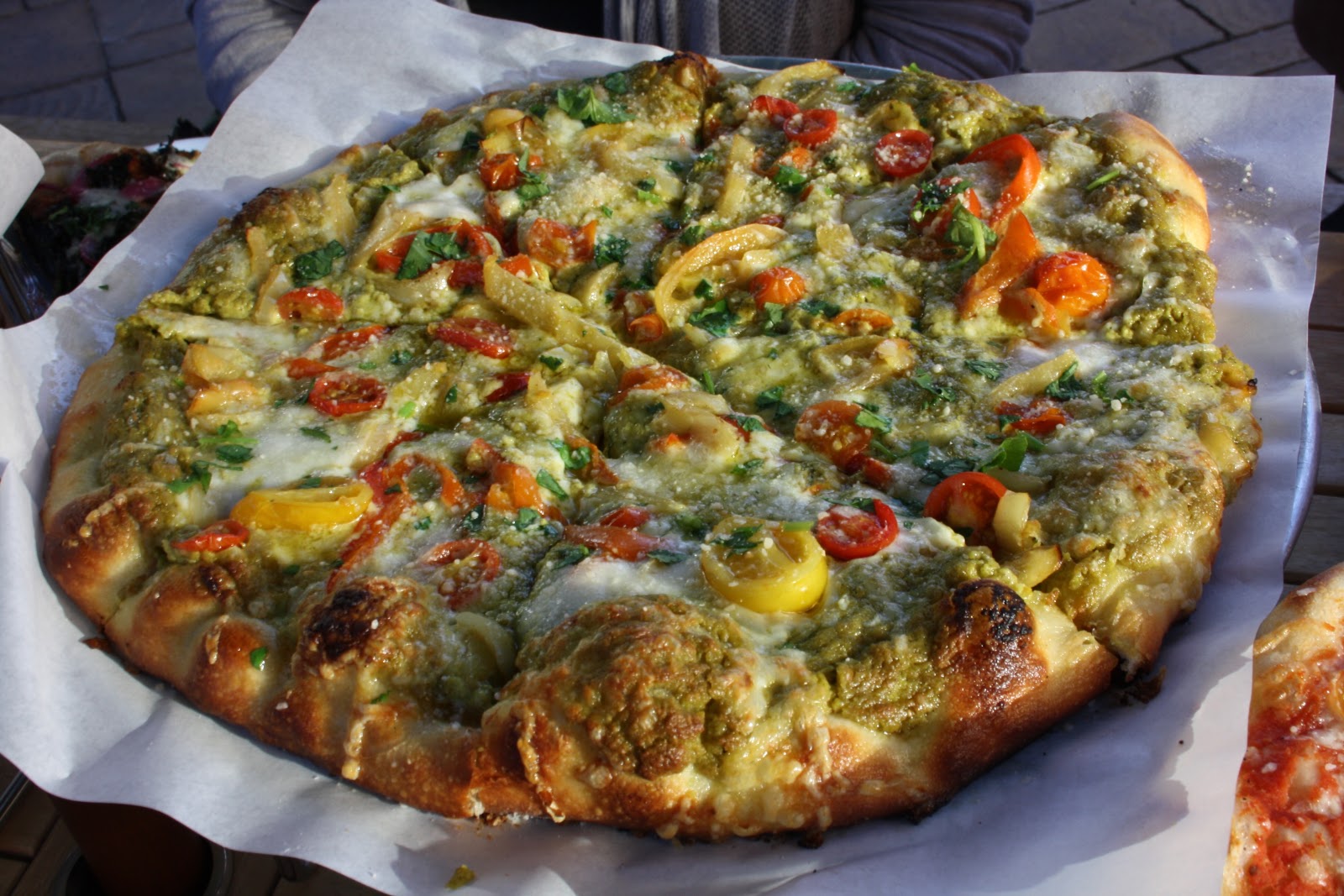 The Leelu Potato (pistachio herb pesto, potato, sweet peppers, cherry tomatoes, $19) was my favorite pizza of the night. The pistachio herb pesto was a bright, interesting departure from a traditional tomato-based sauce. It was colorful, unique, and totally delicious. I'm already planning my next trip to Navi Kitchen for another few slices of this pizza.
The East Bay Dishing meetup group had a great time trying Navi Kitchen's dinner menu. Navi Kitchen has a lot to offer, and I'm excited to go back.
Have you visited Navi Kitchen yet? What would you recommend?
5000 Adeline Street, Emeryville
(510) 285-6923

Becca is a New England native who recently moved to Oakland. She loves cooking and eating and is excited to explore her new home as an assistant at East Bay Dish.

Latest posts by Becca Frost (see all)