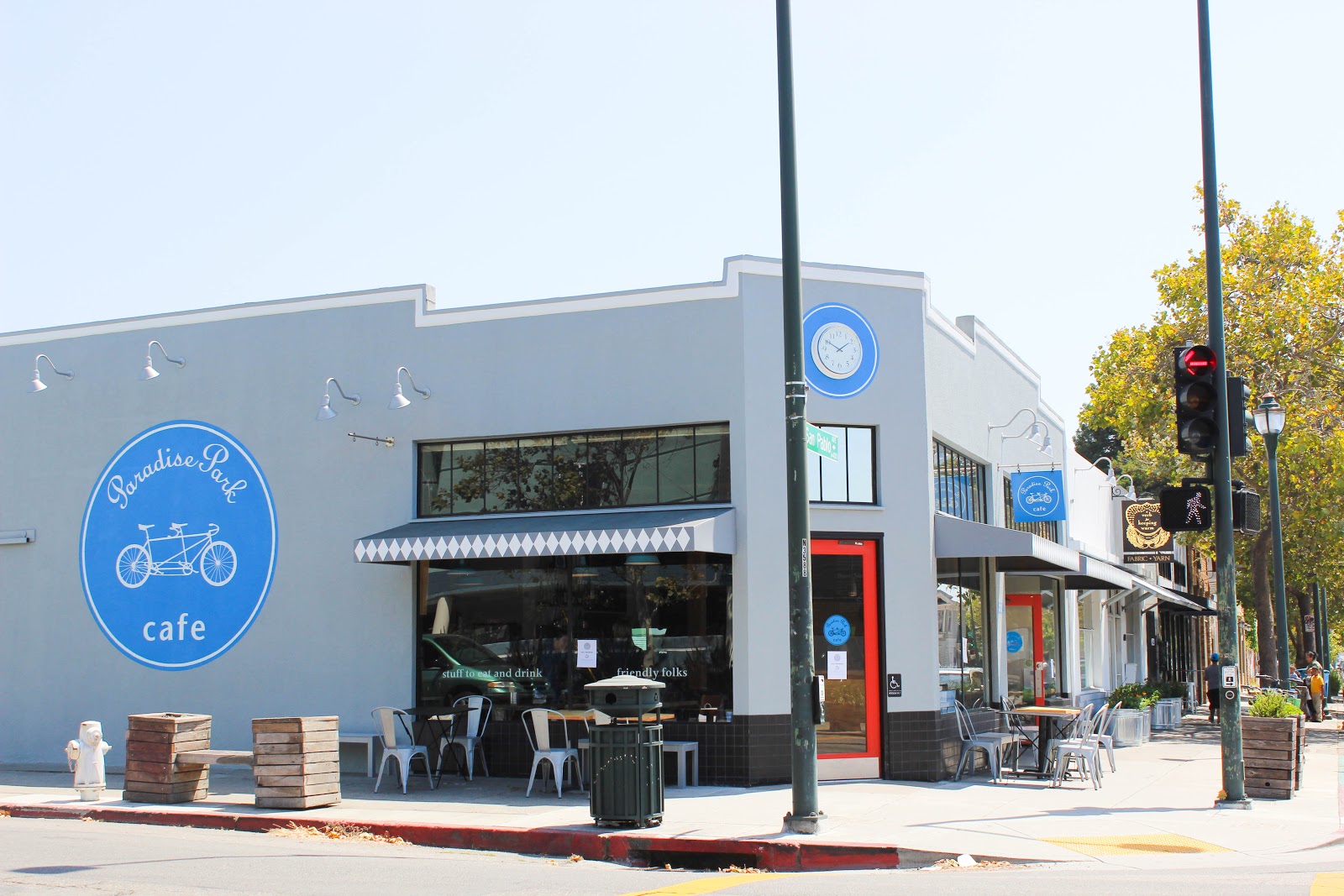 Did you know that the NOBE neighborhood (North Oakland, Berkeley, Emeryville) used to be known as Paradise Park?  I didn't, but it's a great name for the new cafe that recently opened in the former Actual Cafe location.  The family that owns San Francisco's Dolores Park Cafe, Precita Park Cafe and Duboce Park Cafe recently expanded to the East Bay with Paradise Park Cafe and they are excited to join the community.
Paradise Park Cafe served "New American" cuisine made with local, sustainable ingredients when I went to a media preview a few weeks ago.  I tasted several vegetarian dishes that were begging for a sprinkle of sea salt, lemon juice and/or olive oil, but then my favorite dish appeared….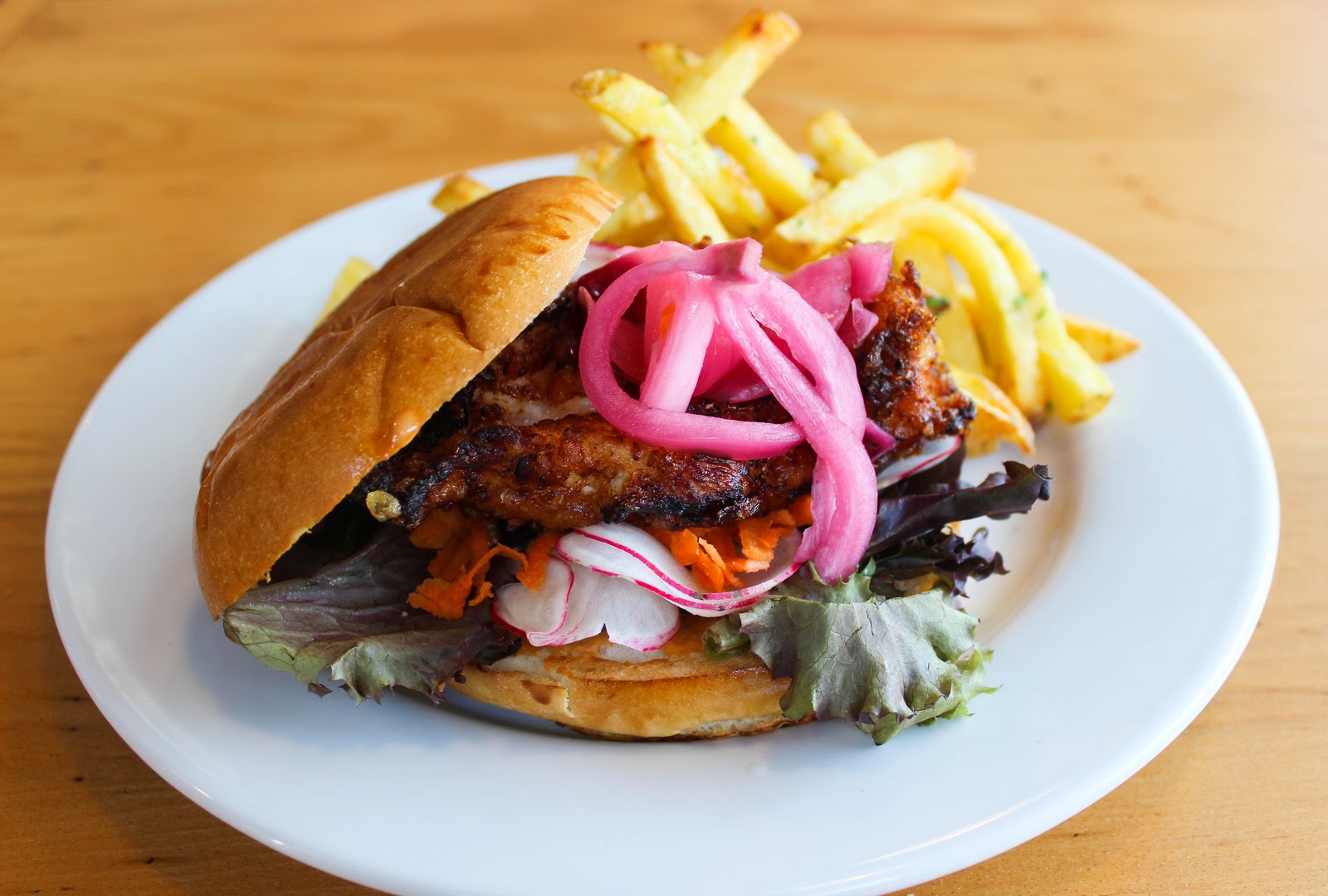 The Fried Chicken Sandwich ($12) was the best dish I tasted because flavor was coaxed out of each ingredient and they all worked together to create a beautifully balanced bite. The breast was marinated and lightly grilled, before getting flash fried in a thin tapioca batter, resulting in tender and slightly crispy chicken. Then local organic greens, shredded carrots, radish, and pickled onion added bright freshness, the Sriracha aioli finished it off with subtle heat and the Challah bun softly cradled everything inside.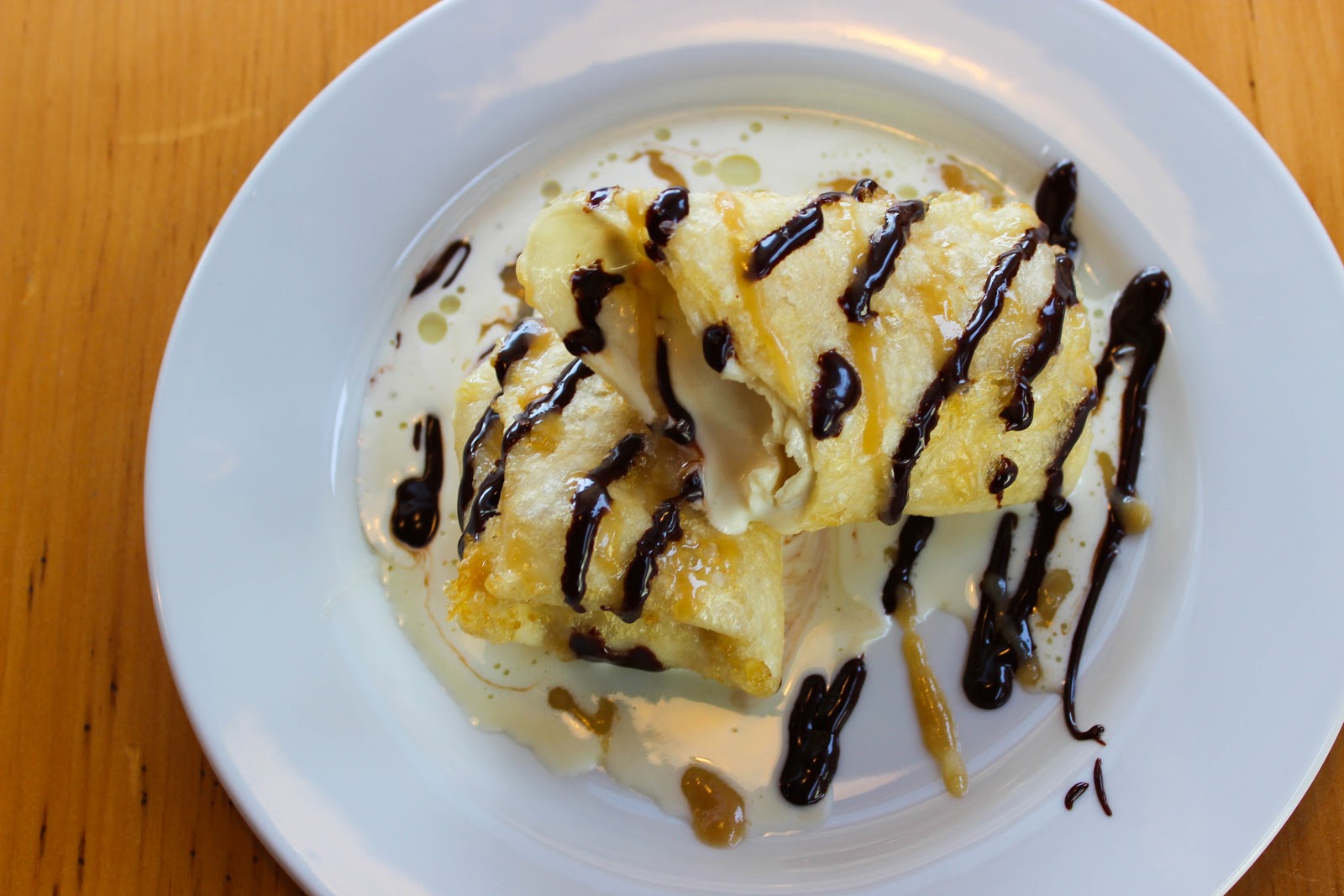 Their Ice Cream Burrito ($6) was interesting, tasty, and also pretty big, so don't try to finish one by yourself. Vanilla ice cream was wrapped in a flour tortilla and then flash fried and drizzled with chocolate and caramel sauce. The tortilla was warm and slightly crispy, which complemented the cold, soft ice cream inside.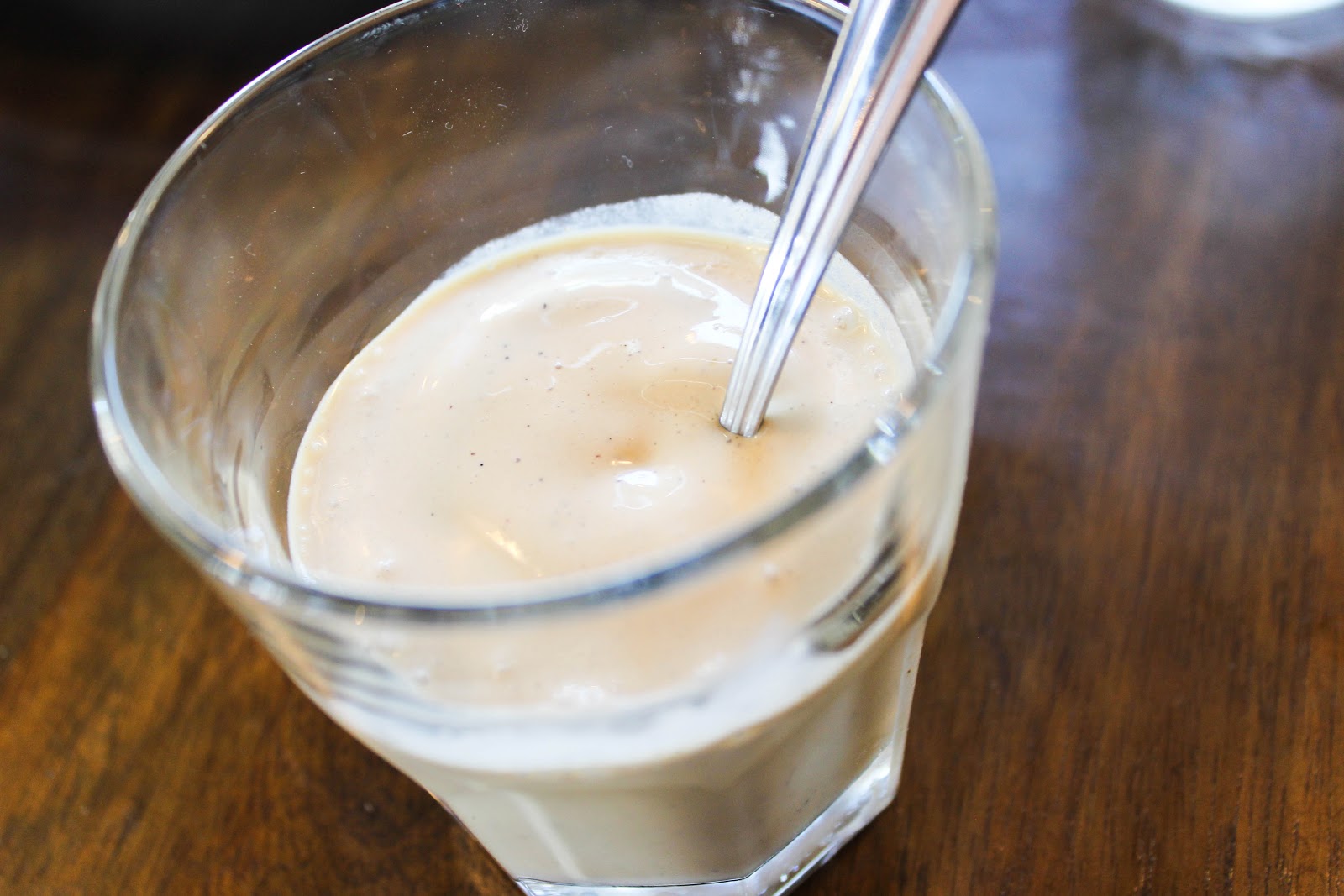 You should also know about their Affogato, which was only on the secret menu. It was an insanely delicious combination of coffee, caramel and organic vanilla ice cream and I devoured it in 2.5 seconds.
If you're in the neighborhood, you should definitely check it out and let me know what you think!
6334 San Pablo Ave, Oakland
510-756-4141

Christina is the founder of East Bay Dish and a social media marketing consultant. If you want to attract more customers with social media, click on my picture 🙂

Latest posts by Christina Mitchell (see all)