When ramen shops started opening in the East Bay a few years ago, I tasted several versions and listened to a lot of perspectives but hadn't really developed my own opinion.  So I decided to do some research at some of the most popular spots in the Bay Area and go on an impromptu ramen road trip.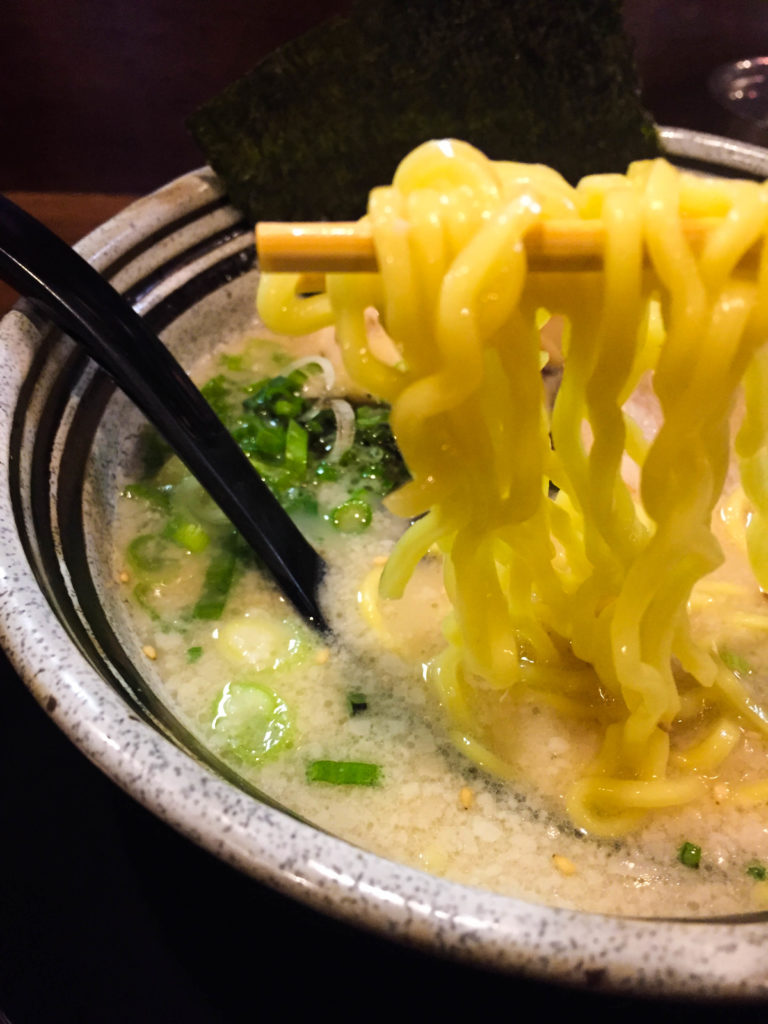 I started in Santa Clara at Orenchi and there was a short wait for a seat at the bar.  After getting some advice from ramen connoisseurs, I ordered the Orenchi Tonkotsu ramen (egg, pork, green onion, bamboo shoot, mushroom, sesame, nori seaweed, $10.50).  The broth was kind of flat and oily, but the noodles were incredible!  Springy and "al dente," the noodles were definitely the best component in the bowl.  I left most of the broth, but inhaled everything else and then took myself to a movie for some time to digest.
I've never used numbers in a blog post to describe my experience at a restaurant, but this is a special situation because I need to explain how all of the bowls compared.
Noodles – 10
Broth – 6
————–
Total – 16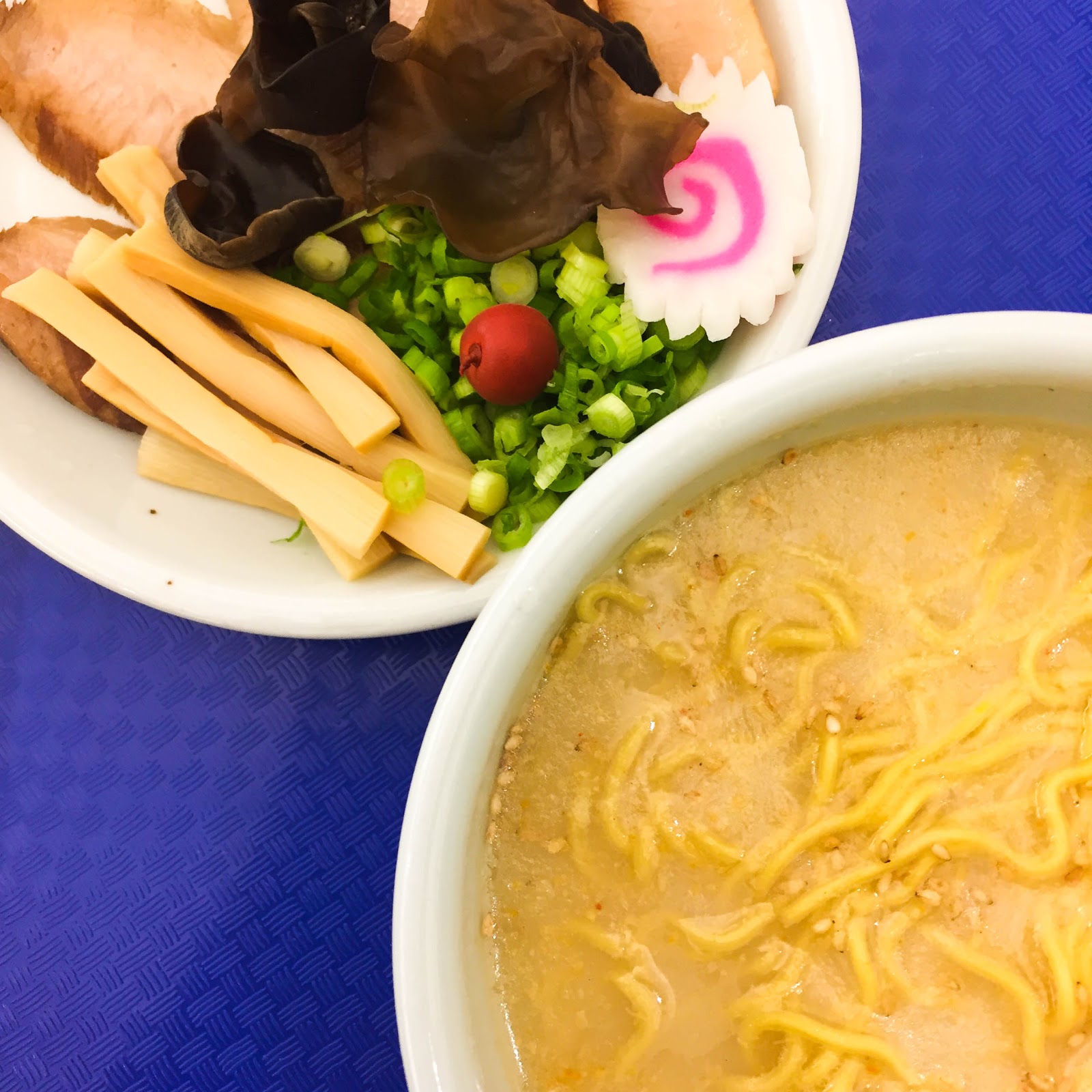 After the movie, I went to Santouka in San Jose, which was inside a Japanese supermarket.  There was a longer line, but after I ordered, it was fun to walk through the store while I was waiting for my food.  Santouka's original dish, the Tokusen Toroniku Ramen (with roasted pork cheeks) was served separately, with the noodles and broth in a bowl and the meat and veggies on a plate.  I shared a table with a young family in the food court and went to town, combining everything as I ate.
This time, the noodles were really soft and almost overcooked, but the broth was incredibly smooth, porky and layered.  It was so soulful, it made time stand still.  The toddler sitting next to me was having a meltdown, but all of the commotion disappeared when that bowl of ramen commanded all of my attention.  I devoured every single drop.
Noodles – 6
Broth – 10
————–
Total – 16
Afterwards, I walked through the aisles of the supermarket again and reflected on my day.  Which bowl was better?  I'd heard that noodles were more important and broth was only supposed to be a vehicle – but Santouka's broth made time stand still. Hmm….
I planned to make a third stop, but there was no more room in my stomach, so I had to make a trip on another day.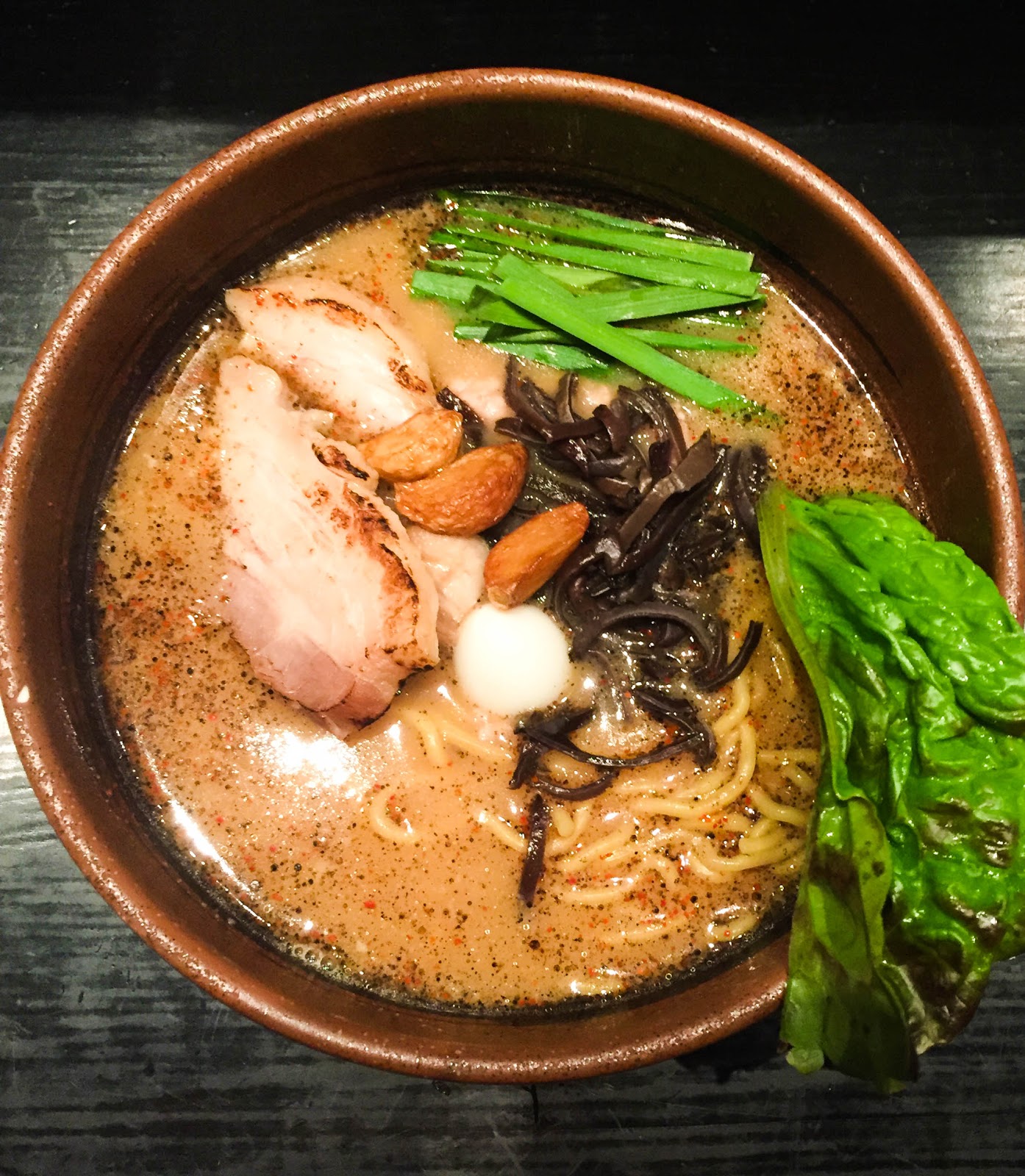 I was on the peninsula for a conference a couple weeks later, so I decided to stop at Ramen Dojo in San Mateo on the way home.  One of my ramen gurus suggested that I order the Garlic Pork Ramen with Chasu Pork.
The noodles weren't as springy as Orenchi's and the broth wasn't as soulful as Santouka's, but the entire bowl was more satisfying than both of those experiences.  The sum was more than its parts.
Noodles – 8.5
Broth – 8.5
——————
Total – 17
I learned a lot on my Ramen Road Trip, and now I have some context.  With this research under my belt, I'm going to revisit some of the East Bay ramen shops and see how they compare.
What do you think?  What's your favorite ramen spot?

Christina is the founder of East Bay Dish and a social media marketing consultant. If you want to attract more customers with social media, click on my picture 🙂

Latest posts by Christina Mitchell (see all)