With two restaurants in Sacramento, Fish Face Poke Bar recently expanded to the Bay Area with a location in Emeryville Public Market. They use sustainable ingredients and cut their seafood fresh every day, so I was excited when they invited me in to try the food. Poke is definitely trending right now, but my experience at Fish Face was anything but typical.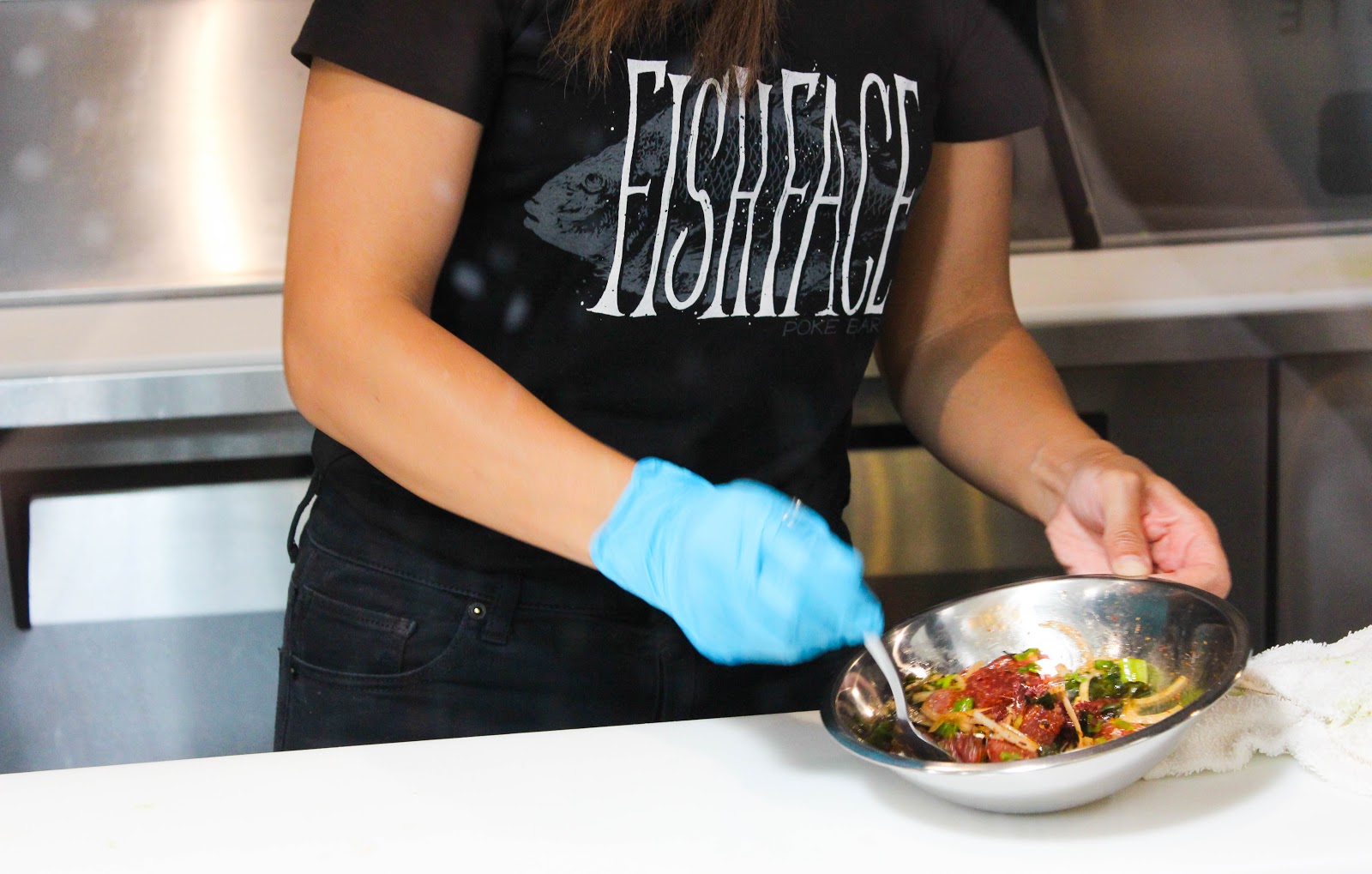 Co-founder Phuong Tran was there the day I stopped by and it was fun to talk to her because she was so passionate about poke. The woman loves it so much, she has eaten poke at least once a week for the past decade. That's a lot of poke!
After hearing about some of the things she's learned through the years, I was ready to put myself in her hands and learn from her. At Fish Face, the poke bowls are completely customizable, but I asked her to create two versions for me: one traditional and one unique.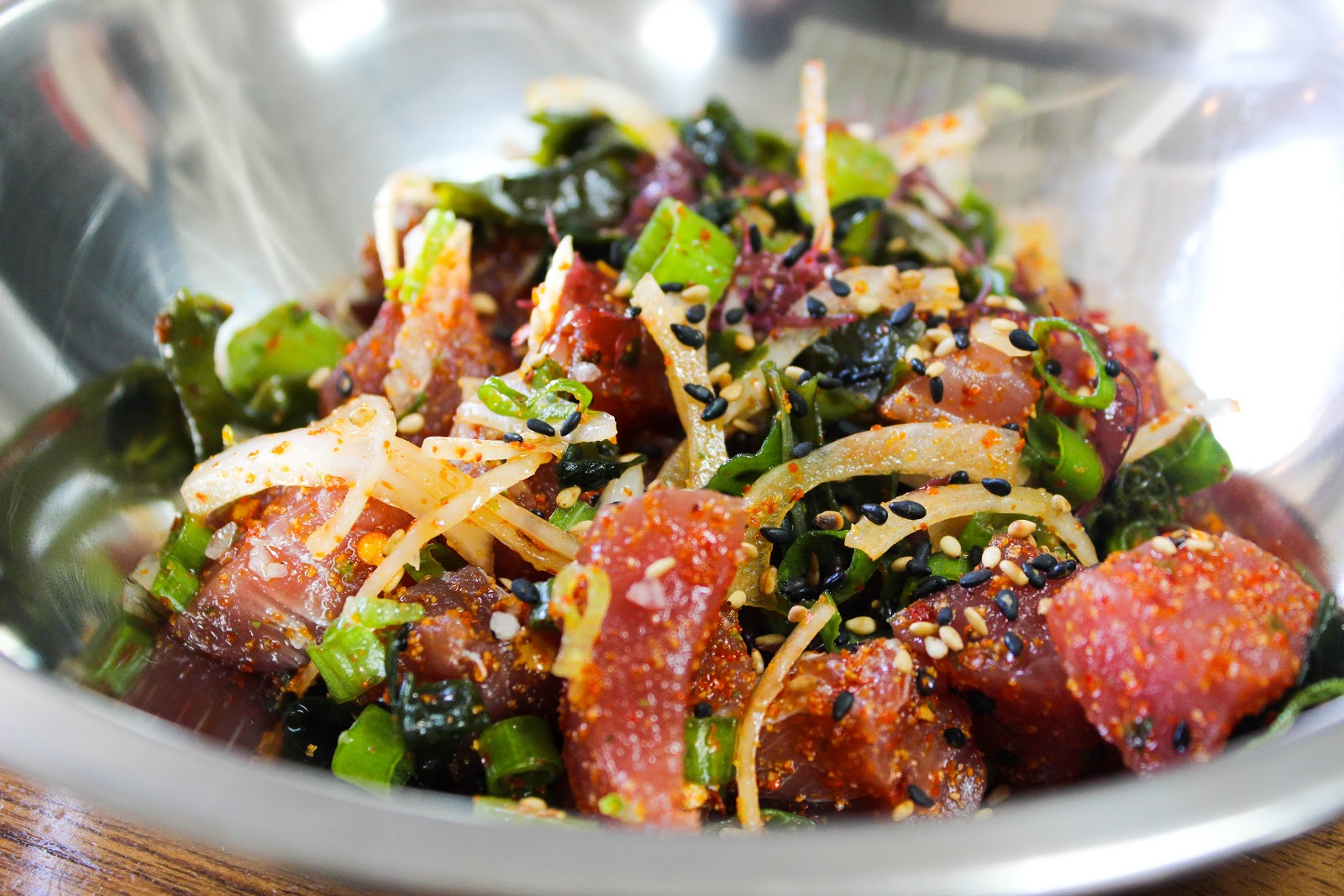 When I took my first bite of the traditional version (ahi tuna, chile flakes, green onions, white onions, sea salt, and sesame oil) my eyes widened in surprise. It felt like I was tasting poke for the first time. Unlike the goopy mess I've had at other places, this was so light and refreshing, the flavors danced on my tongue.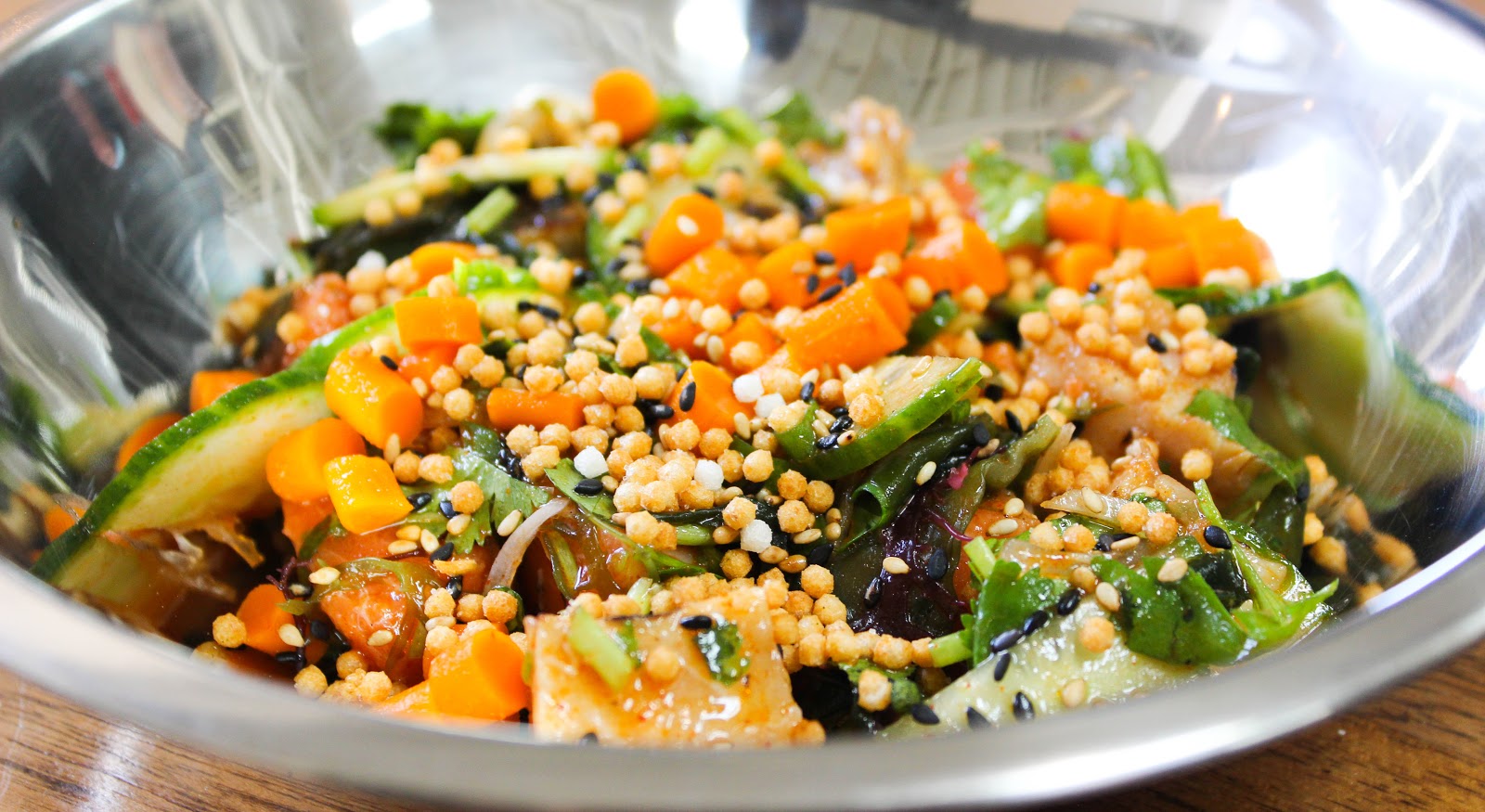 The unique version (salmon, sturgeon, kimchi sauce, chili oil, cucumbers, cilantro, rice crisps, pickled burdock) was balanced as well, but it was also more assertive and crunchy. This poke was fun and creative and I began to understand how endless the possibilities really were.
In Hawaii, poke isn't usually served with rice like it is here, but you can order some at Fish Face if you want. The organic sushi rice was from a local farm, and it was slightly sweet and sour and delicious, even by itself.
You should definitely stop by Fish Face Poke Bar and check them out. If you do, be sure to let me know what you think!
Public Market Emeryville
5959 Shellmound St., Emeryville, CA

Christina is the founder of East Bay Dish and a social media marketing consultant. If you want to attract more customers with social media, click on my picture 🙂

Latest posts by Christina Mitchell (see all)