I've been trying to wait patiently for San Francisco-based 4505 Burgers & BBQ to open a location in Oakland, but there have been a few delays. The good news is while they're working on the new restaurant, they will also be doing a weekly pop-up through Caviar. This means we'll be able to get Burgers and BBQ delivered every Thursday through Sunday from 5 – 9pm. I was invited to try it out, so I ordered a few things and waited for the goodness to arrive.
Unfortunately, the Spicy Fries (with chimichurri sauce & lemon parsley aioli, $5.50) arrived cold and scattered in the bottom of the bag, so I probably wouldn't get them delivered. But the fresh version was incredible when I tried it a few months ago, so I'd wait until the restaurant opens to order it again. Everything else in the delivery was delicious!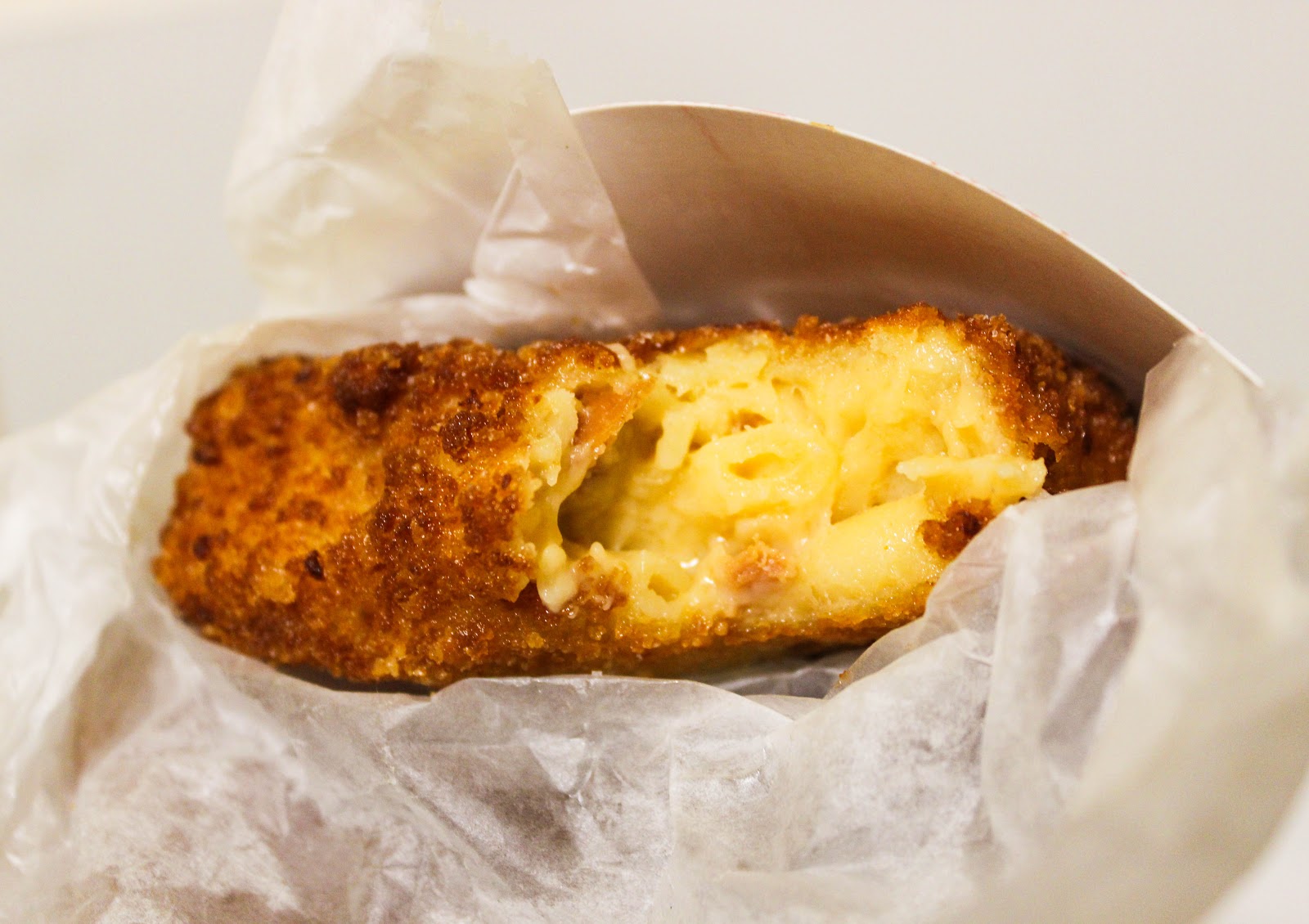 I'd heard so much about the Frankaroni (crispy fried mac & cheese with hot dog inside) through the years, so I had to give it a try. It turned out to be crispy on the outside, creamy on the inside, and while it was fun to eat by itself, it would also be a welcome addition on any sandwich.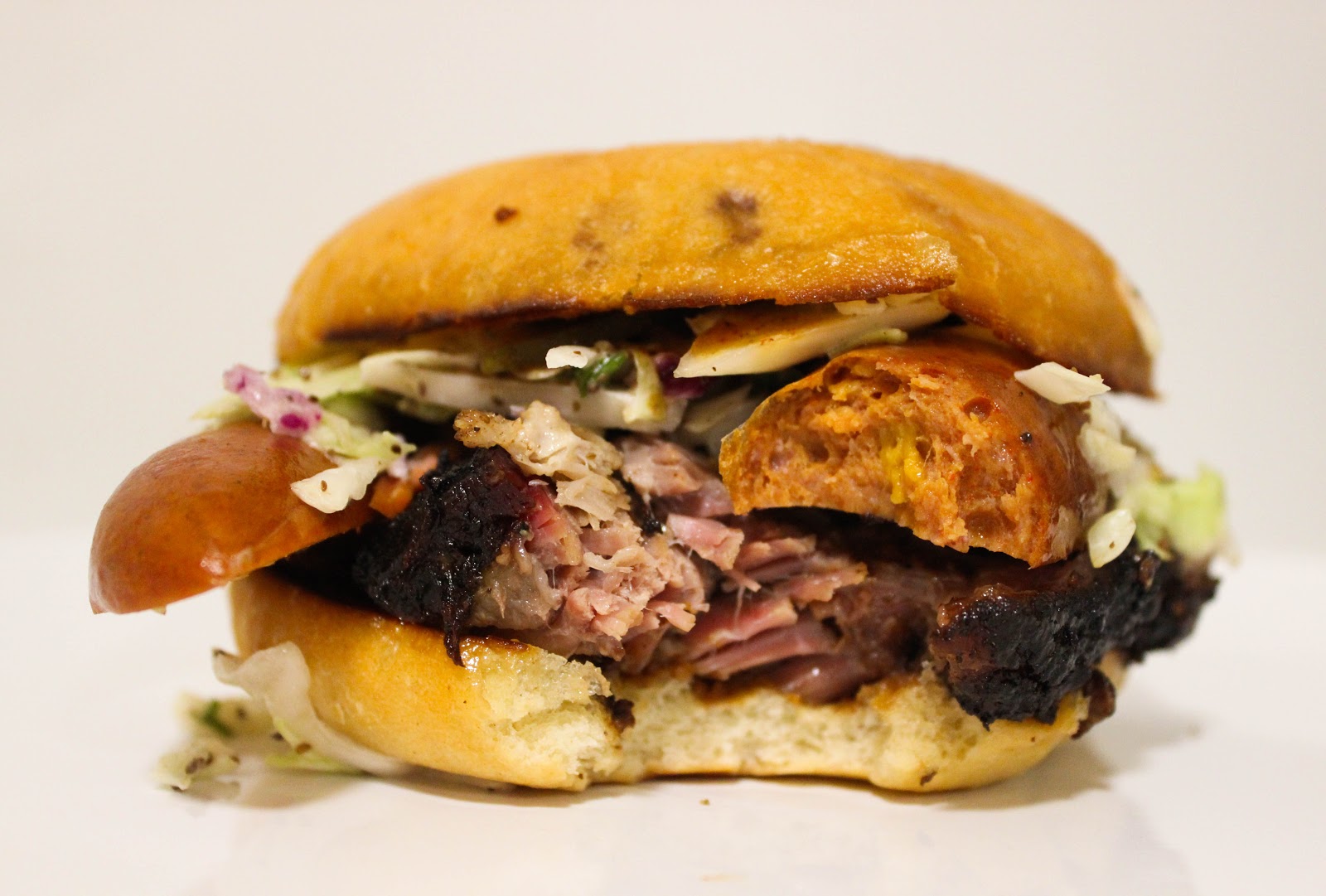 If you order through Caviar, you can decide to make any of their sandwiches Roger Style, but is that really even a question? It's double the BBQ plus a house-smoked jalapeño cheddar hotlink  – in other words YES PLEASE! My Roger Style Brisket Sandwich was tender, flavorful and incredibly satisfying, and it was so big it took two days for me to finish.
4505 offers sandwiches, salads, smoked meat plates and more, so if you find yourself trying to figure out what to do for dinner this weekend, you should definitely think about getting it delivered. If you do, be sure to let me know what you think!

Christina is the founder of East Bay Dish and a social media marketing consultant. If you want to attract more customers with social media, click on my picture 🙂

Latest posts by Christina Mitchell (see all)