Christina was impressed with the bold pork flavors when she visited Itani Ramen last year, but I had never been until a few weeks ago. We were invited to try some items from their new menu and when we arrived on a Wednesday night, the place was packed. We asked our server to pick out some favorites from their new menu, and soon enough our table was filling up with dishes.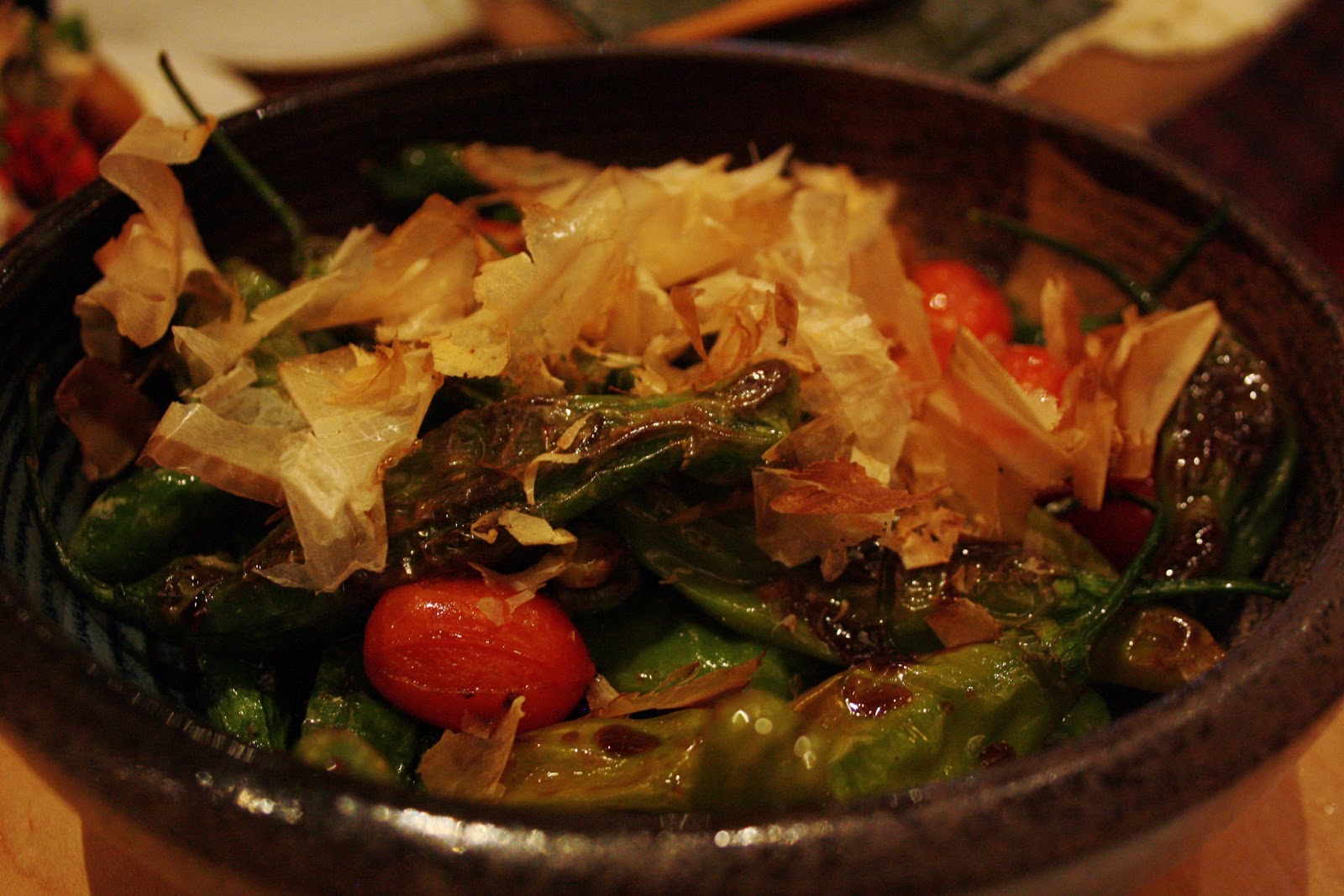 We started with the Shishitou Peppers (cherry tomatoes, bonito, $7) which were cooked nicely with a great char and dressed with a mild sauce. The peppers shined on their own, though a couple at the table next to us did lean over to stare at the bonito flakes waving around in the bowl.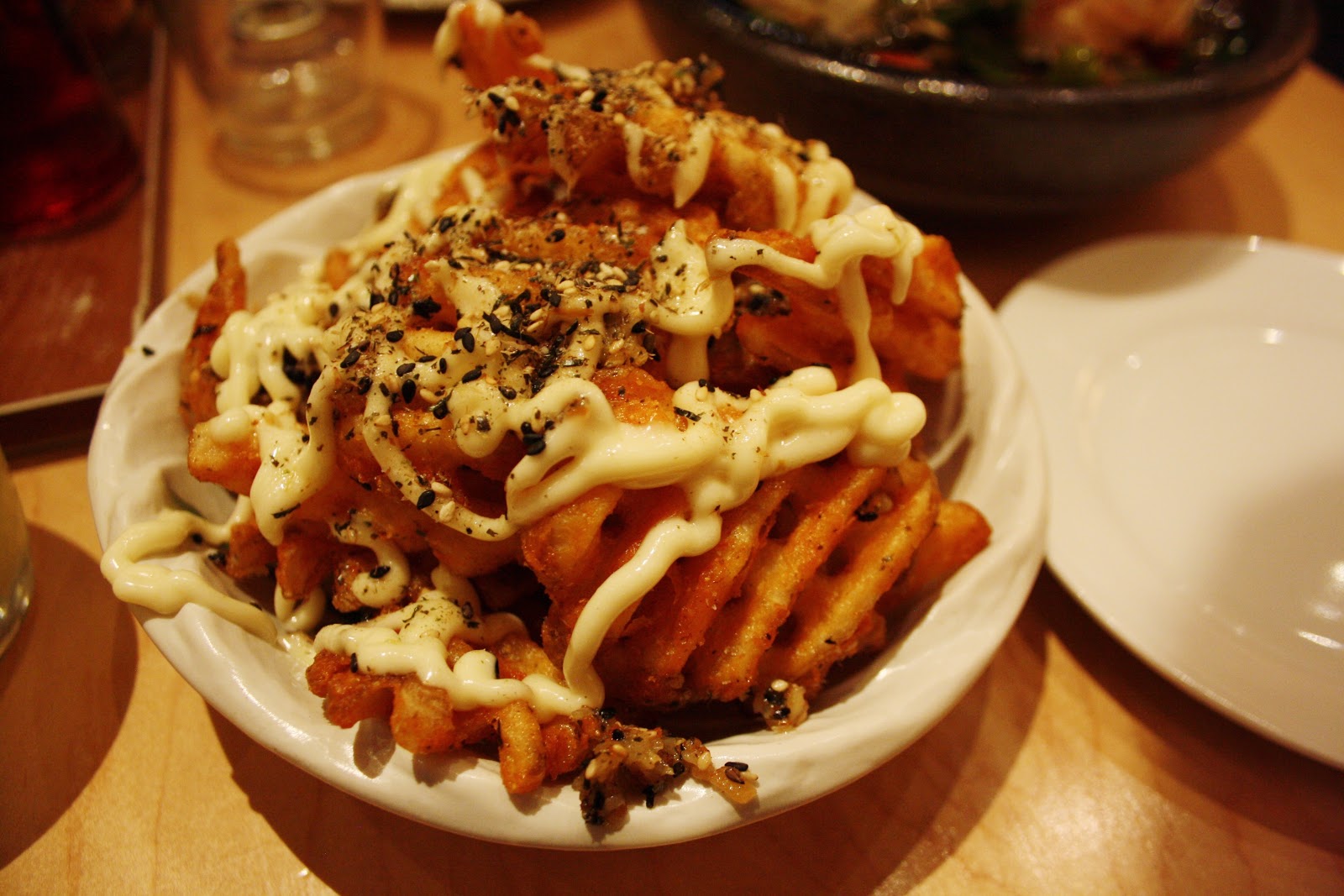 Next up were the Furikake Garlic Fries (waffle fries, seaweed, sesame, mayo, $5), which had an amazing combination of textures and flavors. They were crispy on the outside, fluffy on the inside, topped with crunchy sesame seeds, and a heavy drizzle of yuzu mayo (a Japanese citrus similar to lemon). This dish managed to be super decadent but light at the same time. It would be a great addition to a meal, or with drinks after a show at the Fox Theater. I'll definitely be ordering these next time I go back to Itani Ramen.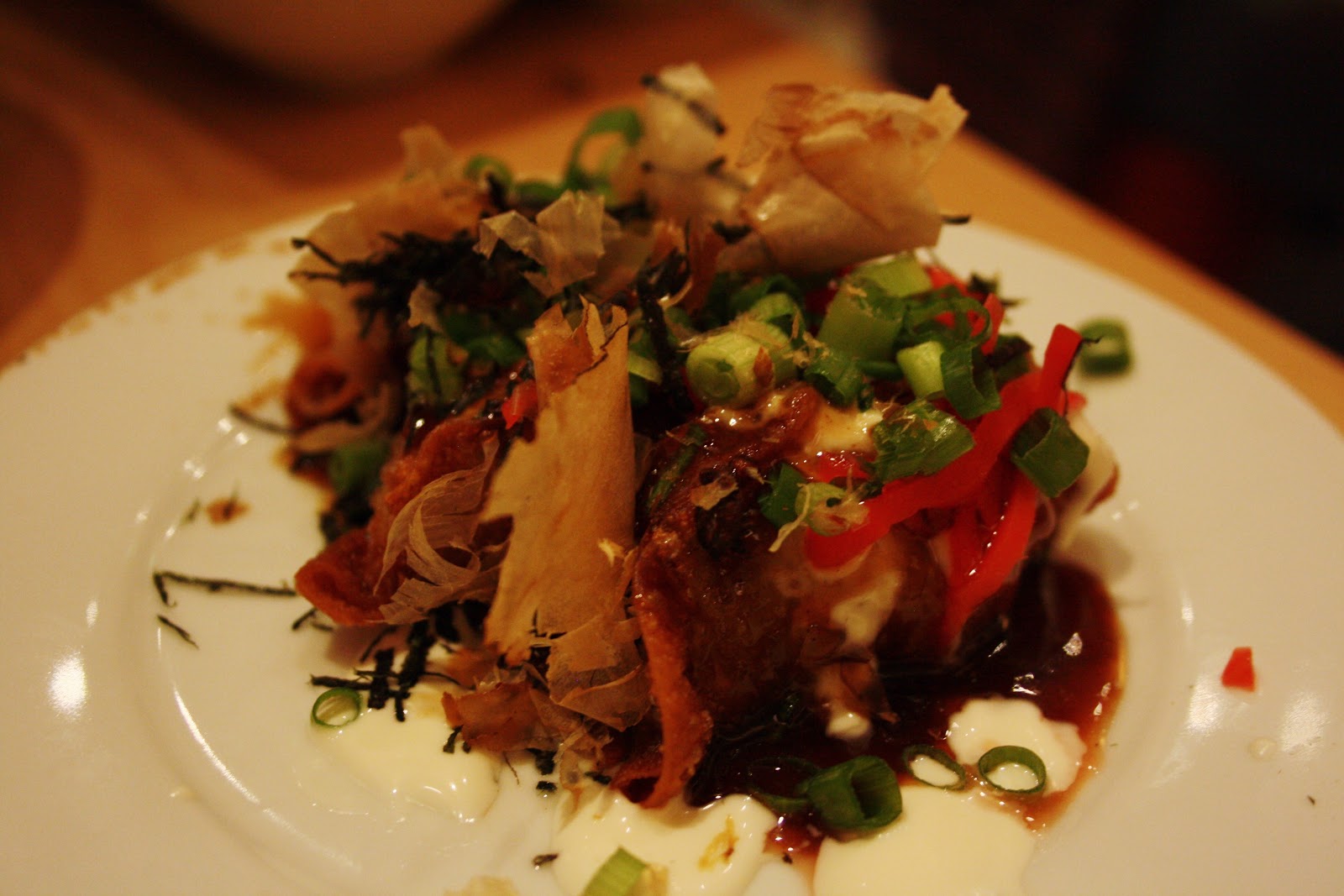 Another star of the meal was the Pork Gyoza (garlic chives, cabbage, miso, $7). We ordered them "sloppy style" without really knowing what that meant, and it turned out to be a great decision! They were doused in a thick soy sauce reduction that was salty and almost plummy, then topped with all kinds of other crunchy bits.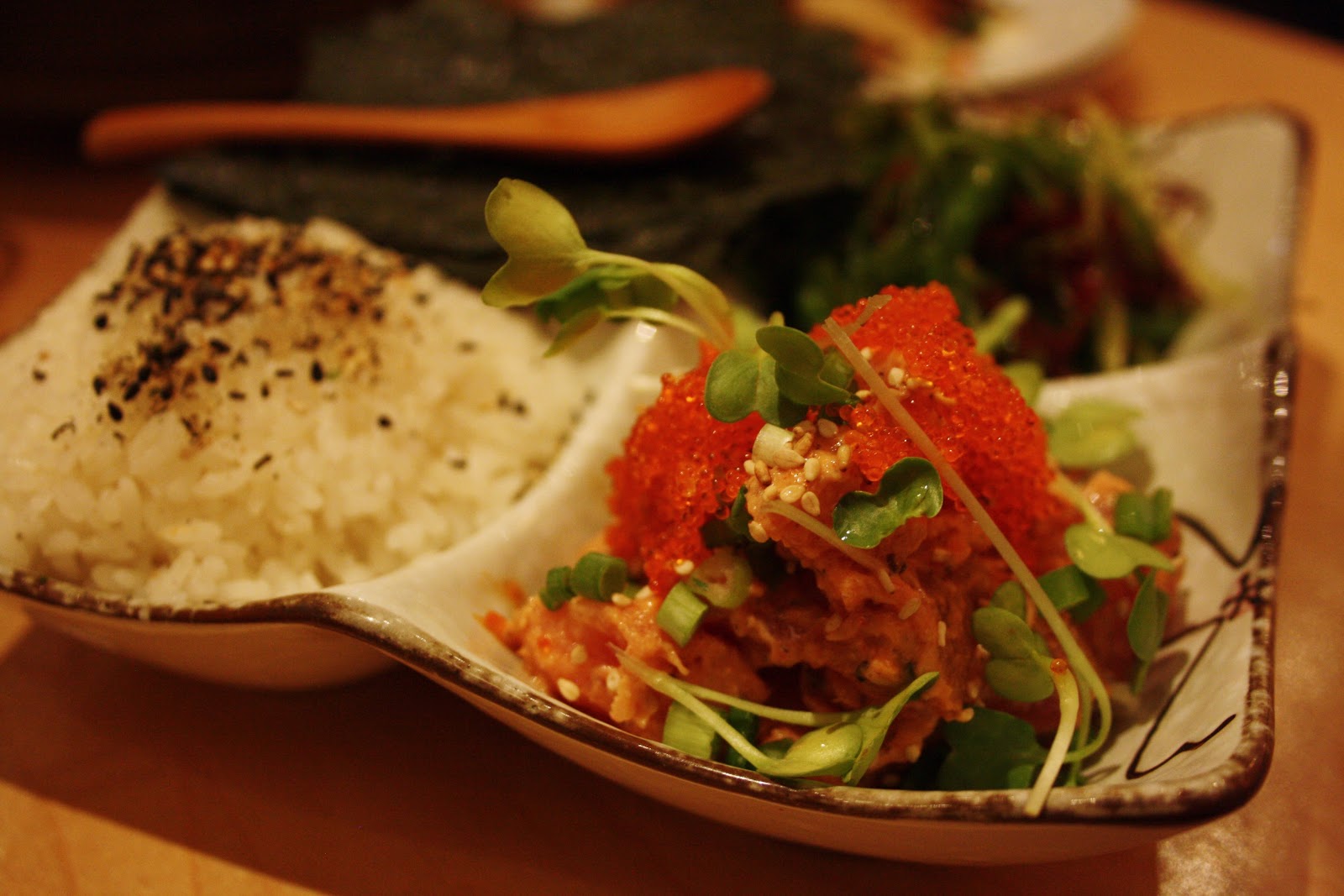 The next dish required some assembly: Spicy Tuna Handrolls ($11) with roe, rice, seaweed salad, and sheets of nori. My DIY hand rolls definitely didn't look as composed as the ones you'd see in a sushi restaurant, but it was fun to build them ourselves and experiment with different amounts of each ingredient.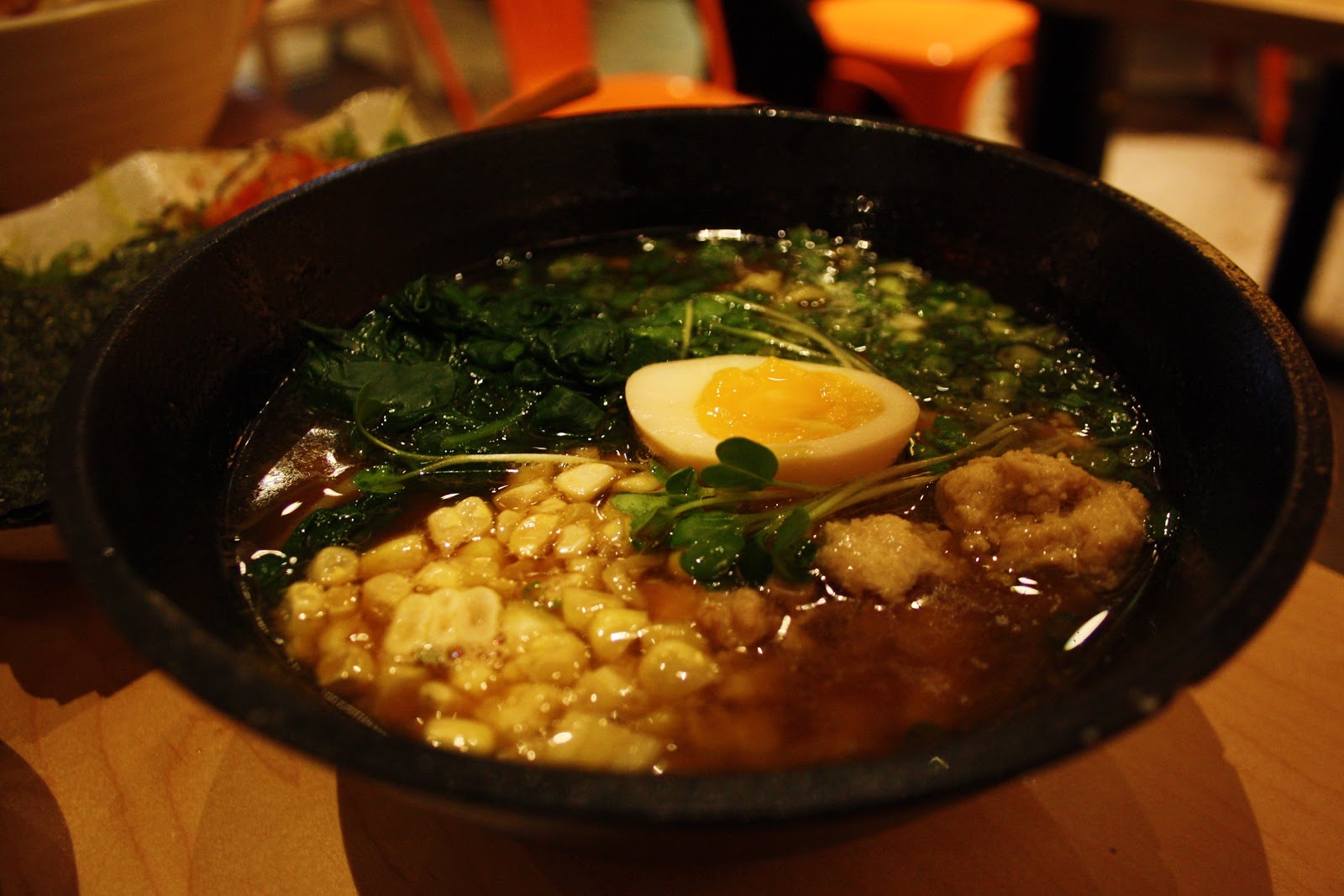 We finished the meal with ramen. First, we had the Shoyu Chicken Ramen (ground chicken, corn, daikon sprouts, $12). The ground chicken was flavored with ginger, which managed to keep the dish rather light, even though the broth was deeply rich and flavorful.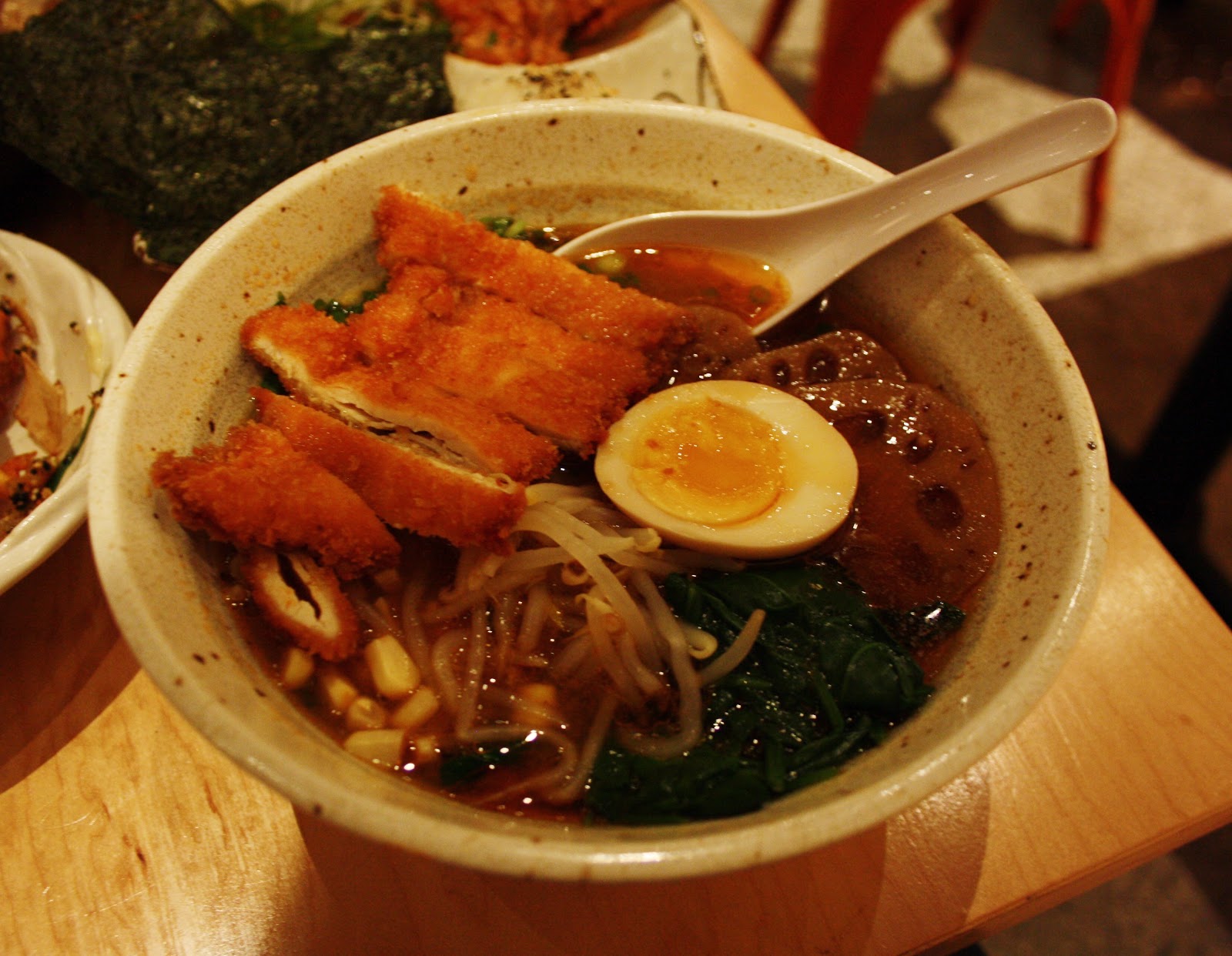 The other ramen dish we tried was the Veggie Miso Ramen (corn, lotus root, bean sprouts, $12), which we topped with Chicken Katsu ($3 extra). Compared to the chicken broth, the vegetable broth just couldn't compete in terms of depth and flavor. But I did really like the thin, crispy chicken katsu, which was cooked to a perfect golden brown. It brought the other "ramen enhancements" on the menu to my attention and I would definitely consider experimenting with more of them to customize my ramen next time.
With their new menu items, Itani Ramen had a lot to offer beyond noodles. If you haven't been recently, or just haven't ventured outside the ramen section of the menu, definitely give it a try!
What is your favorite dish from Itani Ramen?
1736 Telegraph Ave, Oakland
(510) 788-7489

Becca is a New England native who recently moved to Oakland. She loves cooking and eating and is excited to explore her new home as an assistant at East Bay Dish.

Latest posts by Becca Frost (see all)