Maker's Common had piqued my interest when it first opened in July, but I didn't get around to going until a recent media event they hosted. Two of the three founders, Sarah Dvorak and Eric Miller, were there that night to lead us through the market, eatery, and the meal itself, which featured dishes from different sections of the cheese-forward menu like Cheese + Charcuterie, Salads + Sides, and Supper.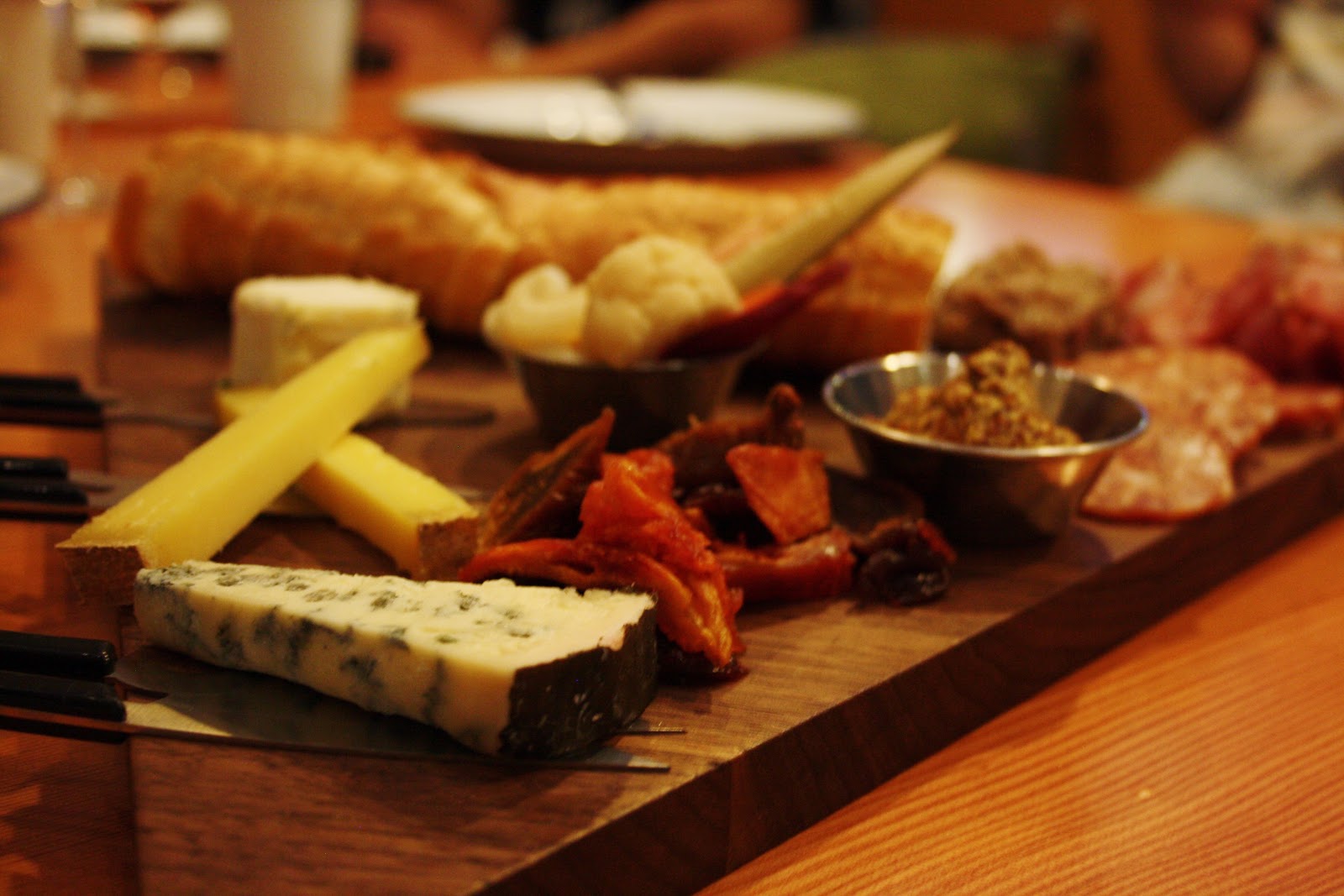 We started with a beautiful cheese and charcuterie board (three cheeses and three meats, $27). It featured Teleeka from Tomales Farmstead (sheep, cow, goat, soft-ripened), Tubby from Springbrook Farm and Crown Finish (cow, alpine style), Rogue River Blue from Rogue Creamery (cow, blue wrapped in grape leaves soaked in pear brandy), as well as Calabrese, Fennel Chili Coppa, and Duck Rillettes made in house. The blue cheese, while interesting, was a little too powerful for me, but I found my perfect bite was a combination of the creamy Teleeka, rich Duck Rillette, and spicy mustard, all smeared on a slice of baguette.
Maker's Common certainly cares about their charcuterie. In fact, founder Eric Miller had to pass a licensing exam through the California Department of Food and Agriculture to be certified to cure meats in the restaurant. He proudly showed off his certification card and the custom-fitted curing chambers above the bar, where half a dozen different salami hung, waiting the six to eight weeks required until they would be ready to eat.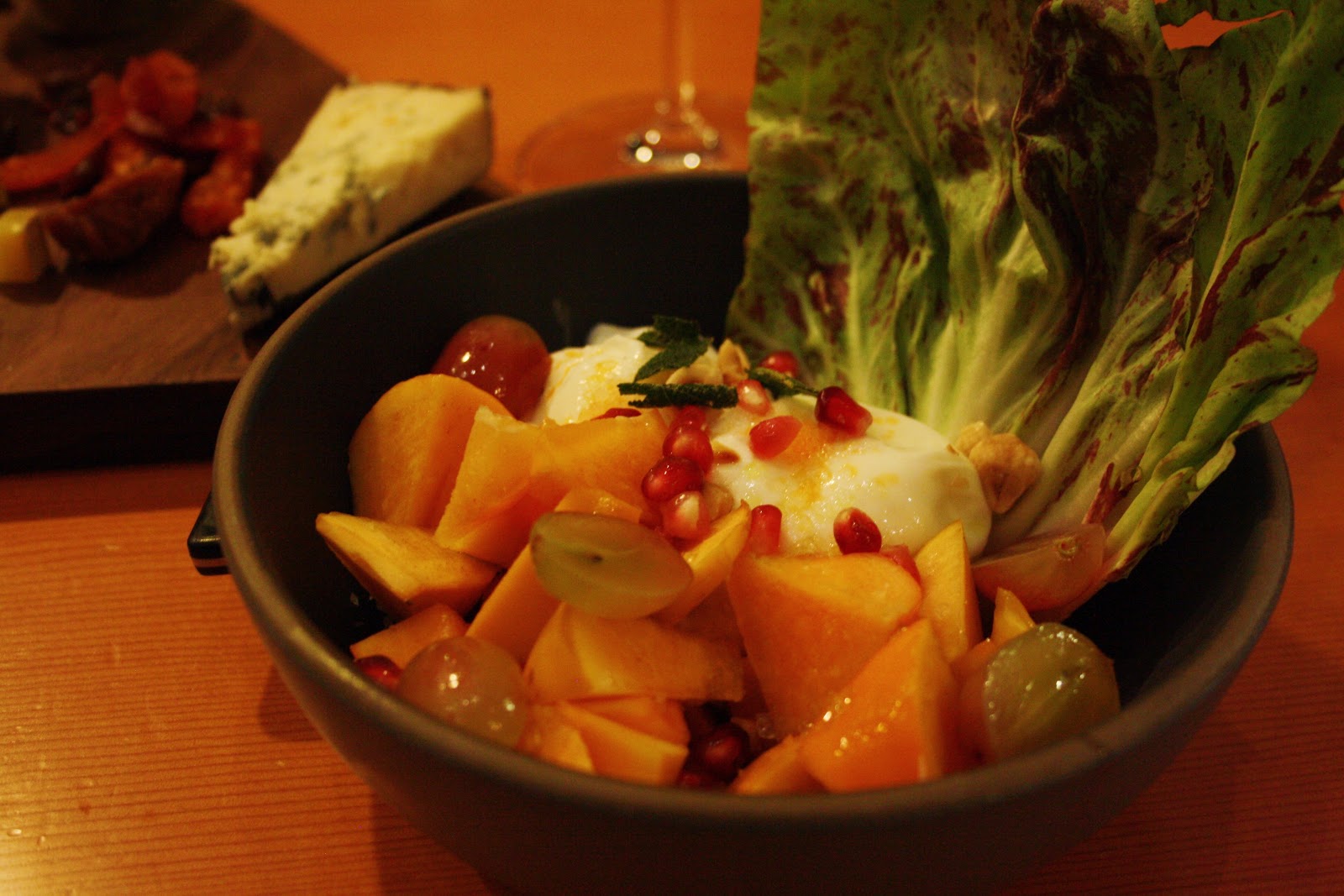 Next we sampled the Burrata and Persimmons (DiStefano Burrata, pomegranate, hazelnut, sage, greens, $12), which Christina said made her excited for fall. Every bite contained a different combination of flavors and textures, and overall the dish tasted fresh and unexpected.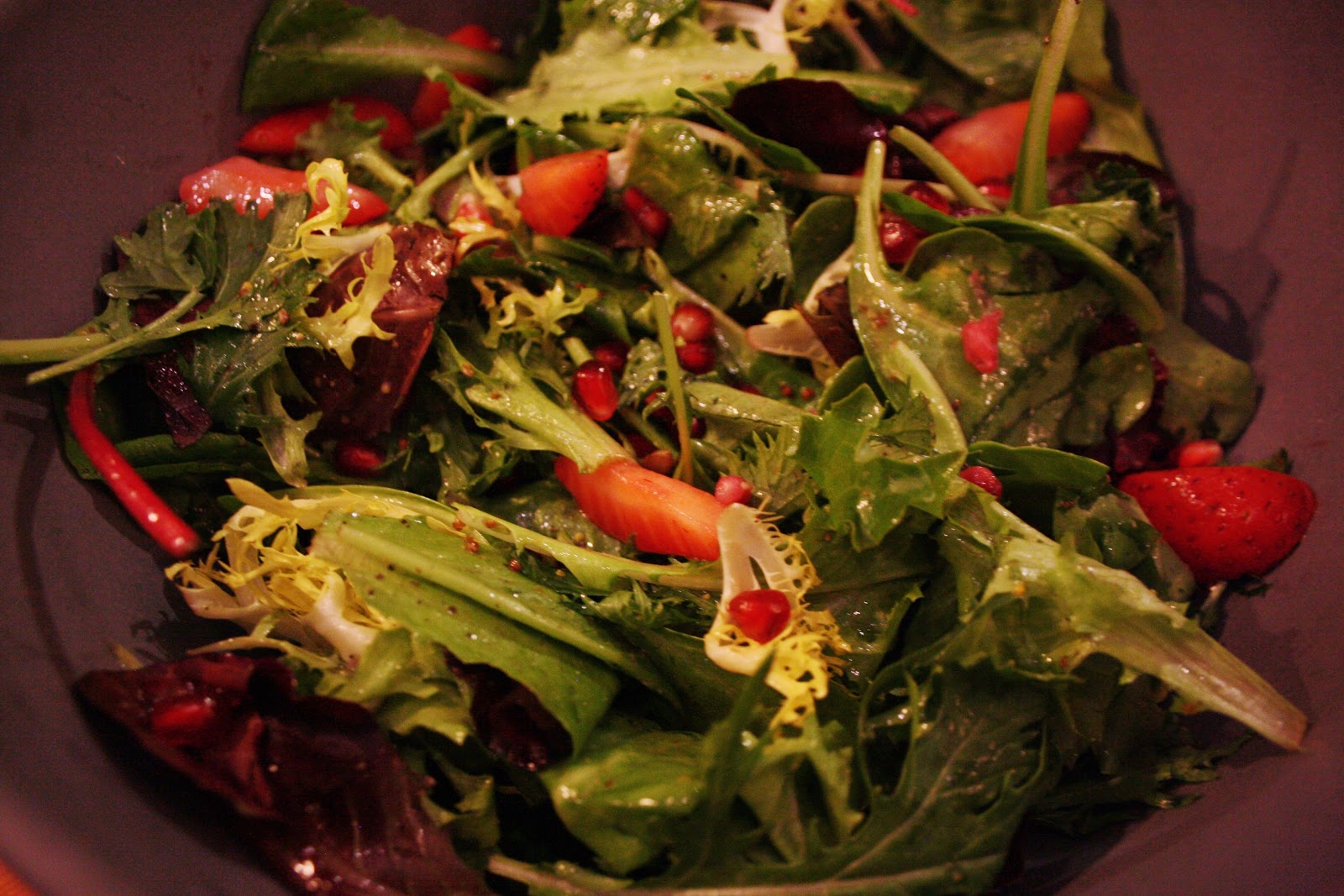 The House Salad (spring mix, seasonal fruit, $7) provided a nice contrast from the meats and cheeses that preceded it, but to be honest, I don't remember much about it, probably because the rest of the meal was such a knockout.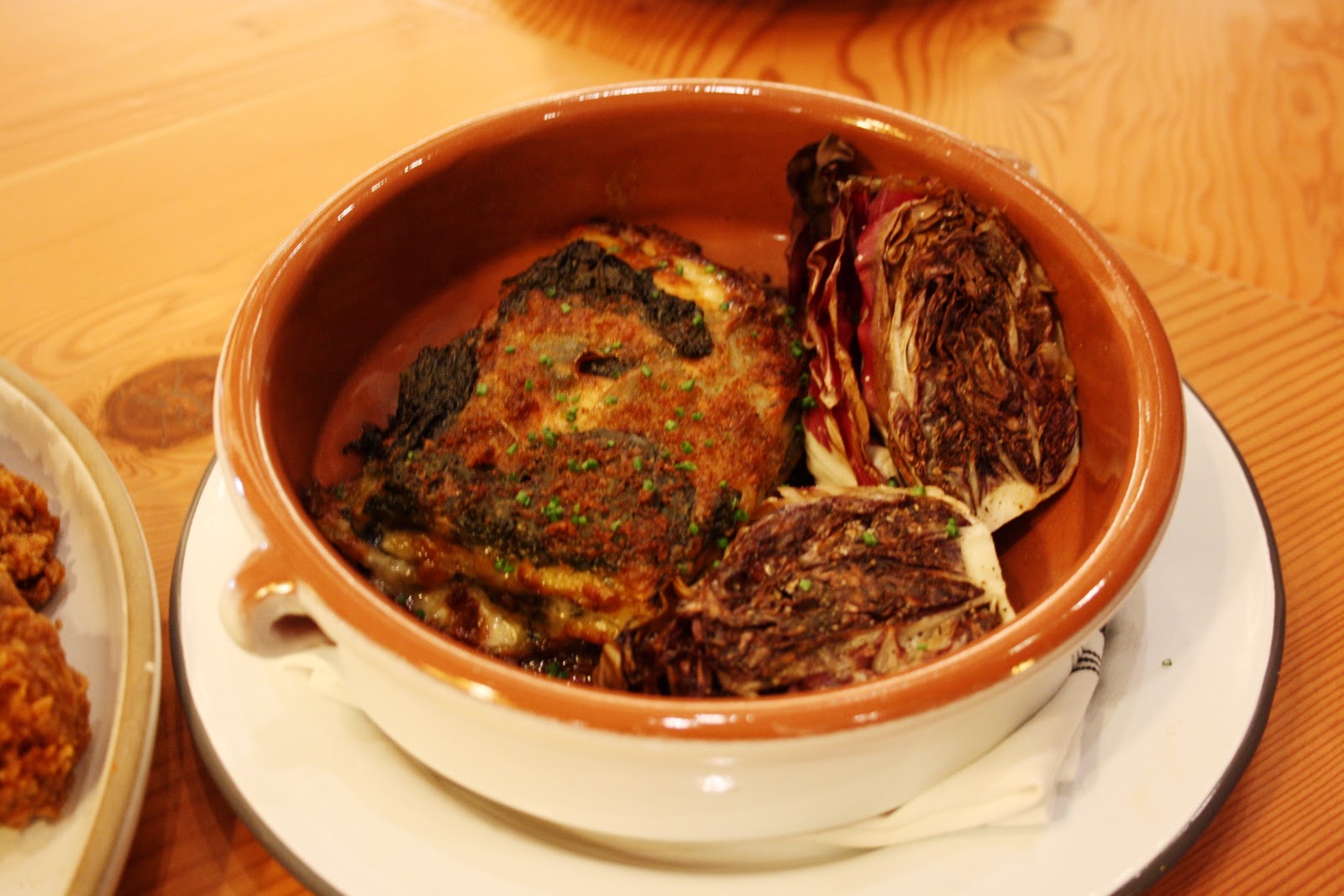 At first I was puzzled reading the description of the Ashbrook Gratin (Springbrook Farm's Ashbrook, leeks, chard, potato) because I think of a gratin as having a vegetable in the name. As soon as we took our first bites, though, we realized the vegetables were merely a vehicle, and this dish was all about the cheese in the best way possible.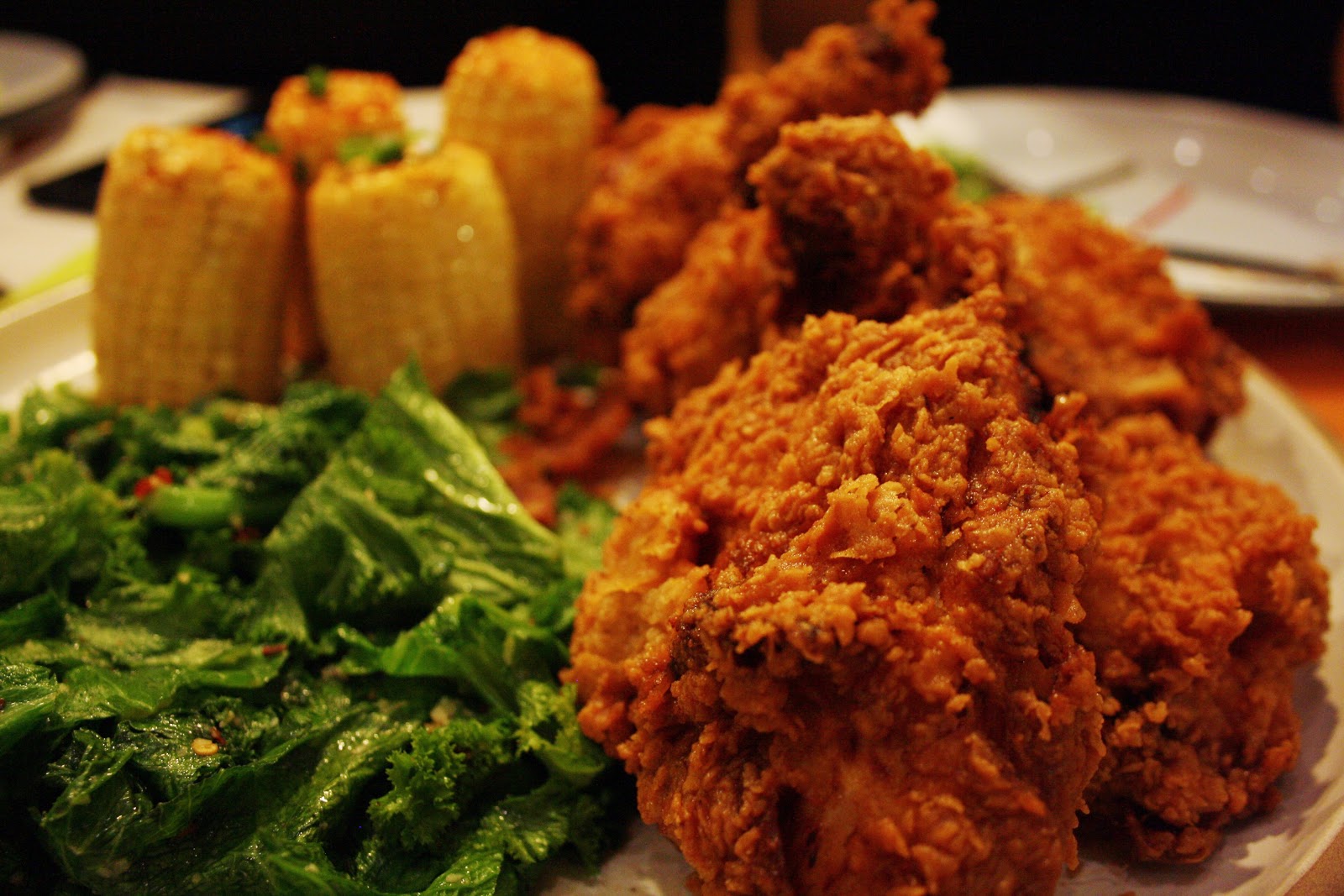 Pretty soon giant family-style plates of the Fried Chicken (whey-brined chicken, corn on the cob, sauteed greens, $19-44) appeared on the counter behind our table and everyone's jaws dropped. As good as the crispy, deep brown chicken looked, it tasted even better. It was so crispy on the outside and unbelievably moist inside. The whey brine had a similar effect as more traditional buttermilk, and Christina said she tasted a slight funkiness in it, similar to cheese. This was the best fried chicken I've had in a very long time.
By now, I was getting pretty full, but somehow I found room for dessert.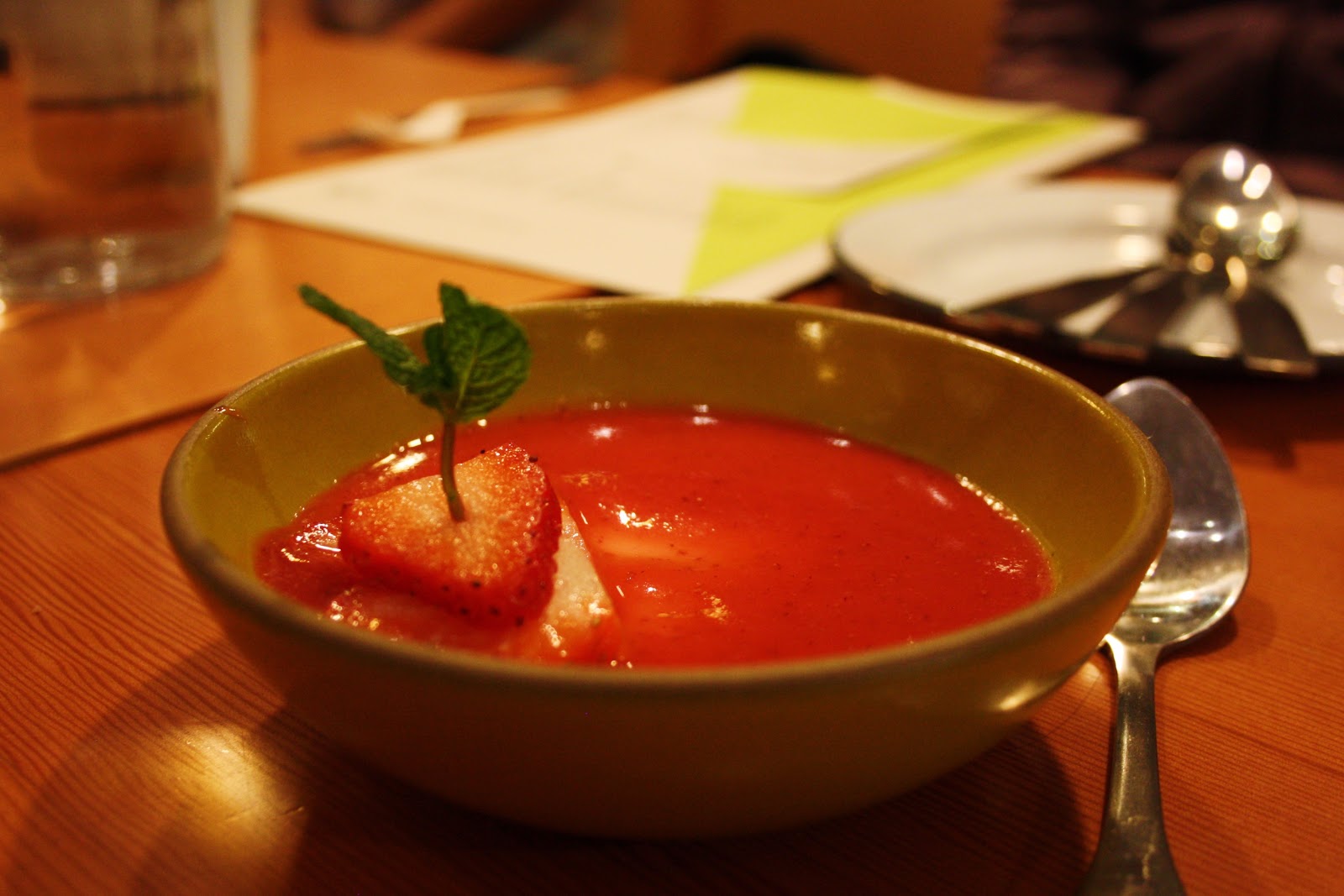 The Goat's Milk Panna Cotta (seasonal fruit coulis, $8) would have been great for a summer evening, with the slight tartness of the goat's milk perfectly complementing the sweet strawberry drizzle.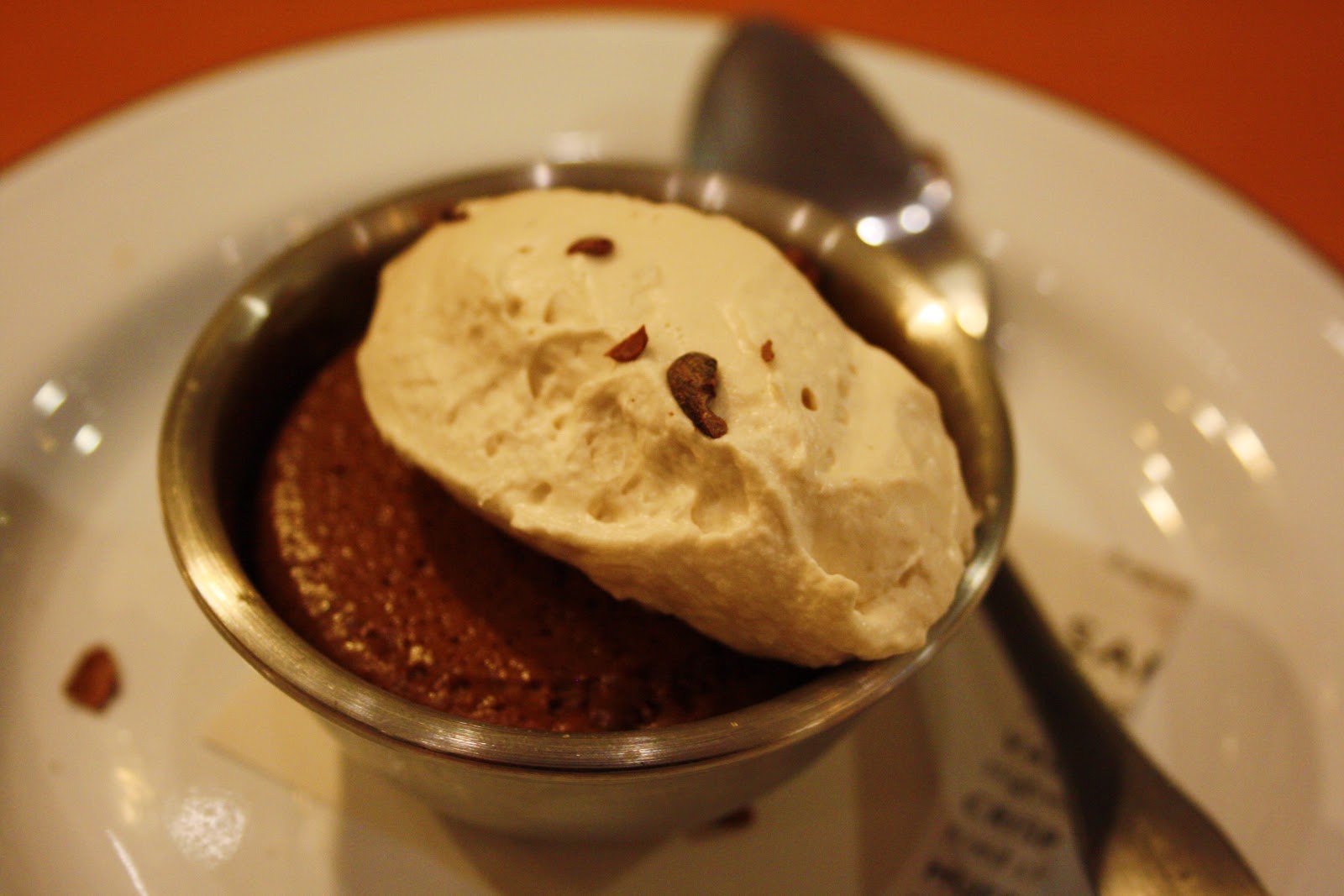 The Pots de Creme (cocoa nibs, malted cream, flake salt, $9) tasted like a grown up chocolate pudding. The serving size was small but it was so rich, a few bites were the perfect indulgent end to the meal.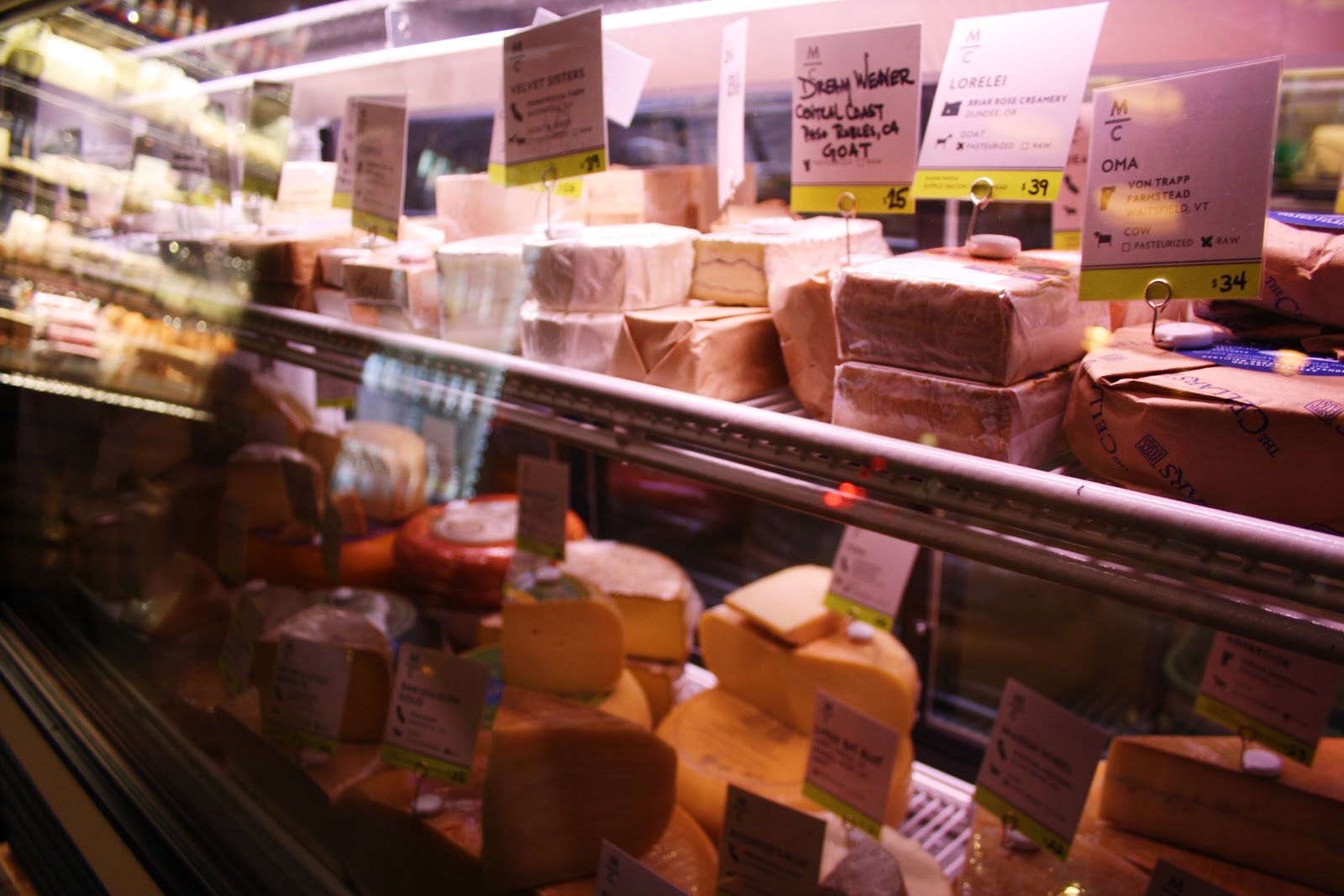 I was blown away by the meal we had. Even if you don't have time for a full meal, though, the market at Maker's Common sells grab-and-go bites, beverages, and locally made condiments. They also have a full cheese counter so you can recreate the deliciousness at home. I was really impressed with how the team at Maker's Common seemed to take pride in making every element of the dining experience authentic and thoughtful, and I can't wait to go back.
Have you visited Maker's Common yet? What should we try next time?
1954 University Ave, Berkeley

Becca is a New England native who recently moved to Oakland. She loves cooking and eating and is excited to explore her new home as an assistant at East Bay Dish.

Latest posts by Becca Frost (see all)