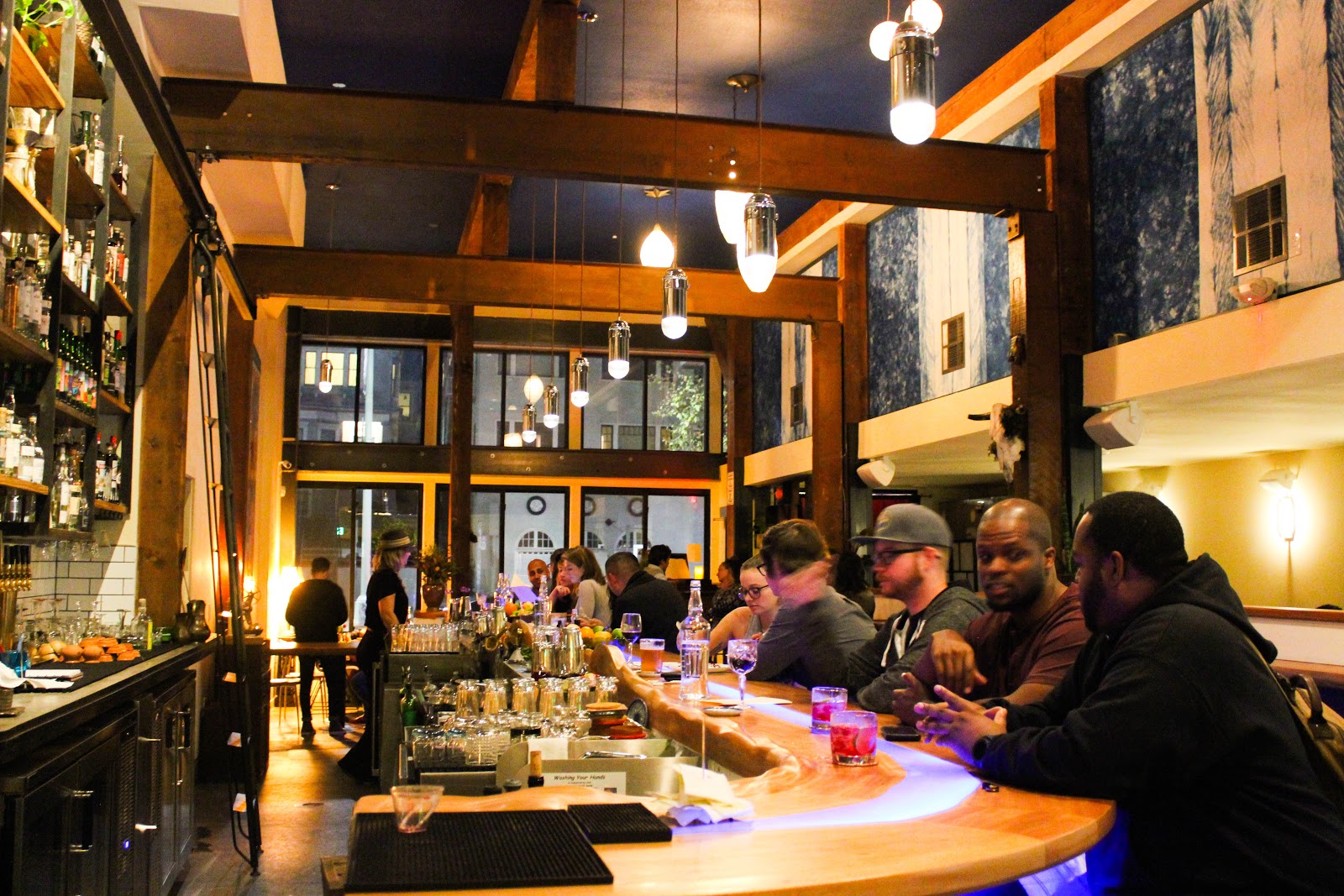 Vita Simone and Carmen Anderson, the team behind the Sassafras Seagrass food truck, opened Copper Spoon in the former Art's Crab Shak location a few months ago. I first met Vita after tasting her amazing cocktails at Kingston 11, so I was excited to try her drinks here.
My first visit was for dinner and it was pretty good, but also confusing, so I went back a couple weeks later for cocktails and bites and finally started to understand what they were trying to do. After visiting a couple times and asking hella questions, here are 4 things I learned about Copper Spoon: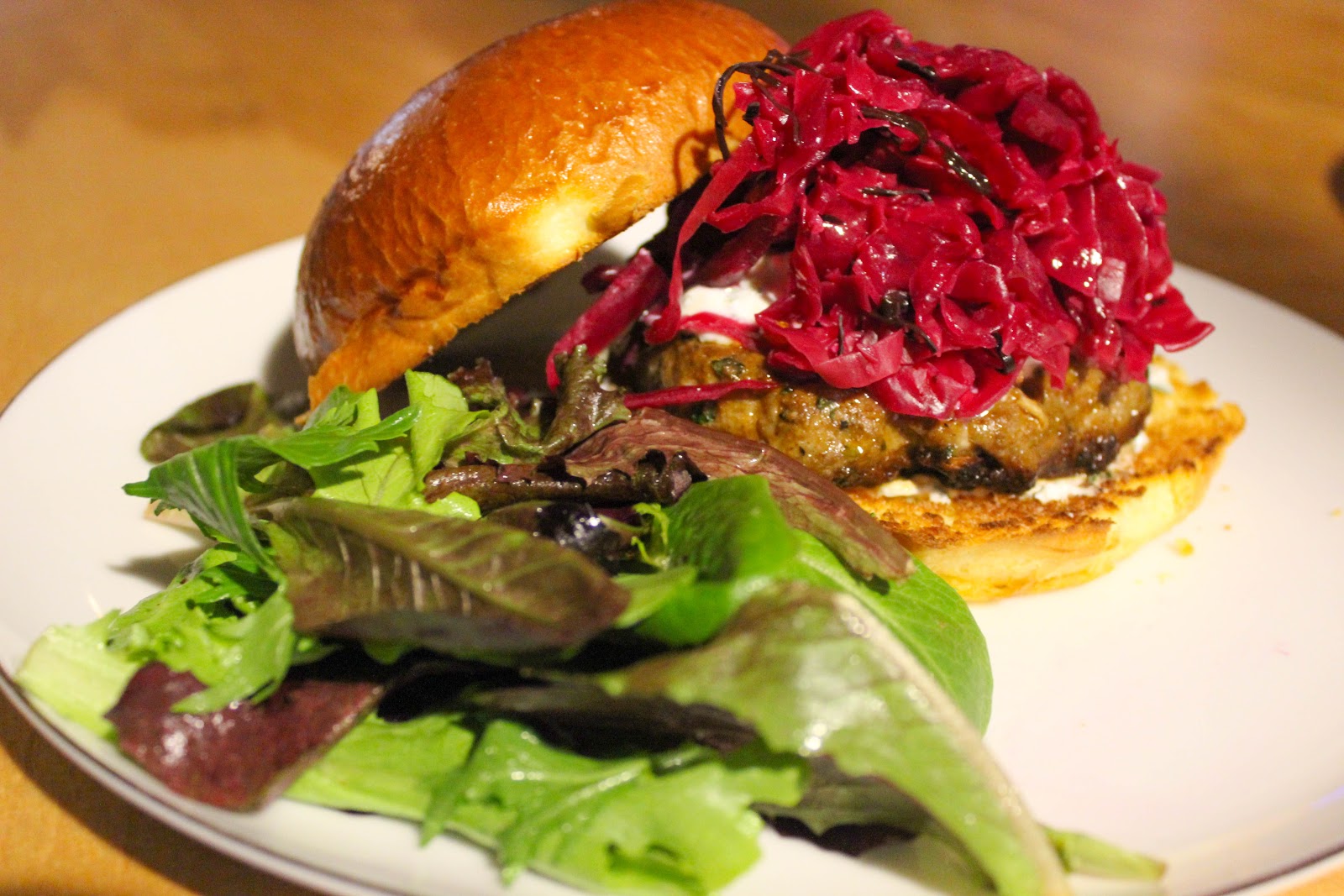 1. Dishes don't have to go together to be delicious
The menu was kind of confusing because it was all over the place, with influences from Asia and the Mediterranean, but after I stopped trying to define the concept, I started to enjoy the experience.
For example, Sassy's Lamb Merguez Burger (with Tracy's Spice Rub, Carmen Kraut, Vita Tzaziki, Brioche Bun, $14), which was brought over from the food truck menu.  It was tender with big bold flavors and a healthy dollop of tzaziki, which added a lot of sourness.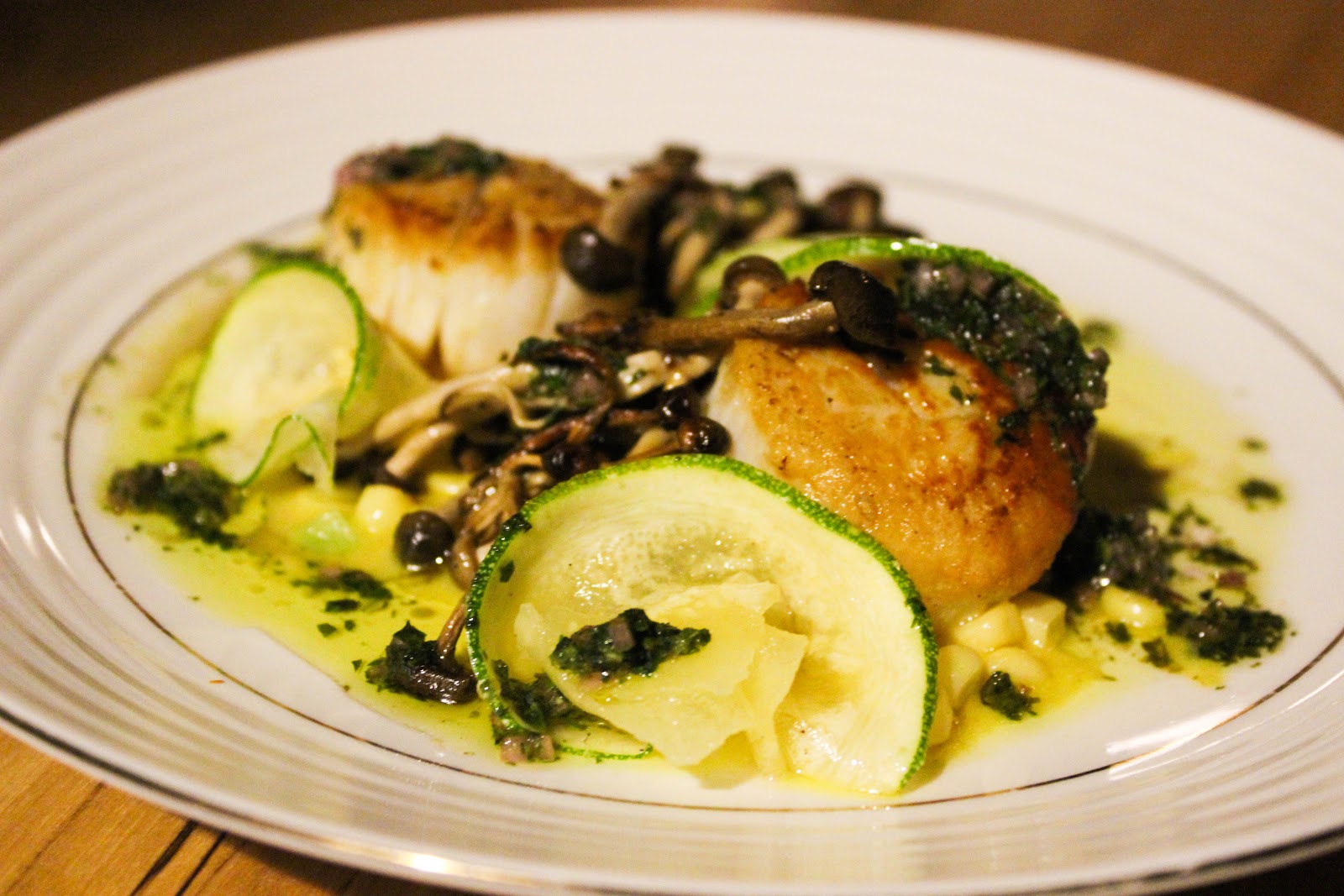 2. Taking risks can be delicious
Executive Chef Andre Hall (Acme Chophouse, Bar Tartine, Fifth Floor, Alexander's Steakhouse) has an impressive background, but this was his first time in charge of the kitchen. I respect that he was taking lots of risks, but some of them didn't always work out like the Slivered Potato (horseradish aioli, lemon pepper garlic oil, furikake crumble). It was a good idea but needed more salt, acid and time in the fryer.  And even though the Roasted Cauliflower (with fermented housemade hot sauce, cultured butter, celery, $9) was bathed in a complex sauce, it still felt like something was missing.
Some of the dishes seemed incomplete, but I realized the magic in pushing boundaries in the pursuit of new flavors, textures and techniques, because he knocked it out of the park several times.
For example, the Seared Dayboat Scallops (Squash, Grilled Wild Mushrooms, Vadouvan Corn, Chimichurri, $17) were perfectly cooked and the dish was hearty but light and balanced in a way that accentuated the natural sweetness from the scallops.  It was absolutely delicious when I tried it in the fall, even though I was perplexed about the summer vegetables. Since then I heard they've switched to more seasonal produce, so I'd love to try it again.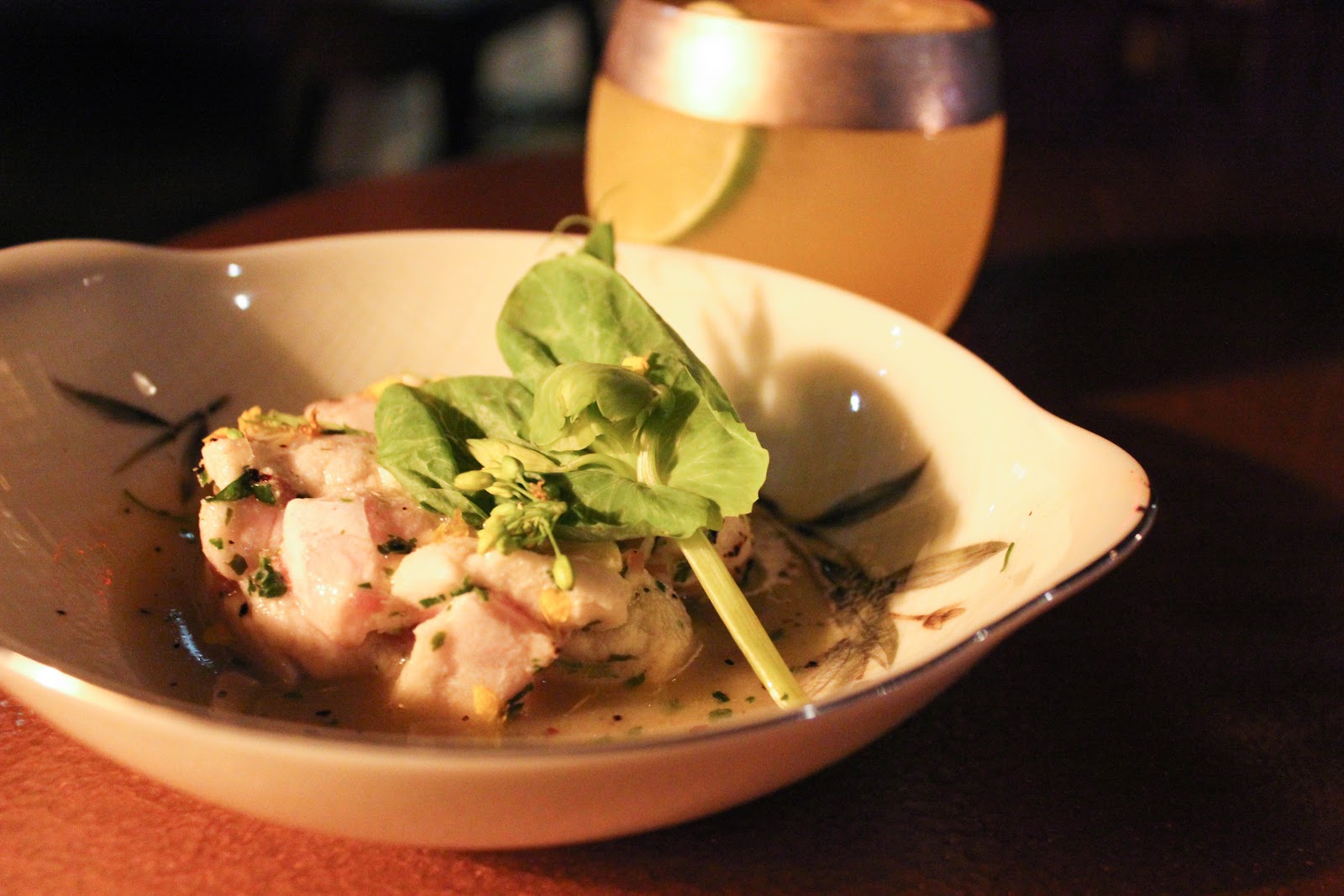 3. Mezcal can be really versatile
I was confused why there was so much mezcal on the cocktail list, because there weren't a lot of Mexican flavors on the menu. But after using the bartender's suggestions to pair a few cocktails with dishes, I started to understand just how versatile mezcal can be.
For instance, the Ceviche (herbs, pickled shallots, cress and greens, el silencio vinaigrette, $10) was bright and refreshing on its own, but when paired with the Don't Mind If I Do… (Vida mezcal, passion fruit, lime, Santo Domingo float, $12), the little bit of sweetness woke it up even more.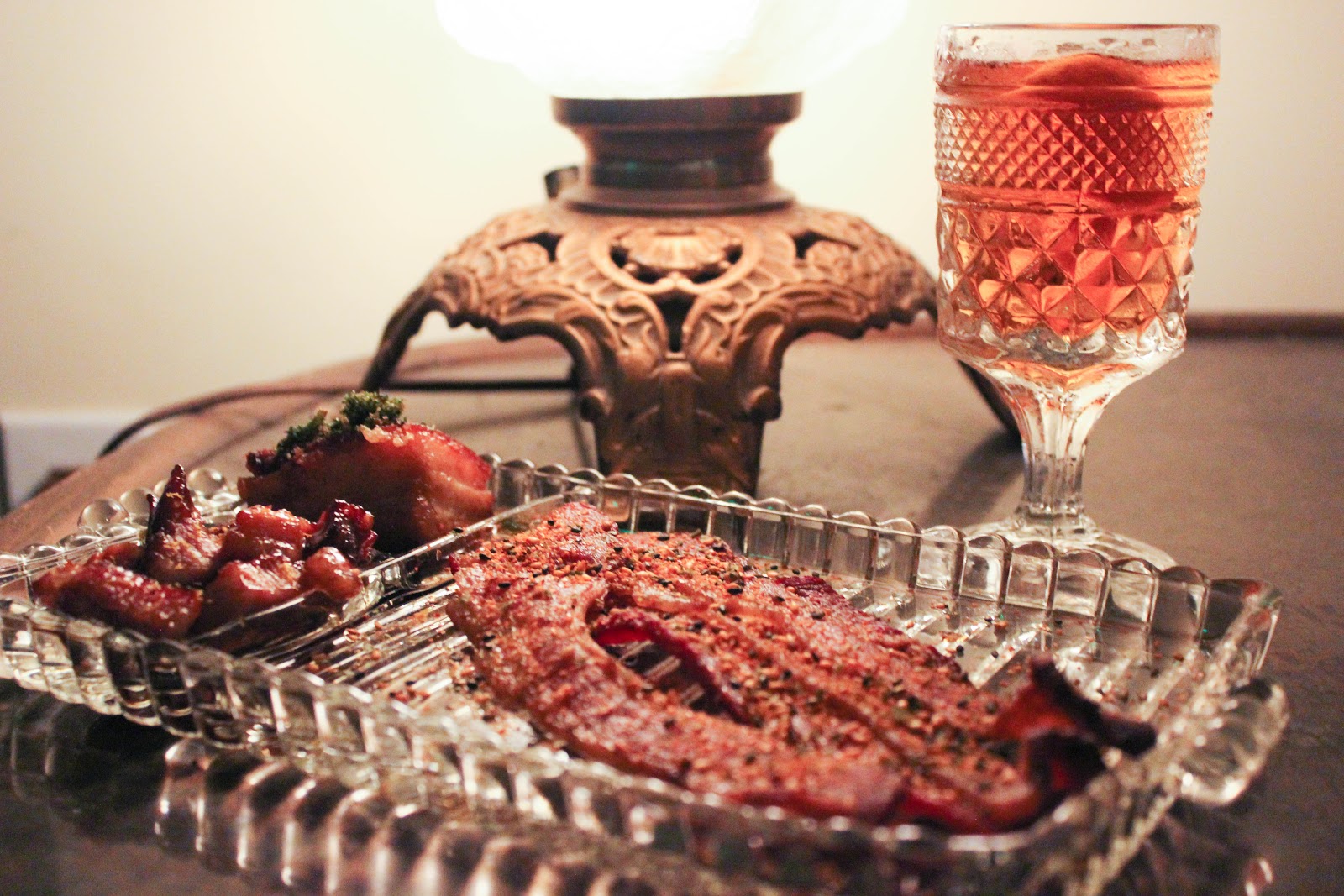 Here's another example: the Bacon For The Win (soy braised pork belly, citrus candied lardons, crispy togarashi, $9) was sweet, salty, smoky, chewy, crispy and was accentuated by the Fight the Power (Vida mezcal, Dolin Blanc, Cynar, $12), which was boozy, bold and assertive.
In both cases, the dish and the cocktail complemented each other in such a way that the sum was greater than its parts.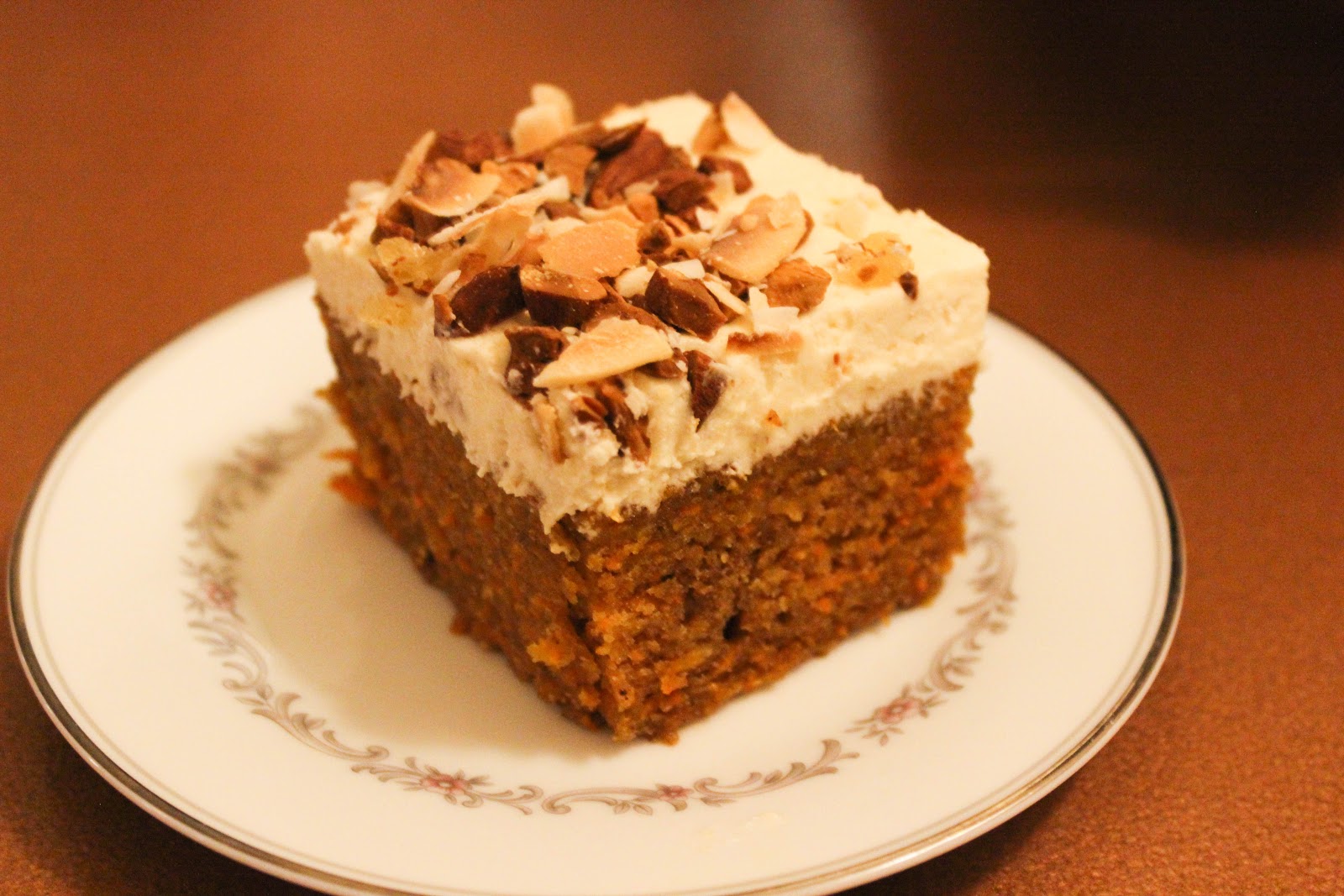 4. Updating a classic is a very good idea
Carrot cake is already delicious, but Copper Spoon has an incredible version that honors tradition while taking it to the next level.
Melissa Smith took a recipe from Vita's cousin and made it her own with less sugar, crystallized ginger and toasted almonds. The result is Missy's Carrot Cake (Cream Cheese Frosting, Almond, Toasted Coconut, Candied Ginger, $6), which was absolutely breathtaking. Somehow both rustic and refined, every bite was different and it was basically the carrot cake of my dreams.
Copper Spoon was confusing at first, but now makes sense. It wasn't perfect, but you really can't be if you're taking risks and I respect the fact that they have the audacity to even try.
4031 Broadway, Oakland
510-897-7061

Christina is the founder of East Bay Dish and a social media marketing consultant. If you want to attract more customers with social media, click on my picture 🙂

Latest posts by Christina Mitchell (see all)