Dear Trueburger,
I didn't really eat burgers before you came into my life.
It wasn't for dietary or philosophical reasons; I just didn't eat them because they were bland and tough.
All of this changed when we met in 2010.  I ordered a hot dog and asked for a bite of my brother's Bacon Cheesy Trueburger.  My eyes widened in surprise because I couldn't believe a burger could be so tender and meaty and flavorful.  It was magical.
A few minutes later, I asked for another bite.  My brother begrudgingly passed you back to me and this time, I noticed how the freshness of the veggies complimented the caramelized crust on the meat. I couldn't get you off my mind for the next two days, so I returned and ordered my first burger in over 20 years.
Your burger is ground fresh, made of all natural, pasture-raised beef, cooked medium and served with fresh lettuce, tomato and tangy garlic mayo on a soft bun – and I always add cheese, bacon and griddled onions.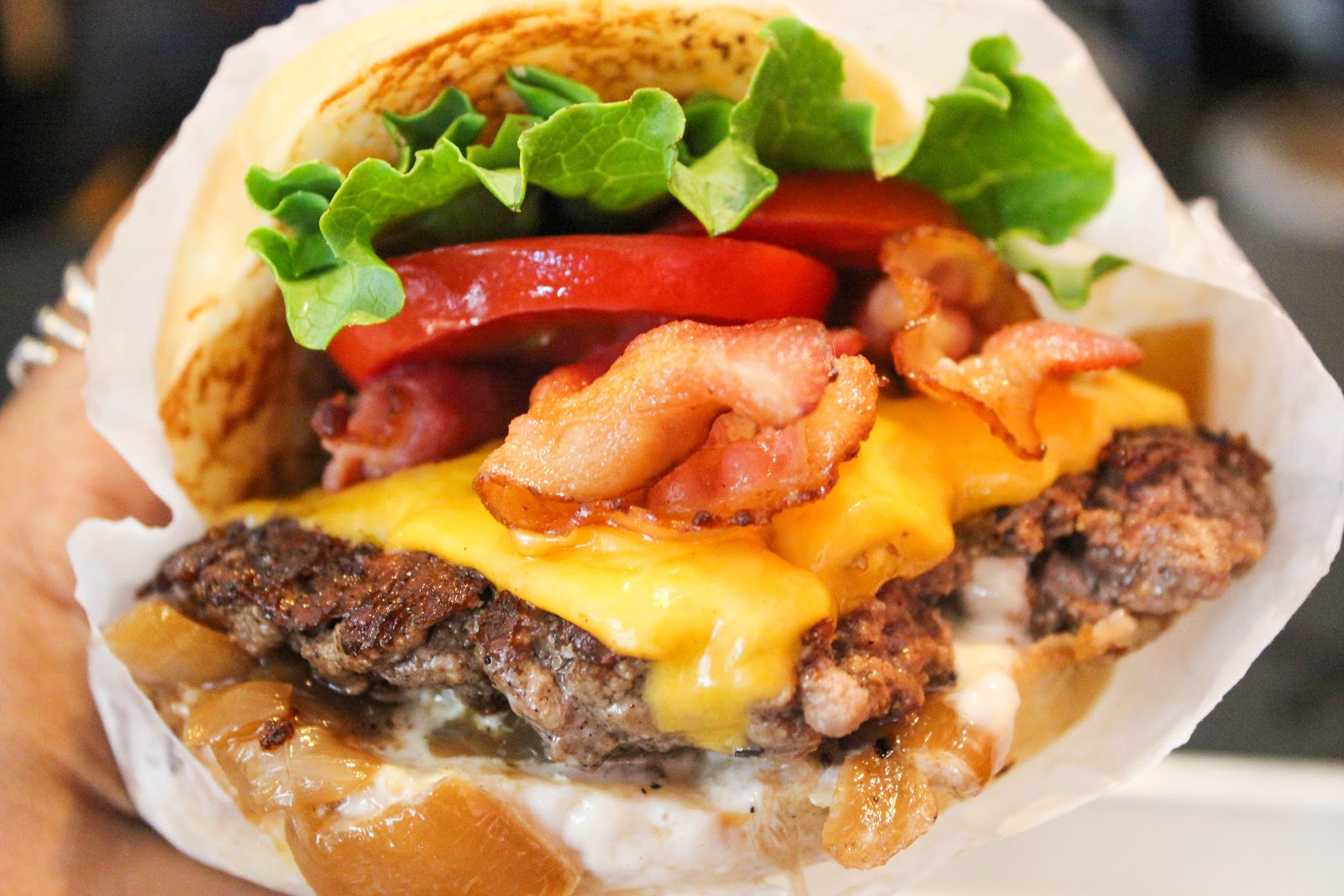 The only complaint I've ever heard about you was from a carnivore who wanted meat to be the star of the show.  But your 5 oz patty is perfect for me because you're an "ensemble cast" burger, and everything plays an equally important role.  Don't ever change.
You probably noticed that I can never go too long without seeing you and I also have a favorite milkshake (vanilla with toasted marshmallows and caramel sauce) that I always order with you.  I never ever take you "to go" because you are at your best fresh off the grill. Plus, it's fun to sit and eat and watch the cooks make you over and over again.
I love you so much I framed this picture of you and hung it on the wall in my apartment.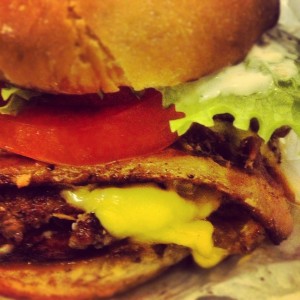 This undying love is what inspired me when I was asked to contribute to Visit Oakland's Best Burgers and Diablo Magazine's 100 Best Bites (you are #99 because they must have saved the best for last).
You changed my life forever because you are so delicious and consistent. Thanks for always being there for me when I'm happy or sad or when I have a friend visiting from out of town.
You've also given me the freedom to explore and try other burgers, and I like a lot of them. There's even another burger I like so much I call it "my fling"…but don't worry because you will always be my "first love."
If loving you is wrong, I don't wanna be right.
Love, Christina

Christina is the founder of East Bay Dish and a social media marketing consultant. If you want to attract more customers with social media, click on my picture 🙂

Latest posts by Christina Mitchell (see all)