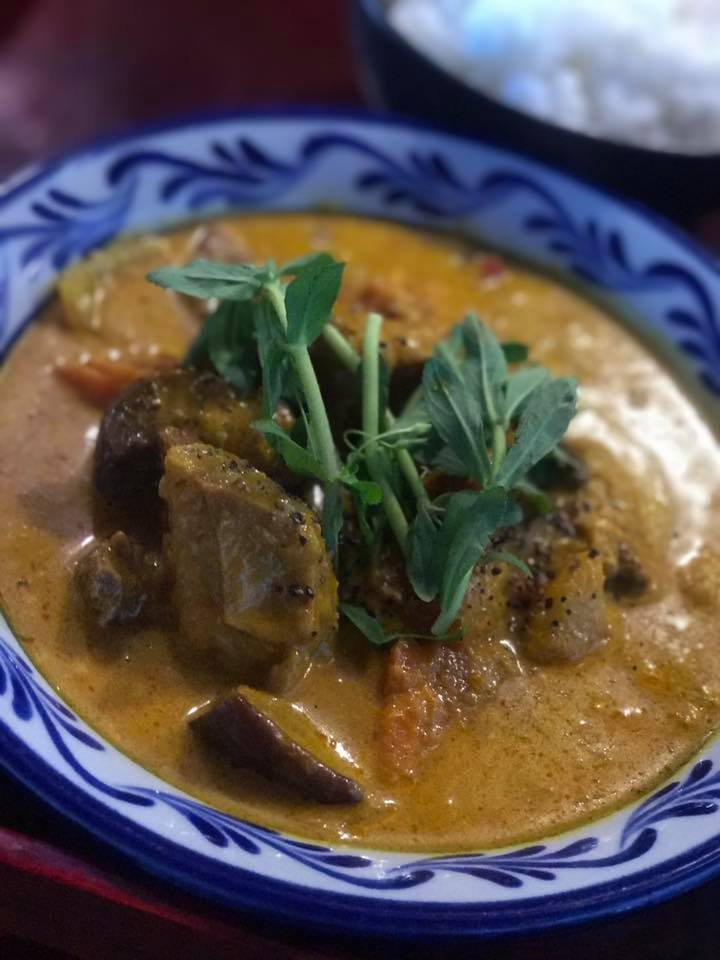 The Temple Club opened in Oakland a few months ago and serves homemade dishes from different regions of Vietnam, but they're not the dishes you usually find in Vietnamese restaurants. Let's go together so we can taste everything!
They have things on the menu like Goi Cuon Nem Chua (Spring rolls filled with grilled sour pork and pig ear sausage, sesame leaf, baby greens, rice noodles, sesame and pork liver sauce) and Geoff's Food Network Winning Pho Bo Chua (sliced corned beef brisket, water celery, green onion, bean sprouts and sliced onions in a sour beef broth over rice noodles).
The plan is to share all the dishes, so make sure you can eat everything on the menu before you sign up. It's $2 to save your seat and try to bring cash so it will be easy to split the bill.  Hope to see you there!
2307 International Boulevard, Oakland
510-479-3680
Tues, 1/30, 6pm

Christina is the founder of East Bay Dish and a social media marketing consultant. If you want to attract more customers with social media, click on my picture 🙂

Latest posts by Christina Mitchell (see all)