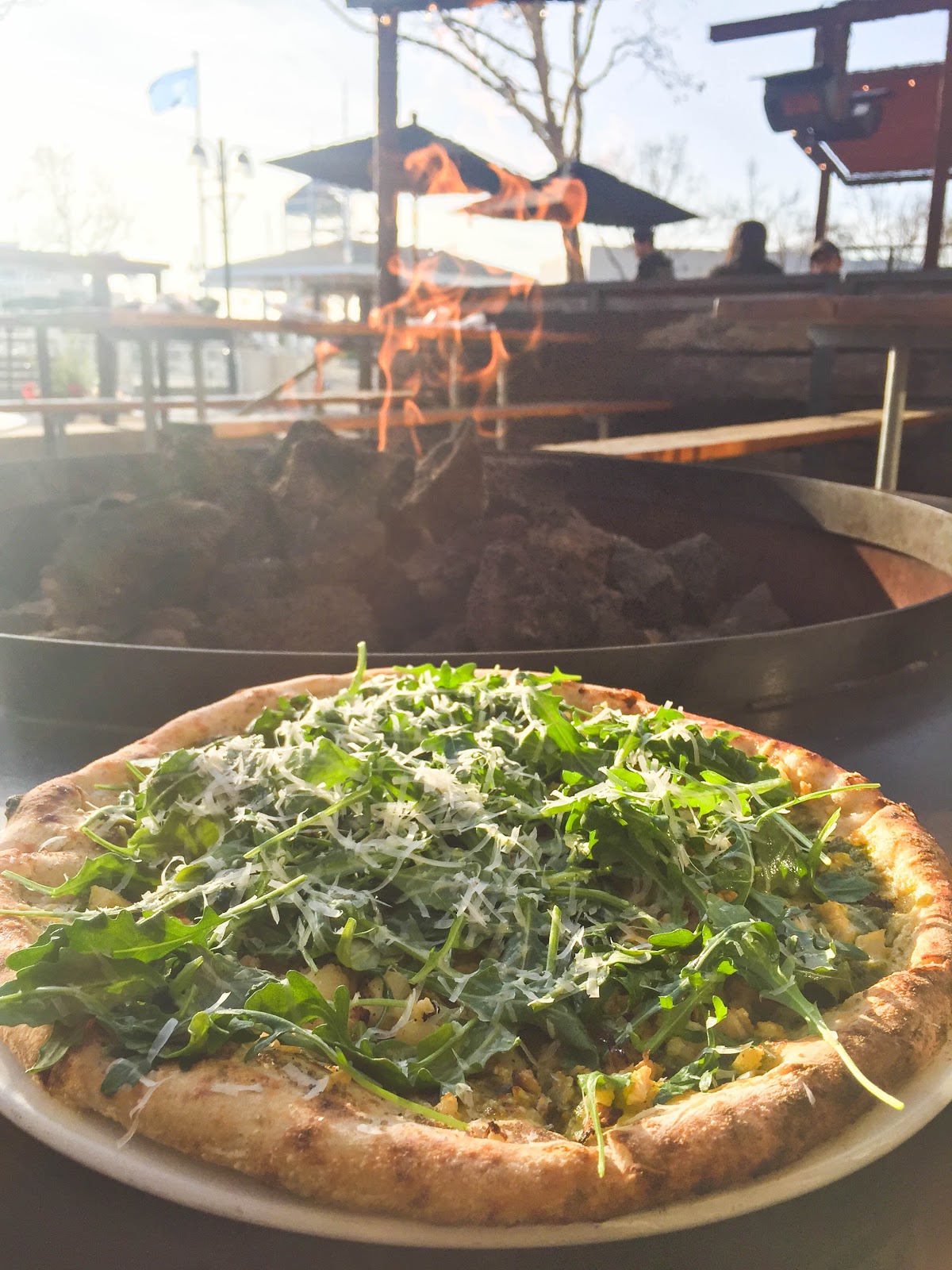 I happened to be in Jack London Square with a hungry friend the other day so we decided to stop at The Forge. We were sitting on the patio by the fire looking at the menu when I realized it was Oakland Restaurant Week, so I asked about their special. They didn't mention it or have printed copies but It turned out to be a pretty great deal, so I had to tell you about it.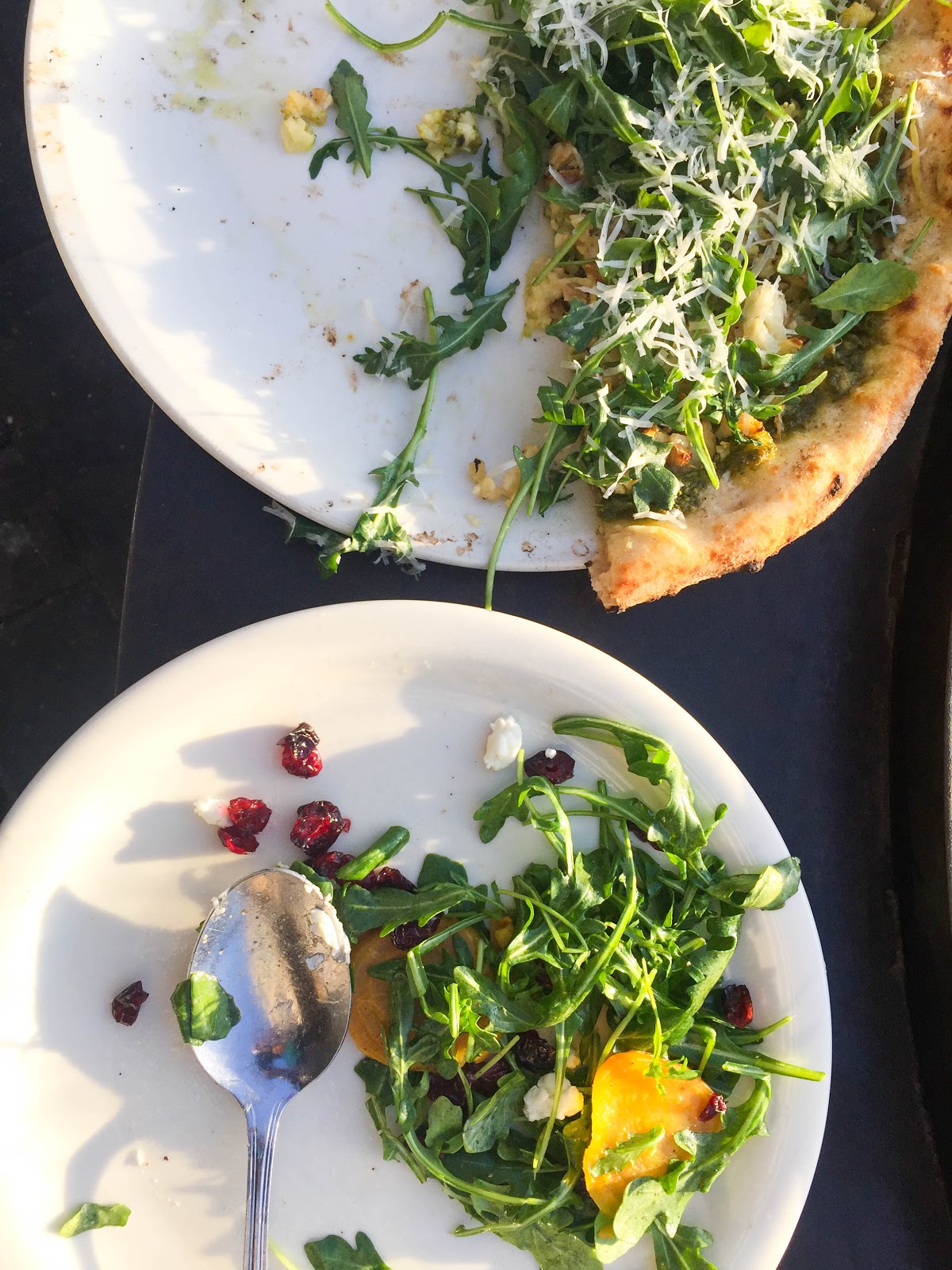 My friend and I split a salad and a pizza for $20 and it was more than enough food for the two of us.  We ordered the Golden Beet Salad (arugula, gold beets, goat cheese, cranberries, red wine vinaigrette, $10), which was bright and fresh, with a perfect balance of sweet and tart.
There were lots of pizza options, but we decided on the Cauliflower (pistachio pesto, leeks, gruyere, arugula, $17). To be honest, Neapolitan-style pizza is not my favorite. This was the kind of pizza you have to either eat with a fork or fold like a taco, and I like to pick up a slice without it falling apart in my hands. But the flavors in The Forge's Cauliflower Pizza were on point. It was vegetarian, but very hearty, with a fresh arugula salad on top, and a kiss of smoke from the sprinkle of Alderwood Salt on the crust. This was obviously a well-thought-out pizza, because all of the components went together perfectly.
It was plenty of food for two people, but if you're extra hungry you could go with the $40 option which runs through January 21. On top of a salad and pizza, it also comes with crispy cheese curds and two drinks.
It's been a few years since my last visit so I was happy to check it out again. I love all the discounts during Oakland Restaurant Week, but this experience at The Forge makes me grateful that we can get this food every week.
66 Franklin Street, Oakland
510-268-3200

Christina is the founder of East Bay Dish and a social media marketing consultant. If you want to attract more customers with social media, click on my picture 🙂

Latest posts by Christina Mitchell (see all)