Gott's Roadside has a few locations around the Bay Area, including Napa County and the Ferry Building in San Francisco. Their newest location is in Walnut Creek, and we went to their soft opening a few weeks ago. Similar to the other Gott's restaurants, the Walnut Creek location has bright, 1950s burger joint decor, but the menu offers a lot of variety and modern options.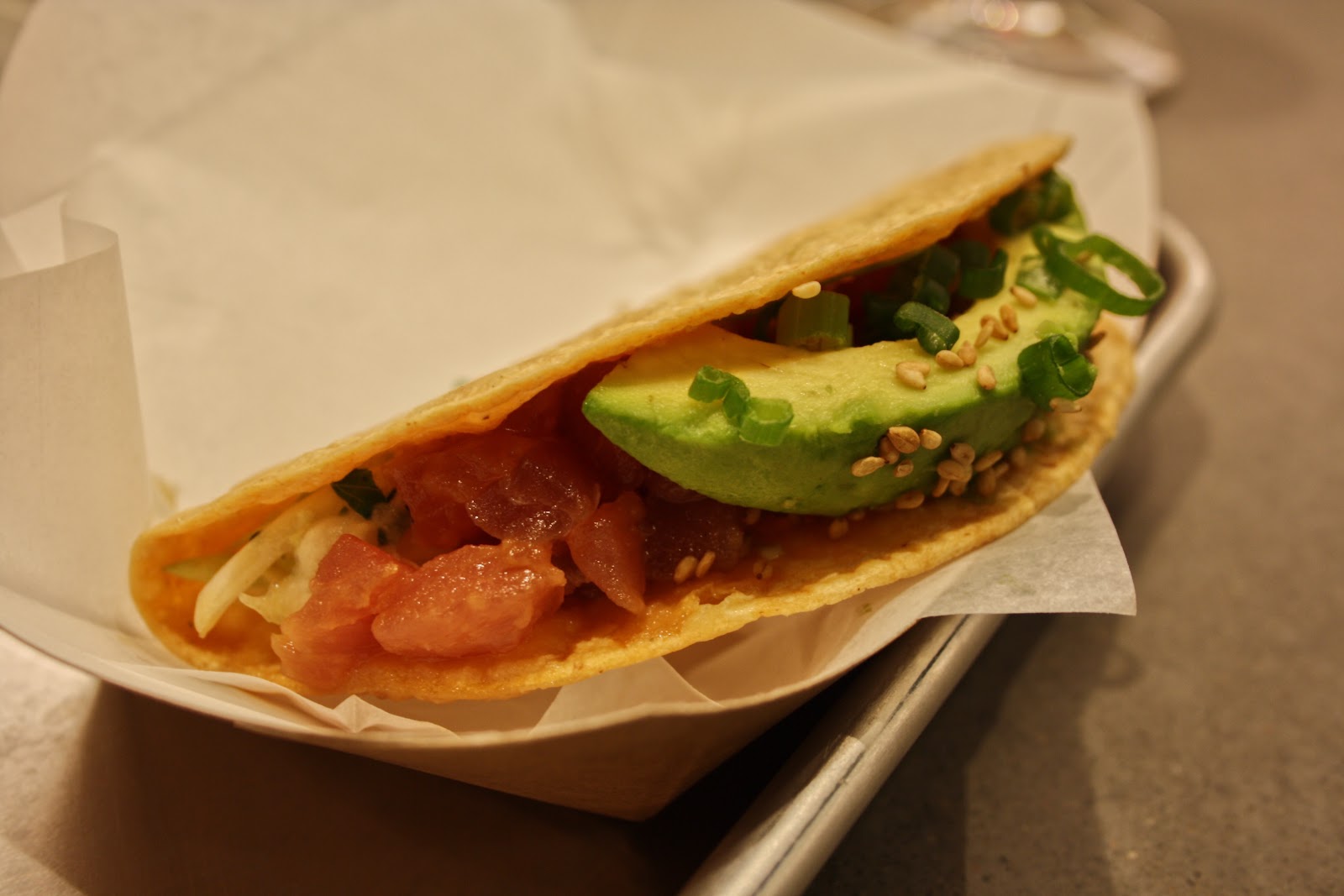 We started with the Mahi Mahi Tacos (Fresh Mahi Mahi with spicy Asado seasoning, corn tortillas with Mexican slaw, cilantro, jalapen?o, oranges & crema, 2 tacos per order, 13.99) which were light, fresh, and paired well with a glass of rose from the bar. I think a little more acid, like a squeeze of lime, would have taken it to the next level, though.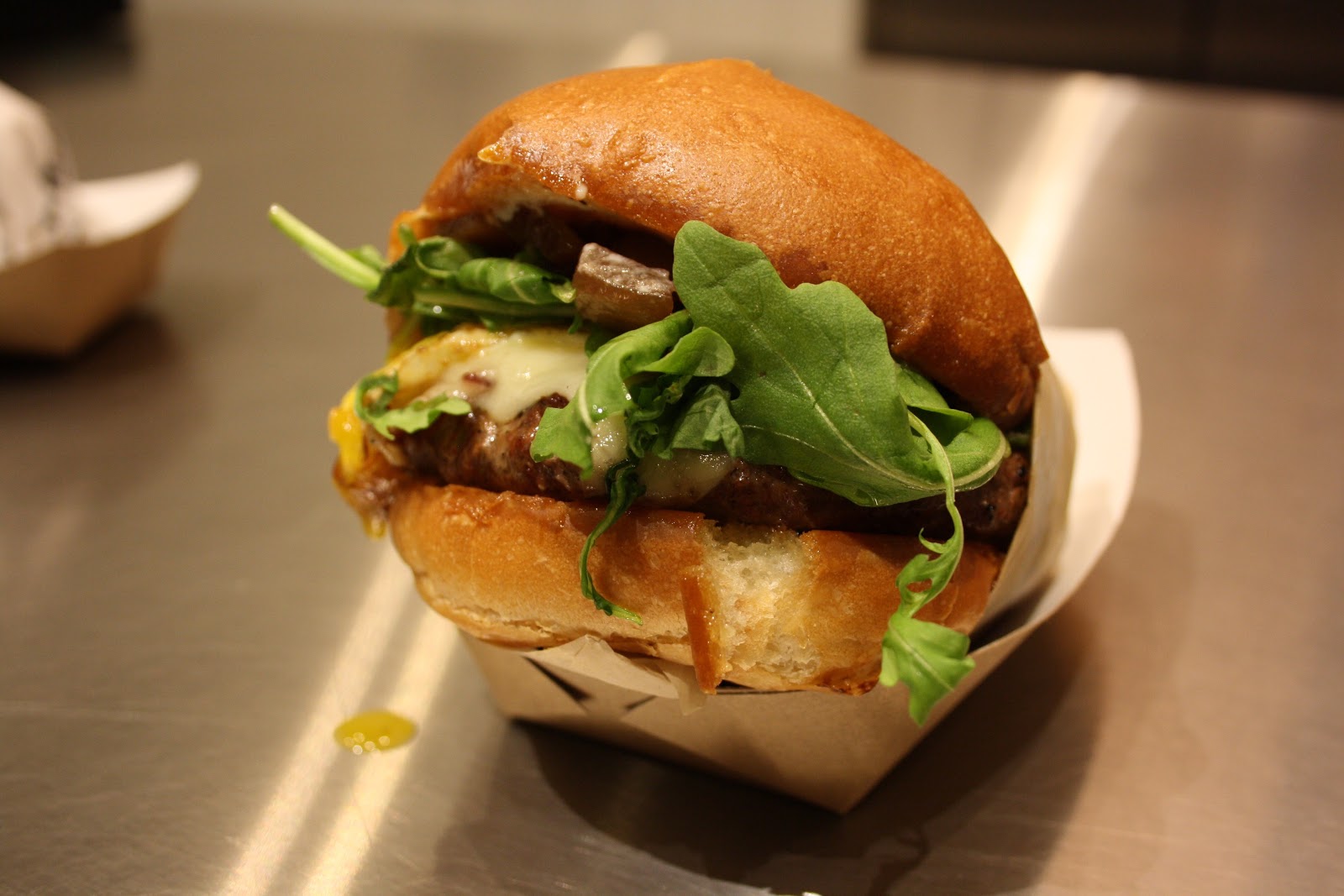 The California Burger (Fried egg, swiss cheese, Zoe's bacon, arugula, balsamic onions and mayo on a toasted egg bun, 12.99) was decadent but also totally balanced, with an oozy egg yolk, crisp bacon, and sweet caramelized onions.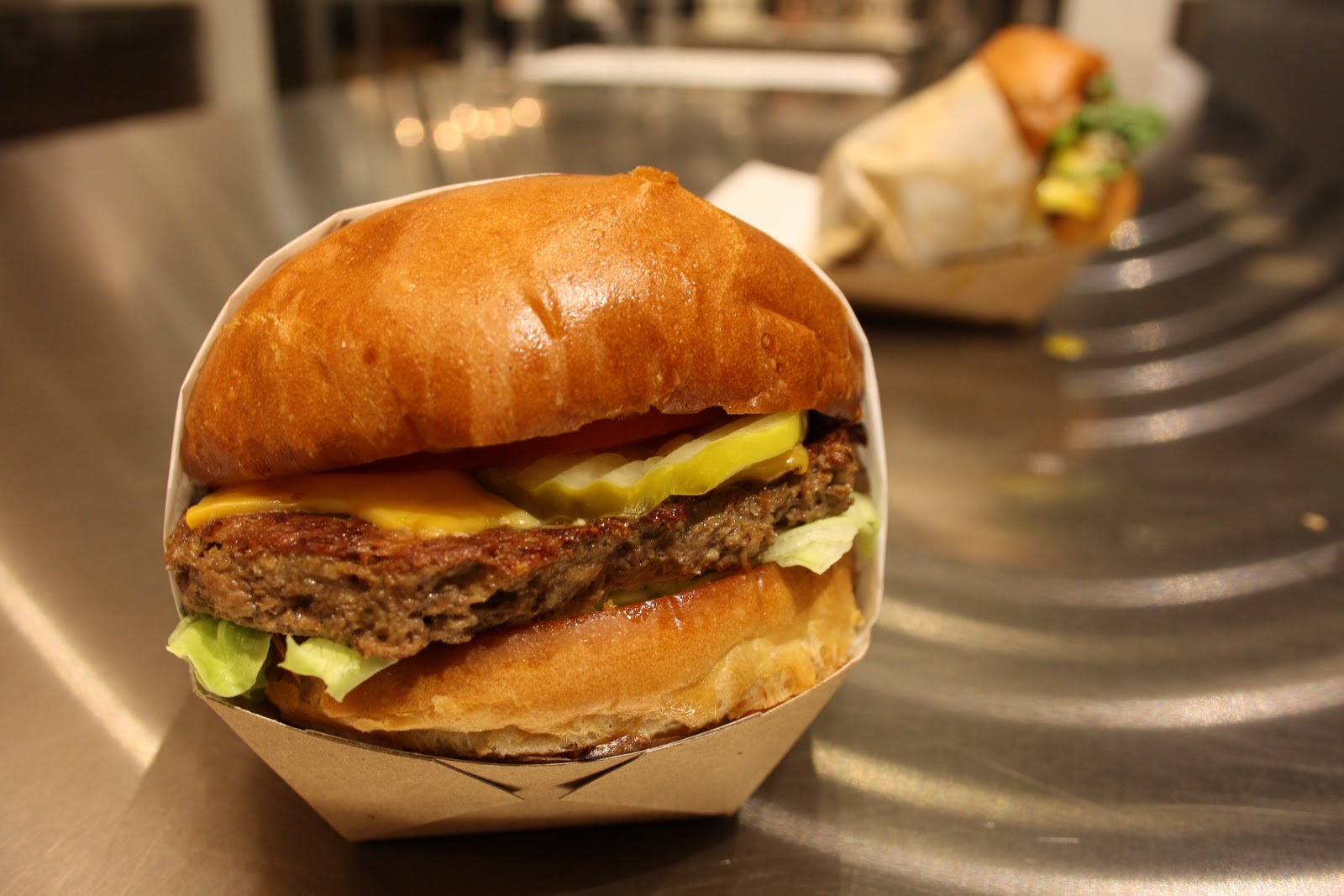 I had never had an Impossible Burger before, so I was excited to try Gott's Impossible Cheeseburger (the Impossible Burger patty made entirely from plants, American cheese, lettuce, tomatoes, pickles & secret sauce on a toasted egg bun,12.99). I was really impressed! Although I could tell it wasn't meat, the texture and flavor were remarkably similar to a beef patty. Dressed up with the toppings of a classic cheeseburger, this vegetarian version would definitely fulfill my burger cravings in a pinch. You can also substitute an Impossible Burger patty in any of Gott's other burgers for $4, making all of the burgers accessible for vegetarians.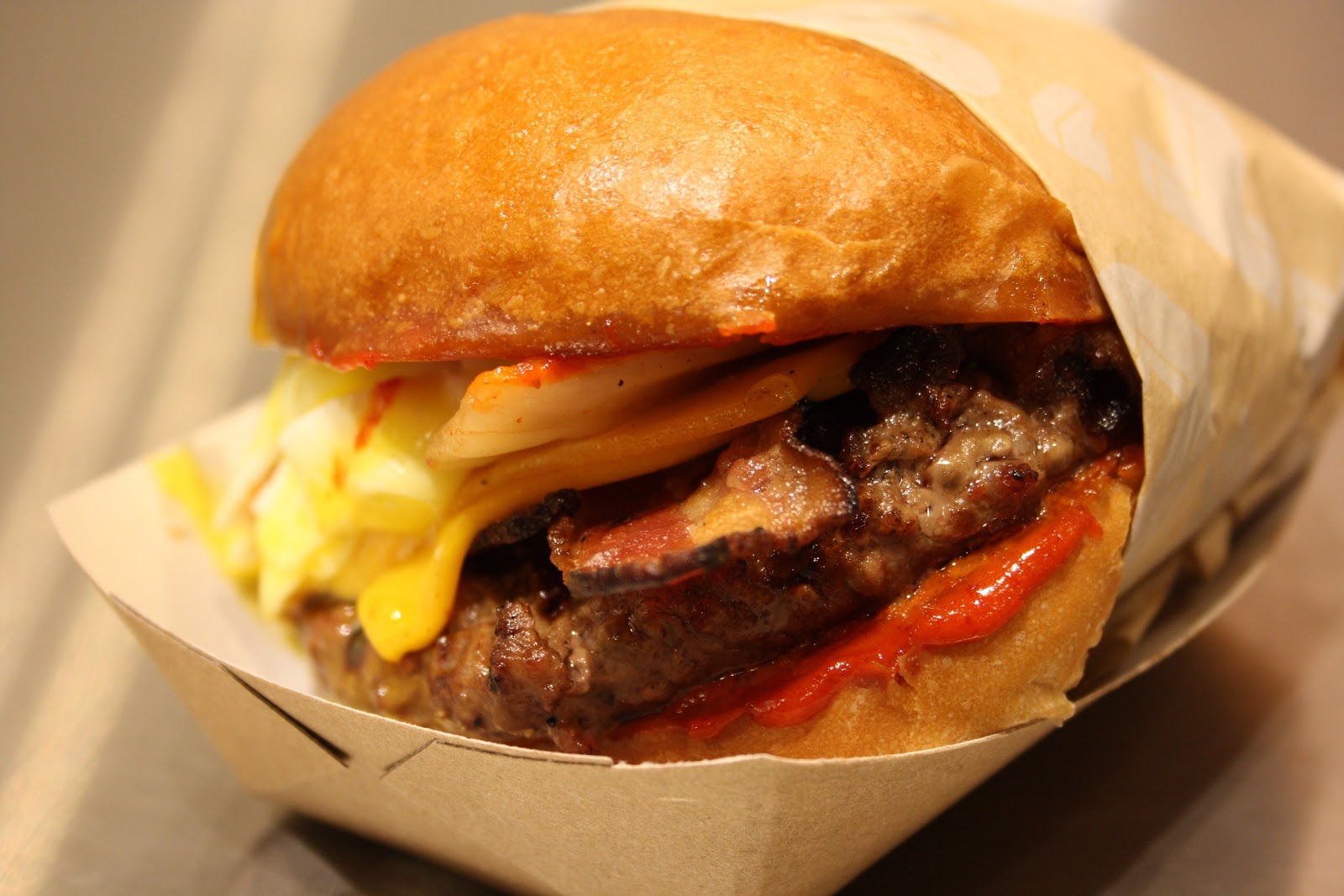 The most unexpected burger I sampled was the Kimchi Burger (Fried egg, kimchi, American cheese, Zoe's bacon & spicy gochujang mayo on a toasted egg bun, 12.99). It was colorful and super flavorful, with tangy and spicy notes. I'm glad I tried it since it's not something I'd normally order, but the kimchi was a bit too much for me to order it again. If you love kimchi though, this might be your burger.
Burgers aren't the only thing on the menu (but I only had so much room in my stomach). We also tried the Crispy Teriyaki Chicken Sandwich (Mary's chicken, fried crisp, tossed in house-made teriyaki sauce & served with romaine lettuce, pickled carrots & daikon radishes, jalapeños, cilantro, green onions, toasted sesame seeds & spicy mayo on a toasted egg bun, 11.99). It was sort of like a fried chicken banh mi, and really delicious.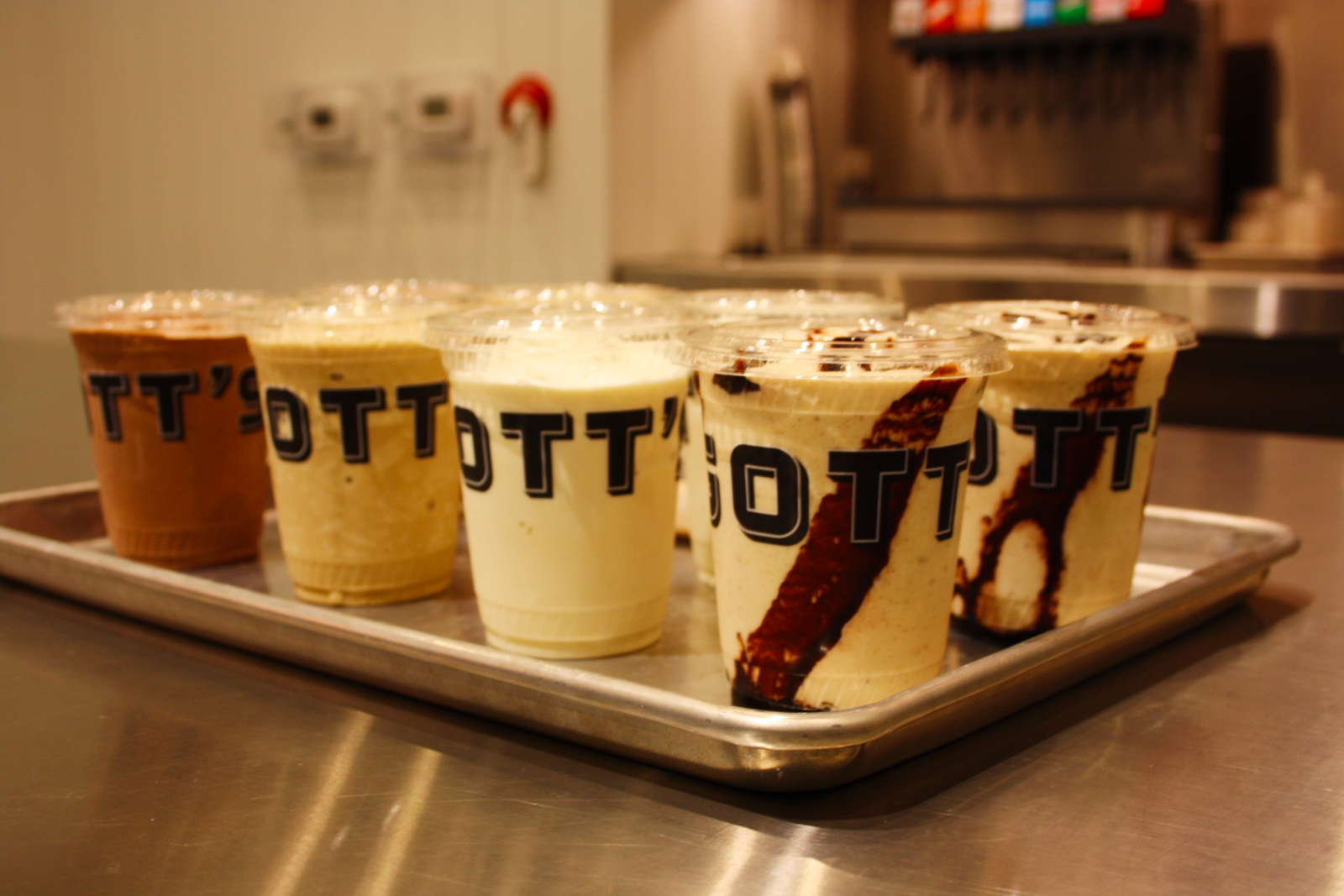 I finished off the night with a Chocolate and Peanut Butter Shake (hand spun with organic ice cream & milk, 12oz, 5.99) that tasted like a Reese's Peanut Butter cup. It was so thick it made the straw collapse and I was one happy camper.
Gott's Roadside in Walnut Creek brings a ton of playful variations to the classic burger stand experience. Plus, finishing with a milkshake or soft serve ice cream basically guarantees a good time. I'll definitely keep it on my radar next time I'm in Walnut Creek.
Have you been to Gott's recently? What did you try there?
1275 South Main Street, Walnut Creek
(925) 954-6243

Becca is a New England native who recently moved to Oakland. She loves cooking and eating and is excited to explore her new home as an assistant at East Bay Dish.

Latest posts by Becca Frost (see all)