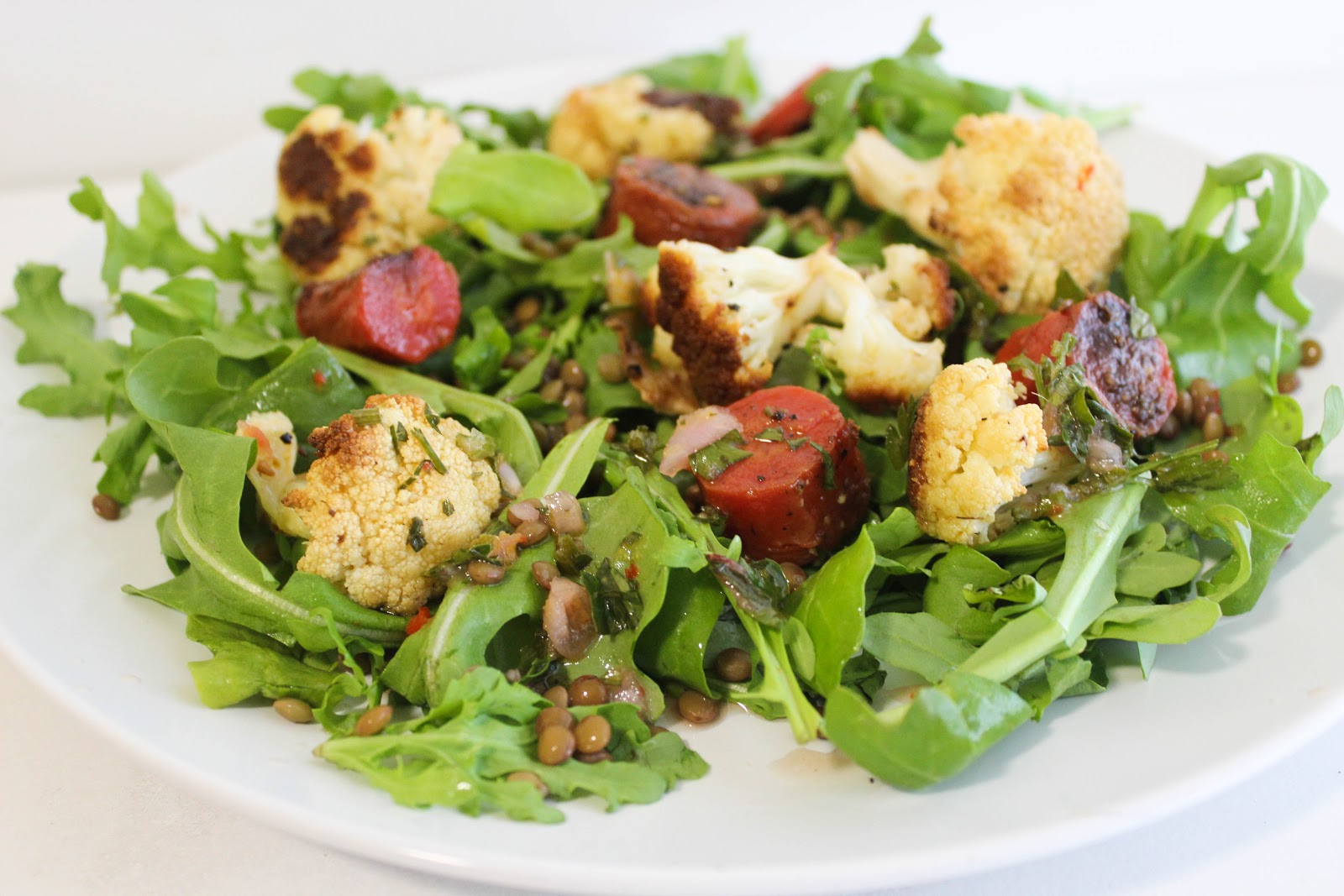 Week 2 of Food Lover Fitness went pretty well, all things considered. I was nervous about staying consistent after my amazing progress last week, but I accomplished my goal of eating 90% healthy and workout 4-5 times. It was harder because some cravings kicked in this week and I'll explain how I learned how to deal with them below. Right now, let's talk about my progress!
How much I lost
Last week – 1.2 pounds and 3 inches
This week – 1.4 pounds and 2 inches
Total –  2.6 pounds and 5 inches
You guys…these Umbrian Lentils from @markethallfoods were??https://t.co/DpRCLf36nY pic.twitter.com/jGwJOkrwpO

— Christina Mitchell (@eastbaydish) January 22, 2018
What I ate
Lentils are supposed to bring luck and they're also really delicious in this recipe from Market Hall Foods: Umbrian Lentils with Roasted Cauliflower and Carrots. First, I ate the lentils and vegetables over arugula in a fresh and flavorful salad, and then I turned everything into an oh-so-comforting soup a few days later. Both were incredible!
The lentil recipe called for a slightly sweet and very spicy Hot Pepper in Olive Oil, and I also added about a teaspoon of the condiment to my breakfast on Saturday morning. This little jar of love took my scrambled egg sandwich to the next level and I devoured every bite!
I also had plain Greek yogurt with granola for breakfast, pears, roasted almonds and whole wheat crackers for snack, Shrimp and Broccoli Stir Fry for dinner at home and Grilled Chicken when I went out to dinner. I still get hungry every 2-3 hours, but now I don't have to eat as much to feel satisfied.
Working out is starting to become a habit. @TIFFTrainEm #foodloverfitness pic.twitter.com/itkalxCfNV

— Christina Mitchell (@eastbaydish) January 23, 2018
How I worked out
My trainer TIFFTraining had me repeat exercises from last week and now I'm starting to feel stronger and lighter on my feet. The treadmill definitely isn't my favorite type of cardio, but I do like that I'm getting faster. Working out is starting to become a habit, and I think I'm also starting to enjoy it more. But the gym still gets old, so I like the flexibility of working out at home or outside when it's not raining.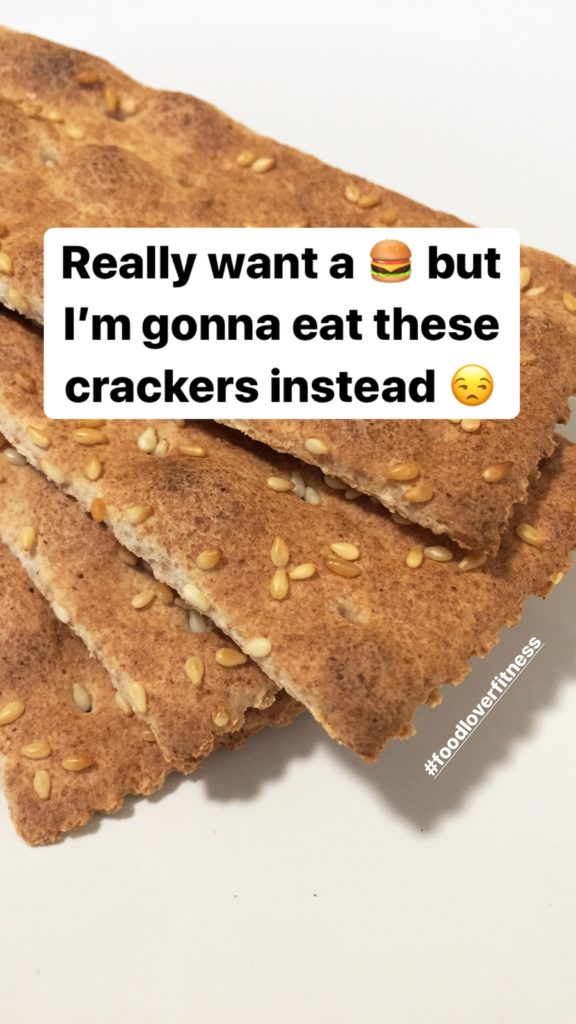 What I learned
One day I really wanted a burger, but I ignored the craving and had a snack instead. And as soon as I had something in my stomach, I forgot about the burger.
My sweet tooth kicked in a few days this week, but I had to do something about it because the craving just wouldn't go away. I didn't want to deprive myself and run out of willpower, so I tried to limit the indulgence to a few bites – and it worked! A square or two of dark chocolate was all I needed to keep my sweet tooth satisfied.
I also learned that I like plain Greek yogurt with granola about a million times more than plain Greek yogurt with muesli.
Since I've been going to some dinners and events, I've been trying to figure out how to taste everything without ruining my diet. Want me to share what I've learned so far?
Next week
To have more fun cardio options, I think I'm going to sign up for a West African dance class. I also have more food events scheduled, so I need to balance everything and I'm pretty sure I'm gonna have to deal with more cravings. Wish me luck!

Christina is the founder of East Bay Dish and a social media marketing consultant. If you want to attract more customers with social media, click on my picture 🙂

Latest posts by Christina Mitchell (see all)