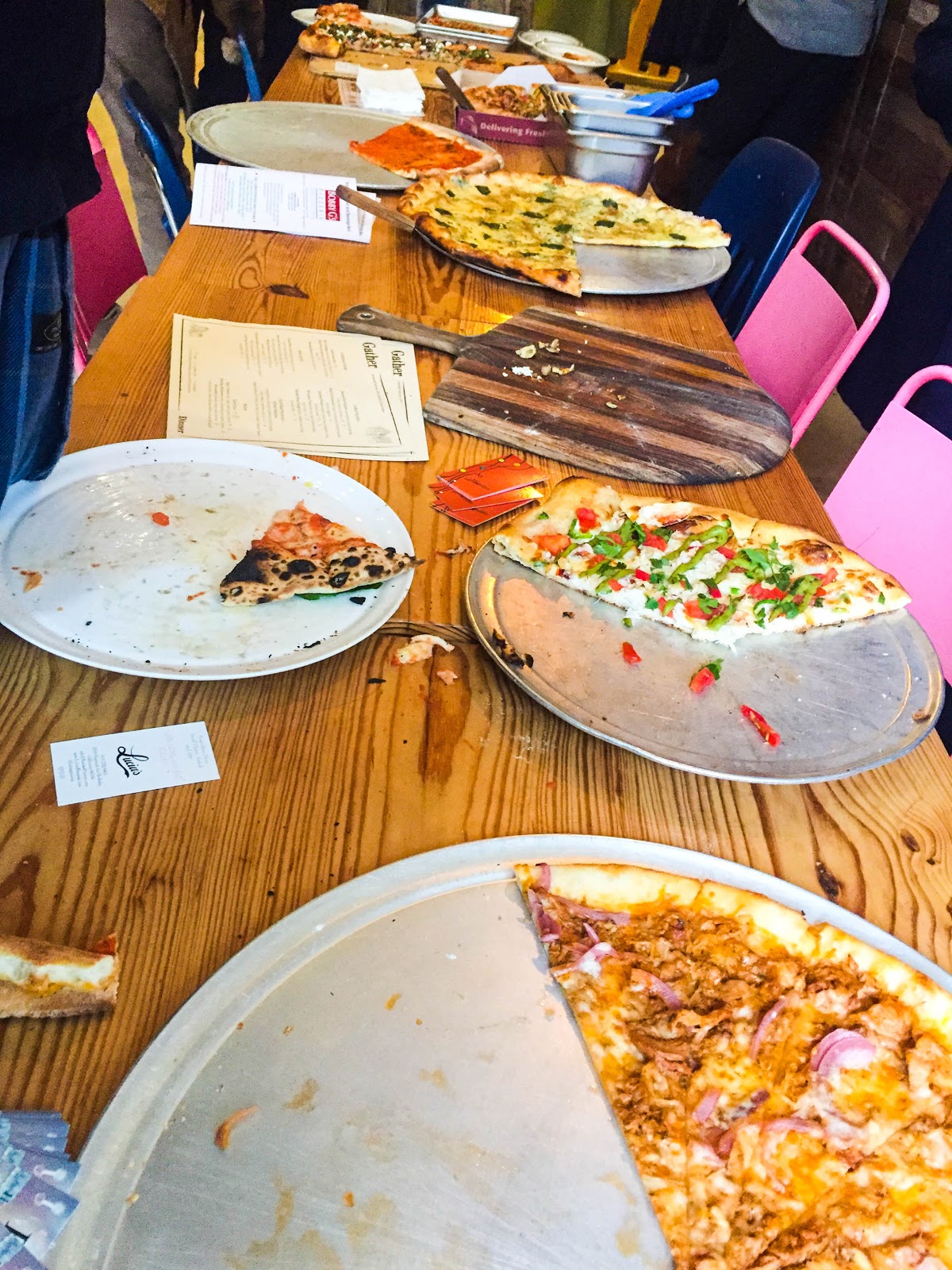 How much pizza can you eat in a month?  The Downtown Berkeley Association is hosting a Pizza Lover's Crawl throughout the month of February, so you can enter to win prizes – just by eating pizza. I stopped by the media event last week and tasted several slices in the name of research (it's a tough job but somebody's gotta do it).
Here are a couple suggestions for where to go for Berkeley's Pizza Lover's Month: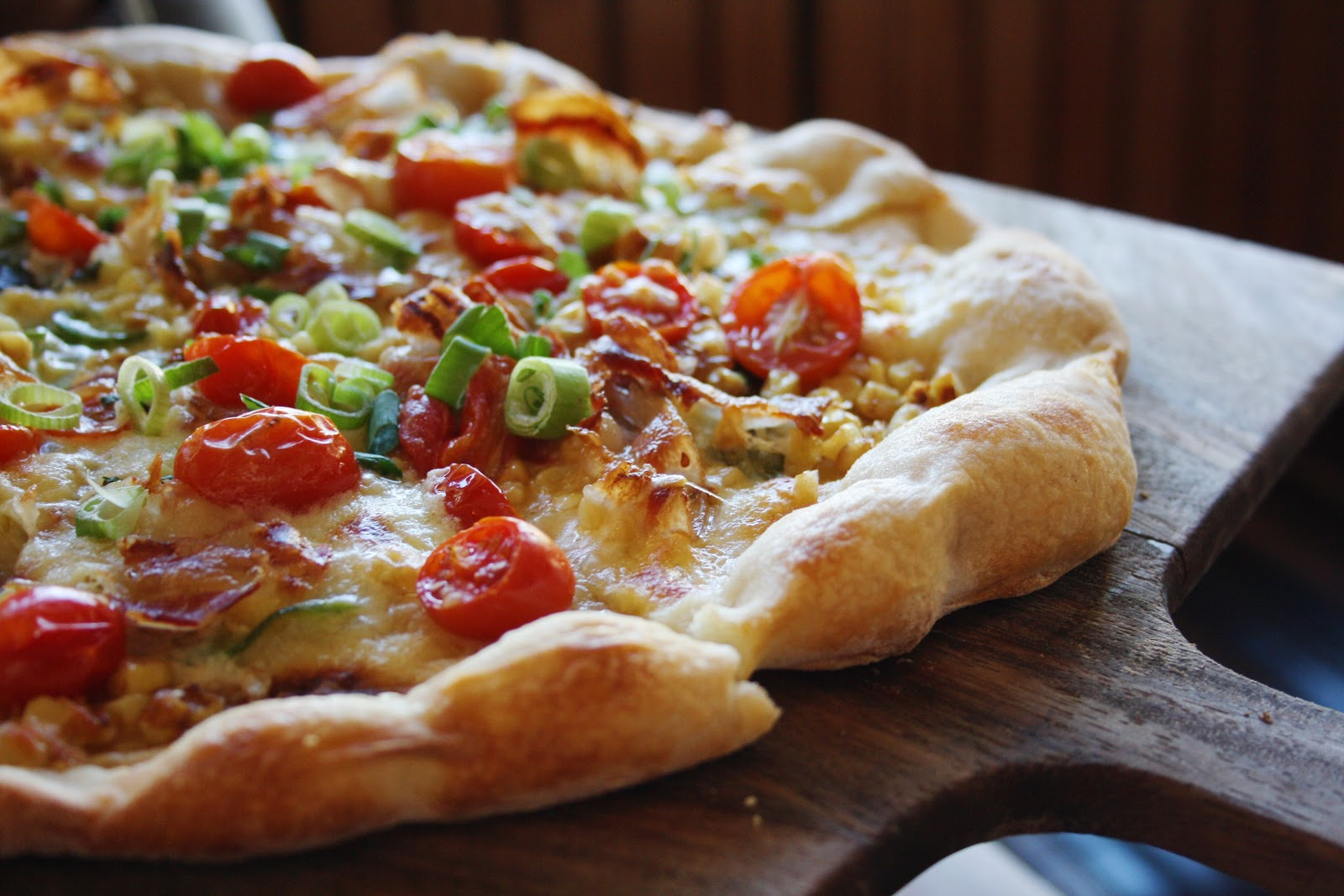 It's obvious Gather's pizza was a favorite because it was already gone by the time I arrived, but I got to try it last summer with Becca and this is how she described it:
"The toppings were simple, straightforward, and incredibly delicious. I also loved the crust, which was thin and crispy like a flatbread in the center but had little pockets of dough around the edge for extra soft-chewiness. I took home the leftovers and ate another piece as soon as I got back to my apartment. That's how good it was."
2200 Oxford St, Berkeley
(510) 809-0400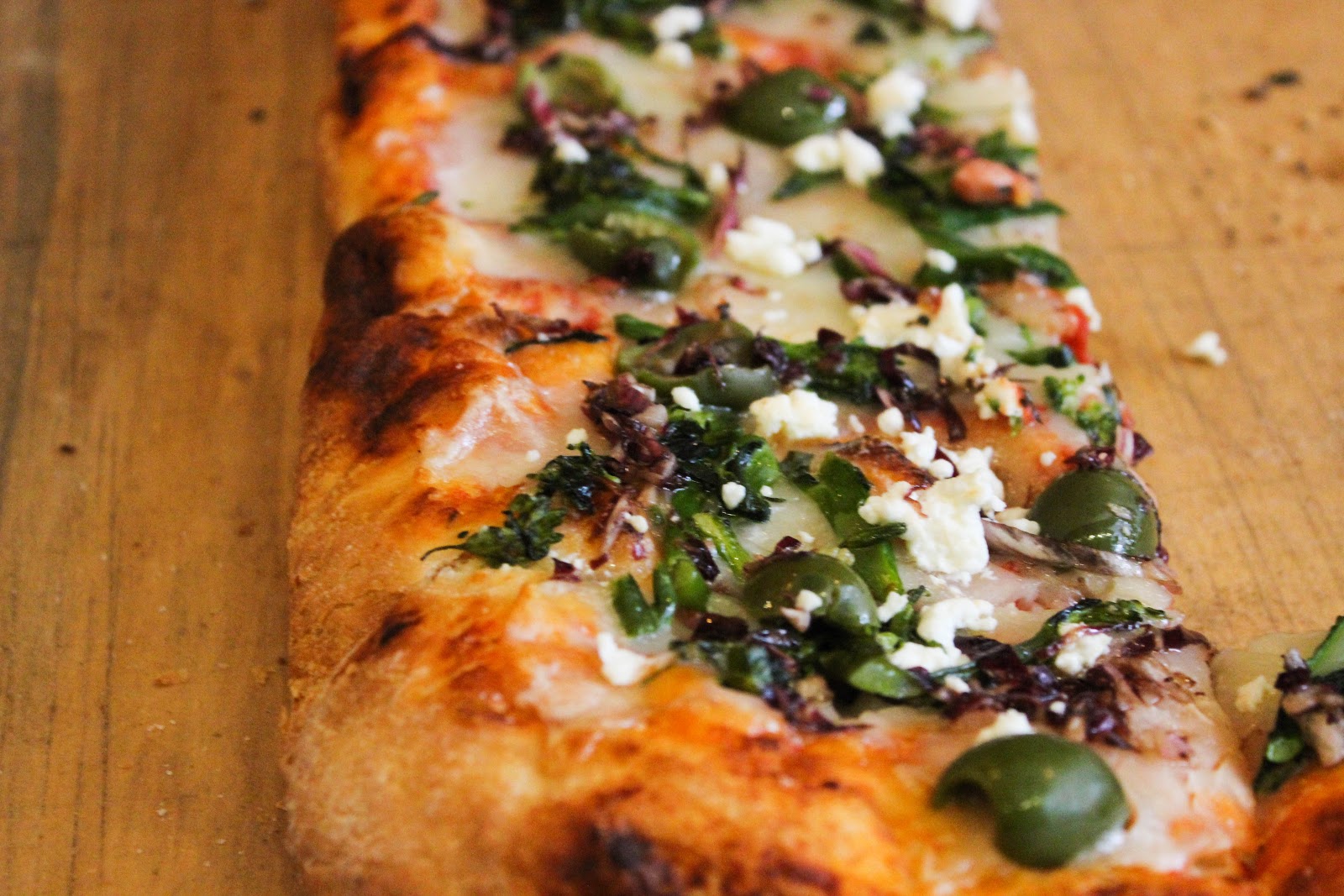 Out of everything I sampled at the media event last week, my favorite was the "Pizza al Metro" or pizza by the meter from PIQ.  Their pizza looked different than all of the other pies because it was rectangular, and while it also had a thick crust, it was soft like a pillowy focaccia. They do this by using good flour, slow fermentation and letting the dough relax for 5 hours. Then they bake it twice – first for "personality" and then for the toppings.
Depending on what's at the farmer's market, toppings change all the time, but they are always organic. My slice had broccolini, olives and onions and I could taste all of the love that went into every bite.
PIQ is currently going through renovations, so one side of the bakery is closed. They plan to reopen in a couple weeks with a brand new kitchen and add handmade pasta to the menu. It's an ambitious project, but if this pizza is any indication, the results will be impressive.
91 Shattuck Ave, Berkeley
(510) 540-7700
If you want more options, go to Berkeleyside Nosh for a comprehensive guide on all the pizzas!

Christina is the founder of East Bay Dish and a social media marketing consultant. If you want to attract more customers with social media, click on my picture 🙂

Latest posts by Christina Mitchell (see all)