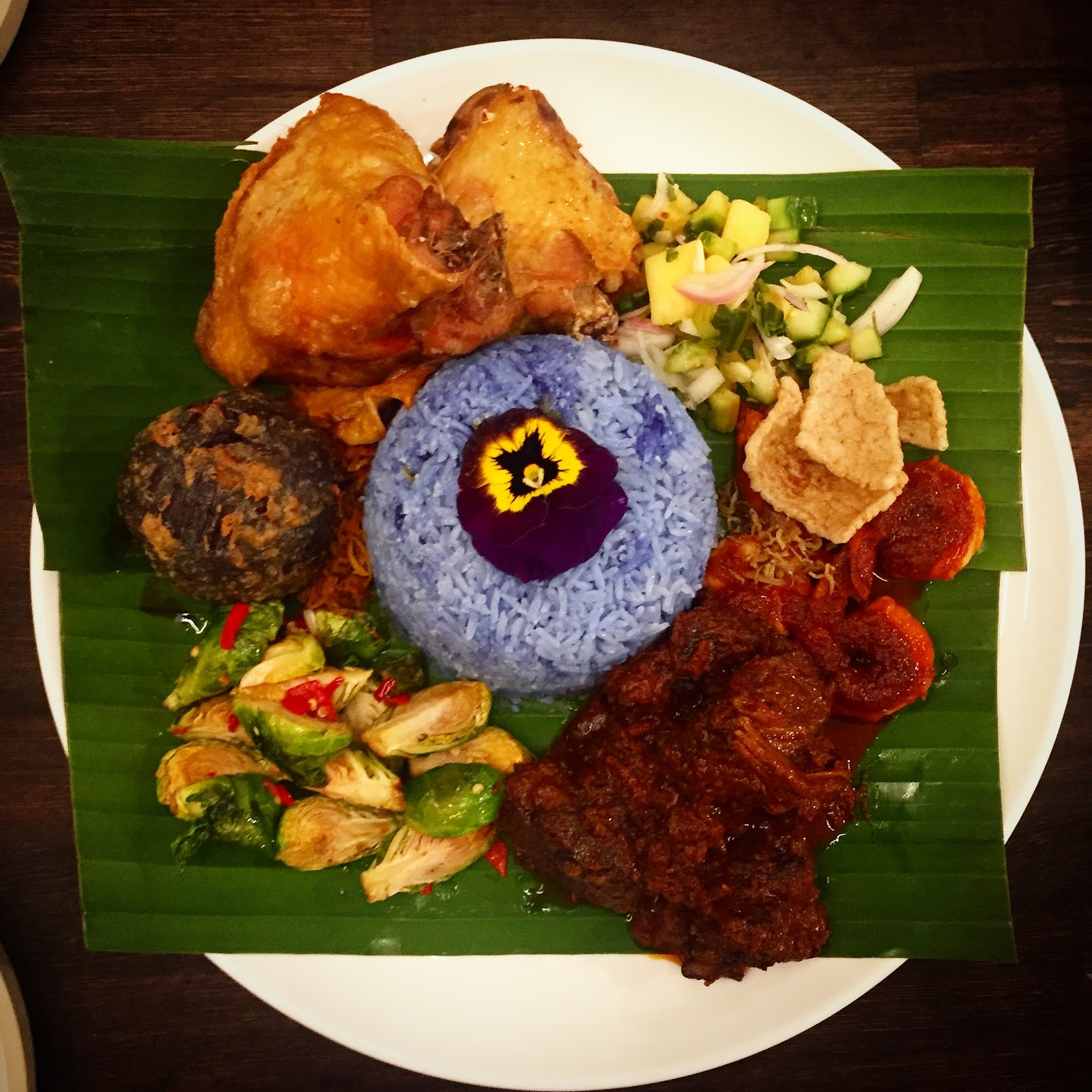 A few weeks ago, Drip Line started serving dinner on Thursdays and Fridays, so it was a good excuse for a return visit.
A friend and I shared the Rijsttafel Nasi Padang ($40), which was a huge platter featuring flavors from Indonesia, Malaysia and Singapore. Some dishes were spicy and some were mild, but everything went together perfectly.
In the center of the platter was Nasi Lemak Kerabu, a mound of beautiful and fragrant purple rice, naturally dyed with flowers and infused with coconut and pandan.
The other dishes were spooned around the rice and I'll list them for you, clockwise from top:
Ayam Goreng (poached and flash fried chicken thigh)
Acar (pickled cucumbers, pineapples and onions)
Sambal Udang Dan Keropok (grilled shrimp tossed in our house sambal, shrimp chips)
Rendang Sapi (slow braised beef spiced with ginger, galangal, turmeric, coriander, fennel and chiles)
Brussel Sprouts Belachan (roasted brussel sprouts with jalapenos and sambal shrimp paste)
Did you see the little purple ball on the left? It was basically fried ball of flavorful mashed potatoes with an egg inside. Um…yes please!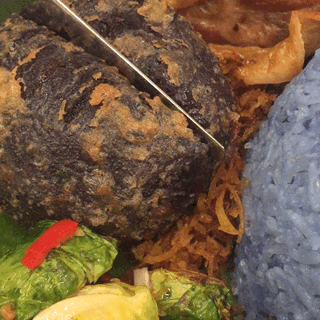 The Telur Bergedel Dan Serunding (six minute egg wrapped in a deep fried purple potato scallion ball with spicy coconut floss) was somehow intriguing and comforting at the same time. Taking a bite made me raise my eyebrows in surprise, and then smile after it warmed my heart. Sigh….I'm still daydreaming about it.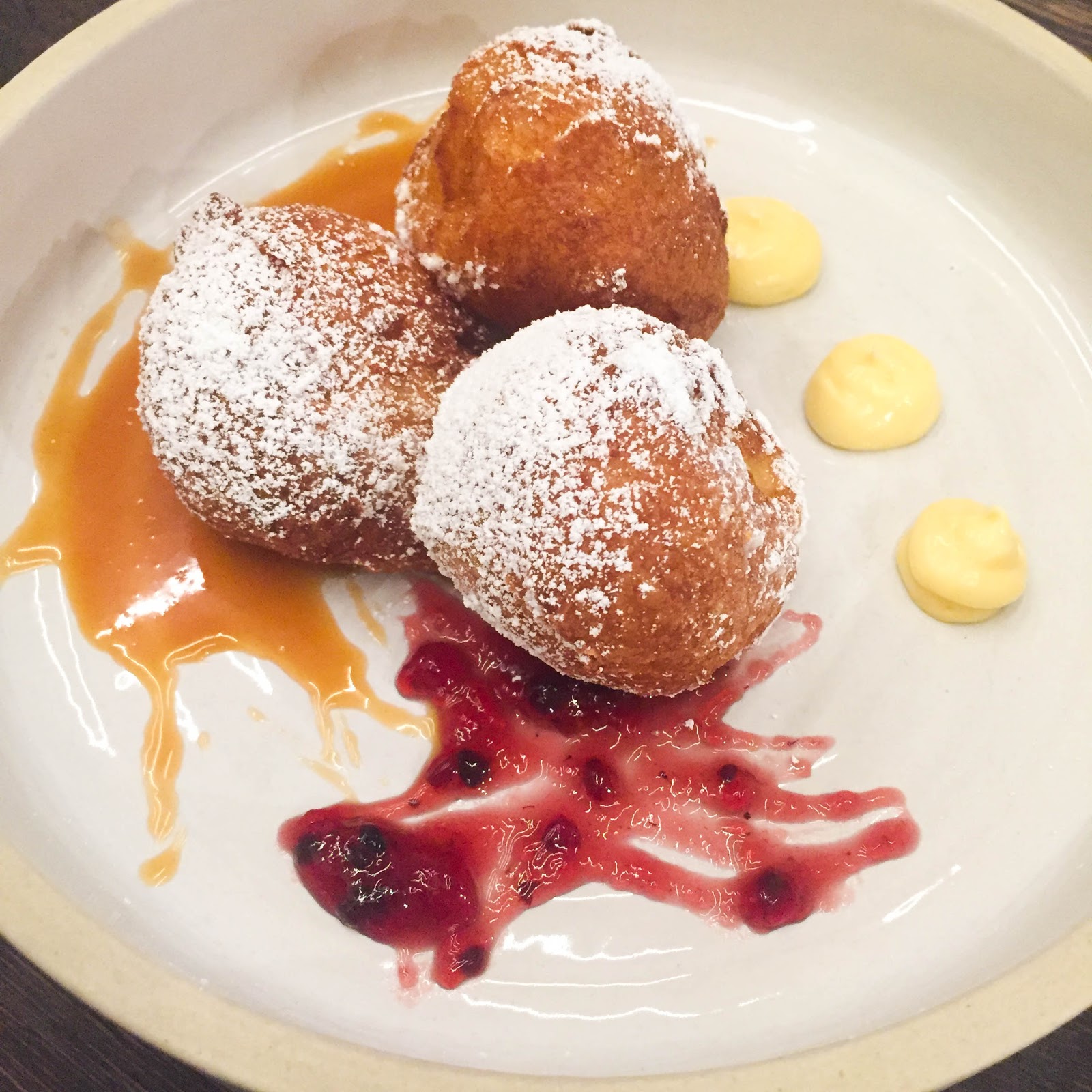 For dessert we had Kueh ($9), or choux beignets were so light and fluffy, they almost floated off the plate. They were served with three sauces – a tart a passion fruit creme, a tangy blackberry compote and an insane red boat fish sauce salted ginger caramel. The description sounded weird, but that caramel sauce turned out to be absolutely incredible.
If you haven't experienced dinner at Drip Line's yet, you should definitely check it out. And I just heard that they're doing two seatings for Valentine's Day!
1940 Union St #21, Oakland
510-922-8270

Christina is the founder of East Bay Dish and a social media marketing consultant. If you want to attract more customers with social media, click on my picture 🙂

Latest posts by Christina Mitchell (see all)