Berkeley Social Club has been serving contemporary Korean American cuisine for about a year and a half. I had brunch with my cousins there a few weeks ago, and since the menu was pretty extensive, there was something for everyone.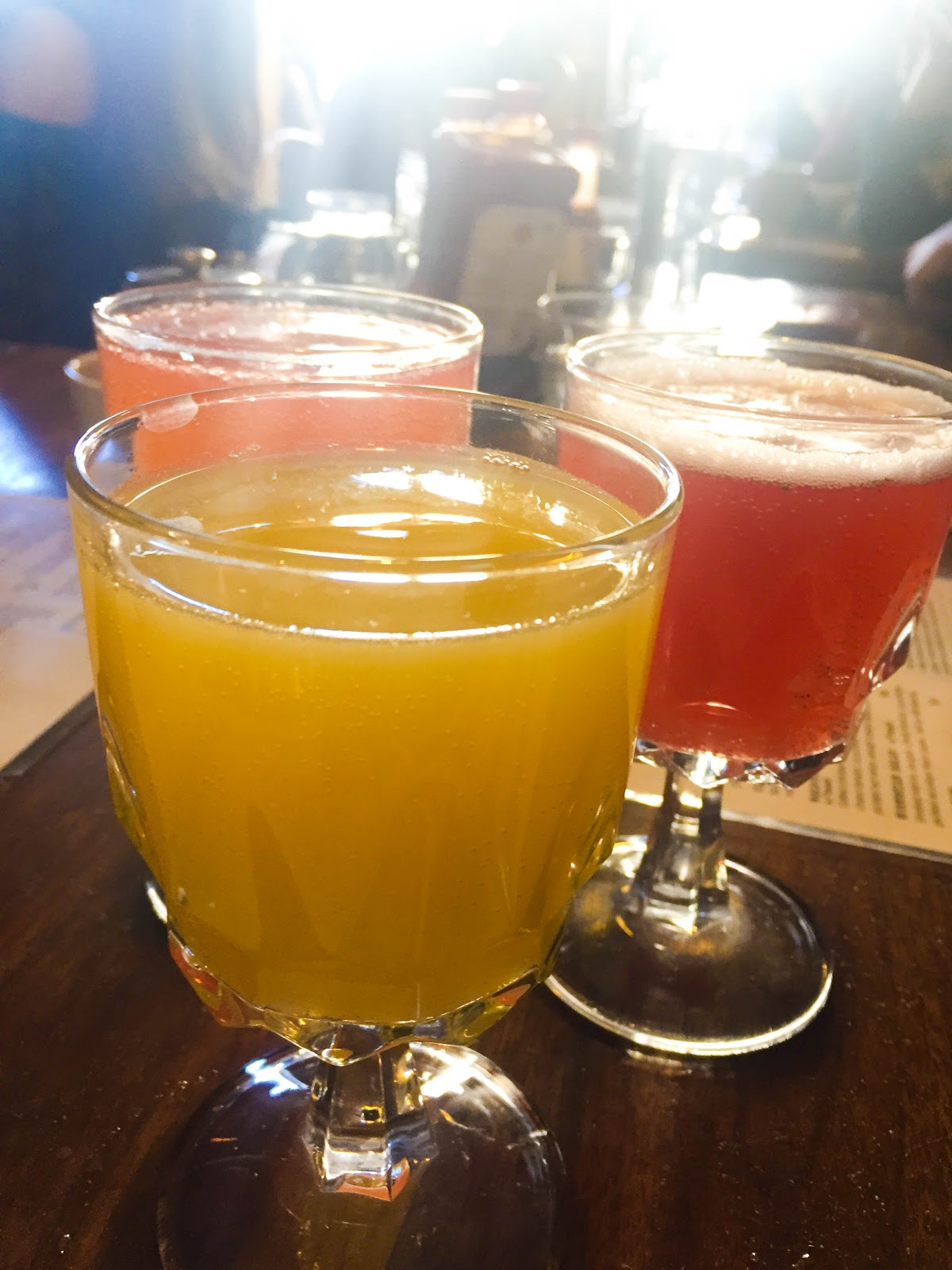 They had Bottomless Mimosas in three different flavors (Grapefruit, Orange, Raspberry Lemonade), so of course, we had to try them all. The servers kept them flowing throughout the meal and my favorite was the not-too-sweet Raspberry Lemonade.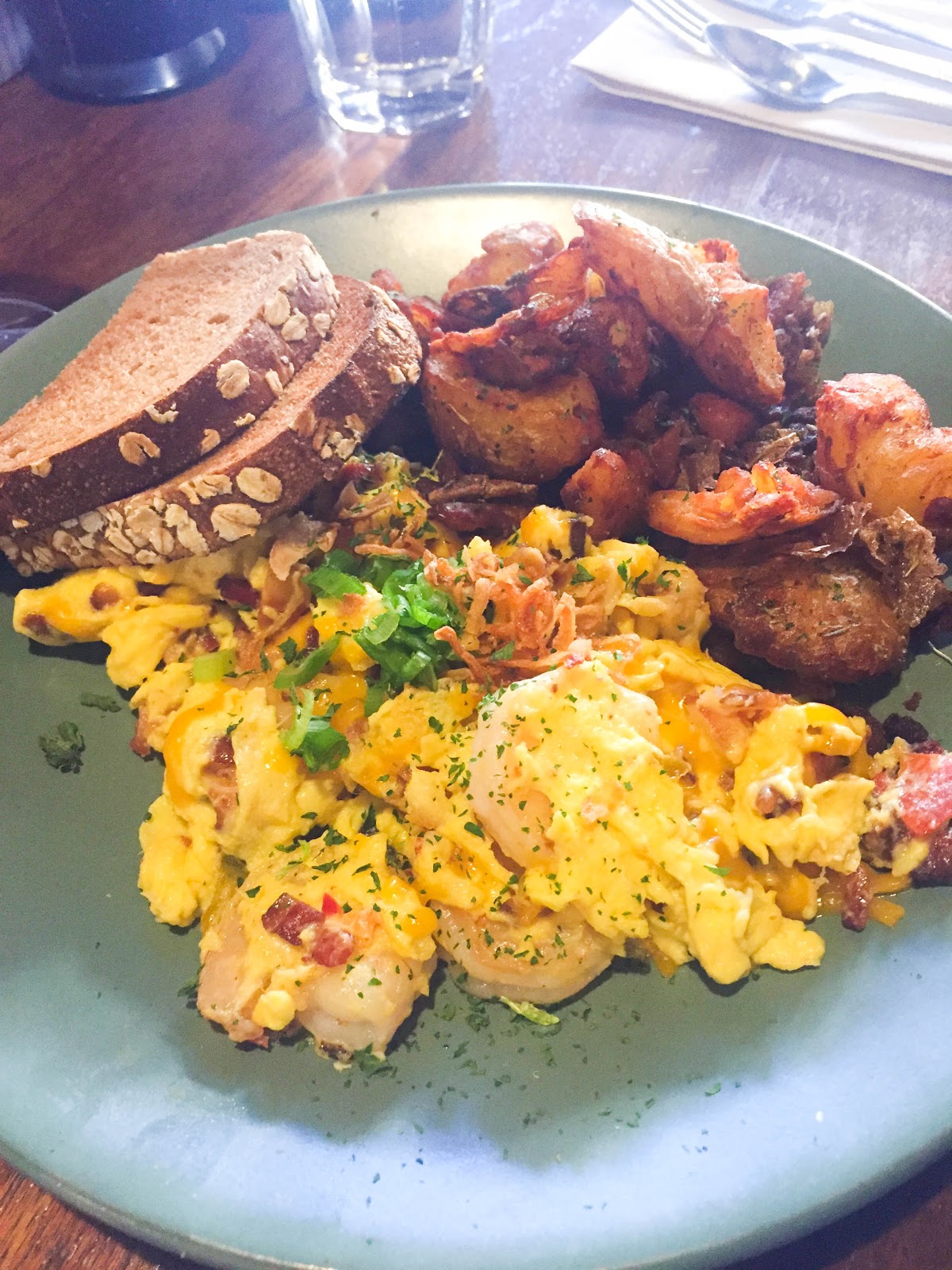 One of my cousins was in the mood for seafood, so she ordered the Sailor's Scramble ($21), which had crab, shrimp, bacon, cherry pepper and mild cheddar. While everything was fresh, the shrimp were extra juicy and the potatoes were almost fluffy on the inside and crispy on the outside.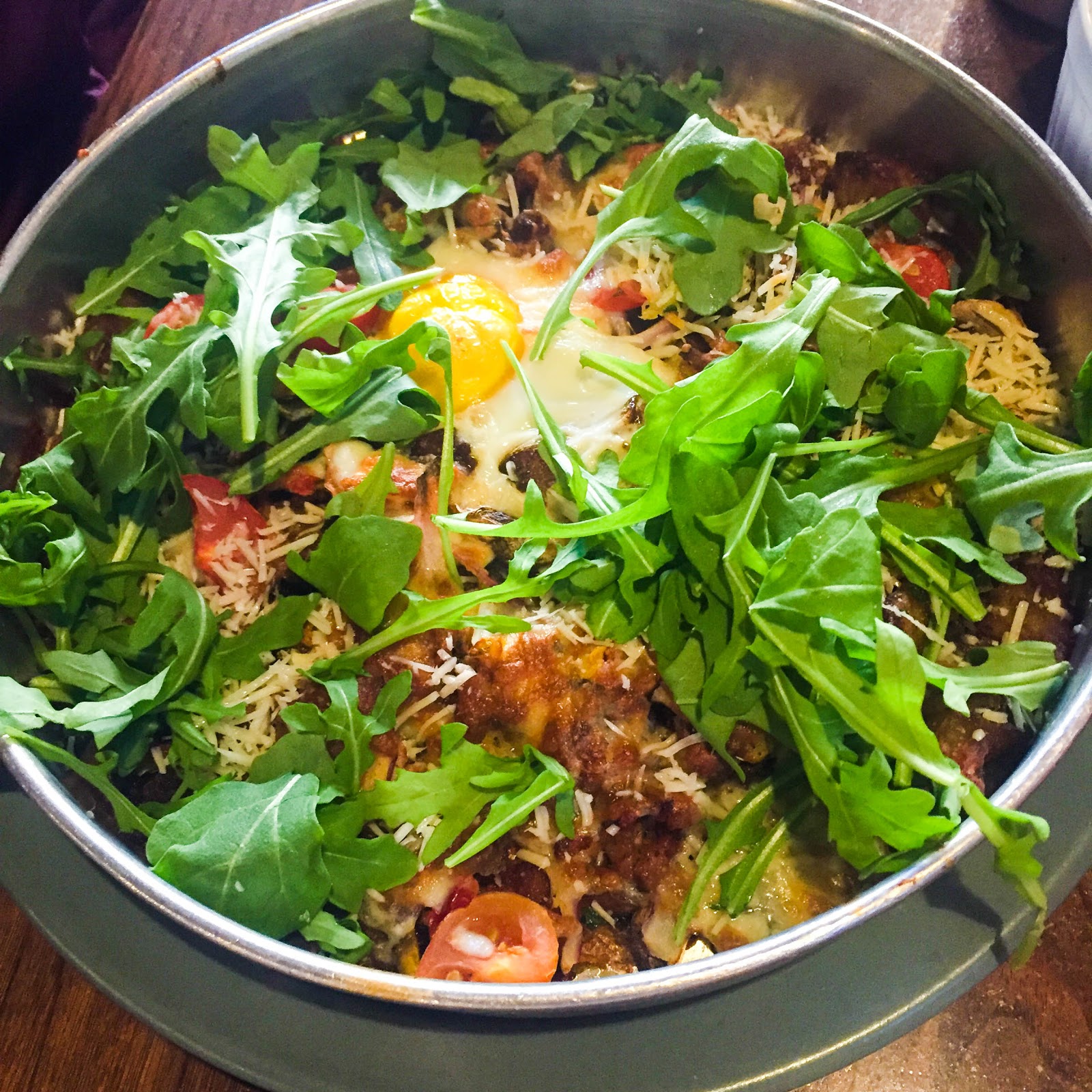 My other cousin was intrigued by the Morning Pizza ($14), which wasn't technically a pizza at all. Instead of pizza dough, there was a layer of those crispy potatoes, topped with bacon, chorizo, mushrooms, tomato, cherry pepper, onion, mozzarella, egg and arugula. The flavors definitely reminded us of a pizza and I loved the handful of fresh arugula on top.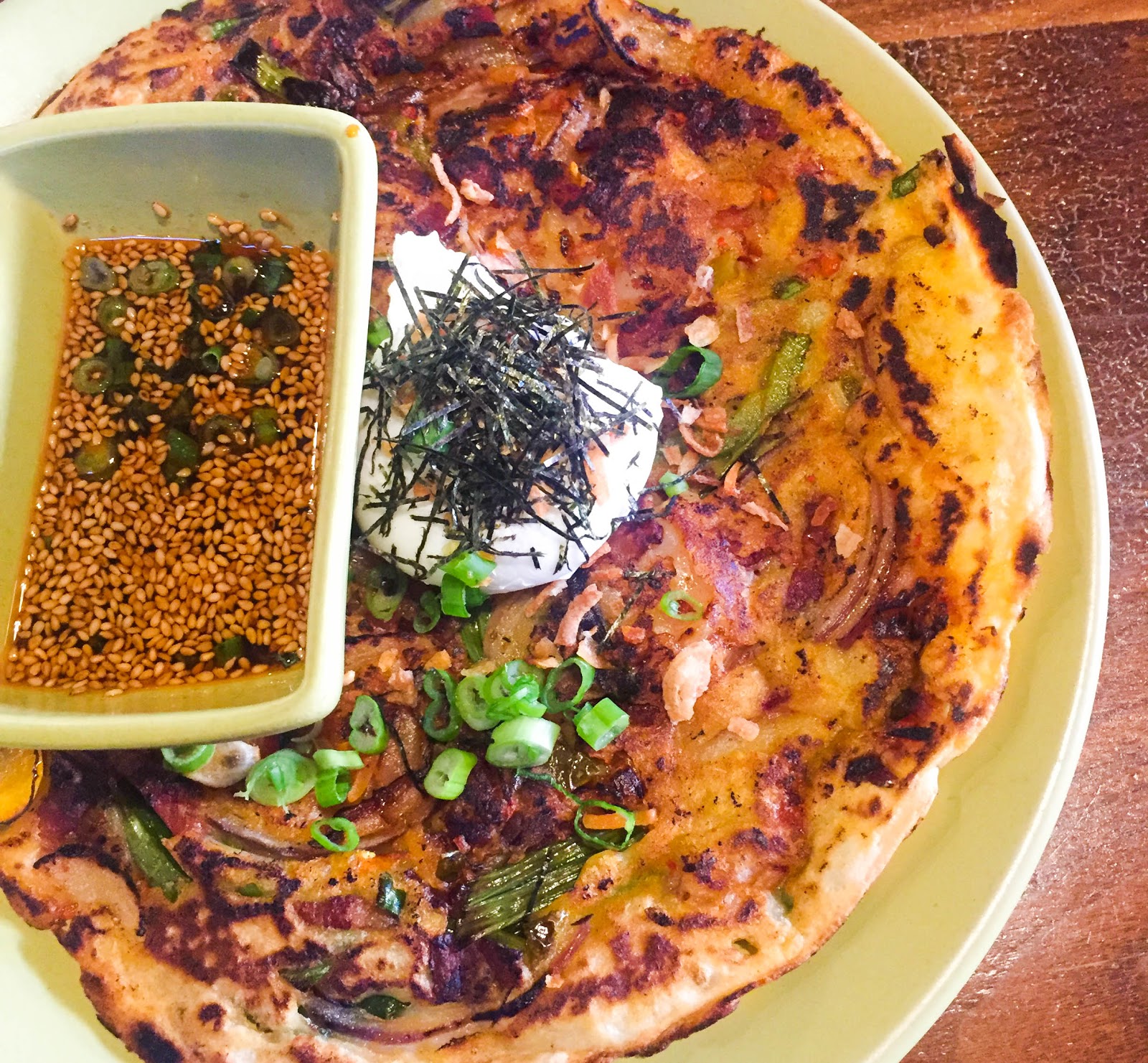 I have a serious sweet tooth, but I was craving something savory, so I ordered the Pajun Pancake ($14). It was a Korean-style pancake with shrimp, bacon, scallion, onion, bell pepper, kimchi and a poached egg. This was actually my favorite dish because the sauce had a lot of acid and the bacon added a breakfast twist.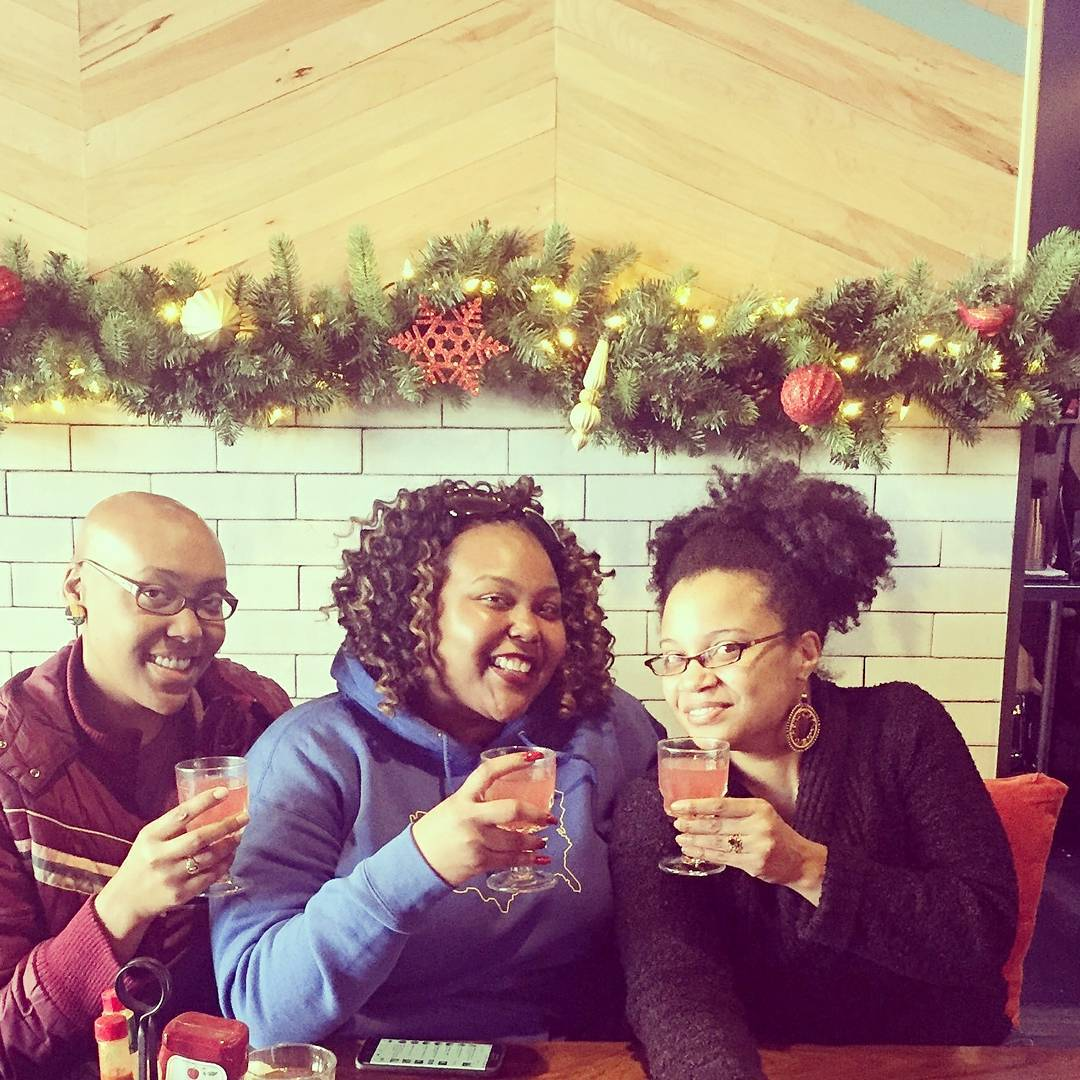 My cousins and I always have a good time when we're together and those bottomless mimosas added to the fun.
I would definitely go back to Berkeley Social Club to try some of their other dishes. Have you ever been?
2050 University Ave, Berkeley
510-900-5858

Christina is the founder of East Bay Dish and a social media marketing consultant. If you want to attract more customers with social media, click on my picture 🙂

Latest posts by Christina Mitchell (see all)