It has been a while since I've had a meal as deeply satisfying as dinner at Donato & Co. Christina and I visited the Italian restaurant in Elmwood a while back and I keep thinking back fondly (and hungrily) about our dinner there.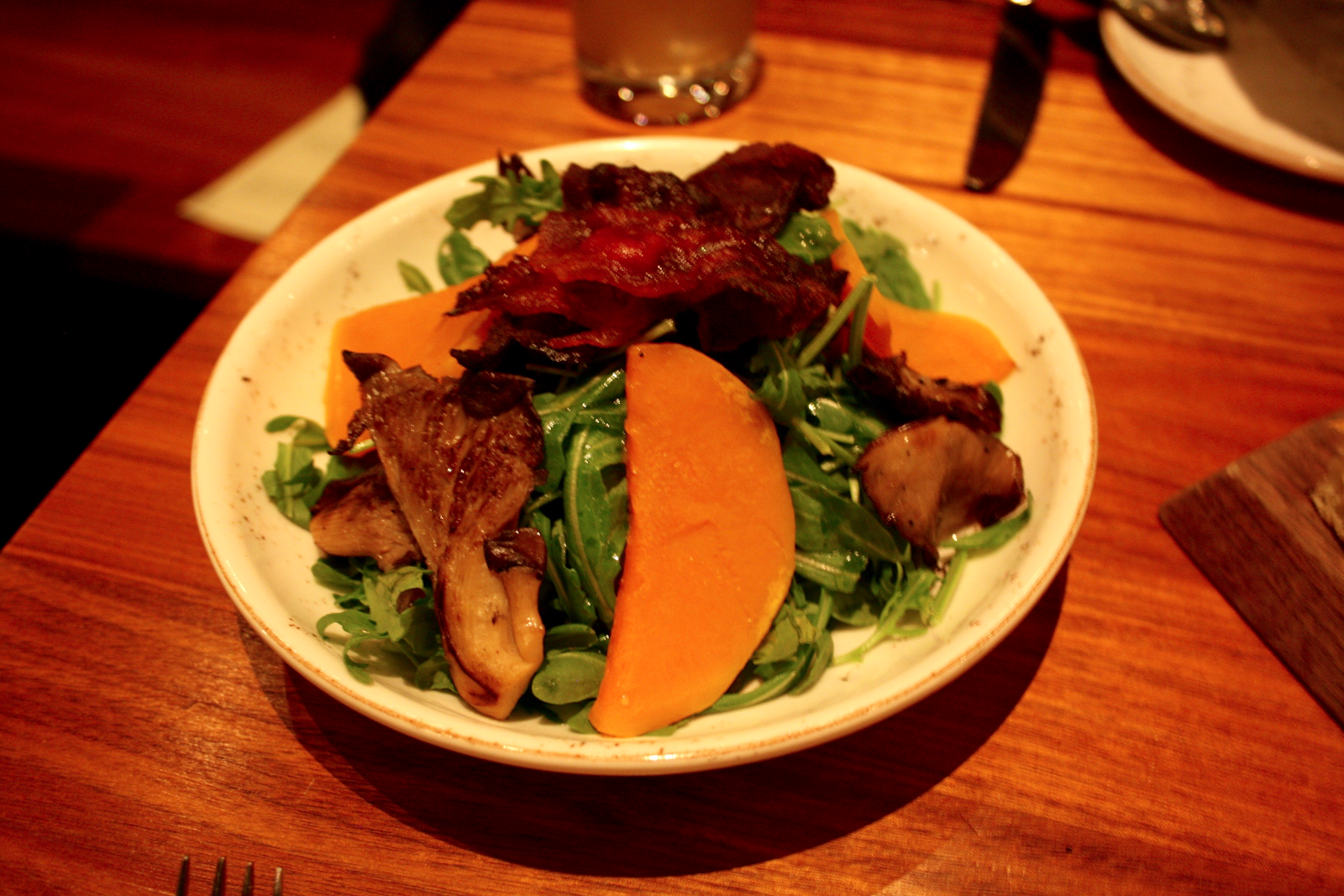 We started with the Zucca (organic roasted butternut squash zucca, oyster mushroom and smoked pork "Guanciale," $10). The arugula salad was lightly dressed and I realized later on that it was a good choice to start out with fresh produce the rest of the meal was so rich. Of course, with thick strips of bacon lying across the top of the salad, we weren't going to get away without something indulgent.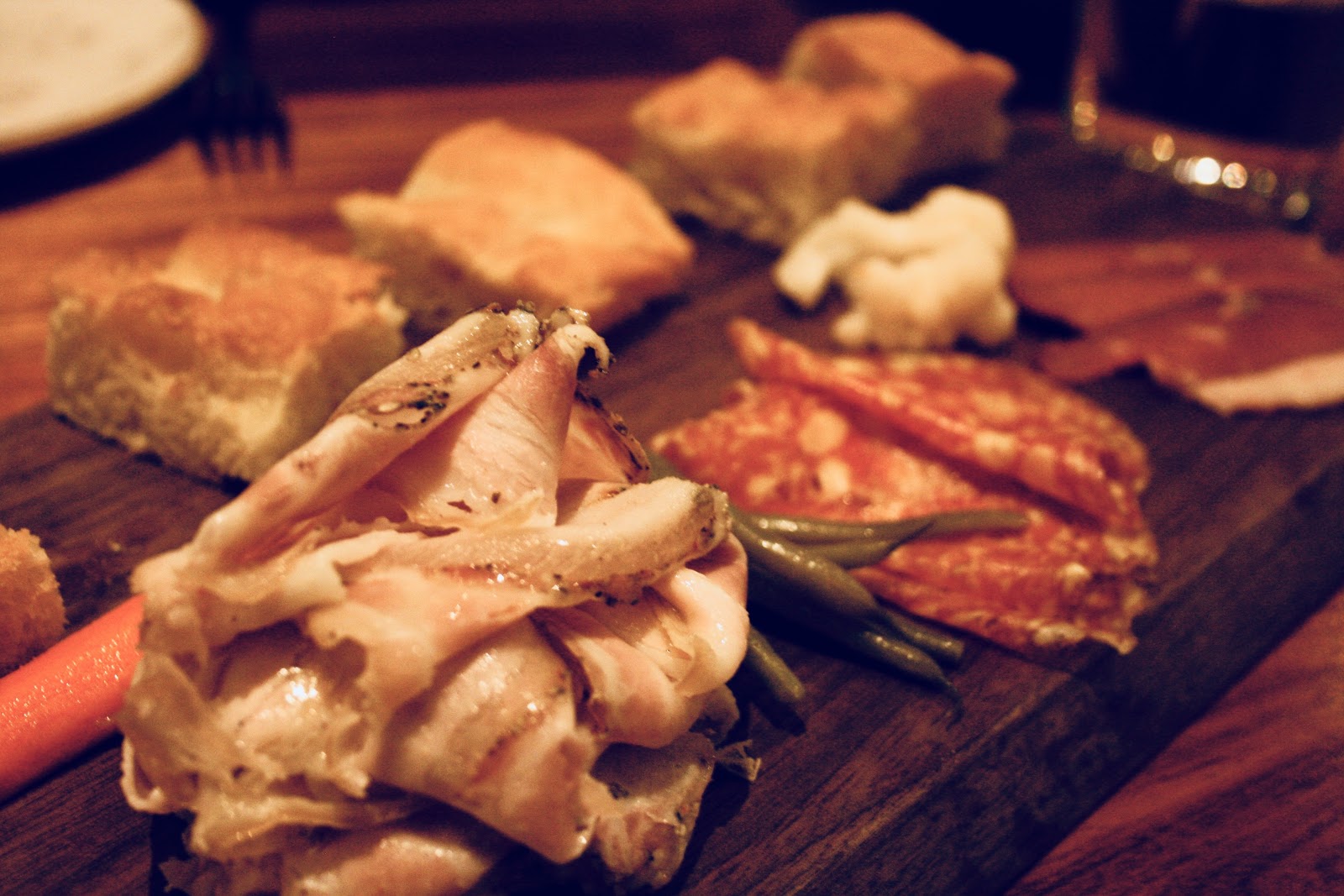 We also ordered the assortment of house cured salumi, which came with pickled vegetables & olive oil focaccia ($12). Our plate that night included an amazingly tender, melt-in-your-mouth porchetta and a saffron salami that Chef Donato was trying in the restaurant for the first time.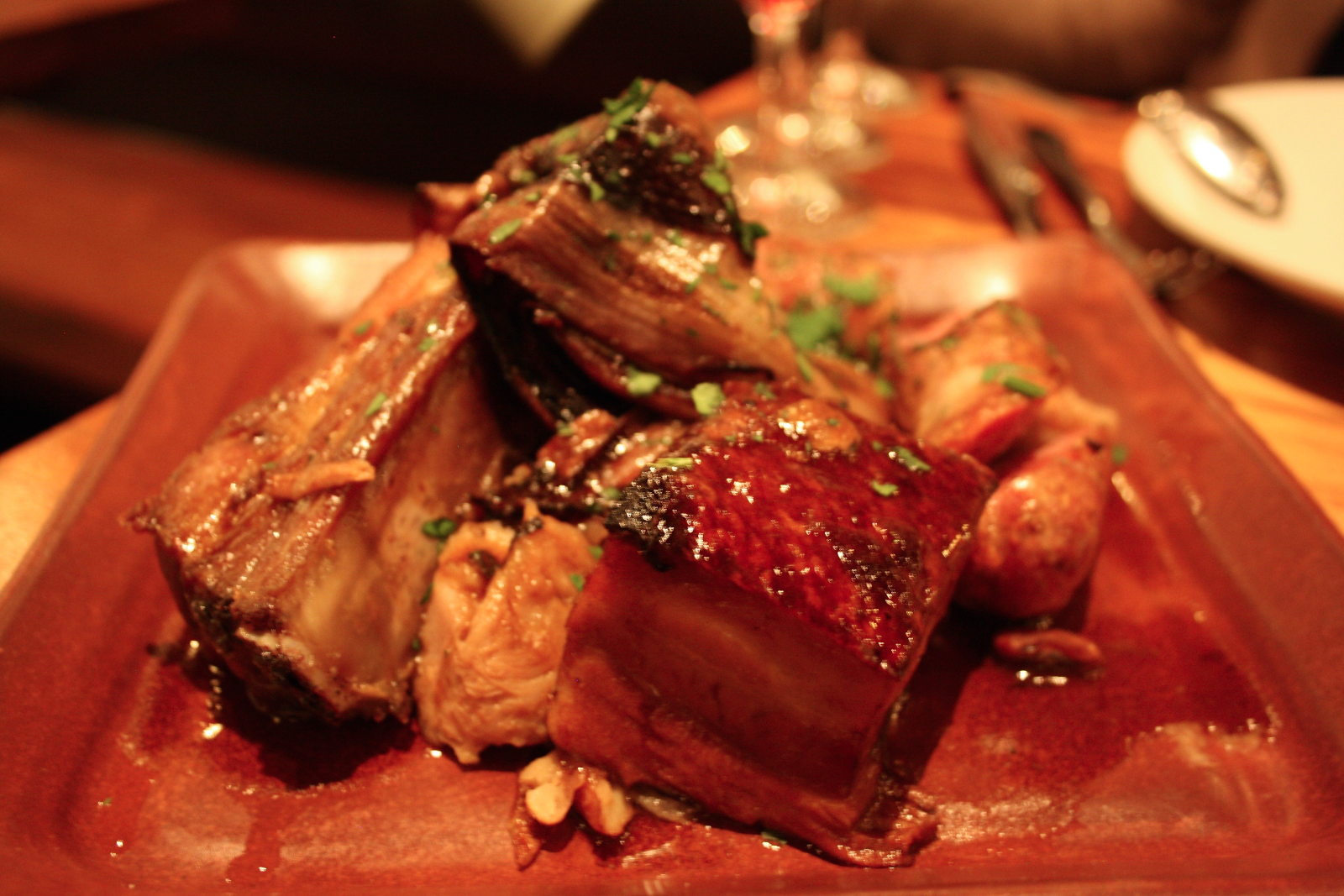 Il Maialle (pork sausage, ribs, and crispy belly; borlotti beans & Savoy cabbage, $21) was an ode to pork with three different preparations. My favorite was the pork belly, which was sliced into a perfect cube. Also surprisingly delicious was the cabbage underneath the pyramid of pork, which soaked up all the juices from the meat.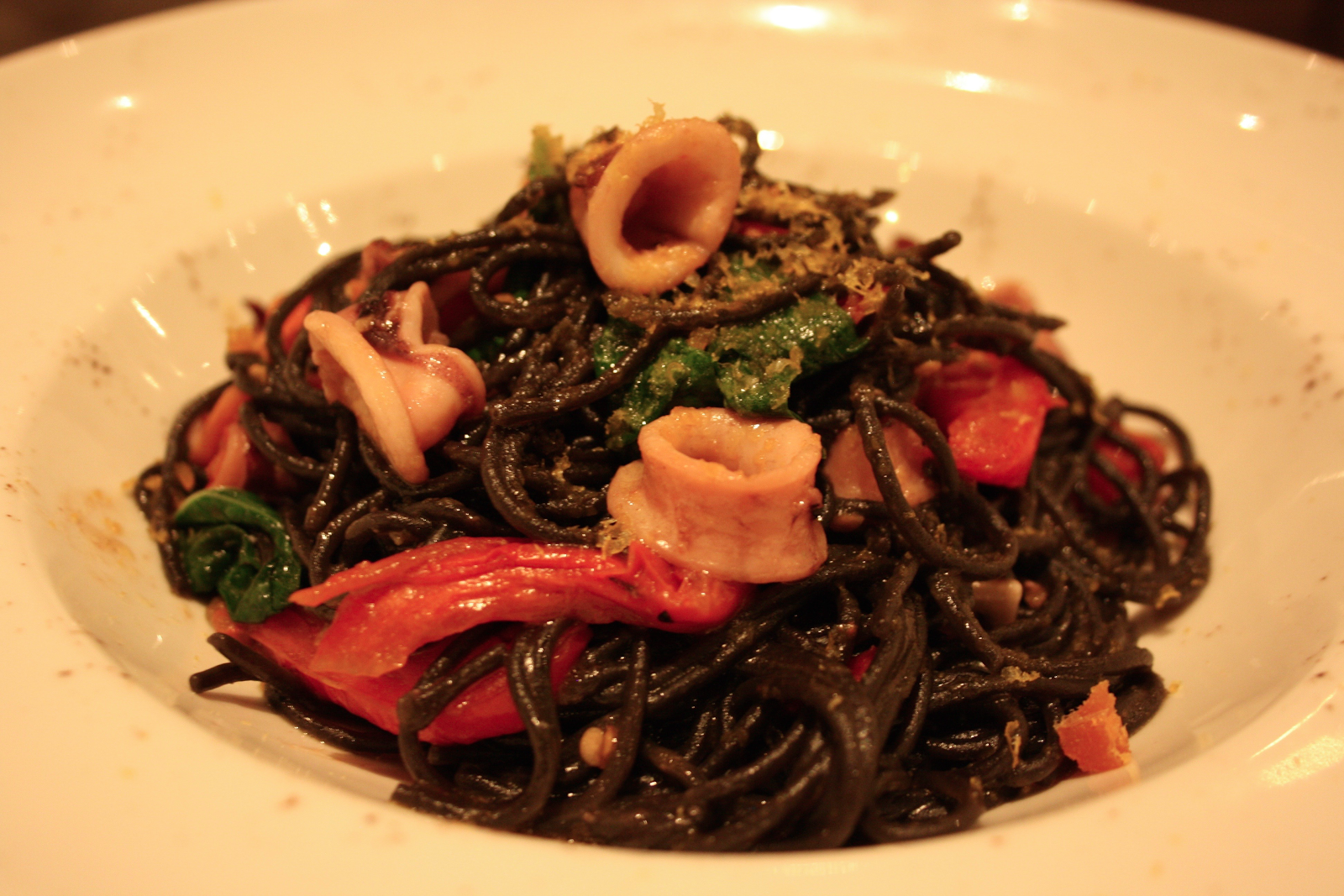 The dish that really blew me away was the Spaghetti (Dry squid ink Spaghetti, Calabria peppers, Monterey bay calamari, tomato confit & bottarga, $17). Every bite that I took revealed another delicious layer that complemented the last, with hints of richness, then heat, then sweetness. While the combination of flavors was unique, the Spaghetti was comforting in a soul-satisfying way.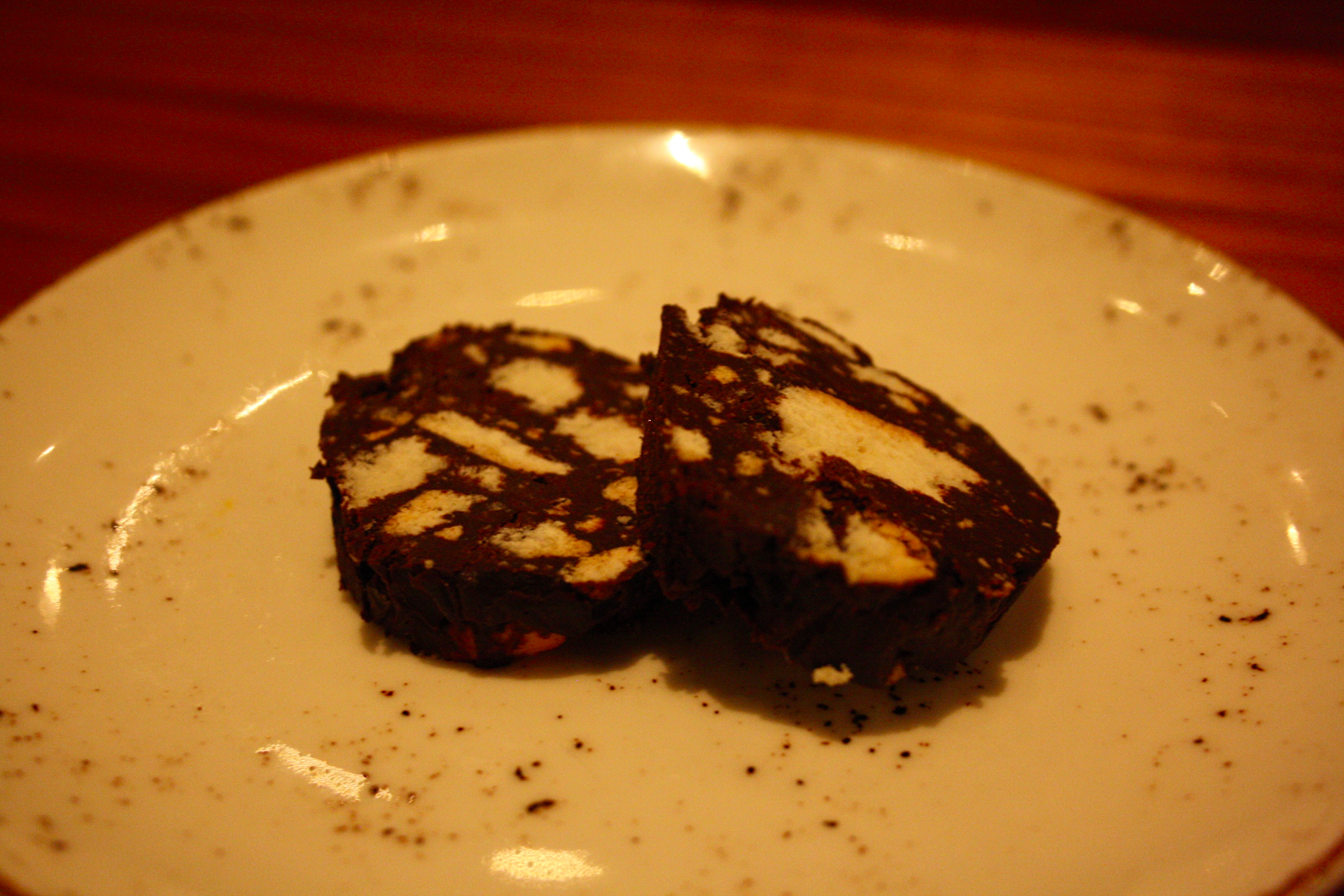 For dessert, we had Salame ($8). Okay, not the cured meat, but a crumbly, not-too-sweet, chocolate shortbread cookie that looked just like it. These would pair well with an espresso if you wanted a little something sweet after dinner.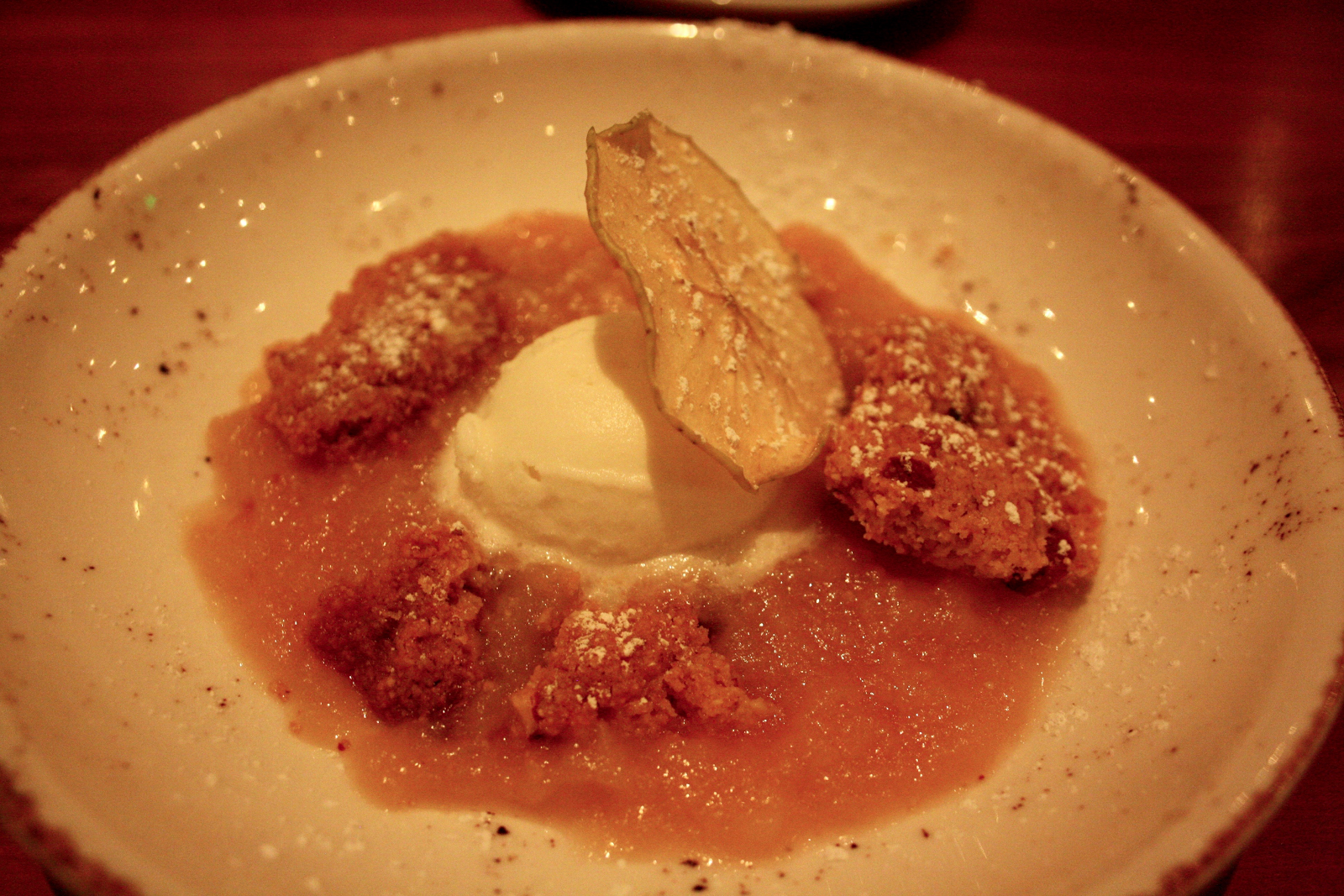 We also tried the Composta di Mele (organic apple compote, cornmeal crumble, gelato, $7), which was something like a deconstructed apple cobbler, with a nice crunch from the cornmeal.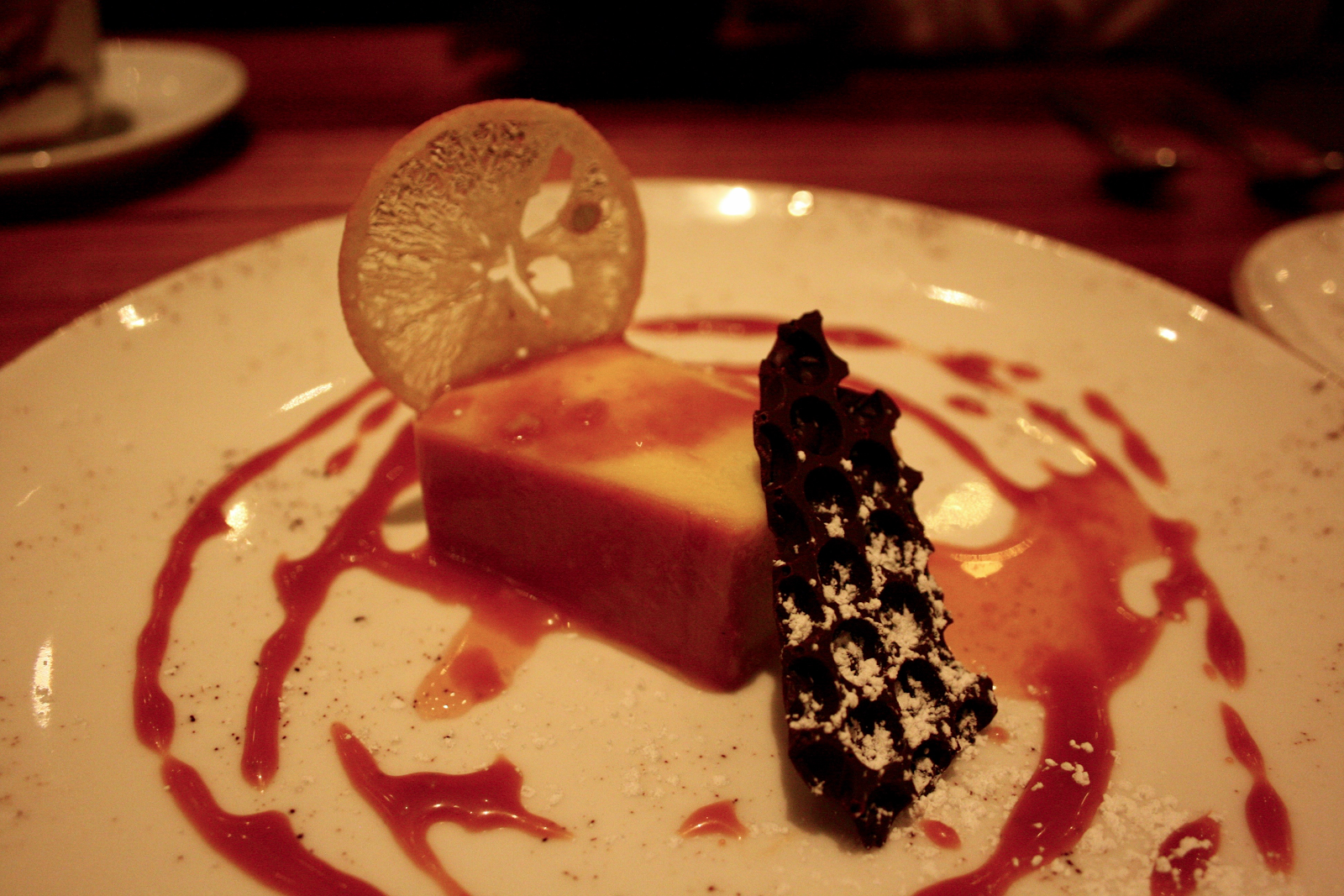 My favorite dessert was the Crema Cotta (rosemary creme caramel, $8). It was a delicious and unexpected alternative to salted caramel, since it still offered a similar combination of sweet and savory, delivered in a rich and creamy package.
It felt like a special meal because I could taste the heart and soul that went into every dish. I will definitely plan another trip to Donato & Co. soon. The only question is will I be able to resist ordering the spaghetti?
Have you visited Donato & Co. yet? What did you love there?
2635 Ashby Ave, Berkeley
(510) 838-1131

Becca is a New England native who recently moved to Oakland. She loves cooking and eating and is excited to explore her new home as an assistant at East Bay Dish.

Latest posts by Becca Frost (see all)