I've learned a lot over the past four weeks and now there are only four more weeks left in my Food Lover Fitness challenge. Last week was busy, so I missed a workout, had a few slip-ups and didn't track all of meals. Unsurprisingly, my progress also slowed down:
How much I lost
Last week:         0.8 lbs and 0 inches
Total:                 4.2 lbs and 8 inches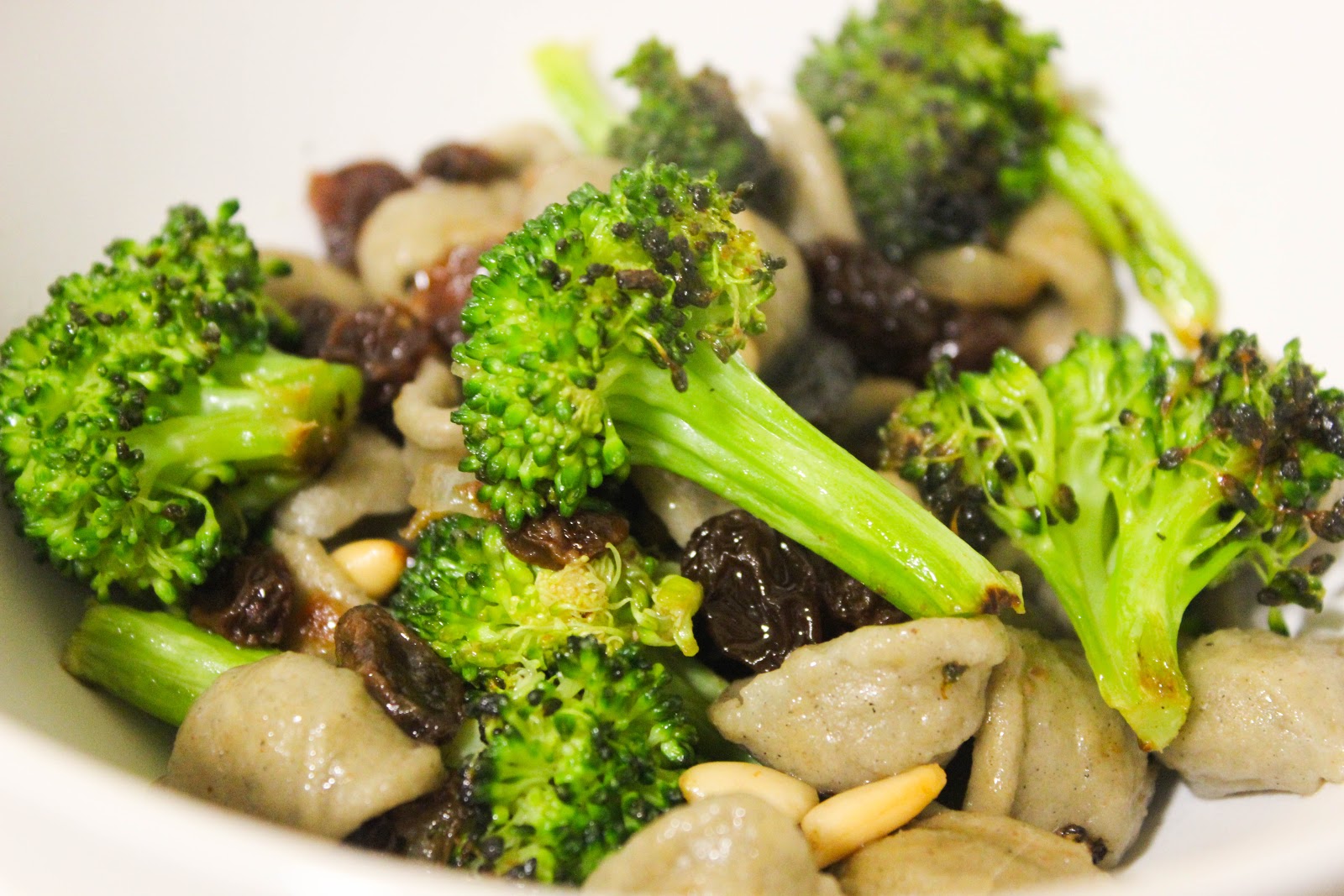 What I ate
I made Market Hall Foods' Whole Wheat Orecchiette with Roasted Broccoli and Raisins. It had an amazing sweet-savory sauce, but the Italian brand of pasta was kind of heavy.  I would definitely make this recipe again, but next time I would use Community Grains whole wheat pasta, which was a lot lighter.
I also had plain Greek yogurt and granola for breakfast, Banh Mi Chicken Salad for lunch. Most of my meals this week were homemade, except a burger, flatbread and Vietnamese food.
How I worked out
This was a busy week, so I only worked out four times instead of five. I repeated TIFFTraining's workouts from last week and also did a dance class on Saturday.  The class was fun and a good workout, so I would definitely do it again!
What I learned
Slow and steady weight loss is a good approach for a food lover, because there's some flexibility.
I actually need to stick to the plan in order to see results.
Dinner at the Vietnamese restaurant was pretty healthy, especially because I didn't eat white rice.
I had a burger one day for lunch and was only planning to eat half, but it was so delicious that plan went out the window. But at least it filled me up and I ended up just having a light dinner that day.
I don't need as much food to feel satisfied.
Next week
Even with less progress last week, I'm still feeling optimistic because these changes seem sustainable in the long run. This is very important for us food lovers. Next week, I want to get back to the meal plan and figure out how to fit in five workouts. Let me know if you have any suggestions!

Christina is the founder of East Bay Dish and a social media marketing consultant. If you want to attract more customers with social media, click on my picture 🙂

Latest posts by Christina Mitchell (see all)