I have a confession to make.
I've been keeping a secret from you guys.  
I knew when my friends Shawn Walker-Smith (from Tart! Bakery) and Brendan Eliason (from Periscope Cellars) took over management of Steel Rail Public House a couple months ago, but they asked me to keep it quiet during the transition.
Well, I'm excited because they finally gave me the green light to spread the word, and there are several delicious changes you should know about.
When you FINALLY get the green light to share some news you've been holding for 2 months pic.twitter.com/sV8L5H2nk1

— Christina Mitchell (@eastbaydish) September 11, 2016
The name
When Steel Rail opened last year, it was sometimes called a cafe but Shawn and Brendan are now emphasizing the public house identity.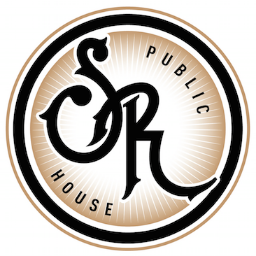 The food
Even though Steel Rail is a public house, they don't serve fried food (because of some limitations in the kitchen), but there are still a lot of opportunities for deliciousness!
Shawn's in charge of the food and he's started to pare down the menu and focus on the items they do really well, as well as adding a few new dishes. They are now making their own dressings, spreads and pickles as well as getting fresh produce at the farmer's market, which happens to be right outside their front door.
Soups change weekly, and are always vegan and gluten free. When I stopped by, the Carrot Miso Soup was so rich and creamy, I couldn't believe it didn't have any butter or cream.
Let's just say I almost licked the bowl.  
It sounds like they have a great team and there's an emphasis on cutting down on waste. For example, one of the cooks suggested making vinegar out of apple cores and someone else came up with the idea of making Bacon Popcorn with leftover bacon fat.
I mean…BACON POPCORN?  Bacon anything is pretty much always a good idea.  I got to taste a batch before it was added to the menu and it was crunchy, salty, bacony and probably one of the best snacks ever invented!
I also got to taste The Brooklyn sandwich (pastrami, Gruyere, sauerkraut, Russian dressing, $10), which was hearty, served cold and perfect for meat lovers.
But the Pullman Grilled Cheese (white cheddar, apple, balsamic onion jam, $9) was definitely my favorite because it was somehow familiar and new at the same time.  
And, of course, you know there have to be baked goods involved with Shawn around. His biscuits make an appearance on the brunch menu in the form of a Biscuit Sandwich (with scrambled eggs and white cheddar).  And he'll also sometimes have an assortment of scones, muffins, cookies and cupcakes for afternoon snacking.  I don't know about you, but I usually start daydreaming about cookies around 3pm.
Anyway, you should also expect to see new dishes for fall in the next few weeks.
The booze
Brendan's in charge of the booze, and in addition to his wines on tap, he's added some signature cocktails from the Periscope Cellars tasting room in Swan's Market. Since Steel Rail doesn't have a full liquor license, he uses his White Brandy as the base for all vodka-style drinks.  
I tasted a few so I could tell you about them – you know, for research purposes only.
The Bloody Mary is boozy and spicy and is served with a meat straw! This is pretty much mandatory at brunch, you guys.
I'm not really a coffee drinker, but I tasted The Rough Grind for you!  With coffee, spiced simple syrup, milk, cream, it was bittersweet, served cold and with a sizable caffeine kick. 
And my favorite cocktail was the Golden Spike (lemonade Oakland-style, citrus layered with housemade ginger-mint syrup and a sizeable kick of house-blended white brandy), which was tart, refreshing and perfect for a sunny day.
They also have several local brews on tap for all of the beer drinkers out there.
You know who you are.
Oh, and Steel Rail also has a really nice patio that would be perfect for getting together with friends.
If you live near Jack London Square (or you like day drinking), you should definitely check it out and let me know what you think!
439 Water Street, Oakland CA  94607
510-823-2345

Christina is the founder of East Bay Dish and a social media marketing consultant. If you want to attract more customers with social media, click on my picture 🙂

Latest posts by Christina Mitchell (see all)