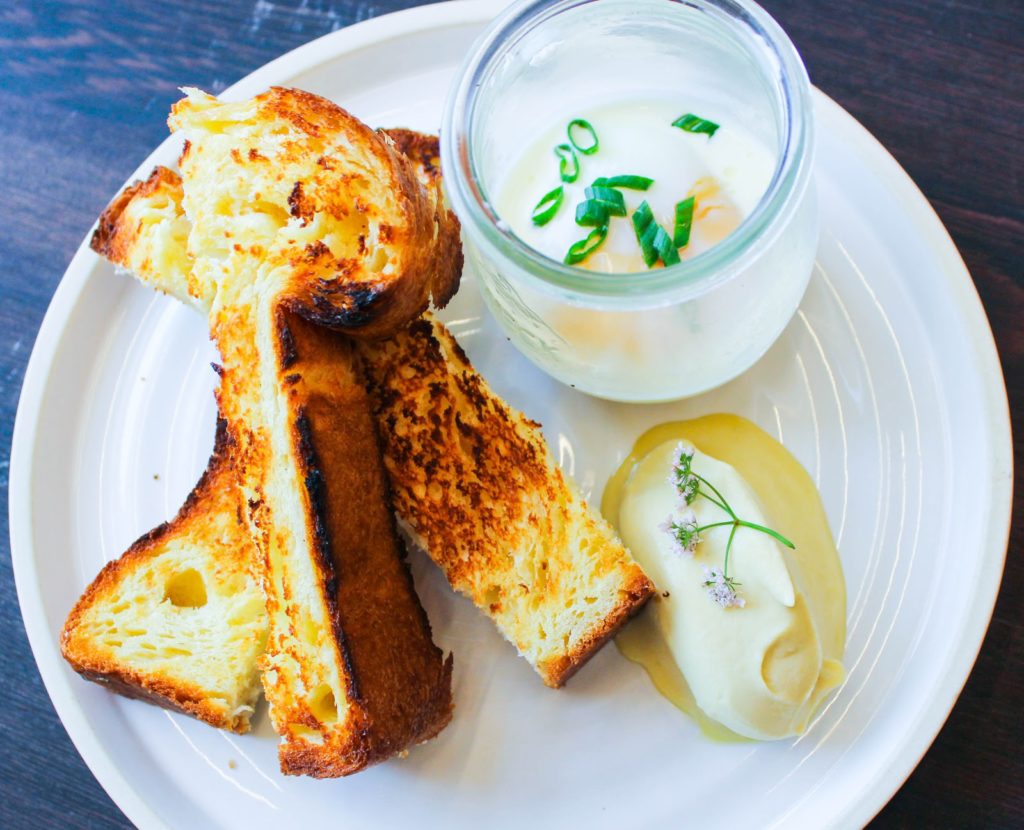 Drip Line Oakland opened softly a few weeks ago and I wanted to learn more after noticing their beautiful pictures on Instagram. According to the website, "Drip Line is a craft coffee shop, café and gathering place deep in the heart of West Oakland. We're serving up simple, inventive food and flavors to this industrial-area enclave. We feature tasty, signature California and internationally-influenced cuisine, handcrafted by vivacious Executive Chef Nora Dunning in a space that is aesthetically intentional. Touching people, businesses and neighborhoods."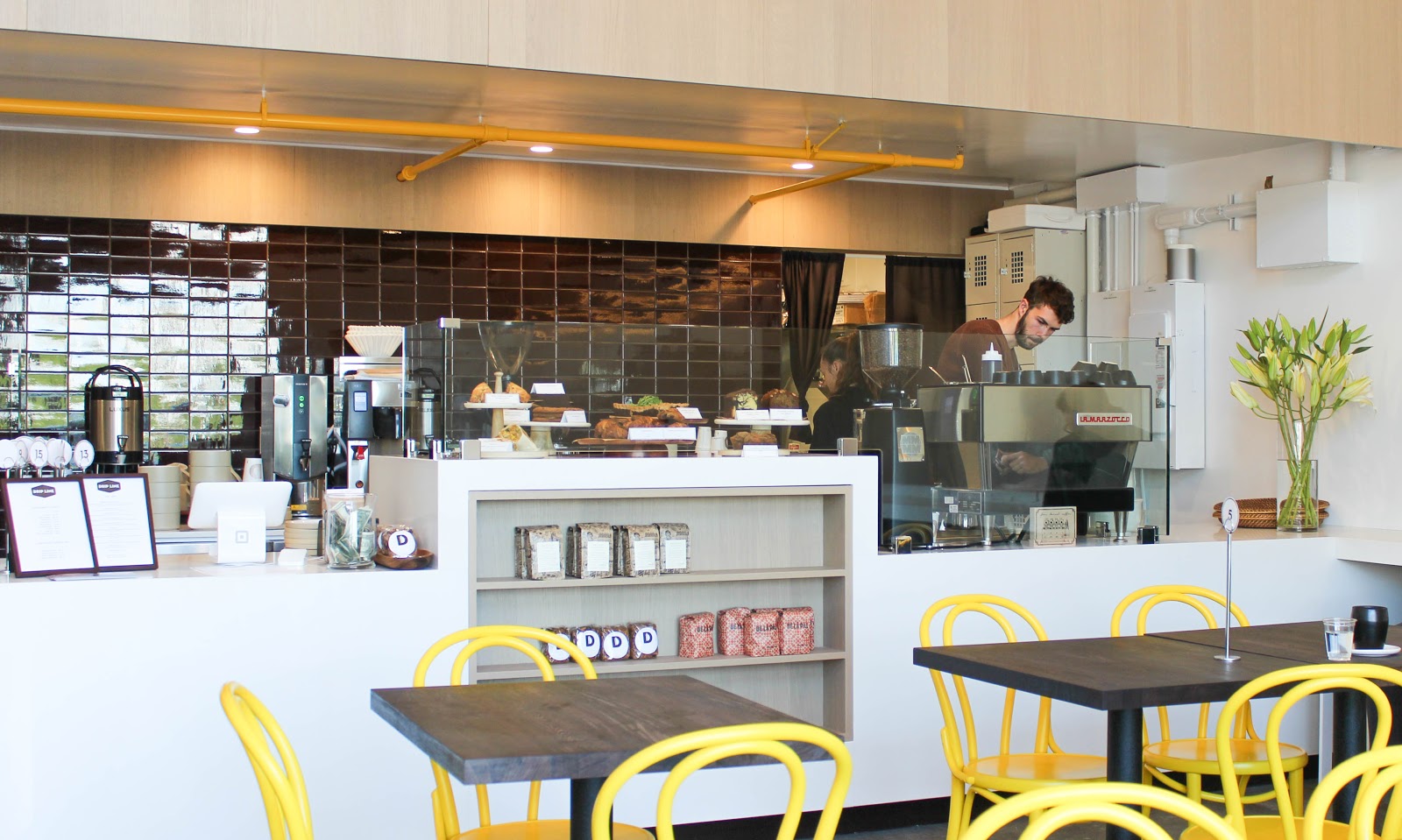 Well, you should know that this little cafe in West Oakland was serving what I like to call "Destination Food." In other words, it was worth a special trip, even if you had to go out of your way to get there.
Let me explain…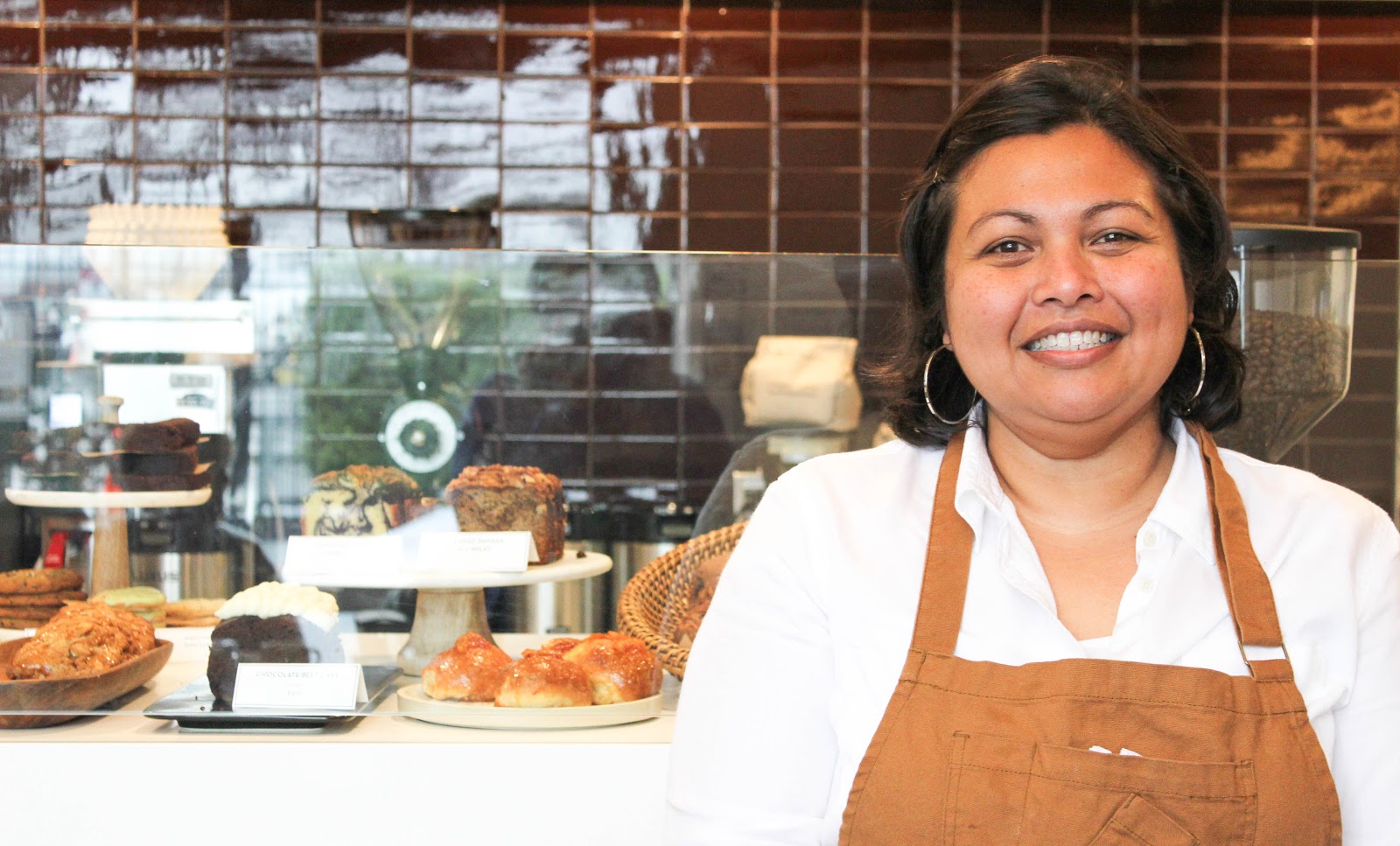 Chef Nora Dunning (Blue Bottle, Farley's, Monkey Forest Road) was very sweet, incredibly talented and she was doing some really interesting things in the kitchen. Everything was so compelling and delicious that I've been to Drip Line three times in the past two weeks.  And I'm a little hesitant to share because I selfishly don't want it to get too crowded, but you need to know about this spot.
The First Visit: Brunch
I was invited to a special brunch on President's Day with some friends and we tried almost all of the dishes on the menu.  Drip Line serves seasonal dishes combining California cuisine with flavors from the chef's native Singapore – and they were pretty freakin delicious.  My friends ordered one of everything and dishes started appearing until we were so full we had to ask them to stop.  It seemed like each dish was more delicious than the last, so it was basically the best brunch ever!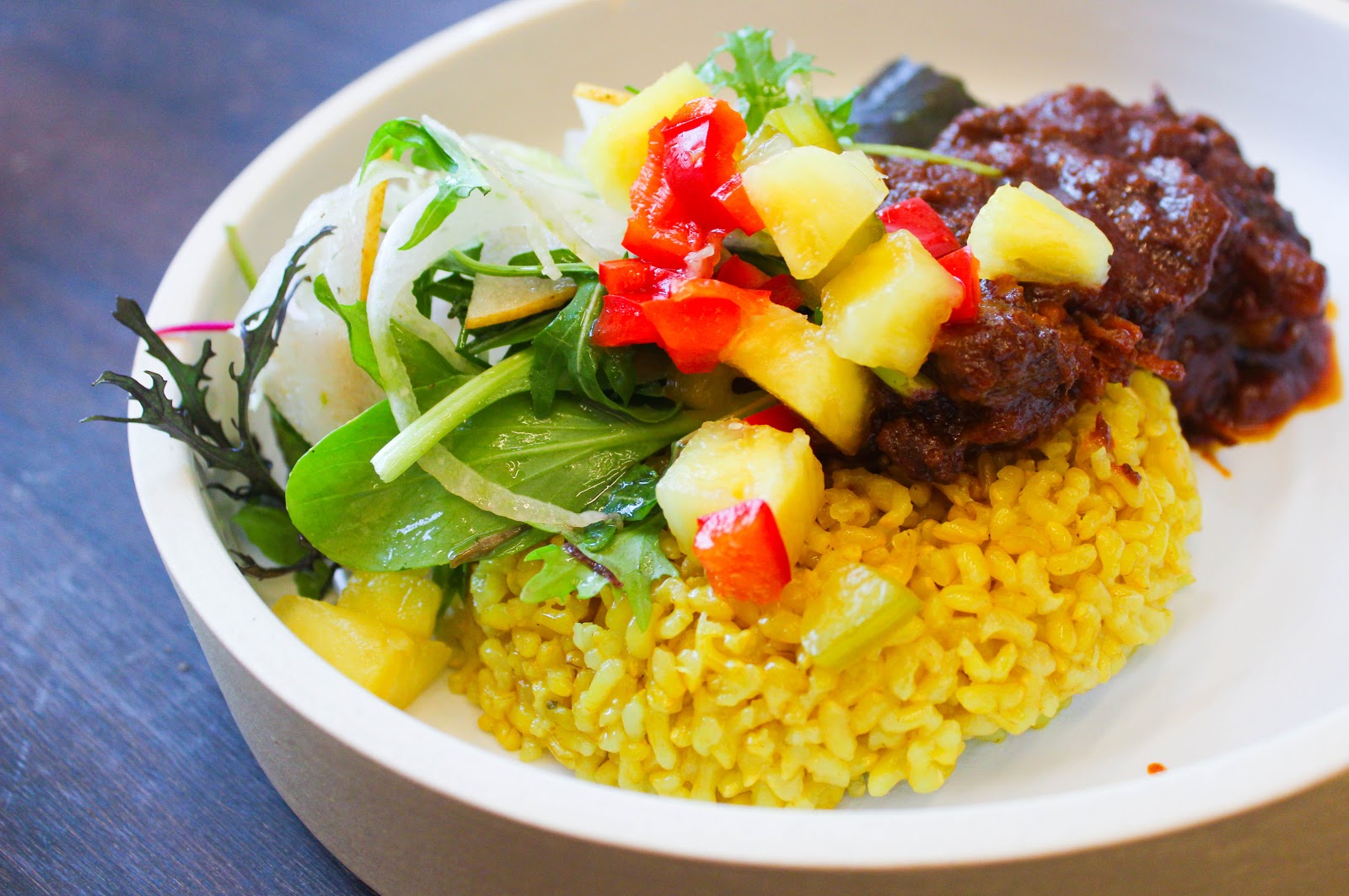 The Beef Rendang was oh so tender Indonesian spiced slow braised beef, with turmeric brown rice, Asian Pear herb and fennel salad. This was actually a little sweet for me, but I think that's because I didn't get enough salad. If you end up sharing this dish, learn from my mistake and make sure you get a complete bite.
Chef Nora makes her own brioche buns (!), which were buttery clouds that I would've been happy to eat by themselves. But when served with tasty things inside, they played a fantastic supporting role.  Take this sandwich, for example…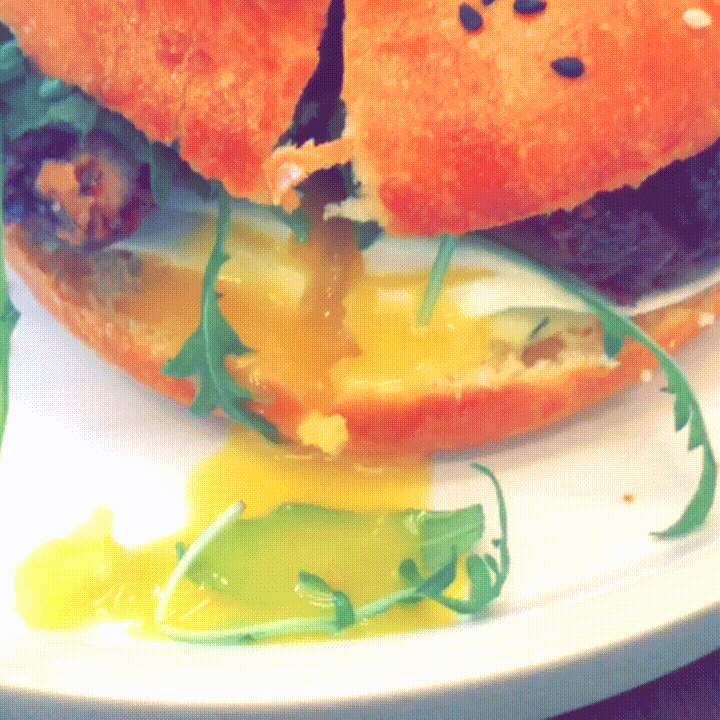 The Koji Fried Chicken (house brioche bun, herb aioli, asian pear herb and fennel salad) was super flavorful, crispy on the outside and tender on the inside and we added an egg for some yolk porn and additional gooeyness.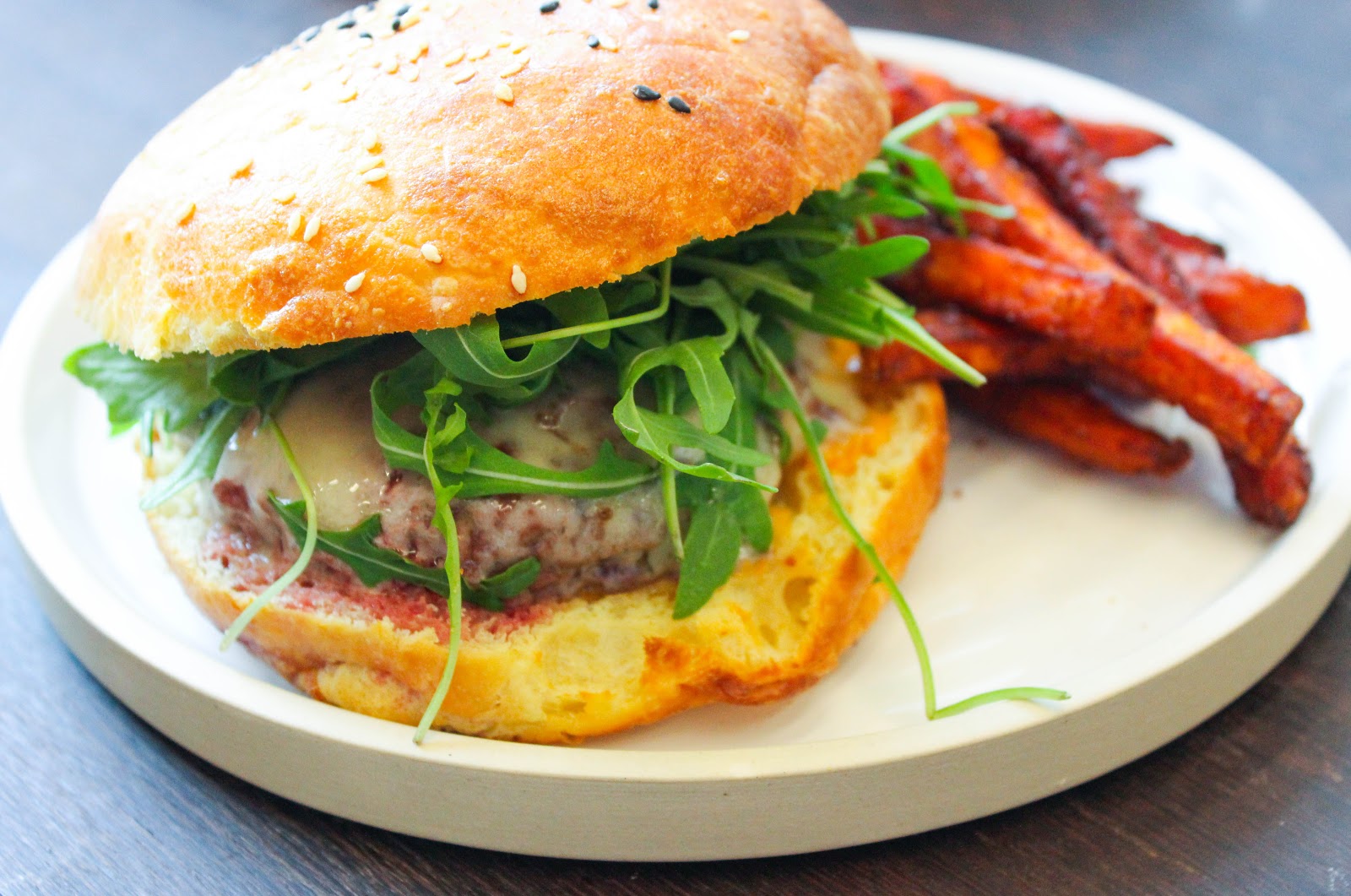 The Drip Line Burger (house brioche bun, sambal aioli, arugula, cheddar, pickles, sweet potato fries) was not the most interesting thing on the menu, but it was still pretty freakin delicious. It was decadent, unique and cooked medium rare (which I really appreciated because so many places have been overcooking burgers these days).
At this point in the meal, I started to get delirious. And then this happened…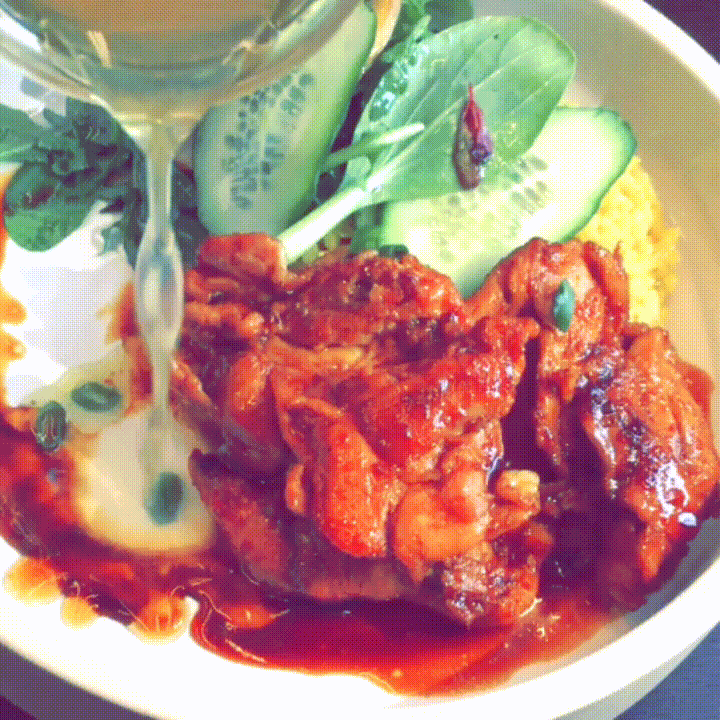 The Chicken Rice (served with turmeric brown rice, as well as bone broth, cucumbers, Asian pear herb and fennel salad) was refined, but also incredibly comforting.  The next time I lock myself out of my apartment, I'm going to order this because I'm pretty sure it's impossible to have a bad day after eating this dish.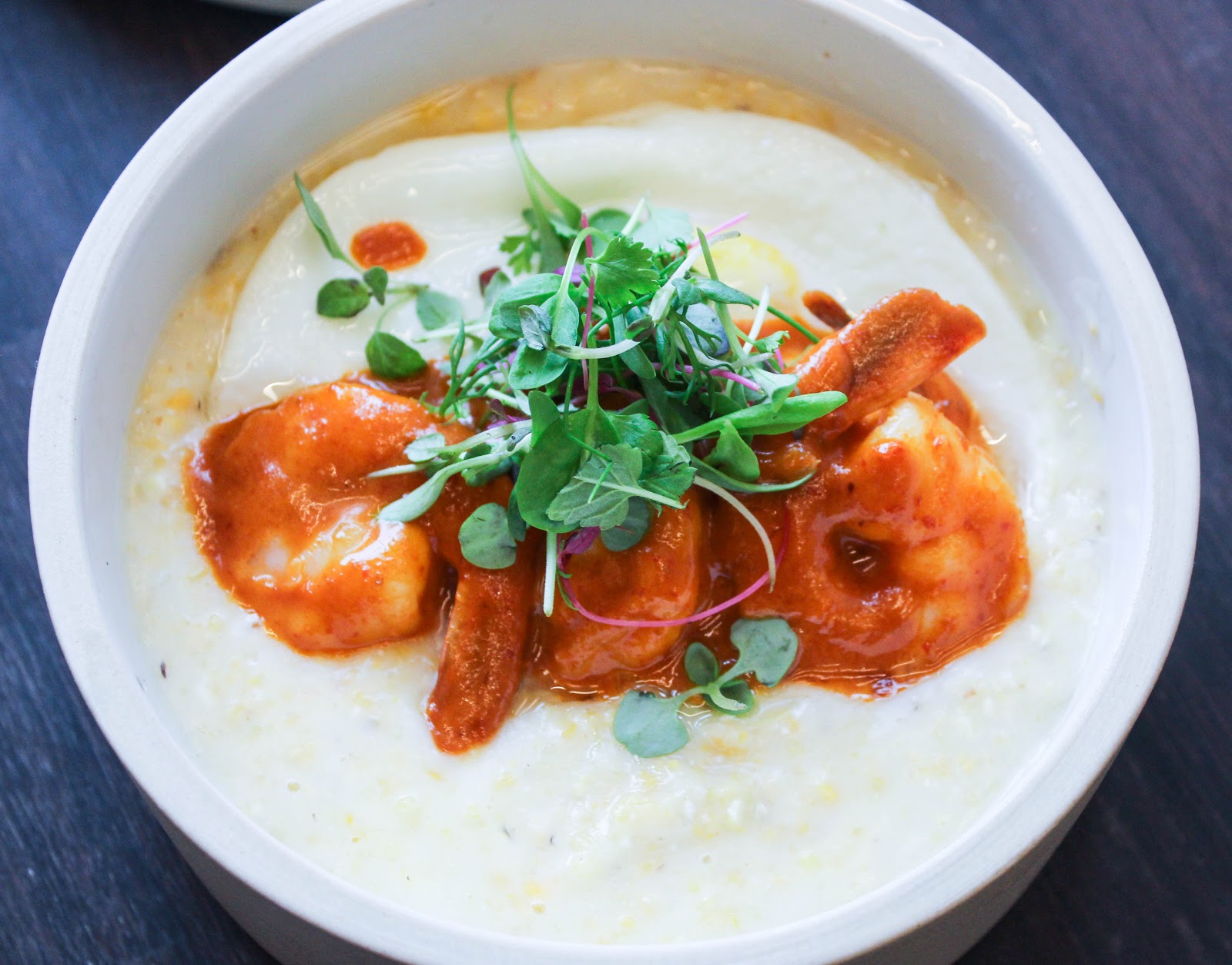 I'm lactose intolerant so I love that the Shrimp & Grits ($13) was made with coconut milk, but it also added a nice fragrance and another layer of flavor.  And the perfectly cooked sambal shrimp and fried egg on top really took it to the next level.
Scroll up to the top of this post and take another look at the gorgeous Kaya Toast. That's what it looked like when it first arrived to our table, but this is what happened when we started to dig in…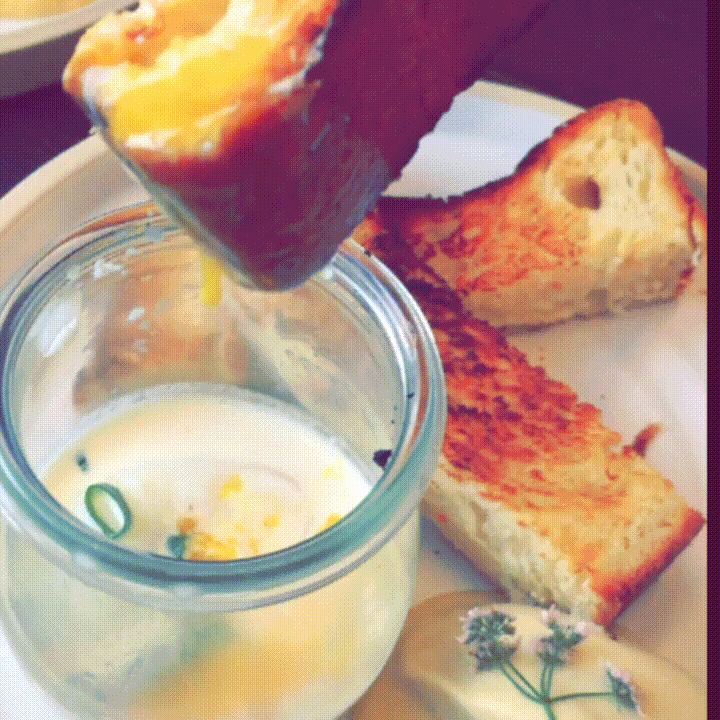 We spread pandan coconut butter on the house brioche and then dipped it into the coddled egg and then…magic.  It took too much restraint to not devour the whole thing, so I think it would be physically impossible for me to share this again.
Just give me a full order of Kaya Toast and some alone time and nobody gets hurt.
The Second Visit: Croissants
While you can find a lot of house made croissants around, it's not common to find them made with sourdough – or with unique ingredients like Chinese Five Spice and Matcha.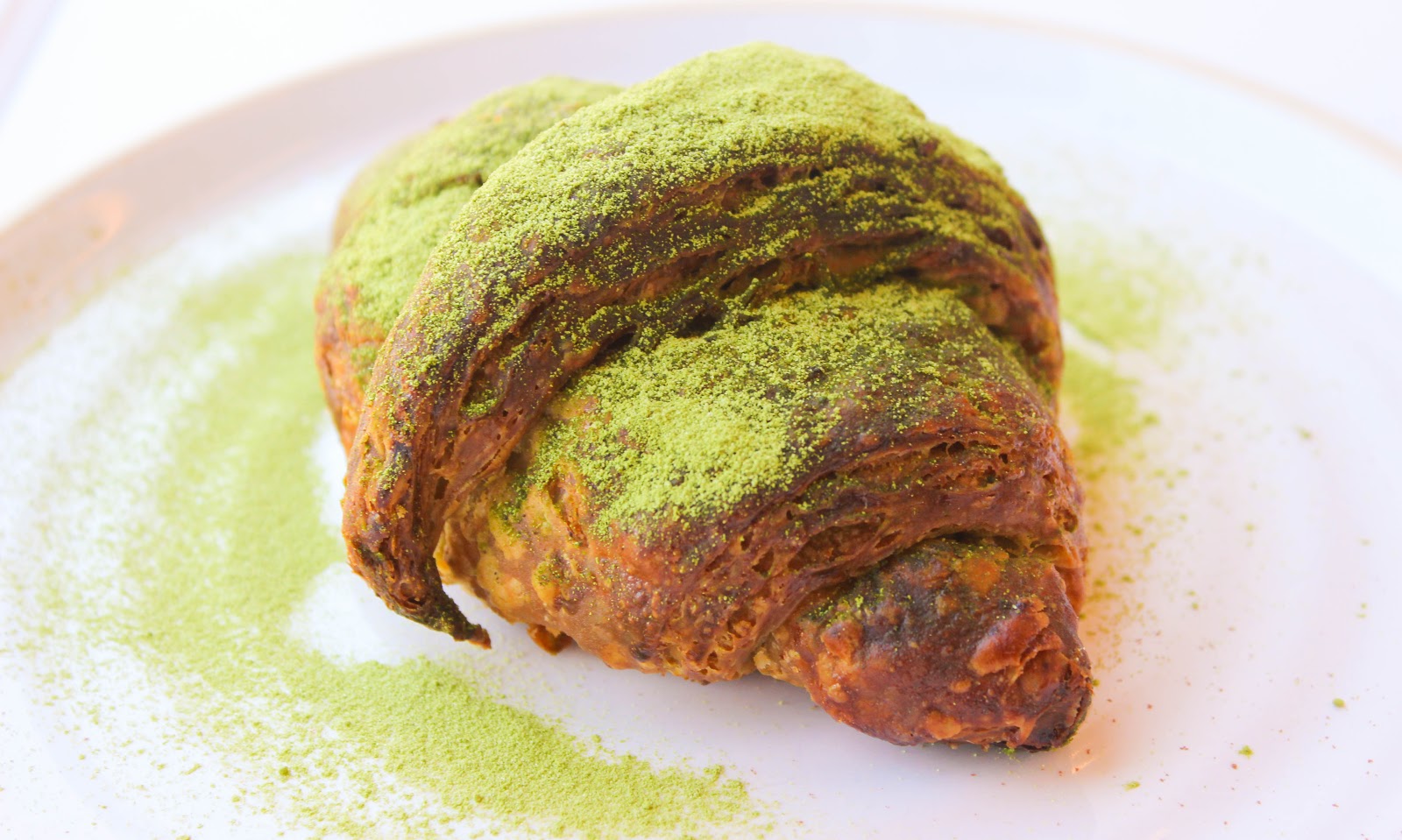 The Matcha Croissant was lightly scented, crispy on the outside and spongy on the inside. It seemed like there were thousands of flaky layers in that thing.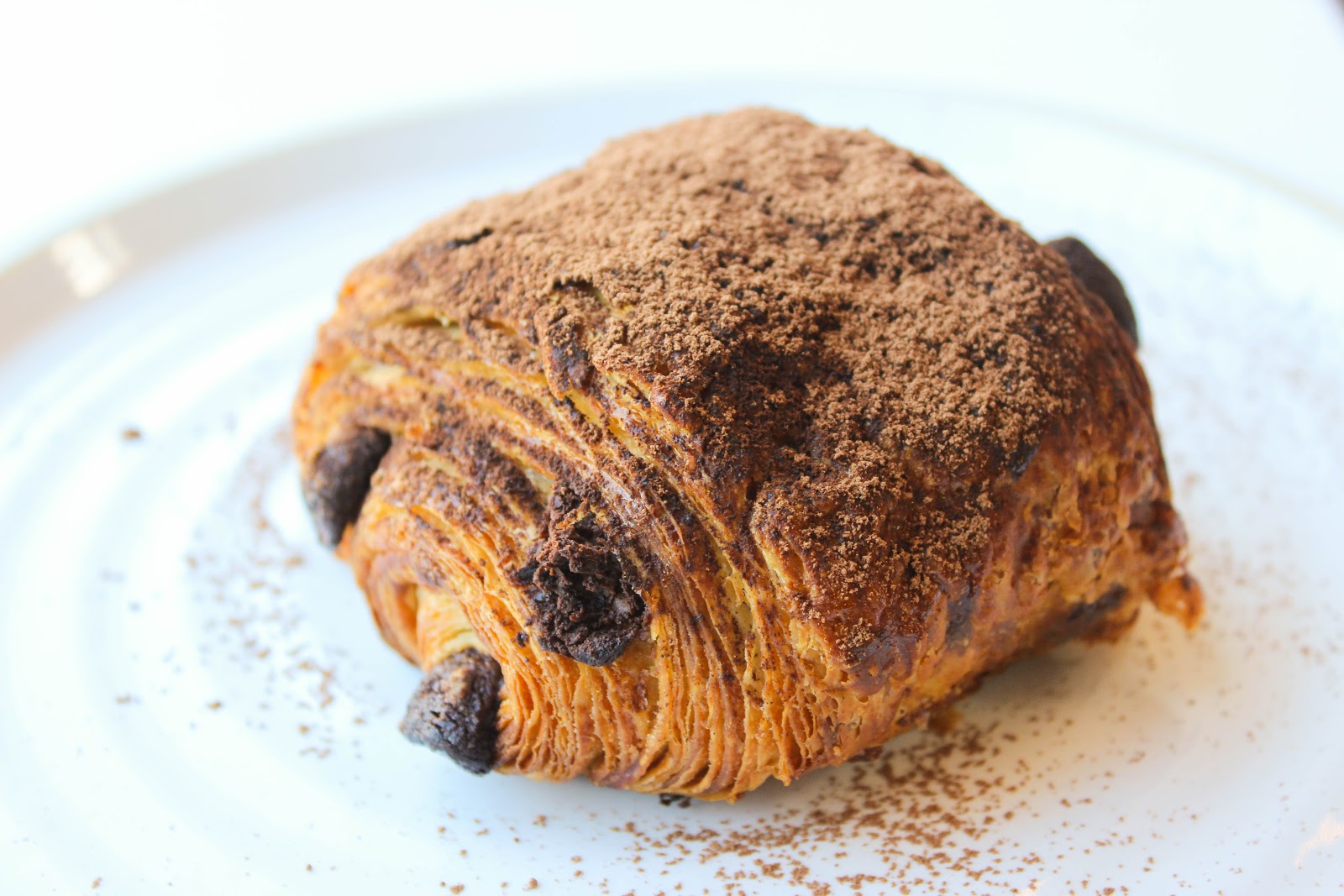 I also love how Chef Nora's Pain au Chocolat had more chocolate than usual.  My first taste started with a hit of bittersweet, followed by a gentle tangyness.
The Third Visit: Congee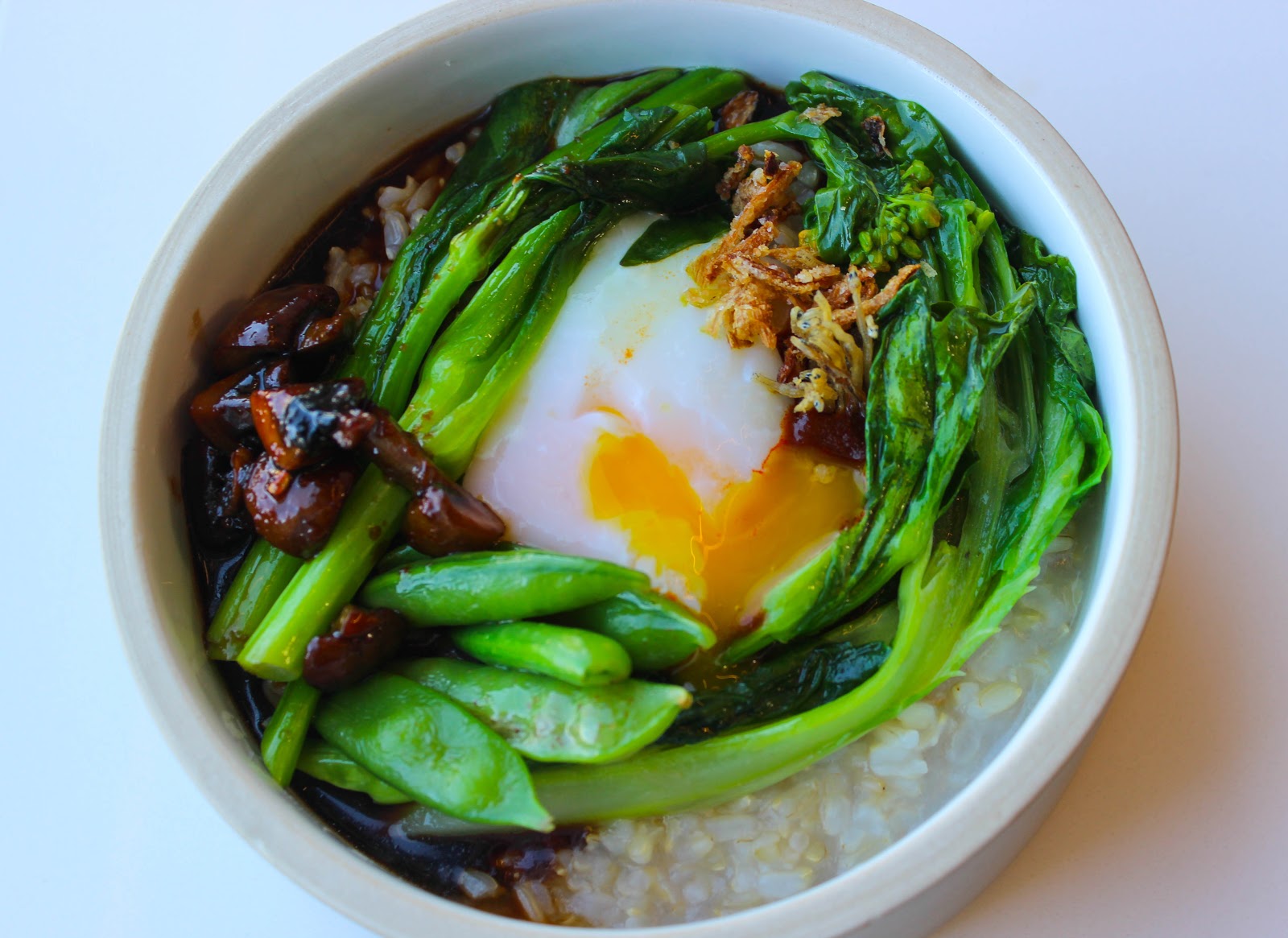 I wasn't super hungry on my third visit, but when Chef Nora suggested the Congee, I had to say yes.  And I'm glad I did.
The smell was intoxicating when it arrived, so I snapped a few pictures and then dove in. A few curse words inadvertently escaped from my lips right after the first bite.  And then I was silent.
The brown rice porridge was served with sauteed market greens, bird's eye chili kicap, sambal, poached egg, fried shallots and fried anchovies and every bite was different.  It was light and hearty, creamy and crunchy, sweet and sour, and just a little spicy.
When I was tilting the bowl so I could spoon up every last drop, Chef Nora asked how it was. But I couldn't find the words to adequately describe the experience so instead of talking, I did the one thing that could express my full heart and stomach.
I gave her a hug.
Drip Line is currently open on weekdays from 7am – 5pm and the kitchen closes at 2pm, so take a long lunch, make arrangements to work remotely, call in sick – do whatever you have to do to get yourself to West Oakland.
1940 Union Street #21, Oakland
510-612-6952

Christina is the founder of East Bay Dish and a social media marketing consultant. If you want to attract more customers with social media, click on my picture 🙂

Latest posts by Christina Mitchell (see all)