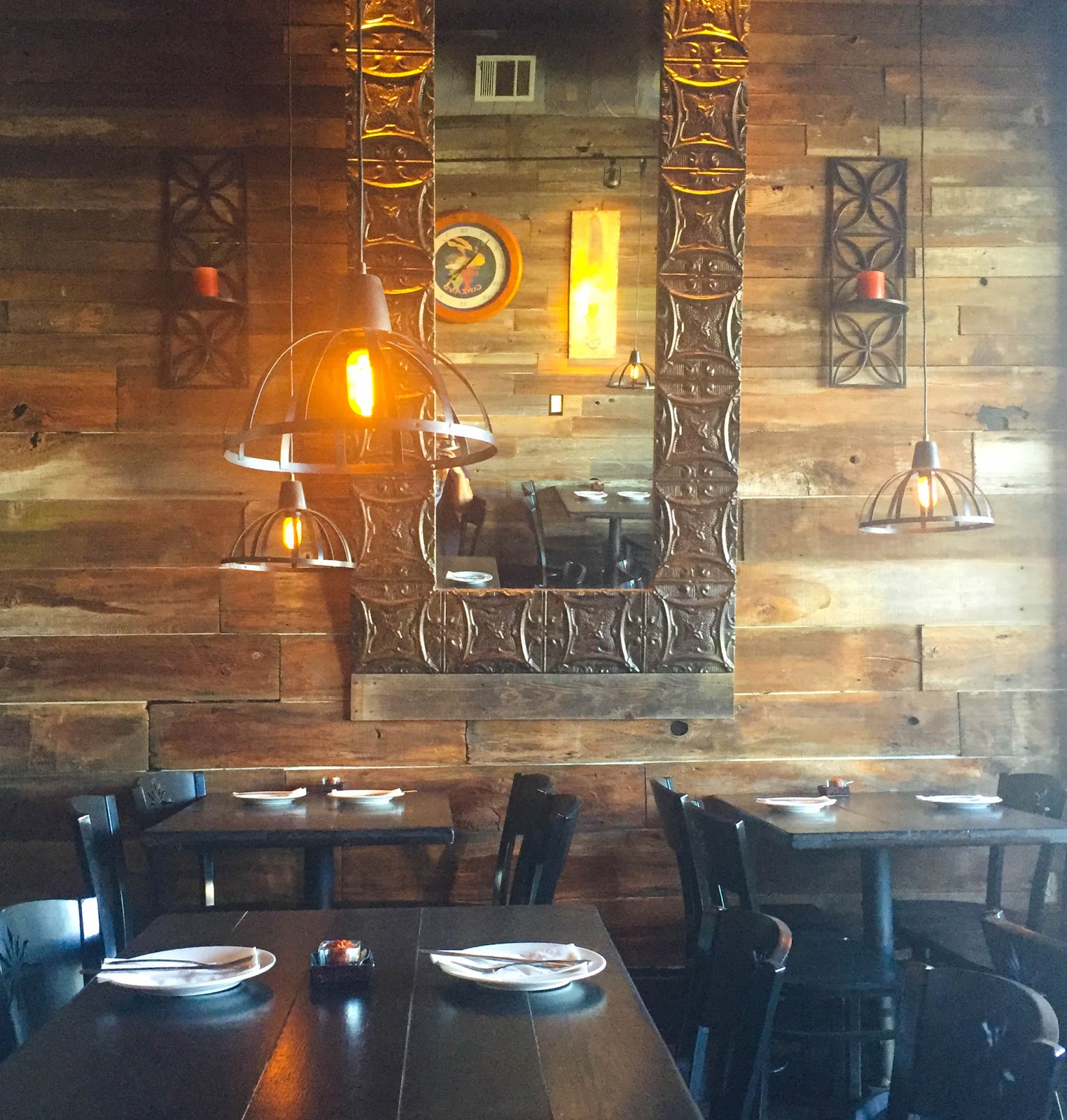 A reader told me that she had a good experience at Spinning Dough Pizza, so I had to check it out. The restaurant opened last month and when I stopped by the other day, owner Jeff Chin was there working by himself.  He was the cook, server AND busser!
Jeff told me that he worked in pizzerias before beginning a career in healthcare and now he's gone full circle by opening his first pizza restaurant in West Oakland.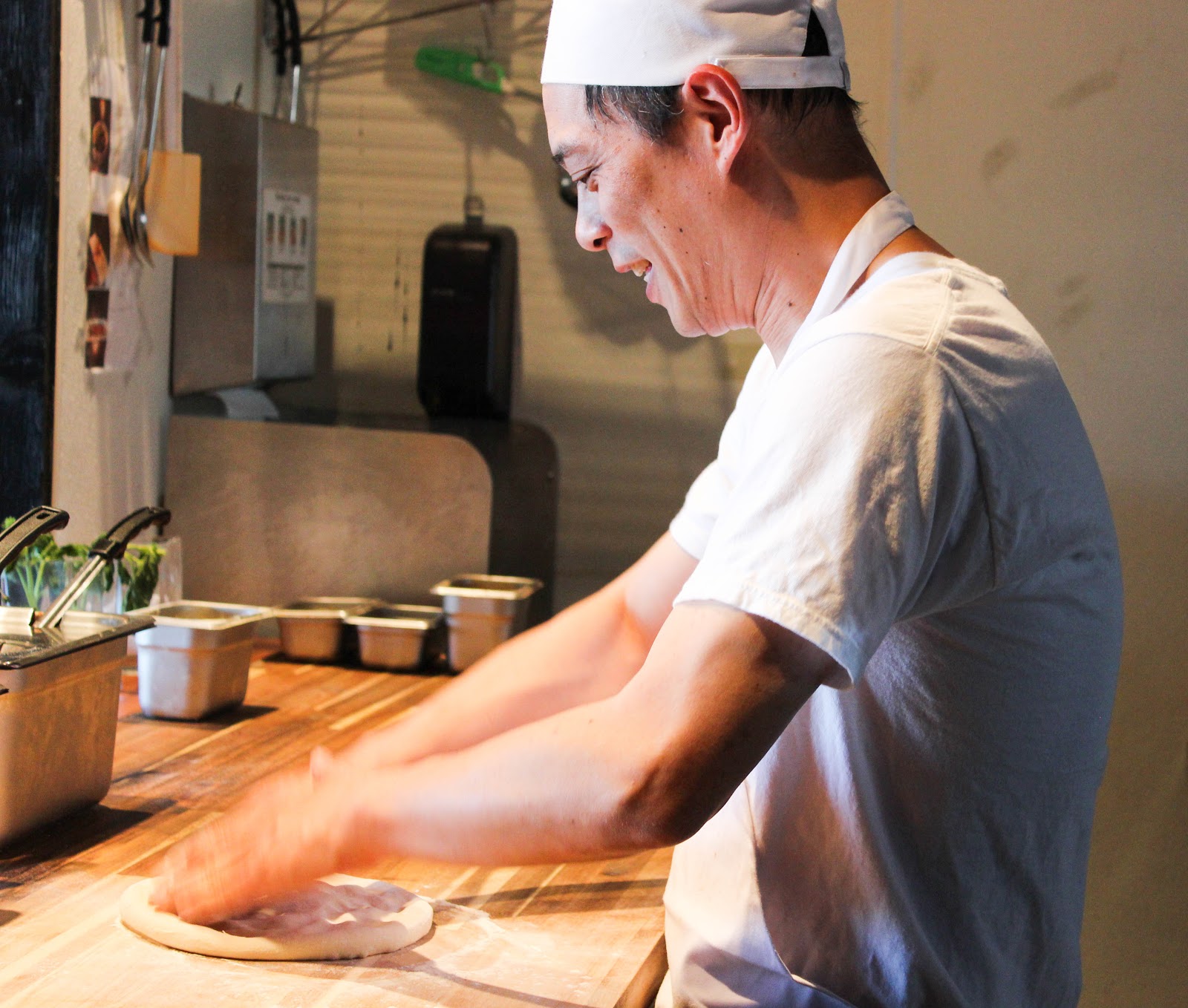 There were only large pizzas on the menu the day I stopped by, but he was planning to offer smaller sizes in the near future. So the only options were to order a Large pizza for myself or come back later with friends. After a moment of hesitation, I decided to go for it because I love leftover pizza!
I sat down, looked at the menu and asked for something unique and delicious.  Jeff suggested the Bacon Brussels Sprouts Pizza.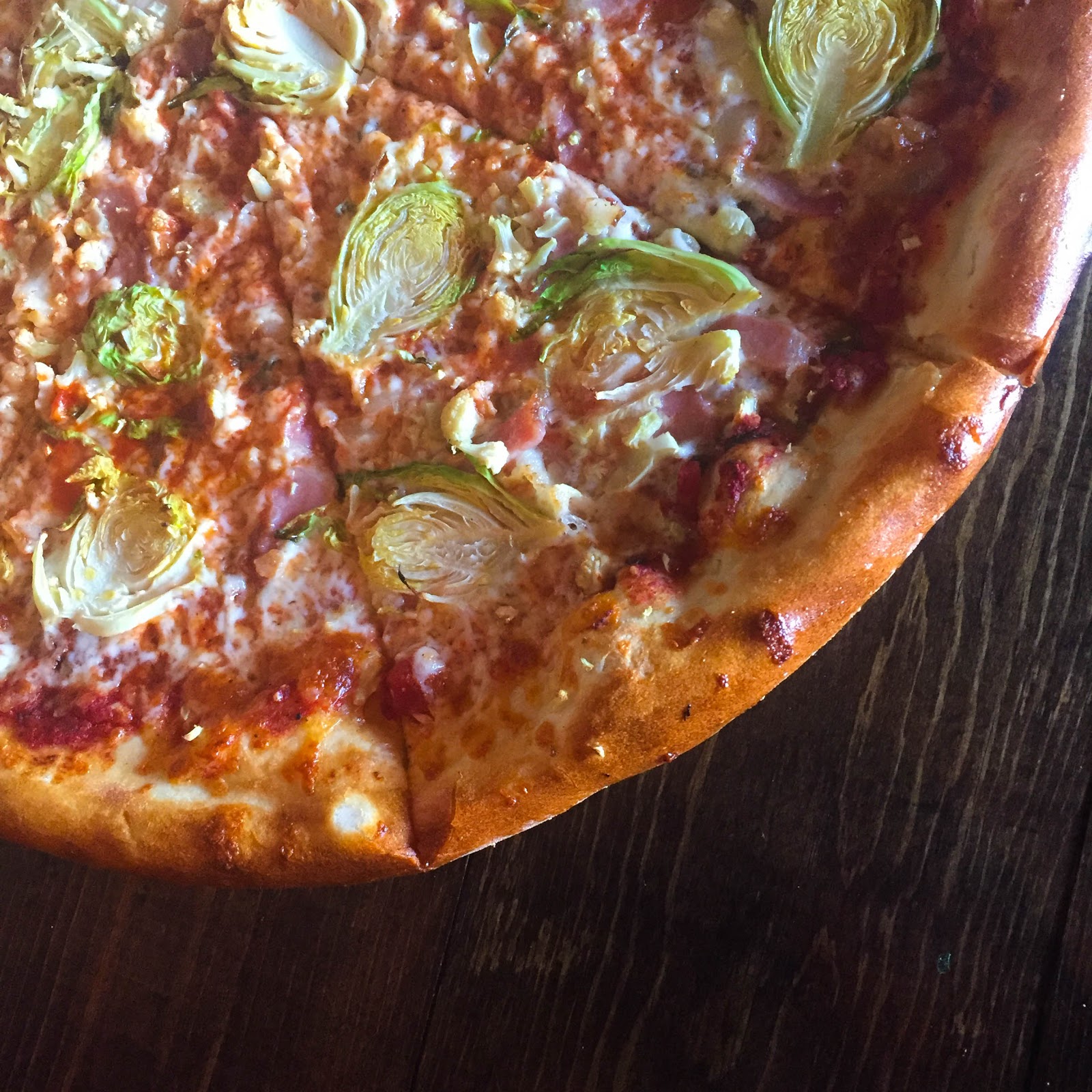 The pizza was cooked in a gas oven and the crust was kind of New York-style – thin, but sturdy enough so it held its shape when I picked up a slice.  That made me happy because I hate soggy pizza.  His crust was almost fluffy inside, and I could tell that it took a while to develop the recipe, but I would've liked a touch more salt.
The tomato sauce was thick, with a concentrated flavor.  And the toppings were generous, but I love charred brussels sprouts and crispy bacon, so it kind of felt like both were a little undercooked for my taste.  Still, I'd go back to try some of his other pizzas.
Let me know what you think if you go!
2935 Market Street, Oakland
510-250-9882

Christina is the founder of East Bay Dish and a social media marketing consultant. If you want to attract more customers with social media, click on my picture 🙂

Latest posts by Christina Mitchell (see all)