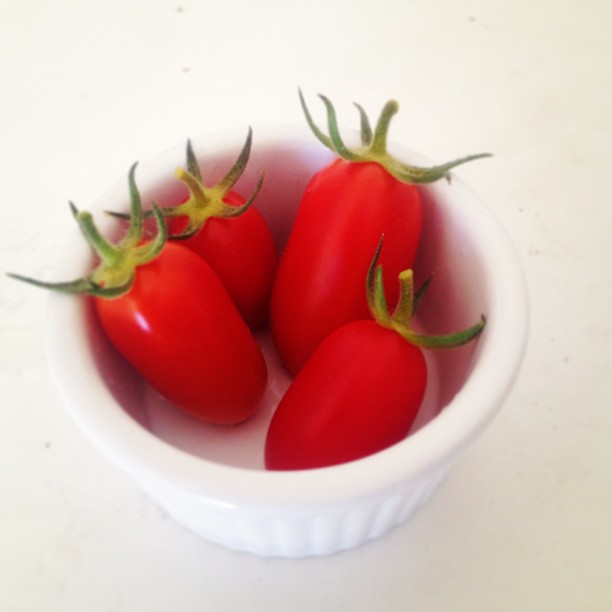 This is my 5th time running the Oakland Half Marathon and I joined Team Urban Tilth this year because I love that they hire and train people to grow food in order to help our community build a more sustainable, healthy and just food system.
A few years ago, I wrote one of my favorite posts about my grandmother and why I don't call myself a "foodie."  Read it when you get a chance, but one reason is that I come from a family that grows vegetables.
My nana had a huge garden in her backyard.  She grew collard greens, kale, cabbage, garlic, onions, bell peppers, hot peppers, tomatoes, carrots, cucumbers and broccoli.
Some people have never had the opportunity but I'm lucky the tradition has been in my family for generations.  I'm running with Urban Tilth because everyone should have the experience of biting into a fresh, juicy tomato that you grew yourself.
If you agree, support my team by donating here (and add my name to the note)!

Christina is the founder of East Bay Dish and a social media marketing consultant. If you want to attract more customers with social media, click on my picture 🙂

Latest posts by Christina Mitchell (see all)